Learn how to add nitrogen to soil with these inexpensive and simple methods. Improve your soil's health and enhance plant growth for a bountiful harvest.
If you're looking for ways to improve the health and fertility of your soil, nitrogen is one essential element that your soil needs. Nitrogen plays a crucial role in plant growth and development. Fortunately, learning how to add nitrogen to soil is easy — there are several cheap and easy ways to do it.
Here, we'll explore different methods of adding nitrogen to soil using affordable and readily available materials. Whether you're a seasoned gardener or a beginner, this will enhance your soil quality and promote robust plant growth.
The Importance of Nitrogen for Soil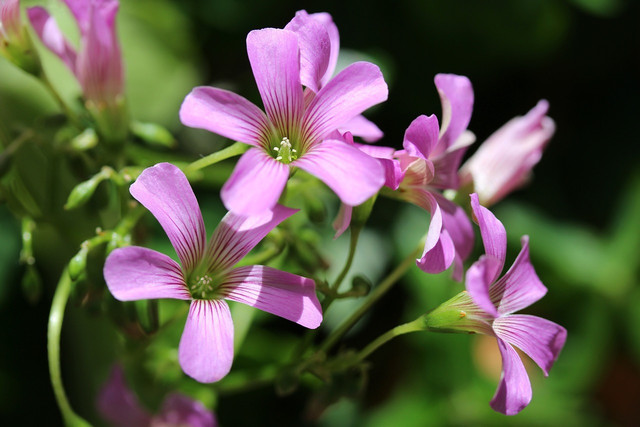 The University of Clemson explains that nitrogen is essential for soil health because it is a vital component of amino acids, which are the building blocks of proteins in plants. Plants use these proteins for growth and development, and without adequate nitrogen, plants can become stunted and weak. Furthermore, nitrogen is a critical nutrient for chlorophyll production, which is necessary for photosynthesis, the process through which plants produce food.
Similarly, the University of Berkeley highlights that nitrogen plays a crucial role in the nitrogen cycle, which is the natural process by which nitrogen moves through soil, plants, and the atmosphere. Nitrogen-fixing bacteria in the soil convert atmospheric nitrogen into a form that plants can use, and when plants die or shed their leaves, nitrogen is returned to the soil, where it can be taken up by other plants.
It's also important to note that nitrogen availability in soil can impact carbon storage in the soil. When nitrogen is added to soil, it increased microbial activity, which in turn increases carbon storage. This highlights the importance of nitrogen in promoting healthy soil ecosystems and carbon sequestration, which can help mitigate carbon emissions.
With these points in mind, let's look at how to add nitrogen to soil using some cheap and easy methods.
Coffee Grounds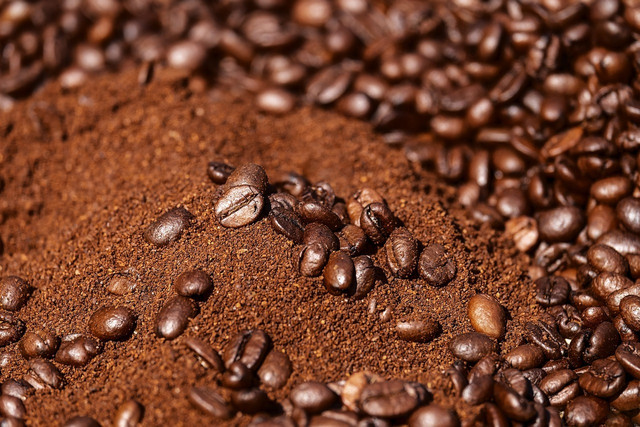 Coffee grounds are the leftover residue from brewing coffee, and they can be used as an organic amendment to add nitrogen to soil. This is because coffee grounds contain approximately 2% nitrogen by weight, which can help nourish plants and improve soil fertility.
In research, it has been found that the addition of spent coffee grounds to soil can increase total nitrogen, available potassium, and phosphorus. The particles of coffee grounds also seem to be degraded by certain soil microorganisms, potentially stimulating the activity of free nitrogen-fixing bacteria.
To use coffee grounds for adding nitrogen to the soil, simply sprinkle them around the base of plants or mix them into the soil. It is important to note that coffee grounds should be used in moderation and not exceed 20% of the total volume of soil, as they can also be acidic.
Leftover Ash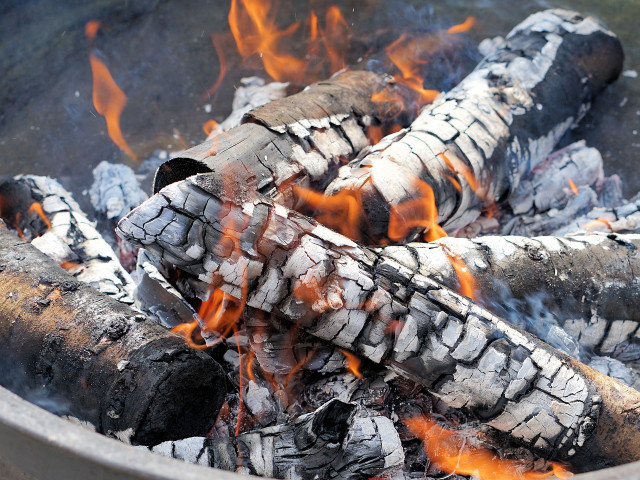 Leftover ash from wood stoves and fireplaces can be a useful addition to garden soil, as it contains calcium salts and trace amounts of micro-nutrients such as iron, manganese, boron, copper, and zinc.
While wood ash does not contain nitrogen directly, in research, we see that calcium is directly involved in both nitrogen absorption and assimilation. Adding small amounts of wood ash to slightly acidic soils can help improve crop yields, but large amounts can increase soil pH and tie up important nutrients, making them less available to plants.
To use wood ash as a fertilizer, work about 20 pounds per 100 square feet of garden soil into the top 6 inches. Always test your soil's acidity or alkalinity level before using wood ash for plants, and avoid using it on acid-loving plants.
Strategic Planting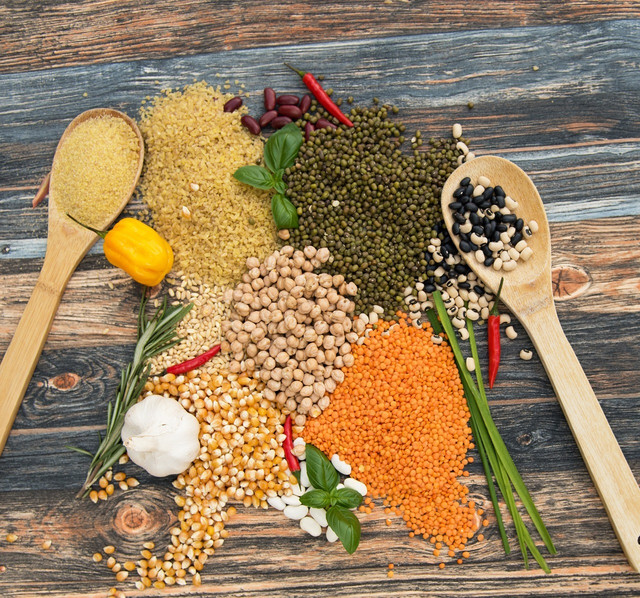 Planting peas and beans strategically can be an effective method for adding nitrogen to soil. Legumes, such as peas and beans, have the ability to fix nitrogen from the air and convert it into a form that is usable by plants. When legumes are planted, they form a symbiotic relationship with nitrogen-fixing bacteria in the soil.
These bacteria form nodules on the roots of the legumes and convert atmospheric nitrogen into a form that the plant can use. As the legume plants grow, they add nitrogen to the soil through their leaves and stems, and when they decompose, the nitrogen is released back into the soil. In research, we see that dense sowing of peas can be an effective method for adding nitrogen to soil in organic fruit production.
To use this method, peas are sown at a high density, allowed to grow for a short period, and then incorporated back into the soil. The nitrogen-rich residues left behind can then be used by other crops.
Banana Peel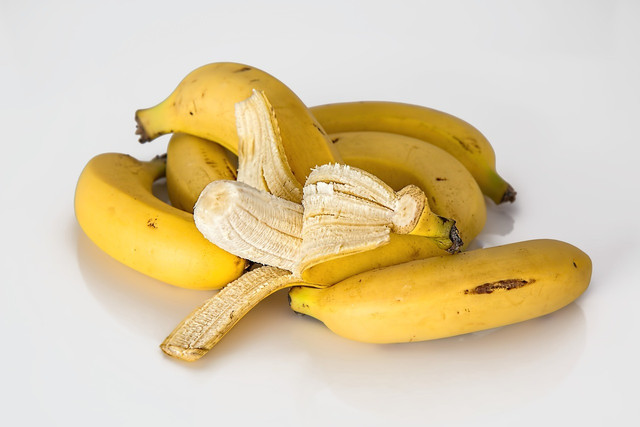 Banana peels are a waste product that can be used to add nutrients to soil. While they do not contain nitrogen directly, banana peels do contain calcium, which can help plants absorb nitrogen more efficiently.
As discussed above, studies have shown that calcium is involved in both nitrogen absorption and assimilation in plants, and plants tend to have lower nitrogen use efficiency under calcium-deficient conditions.
In investigating the growth response and nitrate metabolism of apple dwarf rootstock seedlings, the researchers also found that an appropriate calcium supply increased nitrogen use efficiency by enhancing photosynthesis, nitrogen-metabolizing enzyme activities, nitrate uptake, and transport.
To use banana peels as a soil amendment, they can be chopped into small pieces and added to the soil or compost pile.
Egg Shells
Eggshells are primarily made up of calcium carbonate, which is a rich source of calcium and other essential minerals like magnesium, phosphorus, and potassium. However, eggshells also contain nitrogen, which is an essential nutrient for plant growth. The nitrogen content in eggshells is not as high as in other organic fertilizers, but it still contributes significantly to the overall nutrient content of soil.
When eggshells are added to soil, they release nitrogen into the soil as they break down. This nitrogen helps to fertilize the soil, promoting plant growth and increasing the soil's fertility. Eggshells also help to improve soil texture by increasing the soil's ability to hold water and nutrients.
A study published in the International Journal of Agricultural and Biological Engineering found that adding eggshells to soil improved plant growth and yield by increasing soil nutrients and improving soil texture. We also see that adding eggshells to soil can improve soil fertility and increase plant growth, and that adding eggshells to soil improved plant growth and yield by increasing soil nutrients and improving soil texture.
Simply crush the eggshells and bury them in the soil where you intend or have planted.
Grass Clippings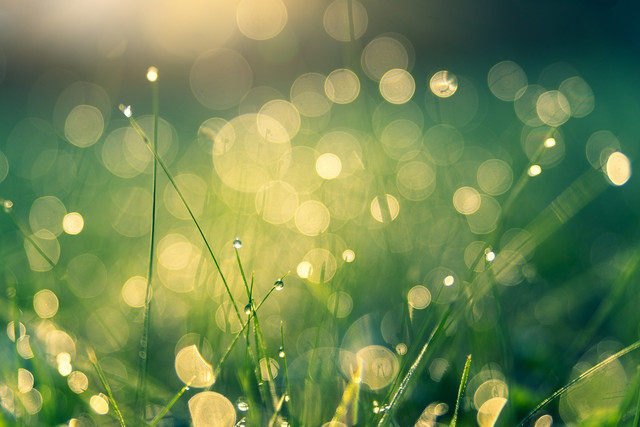 Grass clippings are an excellent source of nitrogen, a vital nutrient for plant growth. They are comprised of approximately 4% nitrogen, which is released into the soil as they decompose. This nitrogen-rich content makes them a valuable resource for gardeners and farmers.
When grass clippings are added to soil, they undergo a process called decomposition, in which microorganisms break them down into their basic components, including nitrogen. This process helps to enrich the soil, providing essential nutrients to plants.
In research, we see that grass clippings can significantly increase the soil's nitrogen content, improving plant growth and yield. Additionally, they help to retain moisture in the soil, reducing the need for irrigation.
To use grass clippings as a nitrogen-rich fertilizer, simply spread a layer of clippings over the soil around your plants, ensuring they are evenly distributed. As the clippings decompose, they will gradually release nitrogen into the soil, promoting healthy plant growth.
Fish Tank Water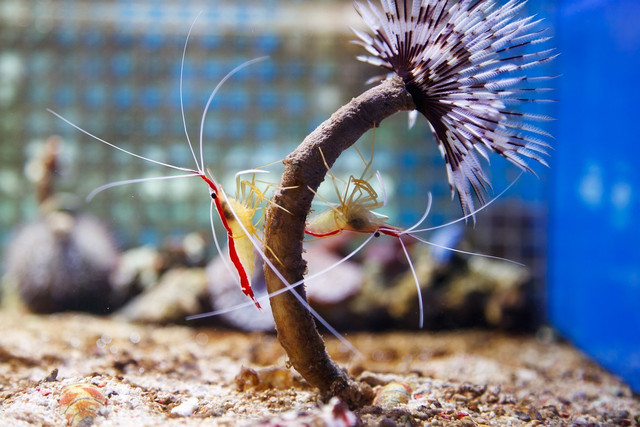 Fish tank water can contain fish emulsion, which is normally a byproduct of the fish meal and fish oil industry that can be used as a fertilizer to add nitrogen to the soil. However, when fish are raised in a tank, they produce waste in the form of urine and feces, which contains nutrients like nitrogen, phosphorus, and potassium. This waste is broken down by bacteria in the water and converted into nitrates, which can be taken up by plants as a fertilizer.
By extracting the liquid from the fish tank, it is possible to create a concentrated fertilizer that is rich in these nutrients, which is what is known as fish emulsion.
It contains smaller peptides and amino acids derived from fish proteins, making it a rich source of nitrogen. While the nutrient ratios may vary, the University of Illinois explains a typical fish emulsion may have nitrogen, phosphorus, and potassium rates of 2-4-1 and micronutrients like calcium, magnesium, sulfur, chlorine, and sodium.
In the research, it was also shown to be an effective fertilizer that can feed soil microorganisms, leading to improved plant health. To use it, simply toss your leftover fish tank water over the soil or spray it on plant leaves.
Peanuts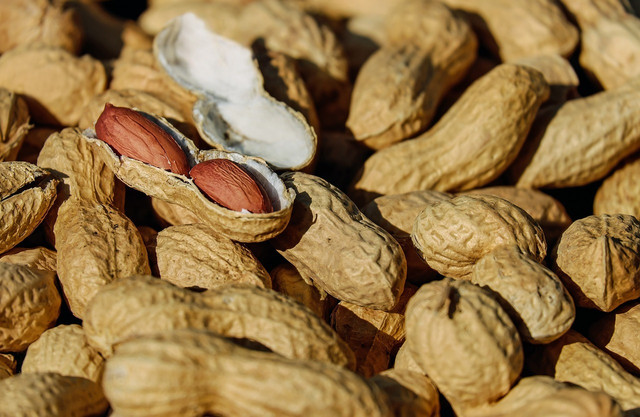 Peanuts are a legume crop that can contribute to nitrogen fixation in soil. Like other legumes, peanuts have root nodules that house nitrogen-fixing bacteria. These bacteria convert atmospheric nitrogen into a form that can be taken up by the plant and used for growth. As a result, peanuts can improve soil health by adding nitrogen to the soil, which can benefit subsequent crops.
However, the University of Florida's Cooperative Extension Services notes, there is not enough evidence to support current peanut use as a fertilizer in an agricultural setting. However, nitrogen does get released to a small degree when using peanuts as fertilizer. We see that nitrogen rapidly from peanut residues, and it moves quickly through light-textured soils found in this region, so only a small amount of nitrogen may be available when subsequent crops need it.
After harvesting peanuts, the plant residues, such as leaves, shells, and stems, can be left in the soil to decompose. As these residues break down, they release nitrogen and other nutrients into the soil, which can be taken up by subsequent crops.
Can You Tell if Your Soil Doesn't Have Enough Nitrogen?
There are several signs that your soil may be lacking in nitrogen. One of the most common signs is the stunted or yellowing growth of plants, especially in the leaves. The lack of nitrogen can also cause slow growth, reduced yields, and poor overall plant health.
In addition, if you notice that the soil appears sandy or lacks organic matter, it may be deficient in nitrogen. It's important to regularly test the soil to determine nutrient levels and address any deficiencies before they become a more significant issue for your plants.
Read more:
** Links to retailers marked with ** or
underlined orange
are partially partner links: If you buy here, you actively support Utopia.org, because we will receive a small part of the sales proceeds.
More info
.
Do you like this post?
Thank you very much for voting!
[contextly_main_module]