Get your home ready for spring with this minimalist guide to spring cleaning. Say goodbye to clutter and hello to a fresh, organized space without feeling overwhelmed.
Looking to shake off the winter blues and refresh your home for spring? Our minimalist's guide to spring cleaning has you covered. Often, less is more, and our practical tips and tricks for decluttering and organizing your space will help you create a more peaceful, eco-friendly home.
Though spring in 2023 doesn't officially start until March 20th, many people do their spring cleaning between the beginning of March and the end of April. Take advantage of the brighter, longer days to clear away the dust and clutter and start fresh.
Learn how to reduce waste, repurpose old items and make sustainable choices as you clean.
Jump to…
Know Your Motives
How to Prepare
Organizing and Decluttering
Spring Cleaning Room by Room
– Kitchen
– Bathroom
– Bedroom
– Living Room
Create a Routine
Spring Cleaning 2023: Know Your Motives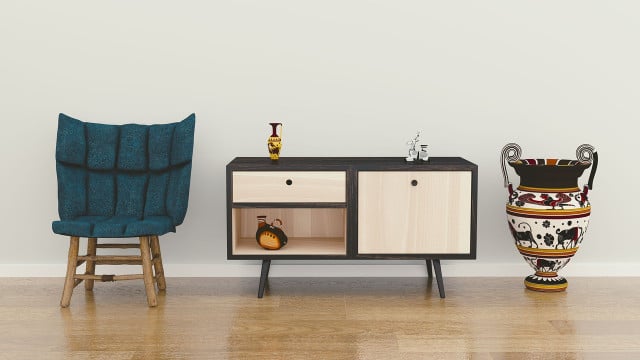 Before diving in, it makes sense to understand your motivation for doing a deep spring clean, especially if you plan on using it as a springboard for minimalist living. Take some time to ask yourself these questions:
Are you doing a spring clean to:
make your living space more comfortable?
take away the constant stress of untidiness?
create more order so you spend less time cleaning and searching for lost items?
become minimalist and finally declutter your home?
Think of spring cleaning like a blank canvas or a fresh start; you can take everything out, do a deep clean, and then only place the items you need back. Adopting a minimalist mindset can make cleaning much easier in the future.
How to Prepare for Spring Cleaning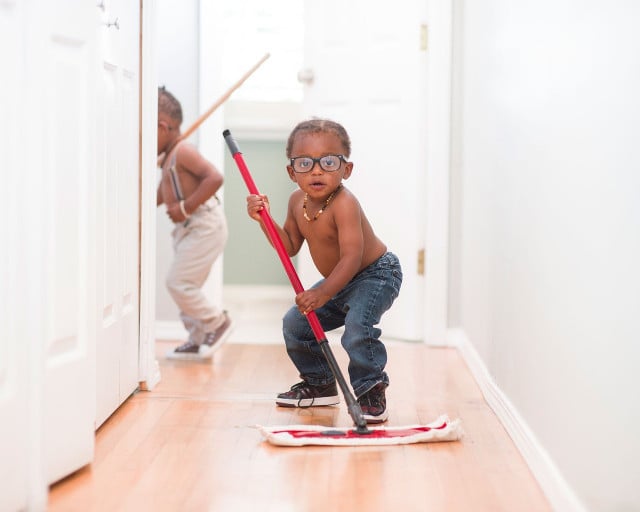 To be effective, spring cleaning does require a bit of preparation. Here are some tips to help you prepare for spring cleaning in an eco-friendly way:
Give yourself a deadline: Don't procrastinate. Make your deadline manageable, and don't set unrealistic expectations for yourself; it can take a while to do a full and proper deep clean of your home.
Plan ahead with checklists: Make a list of the areas you want to clean and the tasks you want to accomplish. This will help you stay organized and ensure that you don't forget anything.
Gather your supplies: Use eco-friendly cleaning products like vinegar, baking soda and castile soap, which are non-toxic and safe for the environment. This homemade all-purpose cleaner is a great start. Also, opt for reusable cleaning cloths and sponges instead of disposable ones. Do you have any old clothing that's too threadbare or worn out to donate? Rip it into rags.
Declutter responsibly: Sort through your belongings and donate or sell items that you no longer need or use. Consider organizing a clothing swap or donating items to a local charity.
Recycle and dispose of items properly: Make sure to properly recycle or dispose of any items you are getting rid of, such as electronics or hazardous waste. Check with your local recycling center or waste disposal facility for guidance.
Organizing and Clearing Clutter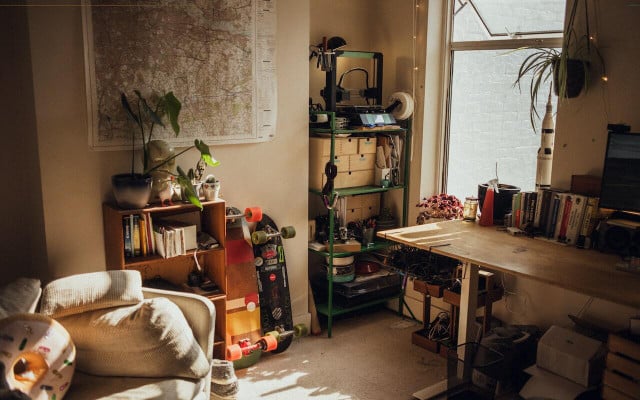 Spring cleaning is about doing a deep clean, but it is also a time used to declutter. Sort your items into five categories:
Put away 
Storage 
Donate 
Trash
Donate the items or get rid of them as soon as you've decided which category they belong it. The quicker they're out of your home, the better — otherwise, it's easy to get overwhelmed or change your mind. To decide what to keep and what to give away, use either the Swedish Death Cleaning method or Marie Kondo's KonMari Method.
Avoid unnecessarily sending things to the landfill — the trash should only be a last resort. For example, there are plenty of things you can do with old clothes, old books or old CDs and DVDs.
Upcycle first, donate or sell as a second resort, recycle if you can and throw things out if you can't.
Check out our guides for some helpful donation info:
Spring Cleaning Room by Room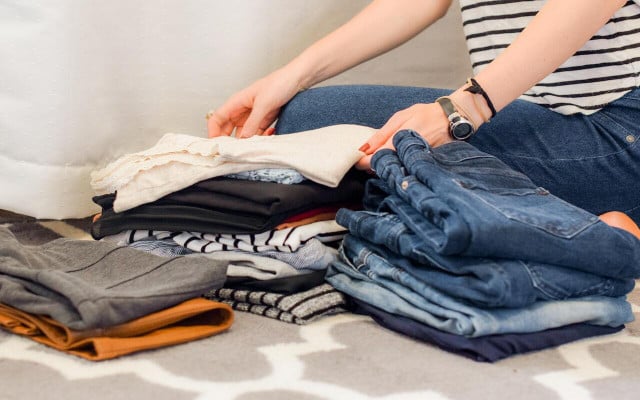 Spring cleaning can be a daunting task, but breaking it down room by room can make it more manageable. Start with the rooms that weren't given as much attention over the winter months and open windows to air them out.
Here's an outline of the steps you can take to spring clean your house room by room:
Dust all surfaces, including furniture, light fixtures and baseboards.
Go through items on your bookshelves. You can recycle books you no longer want, but consider what else to do with old books first.
Vacuum or sweep the floors and rugs. This homemade wood floor cleaner will help you wash wood floors.
Get your windows streak-free with DIY glass cleaner.
Wipe down any electronics or surfaces that frequently get touched, like light switches and doorknobs.
Fluff and clean any throw pillows or blankets. Clean all other textiles.
Spring cleaning bonus points: Clean wool rugs and clean and deodorize your carpets.
Finally, Implement a New Cleaning Routine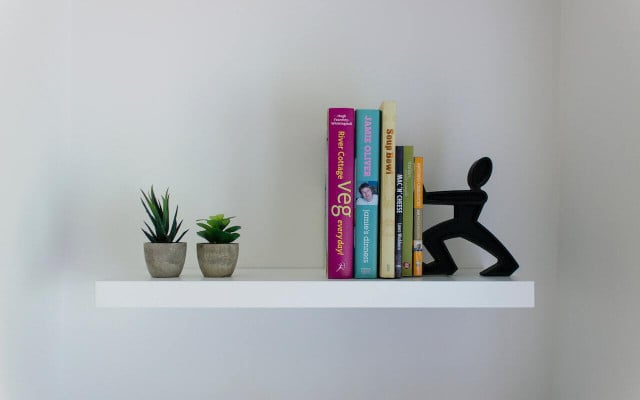 Spring cleaning is a great way to make sure each part of your home is nice and tidy, but if you set aside time to do regular cleaning throughout the year, you won't need to dedicate a specific time for it in the spring. By creating habits, you can get into the routine of maintaining a clean home.
Make your bed every morning as soon as you get up.
Wash as you cook, and wipe counters down after meals.
Build a five-minute tidying window into your morning and evening routine to return things where they belong.
Pair tasks together, like vacuuming and doing your laundry, and always do those things together.
Dedicate one hour per week to doing a broader clean.
Adopt a capsule wardrobe to spend less time doing laundry and rummaging through your closet.
Keep the air fresh all year: How to Clean Air Naturally and Why Your Home Needs It
Decluttering and sustainably cleaning your home is not only good for your living space but also the planet. By following eco-friendly practices such as using non-toxic cleaning products, properly disposing of items and being mindful of future purchases, you can make your spring cleaning a more sustainable and fulfilling experience.
So, take the opportunity to declutter, refresh and renew your living space while also doing your part to protect the environment. With these tips, you can make spring cleaning a more sustainable and enjoyable experience for you and the planet.
Read more: 
** Links to retailers marked with ** or
underlined orange
are partially partner links: If you buy here, you actively support Utopia.org, because we will receive a small part of the sales proceeds.
More info
.
Do you like this post?
Thank you very much for voting!