Wool rugs are an excellent and stylish investment for any home, and they can last years if maintained correctly. Follow this guide for how to clean your wool rug and keep it looking fresh.
Wool is naturally more resistant to stains than its synthetic counterparts and is a low-maintenance option for people looking for a lasting and durable floor covering. Wool rugs are also naturally resistant to bacteria thanks to lanolin, a fatty substance which coats each fiber. Sheep's wool is a renewable fiber, meaning it replenishes itself once it is harvested. The cyclical process of shearing sheep's winter coats every summer makes the production of wool a fully sustainable process when farmed responsibly and locally.
However, despite wool's useful qualities, it's important to note that shearing can be extremely stressful for animals and some get injured in the process. If you're buying wool products new, always look for certified labels, such as Responsible Wool Standard or "RWS". Responsible Wool Standard certifications are internationally recognized standards that ensure the quality of life and care for all animals which produce wool. However, it is always better to buy wool products secondhand whenever you can. You can also try vegan alternatives to wool, but this guide won't be suitable for cleaning floor coverings made from other materials.
How to Clean Wool Rugs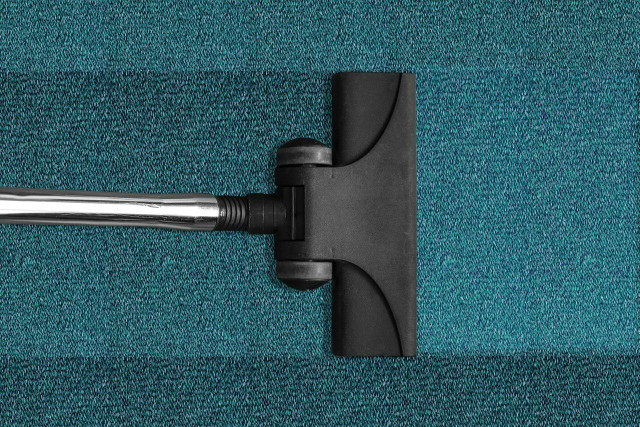 It's no secret that the easiest way to keep a wool carpet clean is by vacuuming it regularly. However, there are a few tips which you should follow to keep your floor coverings looking as good as new.
Vacuum your wool carpet at least twice a month. If your rug is small enough, shake it out before every vacuum. This will loosen the dirt stuck between the fibers and make vacuuming more efficient.
Try to shake out a large rug at least once a year as part of a spring-cleaning routine by draping it over a washing line or banister outside and beating it with the flat side of a broom.
Vacuum the reverse side of your wool rug every other month. You'll be surprised how much grime accumulates there. Addressing it will help increase the longevity of your rug.
How NOT to Clean Wool Rugs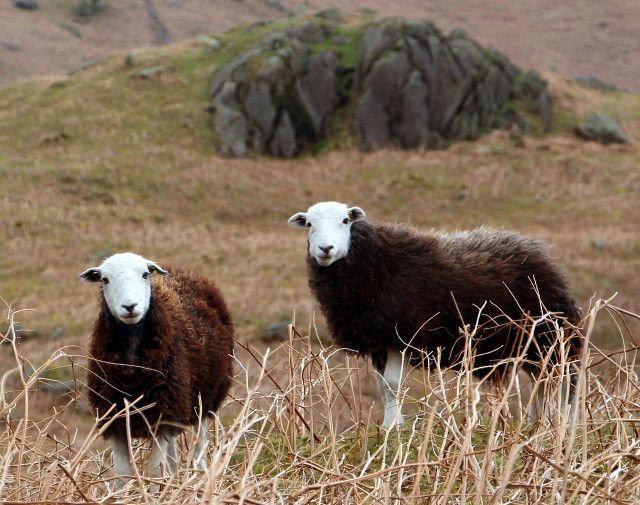 Be careful not to over-vacuum and of vacuuming on high power, as this will pull excess fibers out of the carpet, wearing the rug out much faster and possibly even creating bare patches.
Never steam clean your wool rug. Since wool is a natural fiber much like hair, heat can be extremely damaging to it. Furthermore, if you have any hidden dirt in your rug, added steam will just turn this into mud, making your problems far worse. However, if you do run into this issue, we also have a guide on how to remove mud from clothes and fabrics which you can follow.
Never get your wool rug soaking wet. The top layer of wool is naturally hydrophobic, meaning it repels water to a certain extent. However, the second layer is equally hydrophilic or highly absorbent. This means if any water is left to soak into your rug, the wool will not only absorb but also store the water due to the first hydrophobic layer. While the viral videos of professional rug cleaners totally drenching beautiful rugs are satisfying to watch, doing this at home is a definite no-no. It is not possible to dry your wool rug fast enough to prevent mold and mildew growing without professional help.
Fun fact: this is the reason why sheep stand still in the rain! As long as the rain isn't too heavy, it makes much more sense for them to agitate their wool as little as possible rather than running for cover. Staying still meaning the rain drops simply roll off the top layer of their coats and the wool closer to their skin stays dry, keeping them warm and unperturbed.
How to Make a Wool Cleaning Solution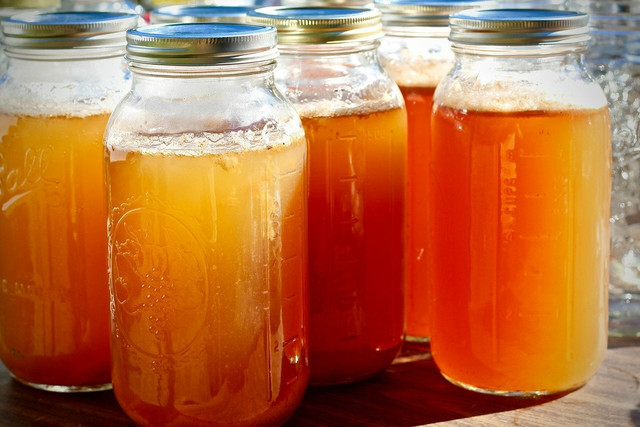 We do need to clean up a spill on a rug every now and again. It is far more beneficial for the rug to spot clean spills when they occur. Like all potential stains, the sooner it is treated, the better. Follow this step-by-step method for a solution you can keep handy for spot cleaning small areas of your wool rug in a flash.
The essential oils in the recipe will not only help lift stains and remove odors, but can also potentially stop your pets from scratching your wool rug if that's an issue for you. Remember to always look for organic and responsibly-sourced essential oils. A good tip is to look for ones that have been distilled, as they won't contain any solvents often used in other extraction methods. This recipe also calls for apple cider vinegar, which you can make at home if you have the time!
Equipment:
500ml sealable glass jar or bottle
Old toothbrush
Ingredients:
25 drops or ¼ tsp lemon essential oil
25 drops or ¼ tsp orange essential oil
25 drops or ¼ tsp lemongrass essential oil
2 cups of apple cider vinegar
Baking soda, as required
Makes about 480ml of vinegar and essential oil mix.
Vinegar mix and baking soda should keep indefinitely as long as they are stored separately in dry conditions.
Instructions:
Pour the vinegar into the jar. Add essential oils and mix well. Sealing the lid and shaking is the best way to do this.
Makes about 480ml of vinegar and essential oil mix.
Vinegar mix and baking soda should keep indefinitely as long as they are stored separately in dry conditions.
How to Spot Clean Stains on Wool Rugs and Carpets
Shake the vinegar mix well before opening and before every use.
Make enough paste to cover the area by adding a little of the vinegar mix to a small amount of baking soda.
Brush the paste well into the area that needs cleaning using the toothbrush.
Let the paste dry out. If possible, use the sun to help speed the drying process but never use heat, for the reasons mentioned above. This should take around 3 hours depending on the humidity.
Shake the rug if it is small enough, or brush over the area again with the dry and clean toothbrush to dislodge large chunks of the powder.
Vacuum up the remaining powder. You may need to brush over the area a few more times and vacuum again to get it all up.
Read on:
** Links to retailers marked with ** or
underlined orange
are partially partner links: If you buy here, you actively support Utopia.org, because we will receive a small part of the sales proceeds.
More info
.
Do you like this post?
Thank you very much for voting!