To get it out of the way right away: Wool is not vegan. Traditional wool for knitting can be harmful to animals and the environment for a variety of reasons. However, there are vegan wool alternatives that you can use to knit sustainably.
Is Sustainable Knitting Possible?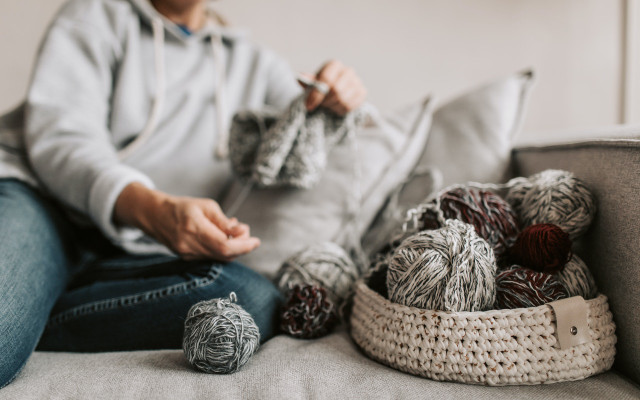 Wool has been considered an ecological and natural product used for clothing since the dawn of human civilization. It is versatile, breathable, durable, and biodegradable. However, most people are unaware of the animal suffering that can occur during wool production.
Sheep, bred to produce as much wool as possible, find the shearing process extremely stressful — with some sheep getting severely injured. Sheep aren't the only animals affected. Goats, alpacas, and rabbits, for example, also suffer from wool production. Due to high water consumption and large-scale land-use, wool also isn't very eco-friendly. But the demand for vegan wool is rising, and luckily, so is production.
Technological advancement and knowledge of plant-based raw materials make it possible to produce new fibers with a good environmental balance. Fibers made from bamboo, hemp, and linen, for example, work well as vegan wool alternatives. Read on to find out more about the alternatives.
1. Bamboo Fiber Wool as a Vegan Wool Alternative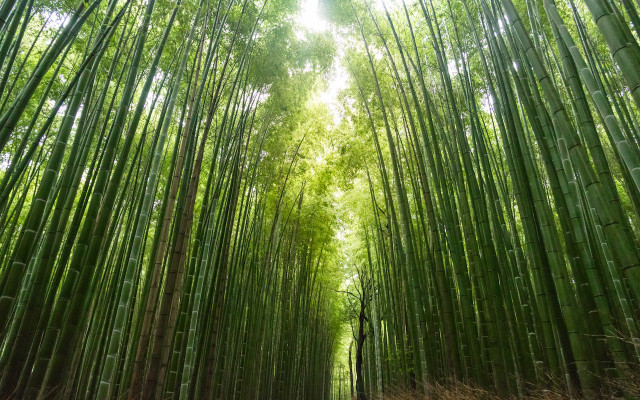 Bamboo is a fast-growing raw material that can be processed into viscose. You can knit with it just as well as with traditional wool.
The bamboo or viscose fibers are easily biodegradable.
The fibers are softer than merino wool and don't retain odors.
Fabrics made from bamboo are lightweight but durable, breathable and feel velvety against the skin.
Vegan wool made from bamboo is often available as a blended fiber, for example, with Tencel. You can easily knit and crochet with bamboo wool.
2. Knitting With Hemp Yarn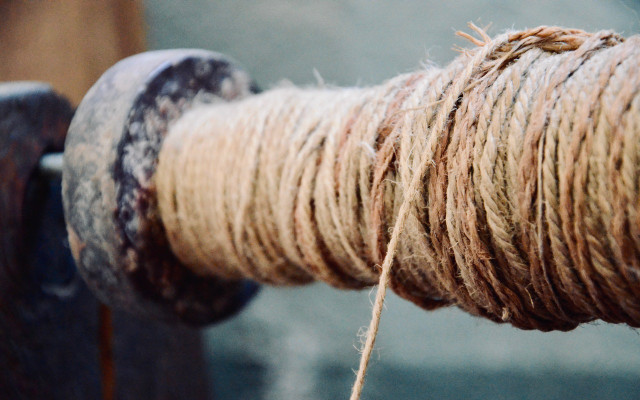 Hemp is becoming increasingly popular as a textile fiber and is invaluable for the ecosystem. Here are a few of the benefits:
It's a hardy plant that doesn't require synthetic pesticides and chemical fertilizers during cultivation.
The roots grow deep into the soil, preventing soil erosion and consequent loss of nutrient-rich soil.
The plants yield up to 220% more fiber than cotton plants.
It's completely biodegradable. As a textile fiber, hemp is durable and looks similar to linen fibers. 
Vegan wool made from hemp is great for interior decorations and macrame plant hangers. 
3. Yarn Made From Linen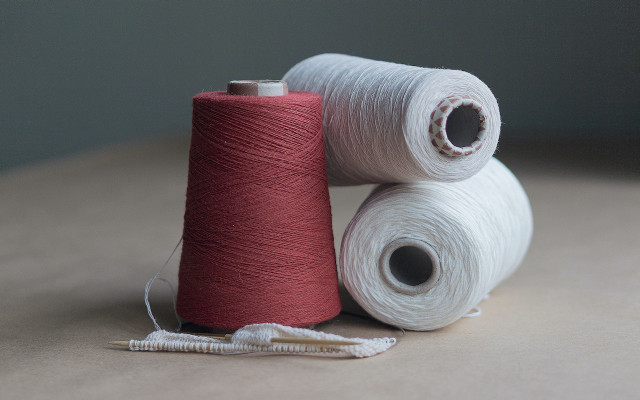 Linen, or flax, is a durable and hard-wearing material with amazing properties:
The fibers repel dirt, are practically anti-static, and are anti-allergenic.
Compared to other crops, fewer pesticides and fertilizers are used to grow linen. Another bonus is that it's completely biodegradable.
Linen is extremely cooling: it can absorb up to 20% of its weight in moisture and release it back into the air.
With linen yarn, you can knit cool and comfortable clothing that becomes softer with use.
4. Vegan Wool Alternative: Lyocell 
Lyocell is not synthetic, nor is it a natural fiber. It's a weird combination of both – a natural man-made fiber.
The material is extracted from sustainably grown eucalyptus wood in an environmentally friendly manufacturing process. Eucalyptus is a fast-growing raw material that doesn't require artificial irrigation or pesticides for cultivation.
Less energy and water are used to produce the fabric, and CO2 emissions are significantly lower than in the production of conventional textiles.
Lyocell fiber is biodegradable, recyclable and doesn't wrinkle.
It is tear-resistant and has a very nice smooth surface reminiscent of silk.
Lyocell is uncomplicated to wash and dye. The fiber warms almost as well as virgin wool and has a cooling effect like linen. Lyocell is also much more absorbent than cotton.
To be processed similarly to wool, Lyocell is usually blended with cotton.
Seaweed Fiber, Soy Fiber & Modal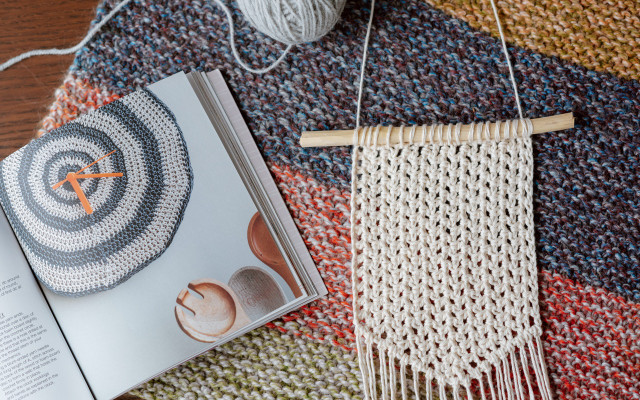 Countless plants can be used to make fibers suitable for knitting, crocheting, and other textile art. Here are some other honorable mentions: 
Seaweed fibers seem like an odd choice when it comes to knitting as they're made by combining dried, ground seaweed and cellulose fibers. Known for its health benefits, seaweed fibers are said to absorb and release moisture, keeping you warm in the winter and cool in the summer.
Soy fibers are obtained from soy by-products that would normally be thrown away. The fabric feels similar to cashmere but is very durable and biodegradable. Pure soy wool is not available on the market, but soy fibers can be easily incorporated into other yarns.
Modal: a biodegradable fiber made from beech wood. It's more absorbent than cotton, dries quickly, doesn't wrinkle, and retains shape and color. 
Upcycle Your Old Fabric 
The most sustainable way is always to reuse old fabrics:
You can easily make your own yarn for knitting from old clothing or even bed sheets and duvet covers.
Simply cut long, even strips out of the old fabric. The wider the strips, the thicker the wool.
Once the fabric is cut, stretch it until the sides roll inward and a round yarn is formed.
If you want to purchase vegan wool, check out these stores:
Wool and the Gang (available on Amazon**)
Darn Good Yarn (available on Amazon**)
This article was originally published by Charlotte Gneupel.
** Links to retailers marked with ** or
underlined orange
are partially partner links: If you buy here, you actively support Utopia.org, because we will receive a small part of the sales proceeds.
More info
.
Do you like this post?
Thank you very much for voting!