Is ASOS fast fashion? The fashion industry churns out millions of new garments every single day. Is ASOS part of the problem, and has it made any efforts to be sustainable?
Every single day, fast fashion produces millions of cheap clothing items. These garments are primarily produced using fossil fuels and have a massive impact on the environment during production, wear time laundering and disposal.
ASOS is one of the biggest online retailers worldwide. It had almost four million pounds of global revenue in 2022, with numbers steadily growing since 2012. In this article, we'll zoom in on ASOS's production practices and what sustainability initiatives they have in place, answering the question: Is ASOS fast fashion?
Is ASOS Fast Fashion: Examining Its Business Model
To truly understand fashion brands' environmental and social impact, it's crucial to examine their practices closely. ASOS, a well-known online fashion retailer and a major player in the industry, has become popular due to its vast selection of trendy and inexpensive clothing.
ASOS operates an online marketplace that features a wide range of clothing items from myriad brands, including their own. Their business model prioritizes speed and accessibility, aiming to provide customers with diverse choices and swift delivery. ASOS caters to the needs of consumers who seek the latest fashion trends at affordable rates.
By offering memberships that guarantee fast shipping, ASOS is able to introduce approximately 5,000 new items each week. At any given moment, their website showcases about 85,000 different items.
ASOS has earned a reputation for its rapid turnover of products, continuously adding thousands of new items every day. However, this high-volume production raises concerns regarding excessive consumption and waste.
ASOS's Sustainability Targets and Initiatives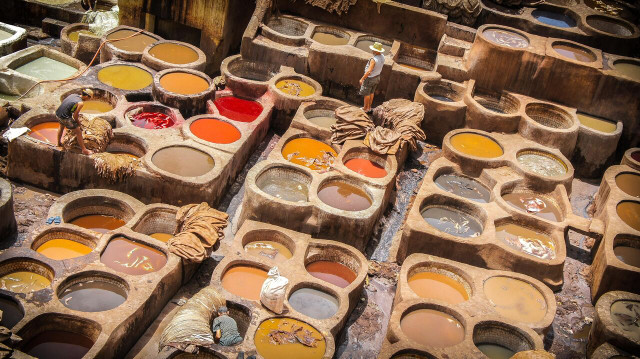 Every year, industry activists at Fashion Revolution publish the Fashion Transparency Index, which analyzes how transparently big fashion brands communicate social and sustainability efforts. ASOS scored 51% out of a possible 100% — higher than the 24% average. This demonstrates that ASOS has some initiatives in place, but they show room for improvement in updating them and creating new ones. Let's delve into some of ASOS' specific issues and targets.
In 2021, ASOS published a major commitment to achieve net zero by 2030. While most companies set targets without disclosing if they are on track to achieve them, ASOS releases a detailed annual report about their environmental policies. The report informs stakeholders about key milestones and progress toward the company's carbon goals. This is a crucial step for transparent business culture — and an effort worth noting. According to the 2022 report, ASOS reduced their scope 1 and 2 emissions by 64% from 2019.
Furthermore, ASOS maintains a restricted substance list that covers a number of chemicals banned from their production line. Their website also includes information about their guidelines surrounding sustainable cotton sourcing and a general environmental policy. However, it's important to note that those reports lack detail and use vague language, which can make the company sound more sustainable than it is.
That said, their policy on animal-derived materials is a good one. Neither ASOS nor third-party brands are permitted to sell silk, fur or angora.
However, even this report has crucial gaps: ASOS says it aims to use 100% recycled or sustainable materials by 2030, but they are unspecific about what materials they consider sustainable. This lack of transparency was further demonstrated by removing their "Responsible Edit" section, which supposedly featured sustainable, ethical and recycled products.
ASOS removed that section in anticipation of sanctions for greenwashing imposed by the Competition and Markets Authority (CMA).
Ultimately, ASOS's sustainability measures are insufficient. While the brand does publish data and goals in some categories, the information they provide lacks depth and leaves important environmental factors out of the equation: they don't provide clear details on their garments' end-of-use practices or whether they are trying to minimize the use of synthetic fibers or investing in types of renewable energy.
Moreover, third-party brands selling on ASOS are only required to meet the bare minimum of ASOS's environmental policies. The brief report on their requirements is vague and includes several ecological loopholes. This is particularly frustrating because ASOS could use its massive influence as a multi-brand store to encourage other brands to be more sustainable.
ASOS Workers' Rights and Wellbeing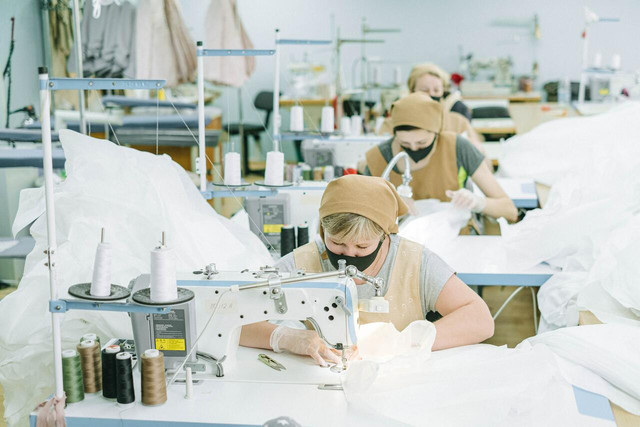 Did you know that 93% of fashion brands either do not pay their workers a living wage or — at the very least — fail to provide the numbers proving the opposite?
ASOS has a publicly available code of conduct outlining its commitment to fair labor practices, human rights and workers' safety. It prohibits child labor, forced labor, discrimination and any form of modern slavery. Moreover, it acknowledges the importance of collective bargaining. According to the company, it pays its garment workers legal minimum wages, meaning the minimum a person can survive on.
ASOS claims to pay fair wages, but the lack of transparent reporting and independent verification makes it difficult to assess the extent of their commitment (almost none of ASOS's supply chain is certified by labor standards). Independent audits and greater transparency would instill more confidence in their claims.
However, one positive ethical development is signing the legally binding International Accord on Workers' Safety. This global agreement ensures safe working conditions, promotes worker empowerment and protection, and supports collective bargaining agreements. If signed companies neglect any of these points, they face legal consequences.
These international labor rights accords are more reliable than any one company's internal code of conduct because they are legally binding, ensure transparency and hold brands accountable.
During the initial outbreak of the Covid-19 pandemic in early 2020, many fashion brands stopped paying for finished and in-production orders at the originally agreed-upon prices and on the originally agreed-upon terms. ASOS was one of the brands that agreed to pay on time and in full for all orders from their 150+ global suppliers. The statement on their website states that they were in personal contact with all suppliers and closely listened to their concerns.
Is ASOS Fast Fashion? Key Takeaways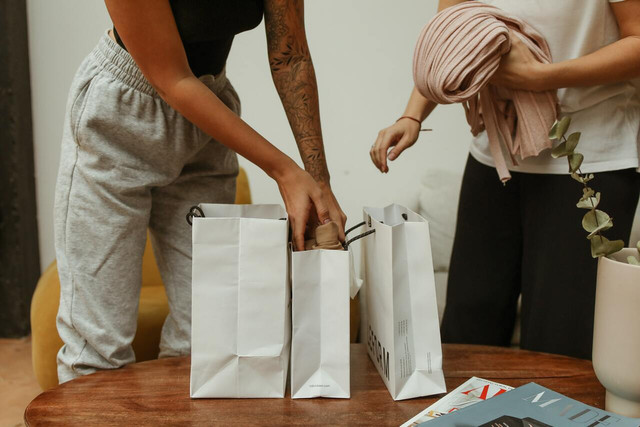 As a major player in the fashion industry, ASOS bears responsibility for our fast fashion problem. While the company has taken steps towards social and environmental sustainability, its practices still align with the fast fashion model, contributing to ecological degradation and social issues.
As a conscious consumer, the decision to buy from ASOS depends on whether you feel your money is best spent supporting a large company that claims to value sustainability — but whose policies can be vague — or whether you want to support small, ethical fashion brands that are more transparent.
Slow fashion brands often prioritize environmentally friendly production methods, transparent supply chains, fair labor practices and initiatives for the circular economy. By shifting our purchasing power towards such brands, we can encourage the industry to adopt more sustainable practices.
It is crucial to critically examine the practices of fashion giants like ASOS and hold them accountable for their environmental and social impact.
Tip: Check out Utopia's Purchase Advice for more information and suggestions about sustainable brands and stores.
Read more:
** Links to retailers marked with ** or
underlined orange
are partially partner links: If you buy here, you actively support Utopia.org, because we will receive a small part of the sales proceeds.
More info
.
Do you like this post?
Thank you very much for voting!