What does deadstock mean? Find out about the difference between deadstock clothing and fabric, how people are using it and whether or not it is sustainable.

"Deadstock" refers to unsold products or materials that were never used by the original manufacturers. These products can range from finished clothing to fabric scraps, and they often end up being discarded or destroyed, leading to negative environmental impacts.
However, with growing awareness about sustainability and ethical consumption, deadstock has emerged as a valuable resource for both designers and consumers. In this article, we will differentiate between deadstock clothing and deadstock fabric and explore their connection to sustainability, fast fashion and consumerism.
What Is Deadstock Clothing?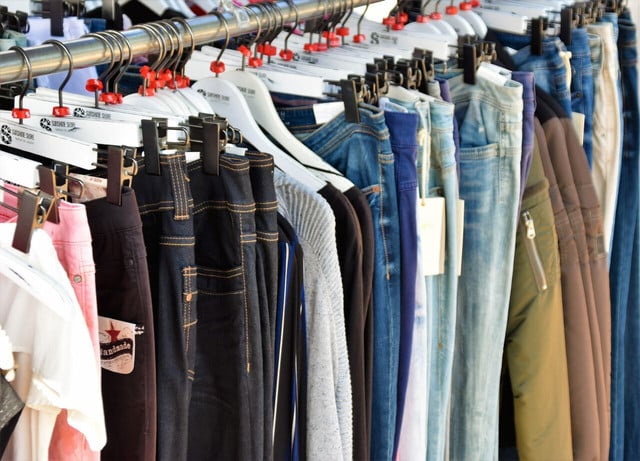 Deadstock clothing is essentially all surplus clothing that retailers and brands could not sell. When you think about it, consumers have little tolerance for a product being sold out. That's why brands have to always produce some percentage of surplus clothes so that there are enough clothes at all times. Often, they also just need to match the minimum order quantities that their manufacturers demand.
Some brands aim to tackle fashion's waste problem by reusing these surplus clothes rather than throwing them away. By utilizing garments that have already been produced, designers can create unique and limited-edition pieces that do not contribute to the production of new textiles.
What are the environmental benefits of deadstock clothing?
It directs waste away from landfills, resulting in less textile waste that pollutes humans, animals, soil and water streams.
It conserves resources and prevents the production of new clothes.
It provides a low-cost source of materials for fashion production.
Generally, it has a lower environmental impact than sourcing new virgin fibers.
What Is Deadstock Fabric?
Deadstock fabrics are leftover fabrics that cannot be used for their original purpose. This could be fabrics from canceled orders, fabrics resulting from errors in cutting or dyeing, slightly damaged textiles or even cutting waste leftover from fashion production. However, it doesn't necessarily have to be fabrics from fashion production but can be sourced from a variety of industries, including military, home decor or upholstery.
Designers are increasingly turning to deadstock fabric as a sustainable resource for their collections. By repurposing these materials, designers can create unique pieces that are not available in mass-produced fashion. Deadstock clothing can be an economically viable starting point for emerging brands because, compared to an industry level, the minimum order quantities are much lower or nonexistent.
That makes deadstock a suitable and low-cost alternative for young designers or brands who deliberately produce in small batches for environmental reasons.
Is Deadstock Fabric Sustainable?
The sustainability of deadstock fabrics basically comes down to the material. If a fashion brand has a target to minimize ocean pollution and uses polyester deadstock fabric, that is not a sustainable solution aligning with their targets. Moreover, traceability can be a real issue with deadstock fabrics: it can be difficult to reevaluate from what materials a fabric was made and whether it was dyed using toxic chemicals.
The Connection Between Fast Fashion and Deadstock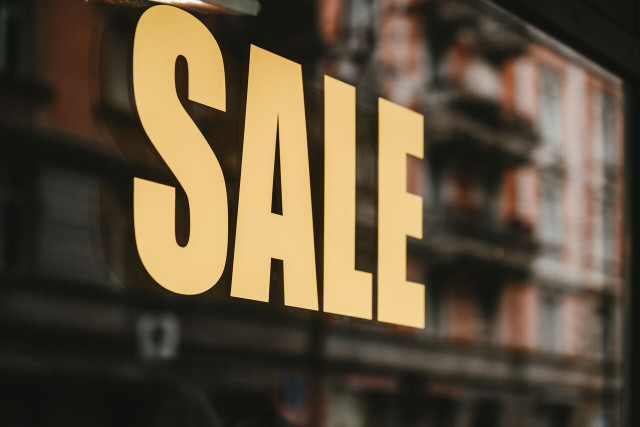 The mass-producing and overconsuming system of fast fashion has led to a throwaway culture where clothing is treated as a temporary item that is quickly discarded and replaced with the latest trends. However, an estimated 10 to 20 percent of textile waste is pre-consumer waste, meaning clothing that was overproduced and never even reached the consumer.
Read more: Buyer Beware: 3 Important Questions For Buying Fast Fashion
Brands often place bulk orders because it is cheaper to order collections in large quantities. This surplus clothing is usually discarded or incinerated. The environmental impact of this trend is staggering, with textile waste being one of the largest contributors to landfill waste worldwide.
While deadstock clothing aims to mitigate fast fashion's waste problem, it is important to note that deadstock only exists because of fast fashion's wasteful handling of clothes. So — if we demand deadstock fashion more and more — are we enabling that same overproduction? If, due to an increased hype around deadstock, fabric mills know that their surplus clothing will eventually be sold as deadstock, why should they stop overproducing in the first place?
Ultimately, the mere fact that deadstock materials exist is a symptom of a much bigger problem rooted in fashion overproduction. Some argue that there should be more regulation as to how much surplus quantities brands are allowed and how much fabric brands can turn down and why. That way, brands would be held accountable for the large number of clothes they produce rather than being handed an arguably greenwashed marketing strategy to get rid of these clothes.
How Can Deadstock Be Used Sustainably?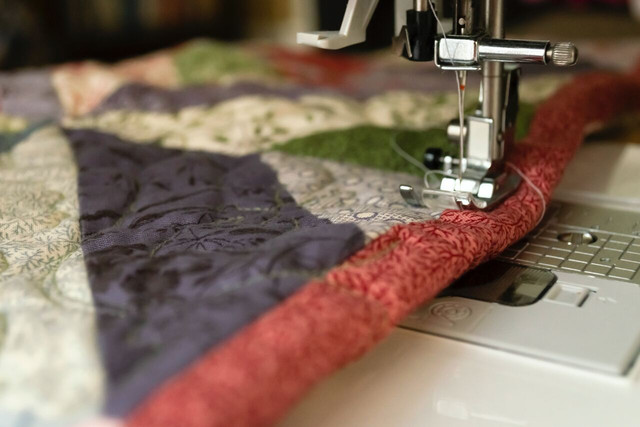 If you want to find out whether or not a brand is using deadstock consciously and sustainably, there are a couple of facts conscious consumers can check:
Preferably, the brand should use deadstock fabrics and clothing made from sustainable, high-quality, durable materials.
Red flag: Brands that reuse their cheap polyester fabric scraps to market them as high-quality, sustainable, unique pieces with a price range exceeding their regular collections.
The brand should not deliberately overproduce garments to later sell them as "sustainable" products. Instead, they can avoid deadstock by using smart cutting patterns and accurate order quantities.
There needs to be heightened transparency in supply chains regarding the reasons why a garment or fabric becomes deadstock in the first place.
The brand should ideally have other programs in place to minimize waste and overproduction.
While hoping deadstock will eventually become obsolete in an increasingly circular economy that produces fewer virgin materials, using deadstock clothing and fabric right now is a better option.
Supporting small businesses that work with deadstock fabrics is definitely the way to go as long as their materials are of high quality and they have other programs in place to tackle textile waste.
Read more:
** Links to retailers marked with ** or
underlined orange
are partially partner links: If you buy here, you actively support Utopia.org, because we will receive a small part of the sales proceeds.
More info
.
Do you like this post?
Thank you very much for voting!