By decluttering your home, you can free yourself from the weight of countless material possessions, become more organized, and move your life towards more sustainable and mindful consumption. These four decluttering tips will help you get started.
You feel like it's time to make a change and declutter your home? Adopting some minimalist methods helps you simplify your everyday life – by taking up a lifestyle of conscious relinquishment in order to make space for the essentials.
Decluttering your home and making do with fewer possessions means that you have less to keep organized, and therefore, less you need to worry about. This leaves you with more space – both in a literal and a figurative sense –, more time, and more money.
Decluttering Your Home: Effective Methods
The first step to decluttering your home is asking yourself the ultimate clutter-clearing question: "Do I Even Need This?".
One of the easiest ways to declutter your home is Marie Kondo's KonMari method: Simply put, keep only what you really, really like.
Another effective method is Swedish Death Cleaning: the process of decluttering and sorting your apartment before your own death. As a thought experiment, it can help you decide what you really want to keep.
Once you've decided what goes and what stays, it's important to maintain your new, more minimalst lifestyle. Here are some tips.
Decluttering Tips #1: Make the Switch Sustainably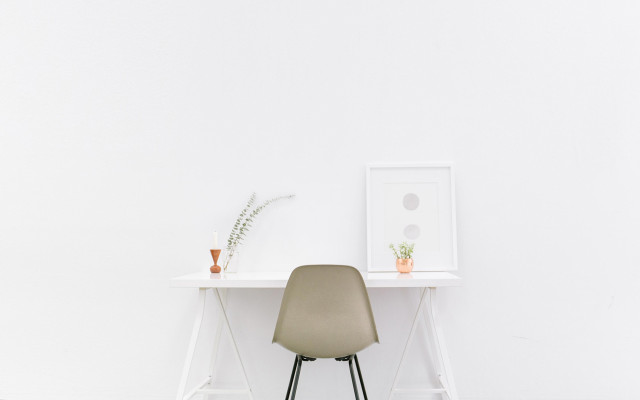 Just because you want to get rid of something doesn't mean you have to throw it away, which leads us to this decluttering tip: do your best to declutter sustainably. That means taking the time to ensure you're giving your possessions a second chance at life through reuse.
How do you do that? First off, when decluttering your home, don't just throw all the things you don't want in the dumpster. That pair of gently-used jeans and that old coffee maker don't necessarily need to be trucked off to a landfill the second you decide your minimalist household can do without them. They might still make someone somewhere happy.
Read on: Go green and save green with 10 Everyday Green Living Ideas: Sustainability on a Shoestring Budget.
Tip #2: Make Your Belongings Work for You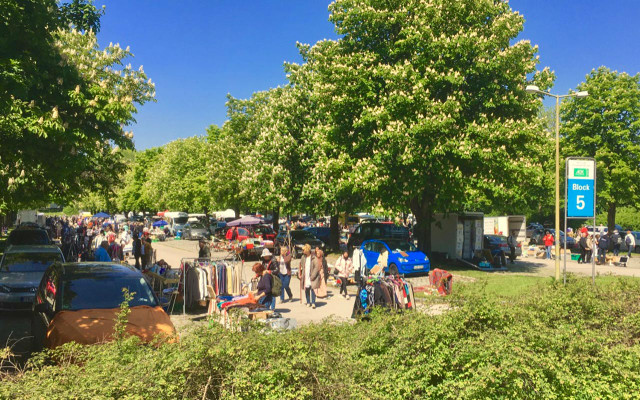 Flea markets and garage sales are a great way to promote the sustainable continued (re)use of gently-used items otherwise bound for the trash. Plus, they give you the chance to make a couple of quick bucks. Of course, you can also try your luck selling things online on popular sites like eBay or facebook marketplace. You may find that decluttering your home can be quite profitable.
If selling things is too much trouble, then you can donate or give away your stuff. Check your area for charitable thrift stores and secondhand shops where you can donate your items while also supporting worthy social causes. Some of these organizations will even come and pick up all of your stuff at once. And depending on the quantity you donate, it's also possible to get a tax credit for your material donations to local charities.
Many churches and community centers in the United States also regularly hold rummage sales primarily consisting of local donations from folks just like yourself. Even if you're not directly involved in any of these local institutions, donating your gently-used goods is a great way to support the local community.
Tip #3: Stay Clutter-free by Keeping Things Visible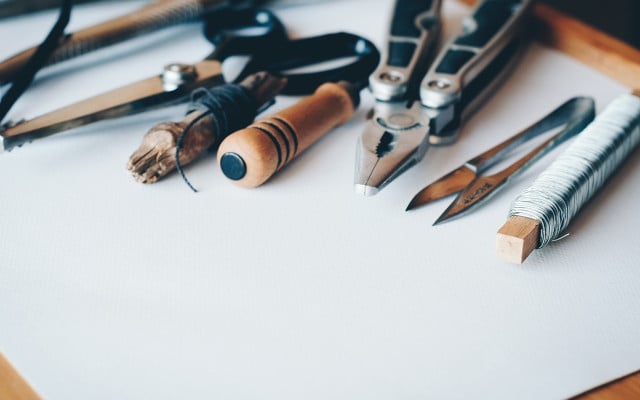 One of the most effective decluttering tips there is, is to make everything you own as visible as possible in your home. From clothes to food to books – keeping an eye on the things you have will serve as a constant reminder of what you do and don't need, thus helping to limit unnecessary purchases and keep things organized and tidy.
Before you buy anything new: borrow, exchange, or repair. Check if your neighbor has a drill you can borrow. In exchange, you can lend your lawn mower. Borrow your grandma's sewing kit instead of ordering a new one on Amazon. Mend a small hole in a t-shirt yourself; if something needs more attention, taking it to a tailor is often easier and cheaper than replacing it by buying something new.
Tips on Decluttering #4: Create a Minimalist Closet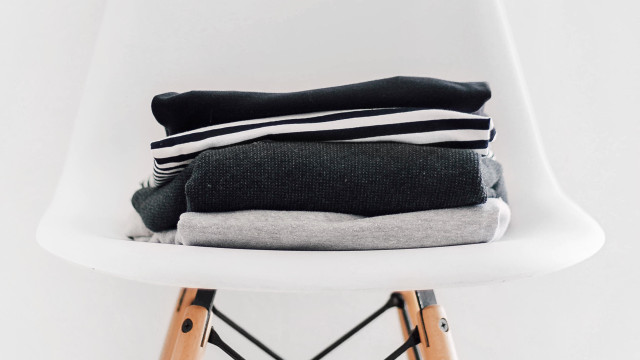 An advanced method in decluttering your home is adopting a minimalist wardrobe. Creating your own minimalist wardrobe helps you say goodbye to those mad searches for the perfect outfit in the morning and significantly simplifies sustainable shopping. The idea behind it is filling your closet with only a few easily combinable basics you can mix and match. They should be clothes that you enjoy wearing.
This will help you distance yourself from the fashion industry's pressure to forever update your wardrobe. It will also save you time and money as well as promote a bit of sustainability along the way.
Decluttering Your Home: Bonus Tip
Keep your life and your home decluttered by keeping yourself from collecting unnecessary new items. Make a rule for yourself that each time you purchase something new, sort out something old that you think you could go without. This way, you avoid exactly the sort of accumulation of possessions you set out to control. This is especially easy to apply to your wardrobe, books, or decorative items.
** Links to retailers marked with ** or
underlined orange
are partially partner links: If you buy here, you actively support Utopia.org, because we will receive a small part of the sales proceeds.
More info
.
Do you like this post?
Thank you very much for voting!