You don't need to buy harsh chemical cleaners to clean wood floors without damaging them. These simple homemade wood floor cleaners work just as well.
If you have your own wood floors, aside from looking great, you will already know how durable and low-maintenance they can be. A bit of light mopping with some warm water and you are done with the weekly clean in most cases. But in a busy household with kids and pets, you will sometimes need a little extra cleaning power to keep your wood floors in good condition. You really don't need store-bought chemical cleaners or polishes, most of the time these handy all-natural cleaning methods for your wood floors will work just fine.
1. Water & Vinegar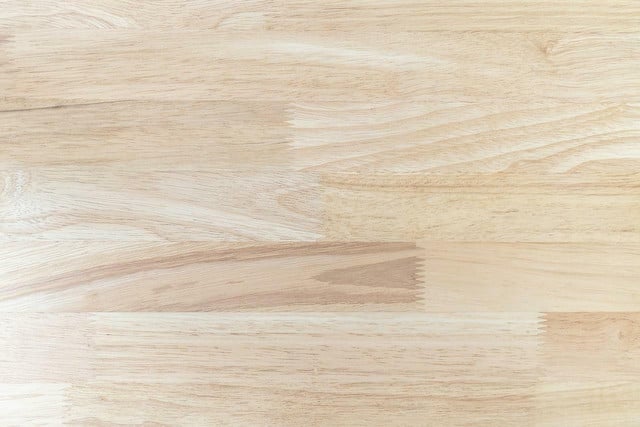 As most of us already know, vinegar is one of the best eco-friendly cleaners to have on hand at home. White vinegar, distilled vinegar and apple cider vinegar will all work well as natural household cleaners, and of course, this extends to your wood floors. All you need to do is dilute 1 part vinegar in 2 parts warm water and you are now ready to tackle even the most stubborn grime or dirt left on your wood floors. Either lightly scrub with a soft non-abrasive cotton cloth or simply mop, either way, this is a tried and true method that will have your wood floors looking great in next to no time.
2. Water, Vinegar & Essential Oils
The scent of vinegar will not suit everyone, so all you need to do is combine your water and vinegar cleaning mix with some pleasant-smelling essential oils. There are so many fantastic essential oil fragrances that are available, but for cleaning wood floors essential oils such as peppermint, lavender or eucalyptus are a good choice since they will leave your wood floor areas in the home smelling fresh and clean afterward.
3. Baking Soda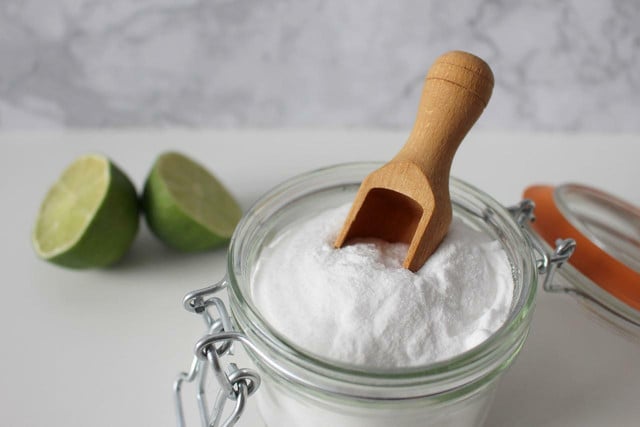 Along with white vinegar, baking soda is another must-have you need to keep in your household cleaning arsenal. The unique properties of baking soda mean that it is particularly great for breaking down greasy messes, including those on your wood floors.
Most of the time all you need to do is dissolve half a cup of baking soda in 2 cups of water to get the job done. But if you need to clean wood floors with a little bit of abrasive power, pour some dry baking soda directly onto the dirty areas and firmly scrub with a damp cloth. Baking soda will also neutralize odors.
4. Vinegar & Vegetable Oil
You need to be aware that too much water is not a good idea when cleaning your wood floors. For example, if the protective wood varnish coating is worn or damaged, too much water can cause the wood to expand and warp. If in doubt, some vinegar and vegetable oil is the safer option for cleaning wood floors in this instance. All you need to do is add 2 cups of organic vegetable oil to a reusable spray bottle, add half a cup of white vinegar then shake vigorously. Once ready, you can apply your homemade wood floor cleaner directly to offending areas and wipe or mop up the residue afterward.
5. Black Tea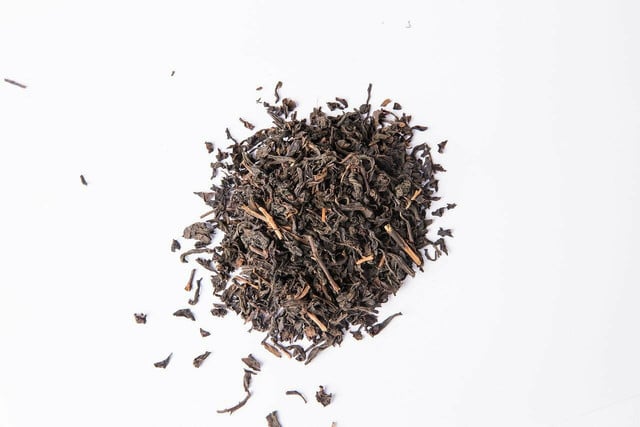 Black tea seems like an unlikely homemade cleaner, especially for wood floors, but it is surprisingly effective with the bonus of adding a little shine to your wood floor surfaces. Much like vinegar, black tea is slightly acidic and when combined with some warm water, is extremely effective at lifting stubborn grime from your wood floors.
The tannic acid present in black tea is the active ingredient that will add a little shine to your wood floors, and since it is completely absent of harsh chemicals, it will not damage protective surface coatings.
6. Lemon Juice, Olive Oil and Water
A bit like the vinegar and vegetable oil combination already described, a few tablespoons of lemon juice, and olive oil added to some warm water works wonders as a homemade wood floor cleaner. The warm water will cut through greasy messes quickly, helped by the citric acid in the lemon juice. Not only that the olive oil will add a nice polish to your wood floors and the lemon juice will leave behind a fresh citrus scent.
7. Plant-Based Liquid Soap, Vinegar & Water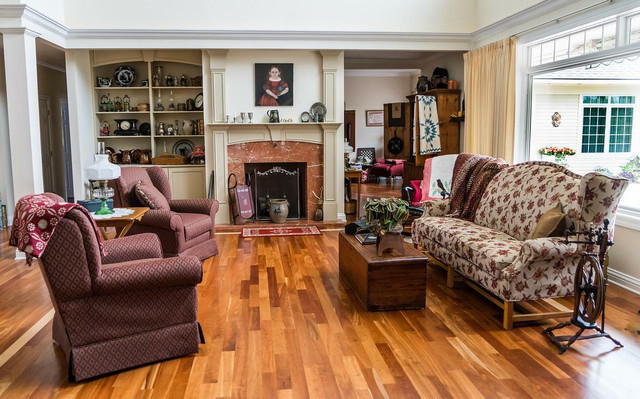 There are plenty of great plant-based liquid soaps available in most stores, so consider this as an option when tackling particularly grimy wood floors in your home. When combined with a little vinegar and warm water, it becomes a very simple but effective homemade cleaner. And since these liquid soaps are free of harsh artificial chemicals, you won't run the risk of damaging your floors or the environment as a whole.
Have you ever wondered what's the better choice for outdoor spaces — treated vs untreated wood? Find out the pros and cons for you and the environment in our guide!
8. Castile Soap
Castile soap is an eco-friendly cleaner derived from plant-based sources such as olive, hemp and palm kernel oils combined with a little sodium carbonate.
To tackle your wood floor cleaning, take 1 teaspoon of castile soap, mix with some warm water (4 cups) and lightly scent your wood floor cleaning solution with a few drops of your favorite essential oil. The best thing to do is store your castile soap mix in a handy spray bottle so you can pick it up at any time for those unexpected messes and apply to the dirty areas directly. Wipe off the remaining residue and you are done.
Read more:
** Links to retailers marked with ** or
underlined orange
are partially partner links: If you buy here, you actively support Utopia.org, because we will receive a small part of the sales proceeds.
More info
.
Do you like this post?
Thank you very much for voting!