Despite their small size, chipmunks can cause big problems around your home and garden. We'll show you how to get rid of chipmunks without harming them.
Chipmunks are stealthy little critters that are quite often hard to spot, so much so that you could have a chipmunk problem in your garden and not even be aware of it. Here are a few ways to find out whether these mischievous little guys are up to no good around your home.
Damaged plants or flower beds: If it looks like something has been feasting on your flowers, fruits, and plants, you might have a chipmunk issue. Chipmunks even enjoy burrowing under your garden beds, so keep an eye out for unusual-looking piles of soil and entrances into the chipmunk burrows.
Cracked pavement and damaged foundations: Speaking of burrowing and tunnels, chipmunks, if left to their own devices, can create havoc with your foundations, which can become a huge and costly problem for you to fix. If you find evidence of chipmunk tunneling close to or under foundations and outdoor paved areas, you will need to act quickly to prevent more serious damage.
Check for footprints: It's pretty simple to distinguish them, chipmunks have four toes on their front feet and five toes on their hind feet. You can focus especially on areas along the edge of your house, garden beds, and storage shed.
High-pitched chirping: Chipmunks make high-pitched 'chip chip' chirping noises. Pay particular attention in the early morning and late afternoon, when chipmunks are at their most active.
Once you are sure these critters are present on your property, it's time to learn how to get rid of chipmunks – without harming them.
How to Get Rid of Chipmunks: Trim Your Shrubs and Trees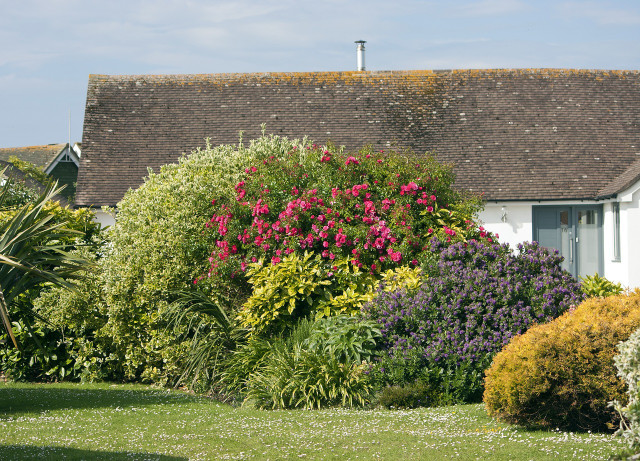 If you're wracking your brain trying to figure out how to get rid of chipmunks, there's an easy first place to start. You will need to regularly trim shrubs and trees in your yard to rob them of a cozy and inviting habitat. Moreover, tree limbs or shrubbery that come into contact with your roof and eaves should also be trimmed so chipmunks can't gain access to your house.
When trimming around the garden, always remove the bottom layer of shrubs and bushes to stop burrowing. When chipmunks sense they cannot conceal their burrows, they almost always move on to a safer location.
Remove Wood Piles and Garden Waste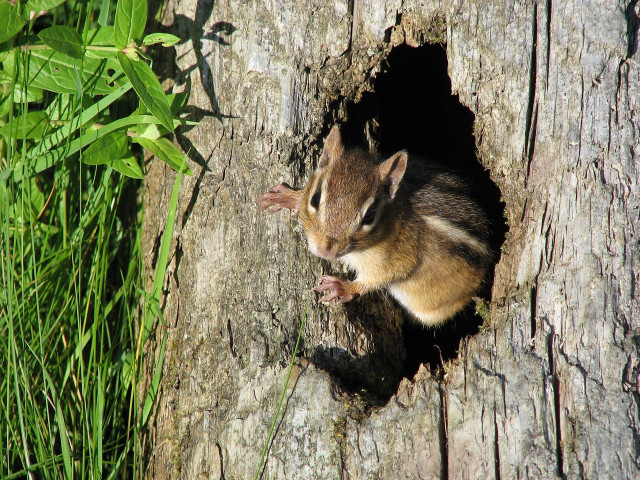 The Humane Society states that an effective and quick way to stop chipmunks from making your yards their home is to regularly dispose of garden waste and remove wood piles. Piles of wood and garden trimmings will again provide them with the perfect habitat, where they can burrow in secret. Robbing them of this cover will make your gardens far less inviting to chipmunks and rodents in general.
Trap and Remove Humanely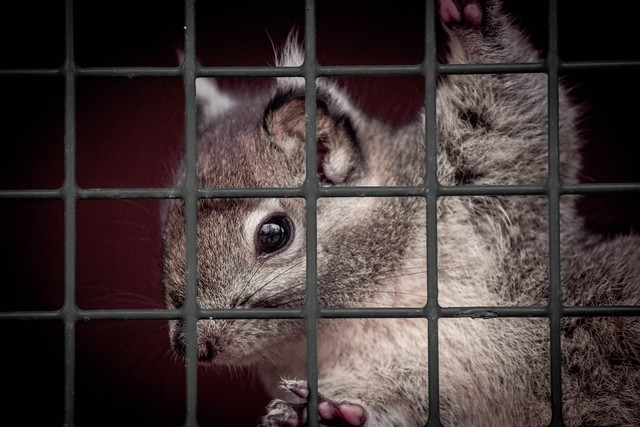 Whether a sneaky chipmunk has gained access to your home, or is running rampant in your yard, trapping and relocating them can be a great way to get rid of them. Home Depot is just one outlet where you can buy a ready-made chipmunk trap, or you can improvise and make your own.
Place your trap in the area you think chipmunks are most active and simply wait. Of course, add some irresistible treats like peanuts, fruit, seeds, and peanut butter first to lure the chipmunks in. Check on the trap regularly. You don't want to leave trapped chipmunks for days on end inside the trap. When you have successfully caught the little guy, take them a few miles away and release them back into the wild.
Plant Bulbs Under Protective Wire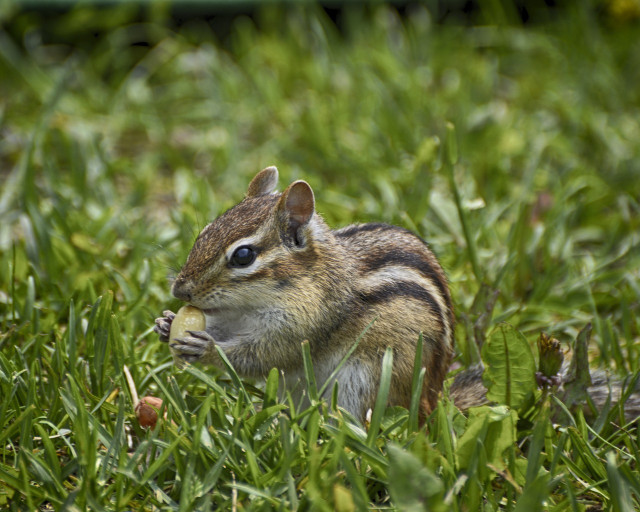 By planting your flower bulbs inside wire mesh cages or in planting cubes, you are keeping them out of reach of chipmunks who love to eat them, and will also work at stopping them from returning. Another great strategy is to plant flower bulbs that chipmunks don't like such as hyacinths, daffodils alliums, scilla, hyacinths, muscari, fritillaria, galanthus and leucojum, camassia or chionodoxa. These are all still beautiful flowering plants, with the added bonus of being off the menu when it comes to the eating habits of chipmunks.
Try Natural Repellents to Get Rid of Chipmunks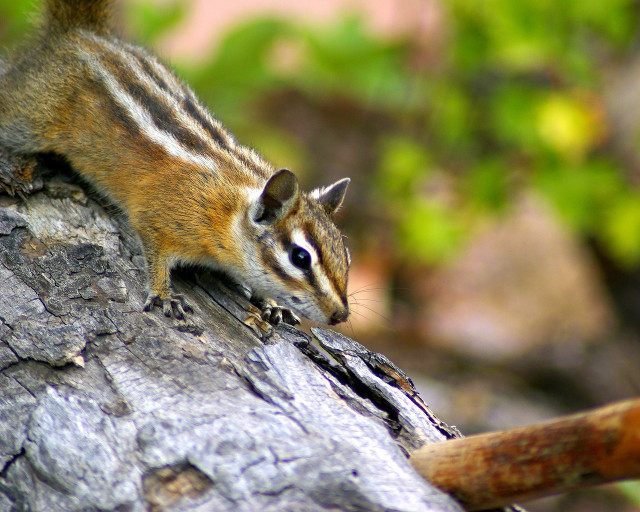 Aside from non-lethal trapping, there are a host of harmless rodent repellents on the market that you can use to get rid of chipmunks. Quite often these sprays and repellents available at most retailers are made from natural or non-toxic substances, which is good news if you have children or pets. Even better, you can just make your own chipmunk repellent at home using pureed garlic or hot chili combined with some water before spraying around problem areas in the garden to scare chipmunks away for good.
Install 'L-Shaped' Footers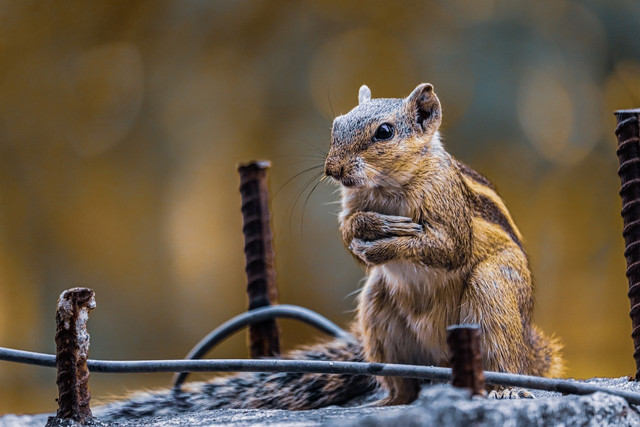 Whether chipmunks are gaining access under patios, decks, or pavement, the Humane Society recommends homeowners install L-shaped footers around the home to stop chipmunk burrowing. This style of fencing is designed for outdoor areas. L-shaped footers are basically when a wire meshed fence is extended out into an "L" shape on the ground or underneath it. This acts as a physical barrier that chipmunks will quickly give up on as a potential place to burrow. Given the simple design, those who are handy with tools and materials can quickly make their own L-shaped footing at home.
How to Get Rid of Chipmunks: Put Away Bird Feeders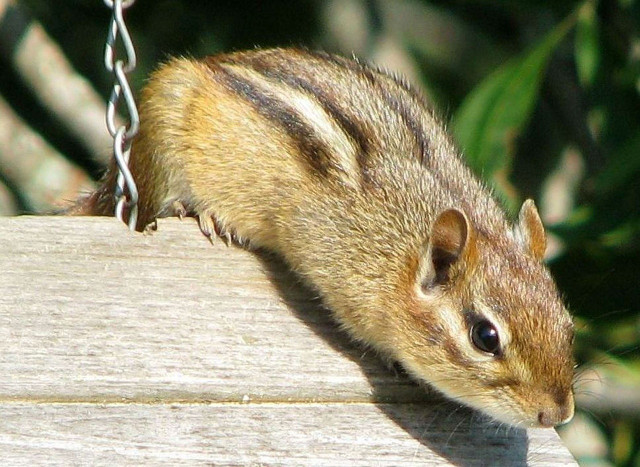 Chipmunks love bird feeders, and why wouldn't they? Filled with all the treats chipmunks love, bird feeders are a prime target for them and you will be amazed at what lengths chipmunks will go to to get their paws into one. If you have spotted these critters feasting at your bird feeder and want to get rid of chipmunks, taking the bird feeder away is clearly a no-brainer and will stop a potential chipmunk invasion.
Read more:
** Links to retailers marked with ** or
underlined orange
are partially partner links: If you buy here, you actively support Utopia.org, because we will receive a small part of the sales proceeds.
More info
.
Do you like this post?
Thank you very much for voting!