Fresh cut flowers are a sure way to brighten and freshen up a room – but unfortunately, they don't last very long. Since there is nothing worse than when your bouquet starts to wilt, we've compiled a few tips on how to make cut flowers last longer.
These 10 eco-friendly tips will help make your fresh-cut flowers last longer. They're easy to follow and you probably have all you need at home already. Now, you can enjoy your beautiful floral displays for even more sweet-smelling days.
How to Care for Cut Flowers to Make Them Last Longer
The best way to make cut flowers last longer is to first prepare the flowers and the vase. These first steps will ensure you achieve the best results for your cut flowers and allow you to enjoy their beautiful colors and smells for much longer.
1. Pruning Cut Flowers
This step is essential if you want your flowers to bloom and stay healthy for as long as possible. Remove the leaves from the stems below the waterline. There should not be any foliage in the water, as submerged foliage encourages bacterial growth.
2. Cut the Stems
Use garden shears, a sharp knife or scissors to make clean cuts at an angle on the first one to two inches of the stem. Trimming the stems this way increases the surface area, meaning the flower absorbs more water.
3. Wash Your Vase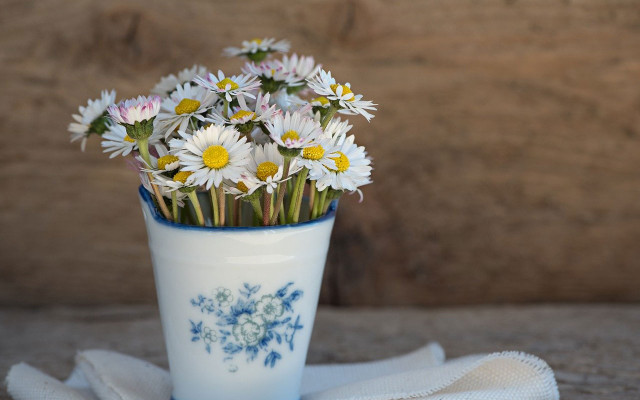 Make sure to use a clean vase. Wash your vase with soapy water and rinse well. You want to keep the water as fresh and clean as possible and reduce the risk of bacterial growth.
Fill with warm water before adding your prepared flowers.
4. Refresh the Water
Cut flowers take up a lot of water, especially during the first two days. Check the water levels after a couple of days, and replenish as needed. If the water is cloudy, remove the flowers and replace the water. Repeat this process every two to three days.
5. Keep Cut Flowers Cool
Keeping your fresh-cut flowers in cooler temperatures will really help them last longer. Keep them away from direct sunlight and heat.
Understandably, you will want your beautiful bouquets on display, but during the night, store the flowers in the coldest and darkest room of your home.
Make Your Cut Flowers Last Longer by Feeding Them
Feeding your cut flowers is the best way to make them last longer. Perhaps your bouquet is from a florist, in which case it most likely came with a packet of flower feeder. But for those of you who picked your own fresh flowers, or who need to give their flowers another feed, there are household remedies that really work. Try out these tried-and-tested homemade flower feeders, made from ingredients that we all have lying around the house.
Read on: Urban Gardening: 6 Creative Tips and Ideas for Small City Gardens
6. Apple Cider Vinegar and Sugar
Mix 2 tablespoons of apple cider vinegar with 2 tablespoons of sugar and mix well with the water before adding the flowers to the vase. When you change the water after two days, make sure to re-do this step, adding the same amounts of vinegar and sugar again.
Read on: Homemade Apple Cider Vinegar: Two Recipes
7. Coins in the Water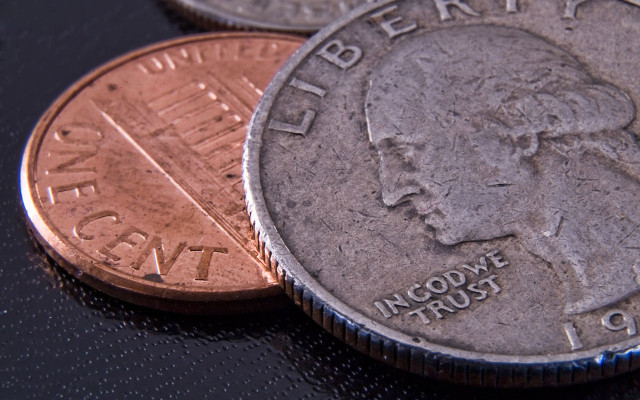 The copper of the pennies acts as an acidifier. This fights the growth of bacteria in the water, and so keeps the flowers healthier and happier for longer. Add just one coin to the water to keep your cut flowers big and bright for you to enjoy over more days.
8. Vodka Makes Cut Flowers Last Longer
Just a few drops of vodka (or any clear spirit you have in the cupboard) will help your cut flowers thrive for longer. Vodka acts as an antibacterial, meaning it reduces the risk of bacterial growth. This creates an optimal environment for your flowers to keep growing and blooming as best they can.
9. Soda for Cut Flowers
If you have a few drops left in your soda bottle, don't throw them out! Instead, pour ¼ cup of your soda into the flower water. The sugars in the soda will keep your cut flowers healthy and make them last for longer. Rumour has it, it also makes your flowers smell sweeter. One piece of advice here is to use clear sodas to keep the water looking fresh and clean.
How not to Make Cut Flowers Last Longer: Aspirin and Bleach
Many guides recommend using Aspirin and bleach to make cut flowers last longer. We here at Utopia strongly disagree: chemicals and pharmaceuticals should only be used when necessary. Their residues can enter freshwater systems and there has not been enough research conducted to tell exactly how these substances may affect ecosystems, so it's best to steer clear of them and use the other remedies we've listed.
Important Information regarding Health-related Topics.
** Links to retailers marked with ** or
underlined orange
are partially partner links: If you buy here, you actively support Utopia.org, because we will receive a small part of the sales proceeds.
More info
.
Do you like this post?
Thank you very much for voting!