Without the right treatment, they can turn into a real eyesore – we're here to show you how to remove grease stains from all kinds of surfaces.
You Can't Remove Grease Stains with Water
The first thing to know about how to remove grease stains is that oil, fat, and grease are not water-soluble, so just wiping off the stain with a damp cloth won't be enough. To get rid of grease stains you'll need something called an emulsifier, to bind the oil. The material the stain is on will also affect how to remove it.
Getting Rid of Grease Stains from Clothes and Textiles
If the grease stains are fresh, you have to move fast:
If you have a little kitchen mishap, you can try to get rid of the grease stain directly with cold water and some detergent or soap.
If you don't notice the stain right away, blotting paper will help (you can buy this on Amazon**). Just place a sheet of the paper on the grease stain and use a hot iron on it: The heat will liquefy the oil, and the paper will soak it up.
How to Remove Grease Stains from Rugs and Carpets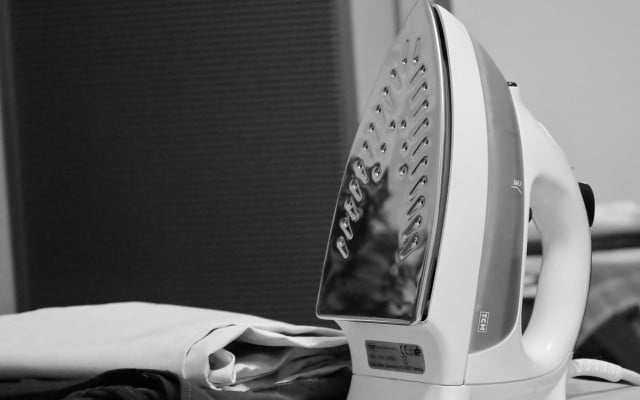 The iron-and-blotting-paper method works really well on rugs and carpets too. You can also remove a fresh grease stain quickly and effectively with flour:
Spread some flour over the stain.
Let it sit for a while.
Use a vacuum cleaner to remove the flour.
Shaving foam (there are a number of sustainable brands on Amazon, for example Pacific Shaving Company**) can also be helpful for removing grease stains, especially if they've been there a little longer:
Spray some shaving foam onto the grease stain and carefully rub it into the material with a clean cloth.
Once the shaving foam has dried, the grease stain should be gone.
Removing a Grease Stain on Your Couch or Upholstery
Cover the grease stain with a little potato starch.
You can then gently remove the starch with a soft brush after letting it work briefly.
Cleaning Unsightly Grease Stains on Wooden Surfaces and Floors
You'll need to be quick to remove a grease stain from a wooden surface: The oily residue can't just be wiped off, and it will soak deep into the structure of unsealed wood finishes in particular.
First off, try to soak up the oil with paper towels or sawdust.
Then, treat the grease stain with a little warm water and a tablespoon of detergent. You can learn how to make your own dish soap here.
Finally, rinse with clean water and gently dry the affected area.
How to Remove Grease Stains from Leather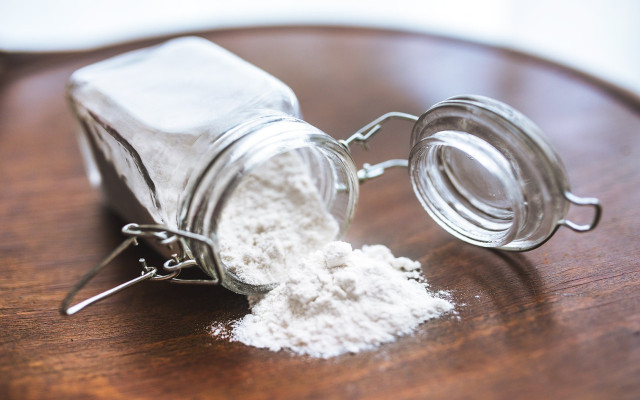 Caution is required when it comes to getting rid of grease stains on leather – the material will absorb almost all of the oil in question. You definitely should not try just scrubbing away at the stain, as this will only make it worse.
If a grease stain is still fresh, first apply salt, baking soda, or potato flour to it liberally. After a few minutes, brush it all off again. You can adjust the treatment time to make sure the salt etc. has absorbed all the fat.
Removing an older grease stain: Cut a potato in half and hold the cut side gently against the stain. Try not to press too hard. Wait until the potato's juice has dried on the leather, and then brush the affected area down. This should get rid of the grease stain for good. And you don't have throw away the rest of the potato: Here's how to reuse vegetable scraps!
How to Get Rid of Grease Stains on Wallpaper
Paper-backed wallpaper in particular will soak up every last splash of oil, which can cause nasty stains. You can remove grease stains with these methods:
Combine a couple of teaspoons of baking soda with the same amount of water to make a paste.
Apply the paste to the affected area.
As soon as the paste has dried, you can carefully scrape it off. The baking soda will have absorbed the oil.
If the grease stain is still there, you can repeat the procedure.
You'll achieve the same effect if you use chalk or cornstarch – and this trick works on all kinds of walls, with or without wallpaper.
Removing Grease Stains from Concrete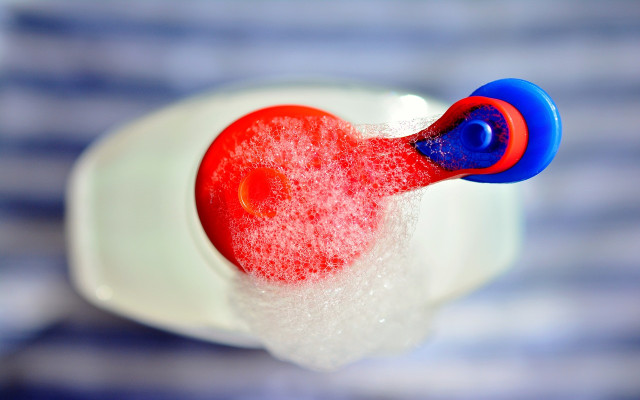 Baking soda will also help remove fresh grease stains on concrete surfaces.
As before, apply a thick paste of baking soda and water to the stain.
Let it sit for a good while, between ten and thirty minutes.
Then, rinse it off with cold water.
To get rid of grease stains that have been there a while longer, a paste of detergent and flour will help:
Mix enough detergent and flour to make enough thick paste to cover the entire affected area.
Apply the paste liberally to the grease stain.
Wait until the mixture has dried, then scrub it off again.
This article was translated from German to English by Will Tayler. Read the original here: Fettflecken entfernen mit Hausmitteln: Die besten Tipps
** Links to retailers marked with ** or
underlined orange
are partially partner links: If you buy here, you actively support Utopia.org, because we will receive a small part of the sales proceeds.
More info
.
Do you like this post?
Thank you very much for voting!