The jack-o'-lantern is an iconic part of the spooky season. So this Halloween, try lighting up your spooky pumpkins in a more eco-friendly manner. We'll show you how.
Now that Halloween is just around the corner, why not consider employing some simple steps in reducing household waste and celebrating the spooky spirit in a more sustainable fashion? Creepy-looking carved pumpkins go hand-in-hand with Halloween customs, and there are some simple tricks and household hacks you can use to ensure your lights for pumpkins are more environmentally conscious.
Solar Lights & LED Lights for Pumpkins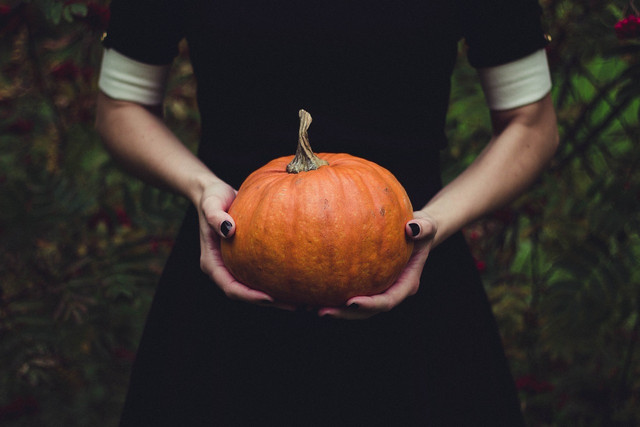 Solar Lights
This autumn try repurposing those solar-powered garden lights and temporarily use them to light your jack-o'-lantern. Though the weather is getting colder and the days growing shorter, there is still plenty of sun around each day to make using solar-powered lights a good option. All you need do is let the solar lights charge through the day and after removing the bottom, just place your carved pumpkin over them to add a gloriously ghoulish look to your gardens come Halloween night.
LED Bike Lights
Employing the same method, you may consider using your LED bike lights for your pumpkins. Since most LED bike lights are rechargeable and will hold the charge for a couple of days under continuous use, these are a great option for lighting your pumpkins and it will cost you basically nothing to do. You can even switch them on to flash to give an added dramatic look to your jack-o'-lanterns.
Flameless LED Artificial Candles
These LED 'candles', which look a bit like regular tea lights, are a wonderful choice for illuminating your pumpkins. They are more energy efficient and have a longer life than other artificial light sources and since there is no exposed flame, there is no danger of burning down your front porch! They are fairly durable and there should be no problem using them in cold and rainy climates. They even emit a flickering effect that perfectly imitates a regular wax candle.
Soy & Beeswax Candles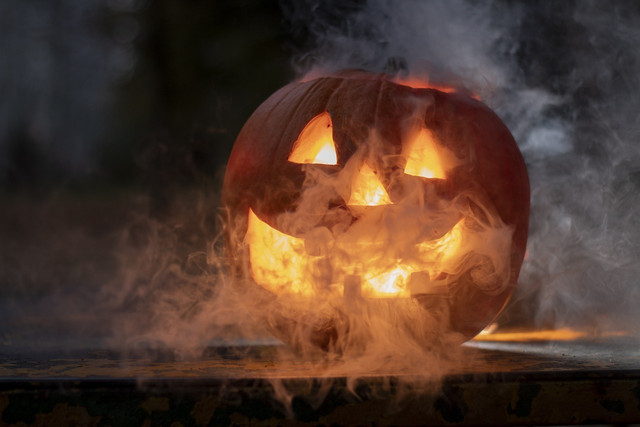 It is always preferable to avoid the use of your typical paraffin candles as lights for pumpkins. While you can buy them in bulk fairly cheaply, they are wasteful, won't last more than a night if left burning for hours, and the exposed flame can be a real hazard. Paraffin candles are petroleum-based and will produce a fair amount of unsightly soot. Paraffin candles have also been known to release a whole bunch of toxins, which really isn't ideal for you, your family, or the environment.
That is why choosing 'cleaner' candles made from soy or ethically-sourced beeswax is a good option as lights for pumpkins. These alternatives are still fairly inexpensive. Even better, they are made from all-natural substances, burn at lower temperatures, and tend to last longer than your tired old paraffin candles. A good choice if you want to light your carved pumpkins in a healthier way.
Repurpose Christmas Lights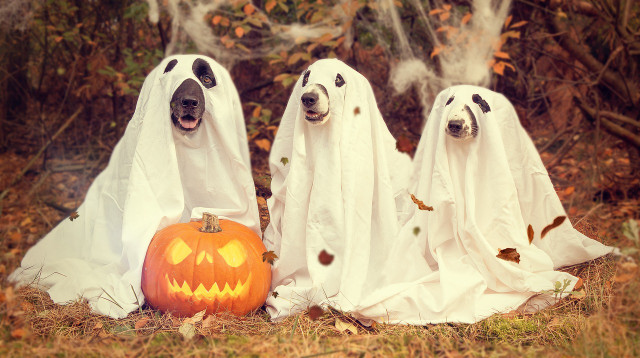 Pulling the Christmas lights a little earlier this year and using them to light your pumpkins is a fun and creative way to go about it. First up you could just stuff them all inside your carved pumpkin and enjoy hours of bright and colorful lighting with little fuss.
Most Christmas lights come with a selection of lighting cycles with different rates of flashing and twinkling to give your jack-o'-lanterns a unique touch. You can even experiment and drape the lights on or around your pumpkins to look like 'hair' or spooky 'spider webs'.
Flashlights for Pumpkins
That old emergency flashlight left neglected in a drawer somewhere at home is a cheap and easy way to light your Halloween pumpkin. And if you are using rechargeable batteries to power it, that flashlight quickly becomes a really good eco-friendly option. A lot of newer flashlights are even solar-powered or can be recharged with a hand crank or dynamo, which is even more energy efficient.
Choosing The Right Pumpkin For Lighting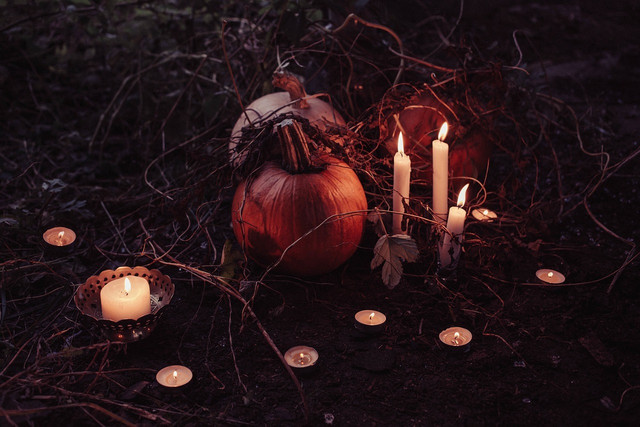 Choose a pumpkin with thinner walls
The thinner the walls of your pumpkin are, the more light will shine through. Pumpkins with thinner walls will be that much easier to carve, allowing for some extra creativity and detailing, so let your spooky imagination run riot.
Pick a pumpkin that is easy to carve
Pumpkins that come with a tough exterior will be that much more difficult to carve, if not a little dangerous if you aren't careful. And at the other end of the scale, if you opt for a softer-skinned pumpkin, that outer shell isn't going to retain your handiwork for too long and your monstrous masterpiece will likely turn into a mushy mess as you work on it. The trick is to find a pumpkin that falls somewhere in between the two extremes: soft enough to carve in detail, yet firm enough to hold its shape once the carving is completed.
Pick a pumpkin with a stable base
Look for a pumpkin that has an even and flat base for added stability. If you are using soy or beeswax candles to illuminate your creepy pumpkins, one with a flat bottom will keep it firmly in place and stop it from tipping over.
Carve out plenty of pumpkin to let the light shine through
The more of the pumpkin wall you remove, the more light will shine through. This is a good option to keep in mind, especially if you are lighting your pumpkin with smaller, less intense light sources, like tea lights. A good idea is to carve the back and front of your pumpkins with spooky motifs, or the front and sides, so again, let your creativity loose and have fun with it.
Read on:
** Links to retailers marked with ** or
underlined orange
are partially partner links: If you buy here, you actively support Utopia.org, because we will receive a small part of the sales proceeds.
More info
.
Do you like this post?
Thank you very much for voting!