These farm animal rescue and outdoor centers are actively helping to promote higher standards of animal welfare.
Although vital in re-homing and promoting the welfare of animals, regular animal rescue centers are often only able to care for smaller animals such as cats and dogs. This can mean that farm animals in need, including cows, chickens, and goats, often go without the loving care and consideration that they desperately need.
Statistically, farm animals are typically considered to be the animal group most in need of greater protection and attention from legislators. However, due to multiple factors, including speciesism and lack of education on the intelligence and capabilities of farm animals, they often have a lesser chance of being rescued from abuse and mistreatment.
Despite this, there are, in fact, more animal rescue sites than you might think that are specifically designed to treat and re-home neglected farm animals. If you are interested in learning more about these centers, check out 12 of the coolest farm animal rescue sites in the US dedicated to helping improve the lives of farm animals, big or small.
1. Alaqua Animal Refuge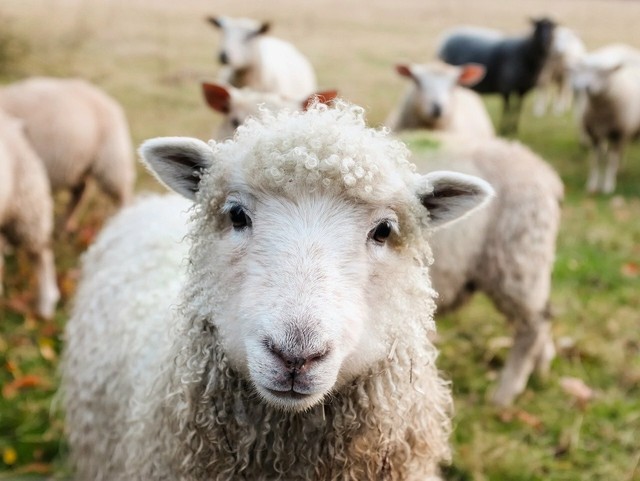 Located in the Florida panhandle, Alaqua Animal Refuge is a no-kill animal shelter and sanctuary. Open to animals traditionally used as pets as well as farm animals, Alaqua prides itself on caring for and re-homing goats, sheep, pigs, and cows, to name just a few.
This refuge also has a wildlife rescue and rehabilitation program dedicated to treating injured reptiles, marsupials, and other woodland creatures, including deer. This farm animal rescue center is currently looking for volunteers as well as donations.
2. Graze in Peace
As the name suggests, Graze in Peace is a 20-acre sanctuary where animals are given love and care, as well as the freedom to roam and graze safely. Located in Durham, Maine, this sanctuary was initially founded in 2006 to care for a trailer of rescued sheep but has now branched out to caring for pigs, goats, and chickens, as well as llamas and turkeys.
Graze in Peace is always in need of donations to help maintain the funds to feed their 150+ vulnerable farm animals and also run volunteer and educational programs for vulnerable members of their community.
3. Life With Pigs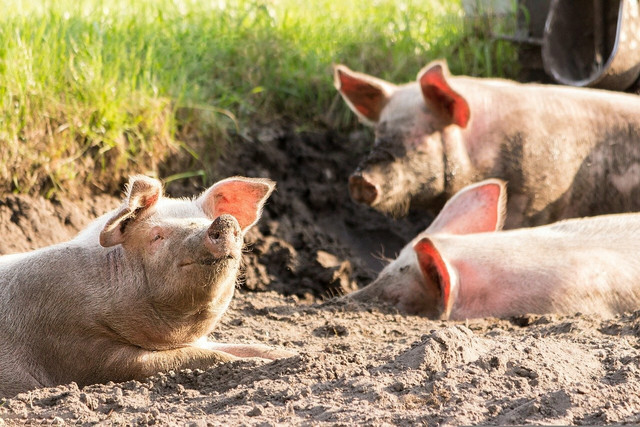 A non-profit sanctuary dedicated to providing bigger farm animals with a forever home and individual loving care, Life With Pigs prides itself on making sure that each animal they take in becomes a true member of the family. Although primarily directed towards the rescue and treatment of neglected pigs, this farm animal rescue site located in Williamsburg, Virginia, also looks after geese, cows, turkeys, and sheep, to name a few.
This sanctuary is also dedicated to educating people on the injustices faced by animals and promoting peaceful co-existence between humanity and nature, with your donations and volunteer work helping to fund their touring educational events and fundraisers. For more information on equity rights between humanity and nature, check out our article on the 'Rights of Nature' global movement. 
4. Barn Sanctuary
Established in 2016, Barn Sanctuary is a farm animal rescue center based in Chelsea, Michigan. ,Home to over 100+ animals, this sanctuary looks after cows, pigs, and sheep, as well as smaller animals such as ducks and turkeys. A space for both rehabilitation and treatment of neglected animals, Barn Sanctuary is committed to animal welfare and presenting farm animals in a new light as intelligent, individualistic animals.
If you would like to help Barn Sanctuary is achieving its mission, they are open to volunteers and have an extensive animal sponsorship program.
5. Goats With Horns Animal Sanctuary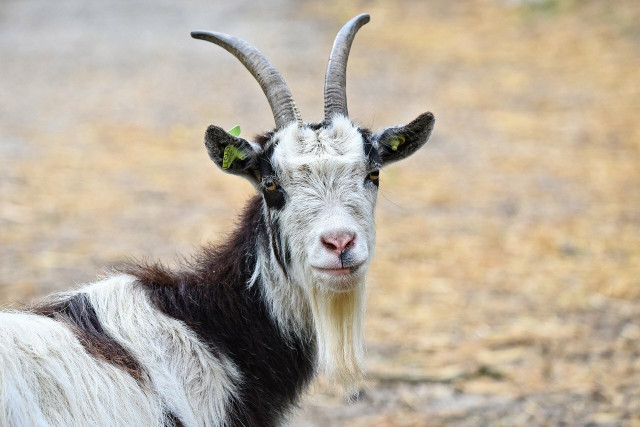 As the name suggests, Goats With Horns Animal Sanctuary is a farm animal rescue site dedicated primarily to the rescue and rehabilitation of neglected goats. Found in Gilbert, Arizona, this farm animal sanctuary is unique in the sense that they are actively working towards and promoting veganism and the availability of plant-based alternative foods. As well as this, they also rescue and care for many other animals, including goats, such as cows, pigs, and even tortoises, and are open to charitable donations.
Did you know that it's legal to keep pet goats in some states in the US? Find out more: Should You Keep Goats as Pets? The Benefits & Drawbacks
6. SoulSpace Farm Sanctuary
Based in New Richmond, Wisconsin, SoulSpace is a farm animal rescue site with a mission to rescue and protect farm animals from cruelty.
As well as providing people of all ages with educational experience when visiting and volunteering at their farm, SoulSpace is also working to change the perception of farm animals and encourage greater compassion towards their exploitation.
Caring for pigs, chickens, ducks, and even a peacock, this farm rescue site needs donations and can even be supported as your chosen charity through Amazon Smile.
7. Skyland Animal Sanctuary and Rescue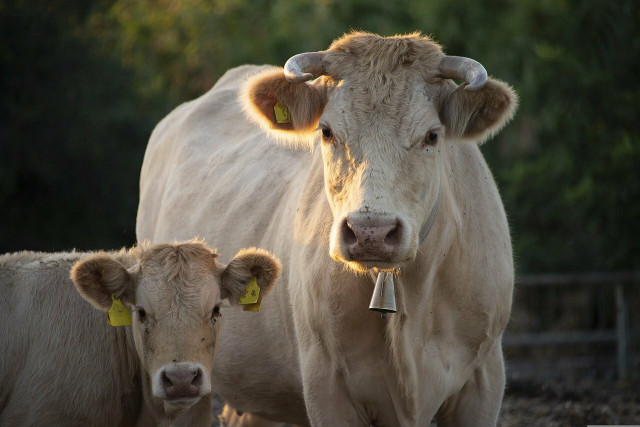 A New Jersey-based animal rehabilitation and care center, Skyland Animal Sanctuary is dedicated to providing a space for farm animals to roam and live without the threat of harm. Similarly to Goats With Horns, this farm rescue center is also committed to promoting veganism and sustainable living, as well as caring for their 150+ animals rescued from slaughterhouses and live markets alike.
Skyland is always in need of volunteers to help maintain the welfare of its animals and has an extensive sponsorship program if you would like to donate to one of its pigs, goats, or cows
8. Happy Hen Animal Sanctuary
Reported to have saved over 1,200 animal lives in the last decade, Happy Hen Sanctuary, based in San Luis Obispo, is one of the largest farm animal rescue sites on the West Coast. With both an on-site clinic and numerous large pastures, Happy Hen cares for over 200 chickens as well as cows, pigs, quails, and geese, just to name a few.
If you would like to make a difference, this sanctuary is currently in need of donations to help them expand their facilities and take in more neglected and abused animals
9. Goatlandia Farm Animal Sanctuary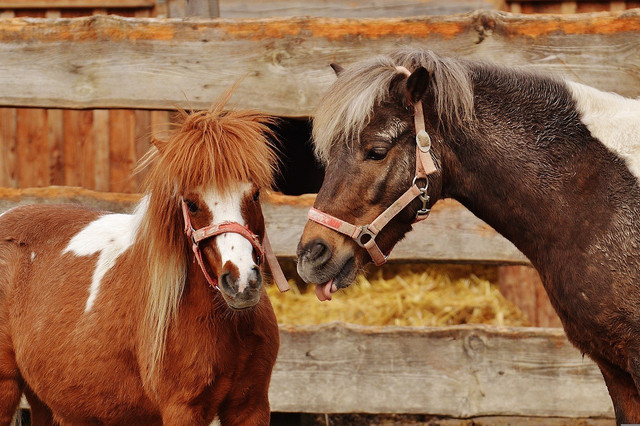 Located in Santa Rosa, California, Goatlandia Farm Animal Sanctuary is a rescue center that aims to both promote plant-based eating and a compassionate eco-friendly lifestyle, as well as educate others on the environmental impacts of animal agriculture.
Made up mostly of male goats rescued as babies from dairy farms, Goatlandia prides itself on promoting the welfare of and caring for injured, abandoned, and abused animals, including those donated to shelters or with special needs. As well as this, Goatlandia is always looking for volunteers and potential forever homes for their rescued goats, sheep, and birds.
10. Carolina Waterfowl Rescue and Sanctuary
Having admitted over 7000 animals in 2021 alone, Carolina Waterfowl Rescue and Sanctuary is a farm rescue center and licensed wildlife rehabilitation site based in Unity County, North Carolina. Operated almost entirely by volunteers, this rescue site is dedicated to caring for both injured and abused farm animals as well as injured native wildlife and has admitted over 152 different species of animals.
If you would like to support Carolina Waterfowl in increasing awareness of the values of our natural resources, as well as providing educational resources on how to care for injured animals, you can make a donation on their website or through Amazon Smile.
11. Peaceful Prairie Sanctuary
A safe haven for rescued farm animals, Peaceful Prairie Sanctuary is a farm rescue center located in Deer Trail, Colorado, that cares for animals such as pigs, cows, sheep, and chickens. Both active in the promotion of vegan living and educating others on the harm of factory farming and exploitative agriculture, Peaceful Prairie provides a sustainable and caring space for their rehabilitated animals to live in.
To support this sanctuary, you can sponsor one of their animals or donate to their fundraiser for a new tractor for the shelter.
12. Leilani Farm Sanctuary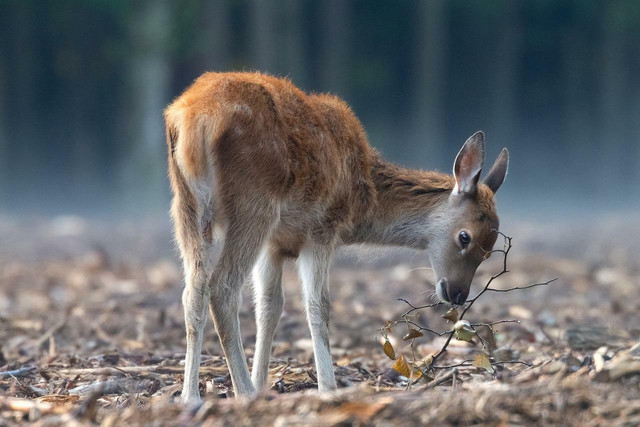 Located in Haiku, Maui, this Hawaiian-based farm rescue center is both a space for education on humane animal care as well as the rehabilitation of abused and neglected animals. Over eight acres large, Leilani Farm Sanctuary is a non-profit organization that cares for a range of different animals, from cats and dogs to donkeys and deer.
To support this farm rescue site in caring for its animals and providing the experience of animal companionship for vulnerable children, you can sponsor one of their animals or donate a needed item such as animal bedding, gardening tools, and animal feed.
Read more:
** Links to retailers marked with ** or
underlined orange
are partially partner links: If you buy here, you actively support Utopia.org, because we will receive a small part of the sales proceeds.
More info
.
Do you like this post?
Thank you very much for voting!
[contextly_main_module]