There are many different types of rubber plants available, and they all make great houseplants. Here are the different varieties and how to care for them.
Rubber plants, or ficus elastica, are a fantastic choice for indoor plants. They get their name from the milky, white, rubber-like sap that leaks from their leaves and stems when cut. This substance can actually irritate your skin, so take care when cutting or pruning. These indoor trees are easy to care for, making them great for beginners, and they look home in any room. Their leaves are waxy and shiny and don't need much TLC. Depending on your taste and the lighting available, there are a few different types of rubber plants to choose from.
There are a variety of ficus plants with leaves of different colors and sizes. Taking care of them is pretty simple as they don't require much light and quickly adapt to new environments.
We recommend that you use organic fertilizer for your plants. You can buy one or DIY some homemade plant food.
1. The Yellow Gem Rubber Tree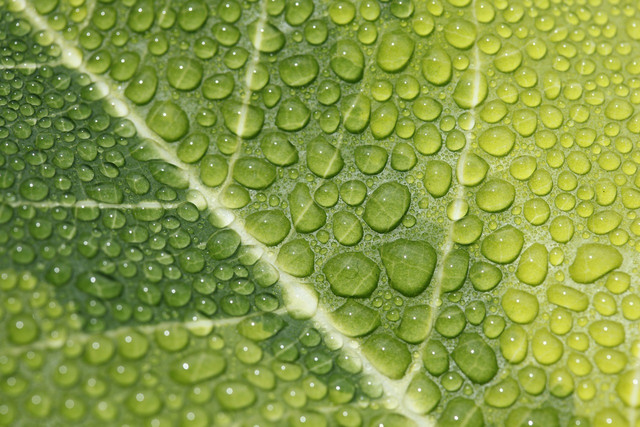 The yellow gem rubber tree has leaves with a gold-green edge and vibrant, leathery centers. These plants look great when you let them grow tall. The Yellow Gem thrives in bright, indirect light and should be kept out of direct sunlight.
Water it thoroughly and allow the top half of the soil to dry out before watering again. It can be fertilized every month during the spring and summer. Be careful, this one is toxic to pets.
2. Different Types of Rubber Plants: Ficus Robusta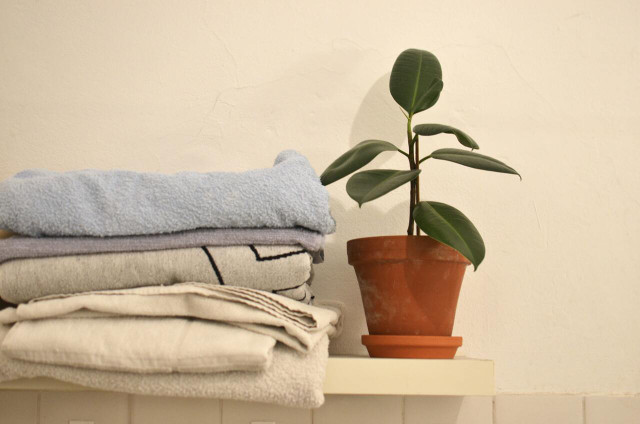 Ficus robusta has large green leaves and can grow up to six feet tall. It can survive in conditions with low humidity and enjoys bright, indirect light, but also does well in shadier conditions. It should be watered when the soil in the pot starts to dry out slightly on top. Keep the soil slightly moist when you stick your finger in it, but don't overwater.
The best temperature for this type of rubber plant is between 60°F to 75°F. Keep it away from drafts, fertilize it once or twice a week from March to September (growing season) and prune it in the spring. New shoots can be encouraged by removing the top growing tip. As with all ficus trees, avoid touching the sap. Its leaves may gather dust, so dust it when needed.
3. Taking Care of the Black Prince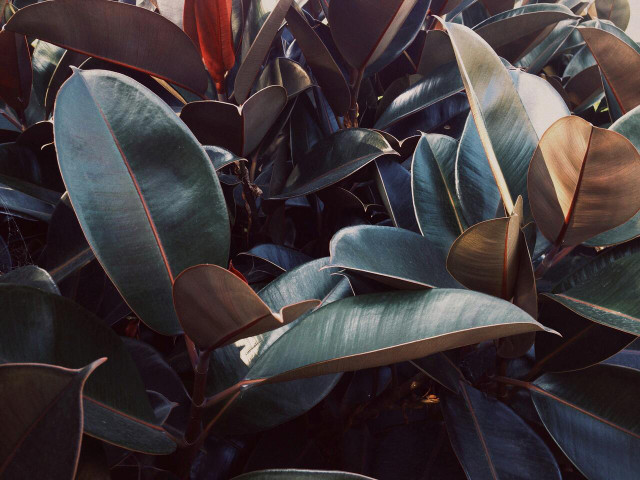 A little different in appearance from the first two types of rubber plants, the Black Prince's leaves are so dark they almost look black. Like the rubber trees listed above, it needs medium light — that is, bright but indirect light.
When watering it, pour the water directly into the soil. If the leaves remain wet for a long time, they may start to rot. Water sparingly and allow the soil to dry out between watering. Give it more water in spring and summer. Watch out for pests like mealybugs, which make white patches on the leaves, or a sticky substance that aphids may cause. Pests can kill most houseplants fast!
4. How to Take Care of Tricolor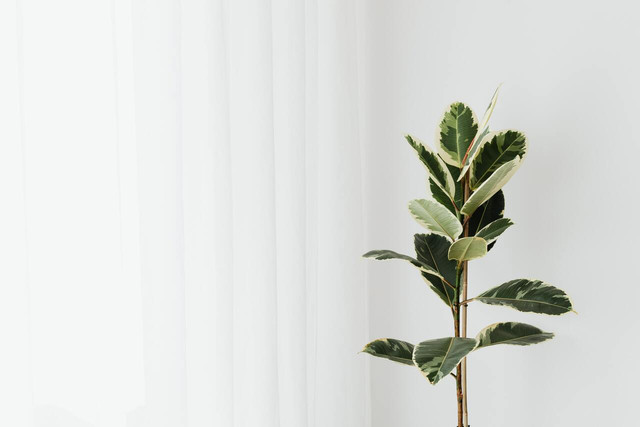 As its name suggests, tricolor leaves feature three colors — cream, green and pink. Because of their beautiful appearance, tricolor ficus trees make a great focal point in a room. During the growing season (March to September) the soil should be kept moist. Outside of these months, it should be allowed to dry out a little between waterings. It can also be fertilized occasionally during the growing season.
5. Different Types of Rubber Plants: Red Ruby
Another colorful option is the Red Ruby. Its large dark green leaves also feature red, white, and purple tones. The Red Ruby needs bright, indirect light and can be watered once a week. This allows the soil to dry out and breathe; in the winter watering can be reduced to once every two weeks. Ensure that you water the soil directly, rather than watering the leaves as this might stain them.
6. How Do I Take Care of Tineke?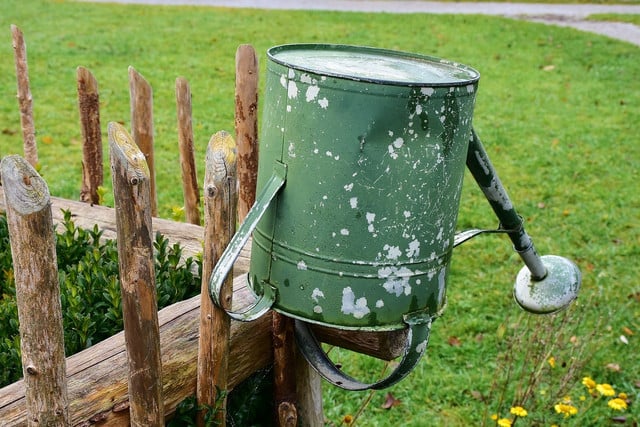 Tineke has lovely pink stems and light green and cream foliage. This rubber plant looks great in a small pot and positioned as a centerpiece. It thrives in bright, indirect light and can survive in lower lighting, but this affects the creamy color of the leaves. Tineke does well in temperatures of about 55°F and medium humidity.
Tineke can be watered weekly during the growing season (March to September) and less frequently in the winter. Remember that overwatering a rubber plant can cause the roots to rot and attract fungus gnats. In the summer it can be fertilized once a month using a half-strength liquidized fertilizer.
7. Different Types of Rubber Plants: Melany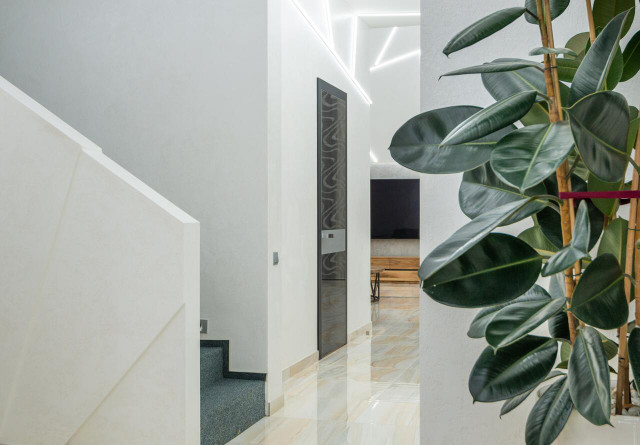 The Melany rubber plant has shiny dark green leaves with a maroon tinge. It can survive in poorer lighting conditions and reach heights of six feet or taller. Prune it to keep it at your desired height. Melany only needs moderate watering, just water again when the top two inches of the soil are dry.
8. How to Help Decora Thrive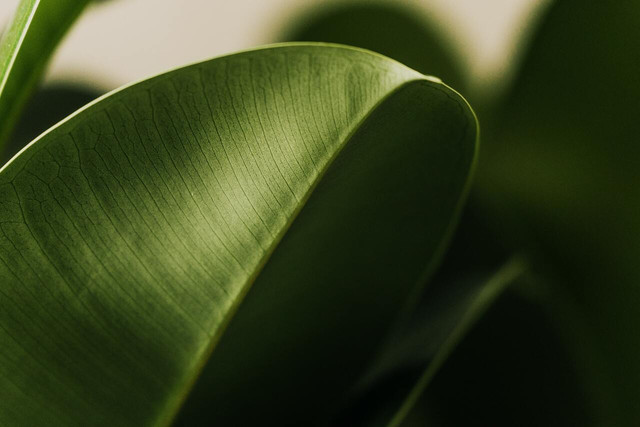 This type of rubber plant looks good in hanging baskets; it has thick, glossy, dark green leaves which can grow up to a foot long. Decora thrives in temperatures from 60°F to 75°F in bright conditions, but not direct sunlight. It can be watered when the soil becomes a little dry and there should be sufficient drainage holes at the bottom of the pot or basket to allow for drainage. Avoid overwatering and fertilize every two weeks during the summer with diluted liquid fertilizer.
The leaves of the decora can be wiped with tepid water to remove dust. In the summer, spray them with water when the temperature is very hot, to improve humidity.
9. Taking Care of Abidjan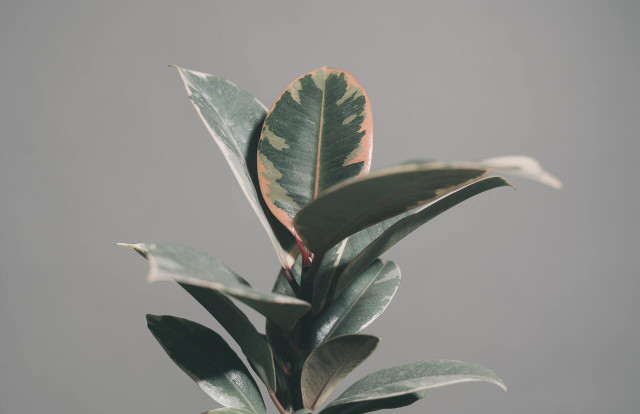 Abidjan is good at purifying and filtering indoor air, it has big, shiny leaves with a maroon tinge. It can reach heights of up to two meters or can be trimmed to a suitable height. It thrives in indirect light and can also grow in poor lighting. Similar to the other rubber plants, Abidjan can be watered when the soil is slightly dry, just water enough to keep it slightly moist.
The optimal temperature for this rubber tree is between 60°F and 75°F. Fertilize it with a diluted fertilizer once or twice a month during the growing season (March to September).
10. Different Types of Rubber Plants: Doescheri
The stem of the Doescheri is pink underneath, and the leaves have a blotchy color with cream-colored edges. It can reach heights over two meters but is easily pruned to reach the desired size for a houseplant. Doescheri does not need much watering and benefits from a monthly high-nitrogen fertilizer. It enjoys plenty of indirect sunlight.
11. How to Grow the Burgundy Rubber Plant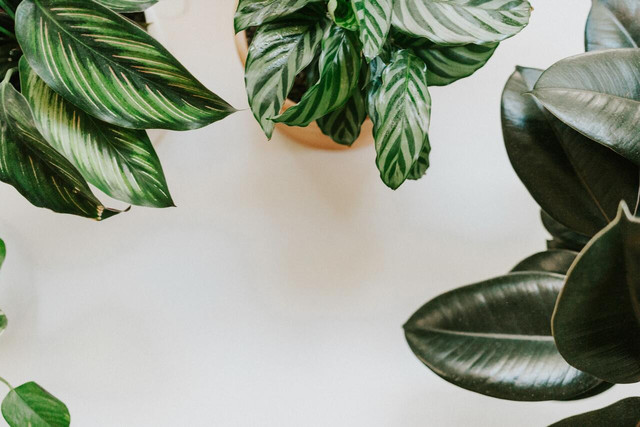 Another looker, the burgundy has red stalks and extremely dark red or burgundy-colored leaves. It thrives at between 65°F and 80°F in bright, indirect light. Burgundy can grow in darker conditions, but the foliage won't be as bright.
As with most of the other different types of rubber plants, Burgundy only needs watering when the top of the soil becomes dry. Water less frequently in the winter and don't splash the leaves as they may get stained.
Read more:
** Links to retailers marked with ** or
underlined orange
are partially partner links: If you buy here, you actively support Utopia.org, because we will receive a small part of the sales proceeds.
More info
.
Do you like this post?
Thank you very much for voting!
[contextly_main_module]