Camping is a fun way to enjoy the great outdoors, but there's no need to travel far — you can have an amazing camping experience in your own backyard. Read on to find out how.
There are many different reasons to try backyard camping. First, it will save you money, as you won't need to pay to stay in a hotel or to rent a pitch at a campsite — you will also save on travel expenses, because you won't need to drive or fly anywhere. Check out our other staycation ideas for a longer vacation at home.
Not only is backyard camping good for your wallet, it is also good for the environment. You will go on a staycation, this means taking a vacation at home whilst enjoying what your local area has to offer. And that means a huge reduction in your carbon footprint.
See below for some tips on how to have a fun, eco-friendly backyard camping experience.
1. Sleep Under the Stars
The main thing you need for backyard camping is a tent and sleeping bag. If you don't want to buy any camping gear, you can rent it. Prices start from $38 per night for a two-man tent, sleeping bags can also be rented. Alternatively, you could make your camping experience extra homely by using the duvet or blanket from your own bed.
On the other hand, you could make your own tent. All you need are two tarps, a heavy-duty rope, four stakes or large rocks, and two trees to construct your tent between. Tie the rope very tightly between the two trees and then hang one tarp over it, forming a triangle shape. Use the stakes or rocks to fix the other tarp to the floor under the first tarp. This kind of tent leaves you more exposed to the elements, so you may prefer to try it in the summer, on a dry night.
2. Make Your Own Campfire When Backyard Camping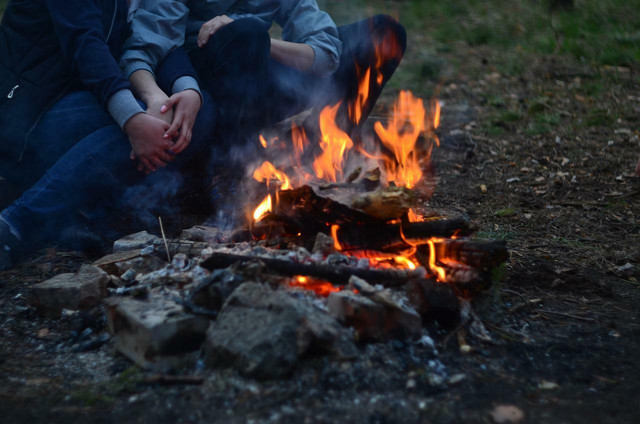 One of the best parts of camping is sitting around a campfire at night. There is something mesmerizing about staring into a burning campfire and feeling its warmth on your face. The campfire is almost as essential to camping as the tent. Your ability to have a campfire will depend on the size of your backyard and the proximity of your neighbors.
All you need are some bricks to make a fire pit and some dry wood. Make sure you follow safety procedures and know how to put out a fire safely. Next, why not try cooking on the campfire? Follow our campfire pizza recipe for something simple, vegan, and tasty.
3. Have a Barbecue
If cooking on a campfire is not possible for you, backyard camping is a great time to enjoy cooking outside on the barbecue. It is best to avoid single-use barbecues which cannot be recycled and create a lot of waste. Charcoal releases lots of carbon dioxide when it is burned, so it is not the most sustainable source of fuel for a barbecue, nor are LPG gas and propane, which are also types of fossil fuel.
The most eco-friendly types of barbecue are electric or solar grills, the latter uses renewable energy and therefore has no carbon emissions. However, these types of barbecues are expensive. If you do choose charcoal, it is better to choose lump charcoal, which is charcoal in its most natural form and doesn't have any chemicals added to it. You can also reuse charcoal for various things around the house.
4. Do Some Stargazing in Your Backyard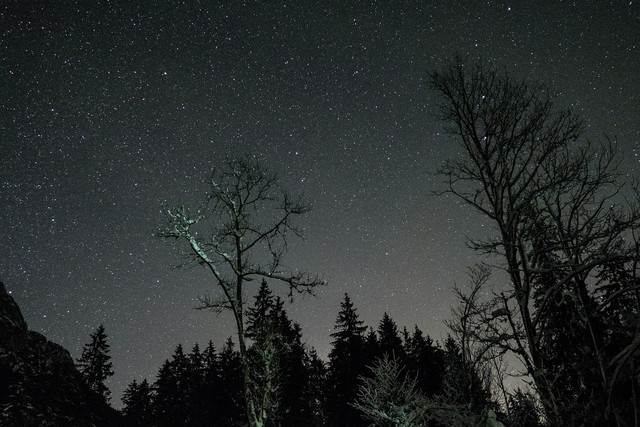 Use the time that you have in your backyard to do some stargazing at night. You don't need a telescope, just a clear night and a low level of light pollution. You can use an app to help you locate the North Star and some constellations like the Plough and Cassiopeia. If you have access to a pair of binoculars, have a look at the moon and you will be able to see its craters. If you're lucky, you may even see a shooting star.
5. Wake Up for the Dawn Chorus
One of the benefits of backyard camping is being close to nature. Make the most of this by waking up for sunrise, even if your backyard doesn't face the east, you can still enjoy this special part of the day. Listen to the "dawn chorus", when the birds wake up and start singing. Spring is a particularly good time for this. The first birds start to sing around an hour before sunrise — a great backyard camping alarm clock!
6. Go on a Wildlife Safari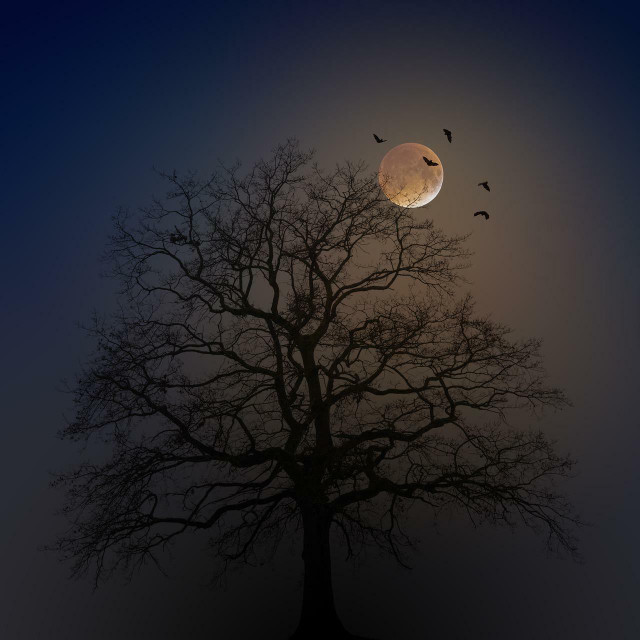 Use the time outside to notice the wildlife in your backyard. Start small, with the bees and butterflies — notice what plants they're attracted to, they are the pollinators of your backyard. Next, take the time to be silent and listen to the birds — you could even download an app to identify individual species, or make some homemade suet bird food and put it on your bird table or press it into a pine cone and hang it from a tree and count how many different birds come to it. By the way, bread is bad for birds and there are better options on what to feed them.
If you have a pond or water feature in your backyard you may be able to notice dragonflies hovering above it, or see some frogs or frogspawn, depending on the time of year.
Finally, see if you can spot any mammals in your backyard. Whether you live in the suburbs or the country, you may be able to spot grey squirrels, red foxes, rabbits, or even deer. At dusk, have a look for bats coming out of the eves of buildings or holes in tree bark — this is a good time to see them as they fly around catching insects to eat.
7. Tell a Story or Sing Together
Away from modern-day distractions like the internet or devices, storytelling is a fun backyard camping activity. Whether you choose to share some anecdotes about your life or tell a traditional story from your culture, storytelling is an activity that brings people together across generations. Or, if you like to feel spooked you could also tell ghost stories while sitting together around the campfire in the evening.
Similarly, singing is another enjoyable activity to take part in while away from your usual routine. Just make sure that you are not disturbing neighbors. If someone in your group can play the guitar, it can provide the background to the songs, but don't worry if nobody in the group can — you can still sing without it. Kids' nursery rhymes are great songs to start with, alongside any of your favorites.
8. Do a Scavenger Hunt
Go on a scavenger hunt around the backyard. Prepare a list of natural things to find in the backyard, such as a brown leaf, a weed, a smooth rock, a cloud, a feather, a seed, three sticks, or a blade of grass. Each person has to check the items off their list, and the first to collect them all wins.
9. Use Natural Mosquito Repellents for Backyard Camping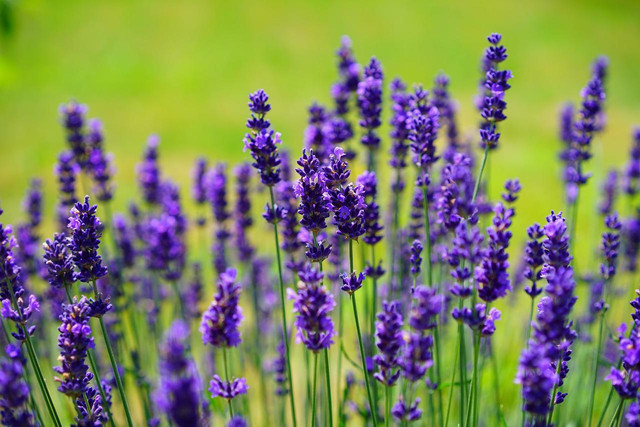 Unfortunately, there is a downside to backyard camping — mosquitoes. But don't let them put you off. You can make your own natural mosquito repellent which smells great and will keep the blood-suckers at bay. You'll need to use your herb garden for this: Take some sprigs of mint, sage, and lavender and cut them to about 6 inches long. Gather them in mixed bunches and wrap some string around the bunch, tying at half-inch intervals as you move down the bunch. Now, put the bunches on the edge of the campfire — the smell as they burn will deter the mosquitoes. You can also use several essential oils as natural mosquito repellents, or maybe you have some plants that naturally repel mosquitoes in your garden?
10. Afternoon Tea Party Picnic
Have a picnic in the backyard by laying a blanket out on the grass and setting up afternoon tea on it. While it's still light, maybe enjoy one of our books about nature by BIPOC authors that can really open up new perspectives on our natural environment. You could prepare some sandwiches cut into triangles, some homemade cakes and tea with a teapot or juice to drink. You could even use your best China or plates to make your afternoon tea extra special; or if you already have a picnic hamper, even better!
11. Create Environmental Art With Materials from Backyard Camping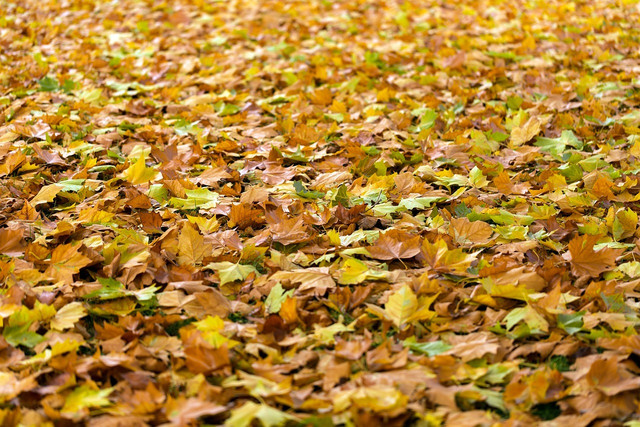 You can use some fallen leaves, rocks or dried grass to make an outdoor collage. Or grab some recycled paper from the house and use some twigs as paintbrushes and earth mixed with water as your paint — see how many different colors of dirt you have in your backyard. If you have large trees in your garden, you could even paint on the bark with the earth and see how the different textures affect your art.
Read more: 
** Links to retailers marked with ** or
underlined orange
are partially partner links: If you buy here, you actively support Utopia.org, because we will receive a small part of the sales proceeds.
More info
.
Do you like this post?
Thank you very much for voting!