Learning how to store firewood correctly reduces energy costs and avoids unnecessary waste. Here are the most common mistakes with firewood storage.
If firewood is stored correctly, there is no reason why you shouldn't be able to preserve your supply almost indefinitely. Whether using firewood to heat your home or firing it up for outdoor gatherings, you will need a steady supply of dry, good-quality wood. Do you know how to store firewood correctly and have it ready at all times? We'll tell you everything you need to know.
Instead of picking up bundles of firewood every time you want to light a fire, it makes much more sense to purchase it in bulk and have firewood storage nearby whenever the occasion for a fire arises. Better yet, if you are lucky enough to live in a rural area, you can probably source your wood legally and safely from the wilderness for free.
It is important that all that hard work gathering and chopping isn't undone by poor firewood storage practice. Keep reading to learn how to store firewood and which common mistakes to avoid.
Firewood Storage Mistake #1: Stacking It Against Your House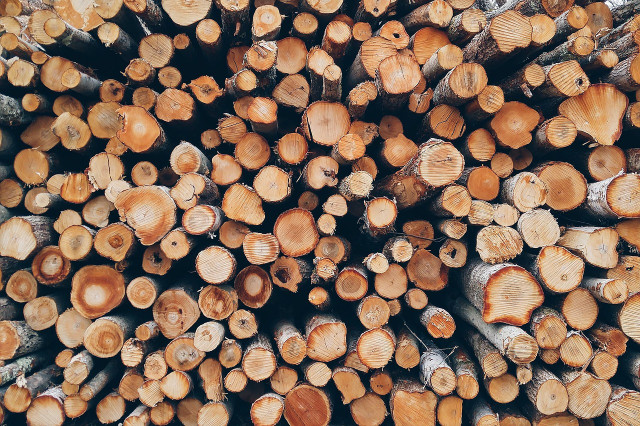 Although it might seem convenient, stacking firewood directly against your house should be avoided if possible. The biggest issue is that it's a major fire hazard. Yes, the eaves may offer shelter from the rain or snow, but the potential negatives outweigh the slim benefits.
Firewood stacks provide a tantalizing refuge for all sorts of wildlife, including snakes and vermin as well as spiders, insects and — worst of all — termites. Termites can migrate into your home and cause a lot of damage. It doesn't seem worth it for convenient firewood storage!
You should also consider mildew and rot. Storing firewood against your house can cause moisture buildup and damage your outer walls. At the very least, they can create unsightly marks and expensive repairs.
Mistake #2: How to Store Firewood? Don't Keep It Inside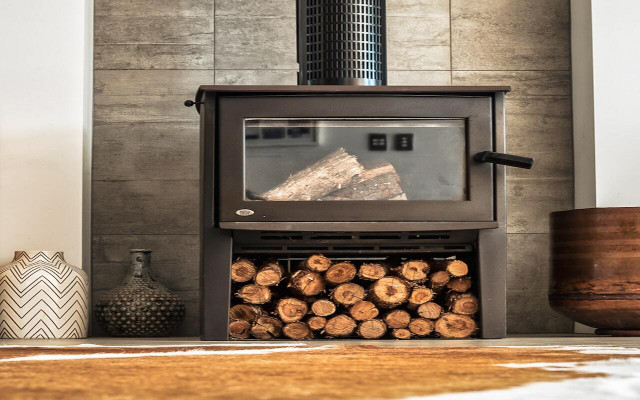 Whether you bought your firewood from a professional supplier or sourced it directly from nature, wood from fir trees can bring termites, ants, spiders and other creepy crawlies you don't want in your home. Rodents are also known to take up residence between logs. So do your best to avoid firewood storage in the house.
Tip: If you have to keep it inside, find a heavy-duty trunk that seals well and still allows airflow between logs. A better choice is to keep it in an outdoor shed or garage not attached to the house.
Firewood Storage Mistake #3: Stacking It Directly On the Ground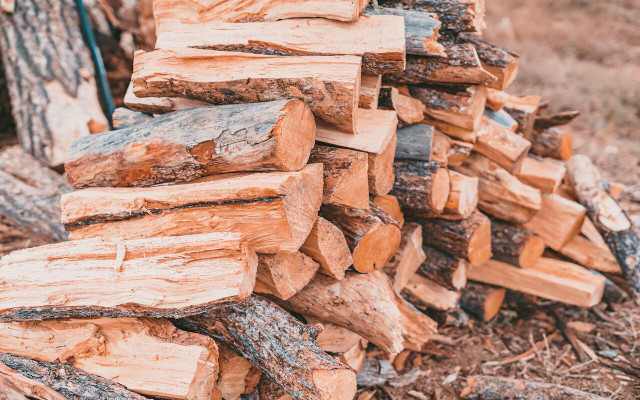 If you stack firewood directly on the ground, you deprive it of proper air circulation. That's a problem, as it increases moisture build-up to the point where your wood will not stay dry or burn well. Not only that, storing firewood on the ground increases the chance of mold, rot and bacterial growth. These issues cause wood logs to decay sooner than necessary.
Tip: Stack your firewood on a rack at least three inches above the ground to ensure good circulation. Attending to your firewood stack year-round is key, particularly in the warmer months when grass and weeds can quickly take root in your wood pile.
Mistake #4: Storing Firewood as Tightly as Possible
The moisture from firewood logs is released through the cut ends. So, you should always stack firewood with the cut ends exposed. There are many ways to stack firewood, but the general rule is always the same: don't stack it too tightly. It prevents the wood from drying evenly and staying dry.
It is tempting to try to save space by stacking logs very tightly, but remember: the more air circulation, the better. Also, loosely stacked firewood is easier to pick up and transport — you don't risk pulling down the whole tightly packed pile in the process.
Mistake #5: How to Store Firewood? Don't Cover It!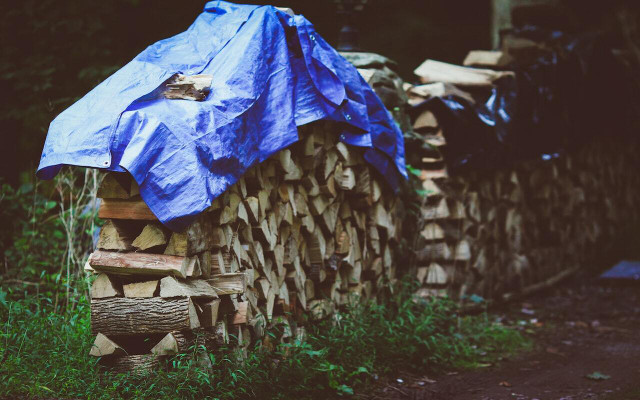 For the reasons explained above, covering green wood you intend to dry out is one of the most common errors people make with firewood storage. You need the green wood to dry, obviously, but a big tarp or plastic sheet will not aid this process. You should only resort to covering green wood (or seasoned wood for that matter) in the event of rain and the absence of shelter. However, you should remove the covering as soon as weather improves to ensure good airflow, which will help the wood dry.
Read more:
** Links to retailers marked with ** or
underlined orange
are partially partner links: If you buy here, you actively support Utopia.org, because we will receive a small part of the sales proceeds.
More info
.
Do you like this post?
Thank you very much for voting!