Yes! Milk cartons are recyclable. Follow this guide to learn exactly how to recycle milk cartons to help reduce waste in landfills, and help recycling facilities do their jobs.

Are milk cartons recyclable? Yes, but not all milk cartons were created equal. There are two different types of milk cartons: gable-top and aseptic.
Gable-top cartons are found in the refrigerated section of the supermarket and are used for milk, cream, and juices. They consist of 80 percent paper and 20 percent plastic.
Aseptic cartons, also known as 'shelf-stable' cartons, can be found on the shelves of the supermarket and are also used for things like juice, soup, gravy, broth, and wine. Shelf-stable cartons are made with a mixture of different materials, with about 74 percent paper, 22 percent plastic, and 4 percent aluminum.
How to Recycle Milk Cartons
The good news is that both kinds of cartons can be recycled. Here is how:
1. Empty out your cartons first. This prevents bad odors from developing, which is not only better for you in your own home but also improves the working conditions for employees at recycling facilities. Don't flatten them. This makes the sorter's job easier, as they can identify exactly what each item is. You should also screw the cap back on, as that lowers the chance of it getting separated on the way and turning into litter.
2. Place the empty milk cartons in the recycling bin, along with cans, paper, plastic, and bottles. Don't forget to separate accordingly!
3. Take them to the curb on pick up day or bring them to your local recycling center.
Don't forget! It is important to check with your local recycling and waste facilities on their preferred guidelines for recycling milk cartons. Check the Carton Council for the regulations in your local area.
Have you ever heard of A2 milk? Check out whether the touted benefits are real in our guide.
What If Your City Doesn't Recycle Cartons?
Only over half of households across the US have access to carton recycling. If curbside of drop-off options aren't to residents where you live, you still have a few options to get your used cartons to a recycling facility.
Mail your cartons: Just as described above, make sure they are empty and put the lid on. When mailing, however, you should flatten the cartons to save space. The Carton Council has four facilities across the US, find the addresses on their website.
Get active in order to bring carton recycling to your community. The Carton Council offers a petition for nationwide carton recycling that you could sign. Additionally, you can reach out to local politicians or community leaders and convince them that carton recycling is important.
Why Is Recycling Milk Cartons Important?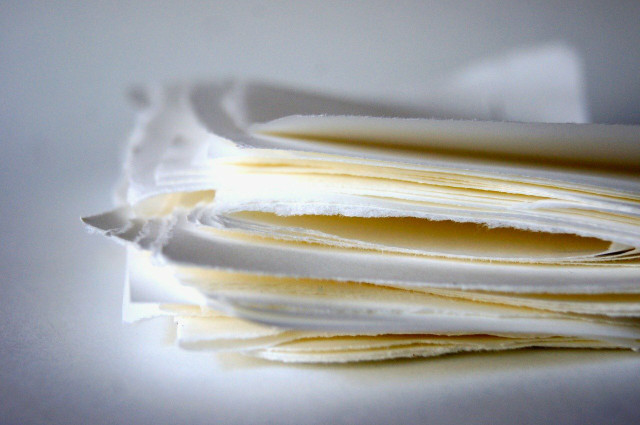 By recycling your milk cartons, you are giving them another life! Once the cartons have been sorted at the recycling centers, they are shipped off to be reused and repurposed.
The cartons are sent to paper mills, where they are broken down by a hyrdapulper (essentially a massive blender) into their separate components: paper, plastic, and aluminum. The paper is used to make cardboard, paper towels, and tissues. The plastic and aluminum can be reused for making things like construction boards and ceiling tiles.
You can also make a difference by buying only certain types of milk cartons. Some companies are taking important steps in their production process to facilitate recycling. Some manufacturers have joined the Carton Council recycling project to improve carton recycling across the US. Look out for Tetra Pak, Evergreen Packaging, SIG Combibloc, or Elopak next time you are in the supermarket.
Read on: Are Paper Towels Recyclable? What You Need to Know
The Bleak Reality of Recycling Milk Cartons
While about 6 out of 10 residents in the US can send their used cartons on the way to recycling, not all of that packaging is going to actually be recycled — according to Fast Company, it's actually just 16 percent. And what happens to the materials, according to many experts, should be called downcycling, rather than recycling: Milk cartons cannot be recycled into new cartons, but are made into something else that usually cannot be recycled once more. This also means that all milk cartons must be produced from virgin materials.
If the materials can be separated, the paper can be reused as described above. It's important to know that while paper is recyclable, its quality degrades each time. Learn more about it: How Paper Is Recycled: The Process, Explained. The plastic and aluminum are not usually separated, but rather make up a new material called polyaluminum, which isn't very versatile. It is most commonly repurposed for construction materials, like cement. This is also downcycling, as neither of the materials can be recycled into new plastic or aluminum products.
If the materials cannot be separated, the milk carton might end up on the landfill or be burnt.
In this case, like many others, consuming less means consuming better. Try and reduce the packaging you consume, for example by buying liquids in returnable glass bottles and making use of Deposit Return Schemes in your area. Returnable glass bottles can be cleaned and refilled by specialized companies, or recycled into new glass bottles. Glass is theoretically 100 percent recyclable without loss of quality — but this also depends heavily on the facilities available for recycling.
How to Reuse and Repurpose Used Milk Cartons Yourself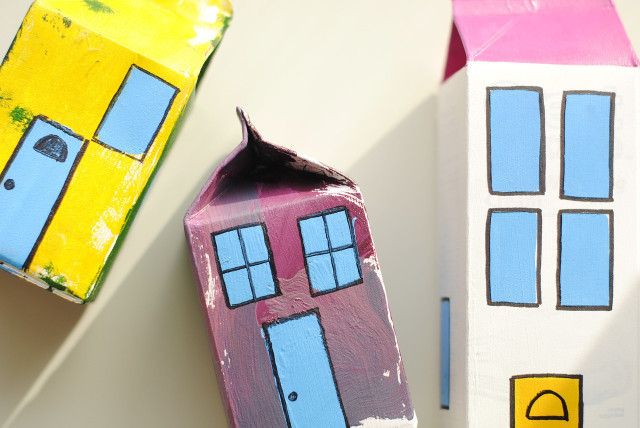 However, there is a way that you can make absolutely sure that a used milk carton is being recycled: Do it yourself! Here are some ideas for you to try at home whether on your own, with your kids, or with friends:
Planters: Because cartons are already water-resistant, they make really good planters. Simply clean them out thoroughly, and cut them to whatever size and shape you like.
Food containers: Store your pantry essentials in hand-crafted, repurposed milk cartons. Wash with soap and leave to dry completely. You can recycle your old milk cartons by using them to store things like seeds, nuts, and rice. Because of their caps, they make pouring these foods out so much easier.
Stationary Holder: Spruce up your desk space with a stationary holder made with an old milk carton. You can use paint, paper, or stickers to make it look more decorative.
Toy Boats: Instead of buying plastic toys for your kids, do a fun arts and crafts project together by building toy boats out of your empty milk containers.
Bird-Feeder: Who doesn't like watching different kinds of birds in their backyards? A recycled milk carton is the perfect shape for a DIY bird feeder.
Read more:
** Links to retailers marked with ** or
underlined orange
are partially partner links: If you buy here, you actively support Utopia.org, because we will receive a small part of the sales proceeds.
More info
.
Do you like this post?
Thank you very much for voting!