Endangered trees are increasing in numbers across the globe, and their importance in maintaining a balanced ecosystem is being threatened every day. Learn which endangered trees exist and how you can help save them.

Trees play an integral role in sustaining all life on earth. Not only do they give us oxygen, they also store carbon, stabilize soil, and provide a habitat for wildlife. There are an estimated 60,000 tree species on the planet, but many of them are at risk. 
Endangered trees are species of trees that are under threat from being totally wiped out if they are not protected or regrown. Conservation efforts to help save the planet's trees are more urgent than ever, with the IUCN Red List declaring that there are more than 7,400 trees listed as globally threatened. The endangerment of trees is caused by factors such as logging, pollution, pests and diseases, invasive species, or population isolation. So let's take a look at some endangered trees and what you can do to help. 
1. Florida Yew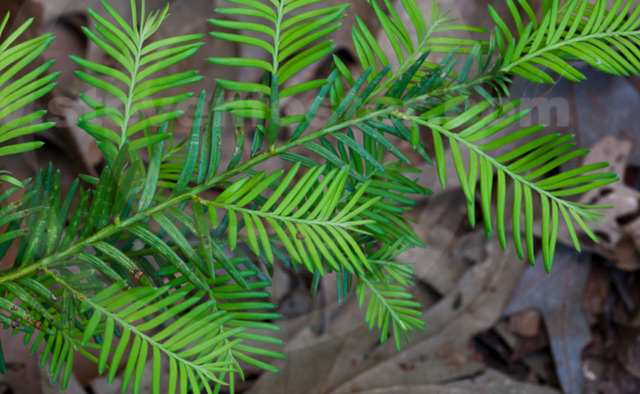 The Florida yew is one of the most endangered trees in the US, and one of the rarest. Grown along the Apalachicola River, this tree only exists in a very small area in America. Expanding deer populations and deterioration in habitat conditions, as well as poor conservation and regeneration efforts, have resulted in the risk of total extinction for the Florida yew.
2. Maple-Leaf Oak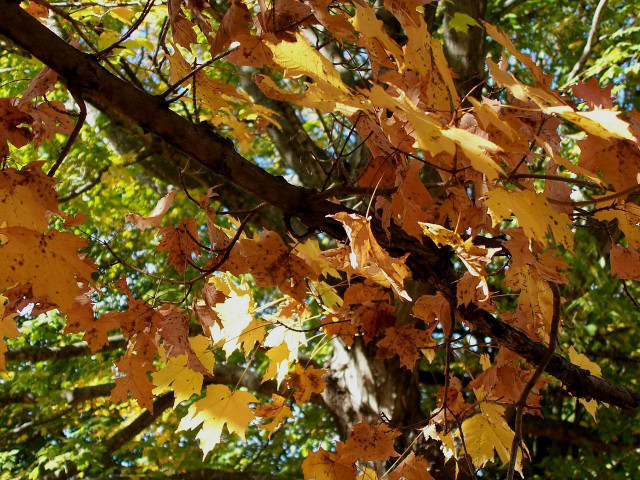 This beautiful species of tree only grows in Arkansas and southeast Oklahoma, in the rocky and steep forests of the Ouachita Mountains. According to the ICUN, there are now fewer than 600 specimen of Maple-Leaf Oak left. This is mainly due to habitat degradation through agricultural practices, and commercial expansion. 
3. North American Ash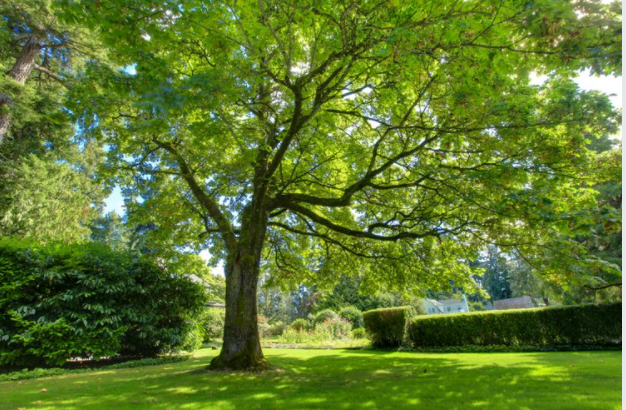 As the name suggests, this tree is only found in North America. Its numbers are dwindling because of the invasion of the 'emerald ash borer', an insect that is not native to North America and that infests ash trees. These insects are extremely fatal to North American Ash trees, and are the direct cause of thousands of deaths of these trees.
4. California Redwoods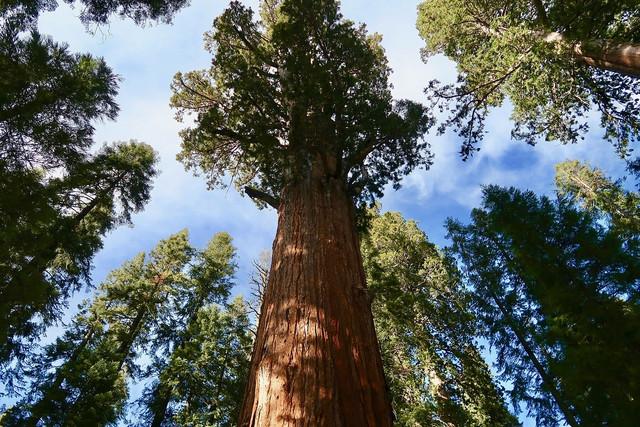 These famous trees bring tourists to Redwood National Park every year. But this might not be the case for too much longer, as the population of Redwoods continues to decrease in California. These impressive trees were logged for years, to the point that their existence is being severely threatened. On top of that, there are few regeneration efforts underway to conserve these trees, and many are dying from natural, over-mature deaths.
5. Hawaiʻi Alectryon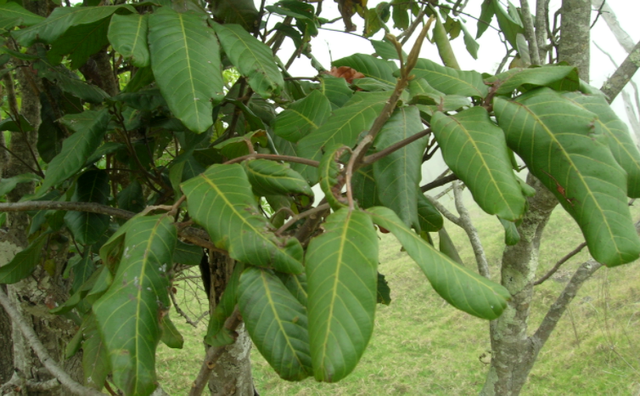 These trees native to Hawaii risk total extinction. Their growth in Hawaii is increasingly threatened by invasive species and insects, such as rats, grazing cattle, and seed-boring insects that feed on the trees' seeds. In addition, forest fires are becoming more common in Hawaii, and this new phenomena is destroying these trees. 
6. Fraser Fir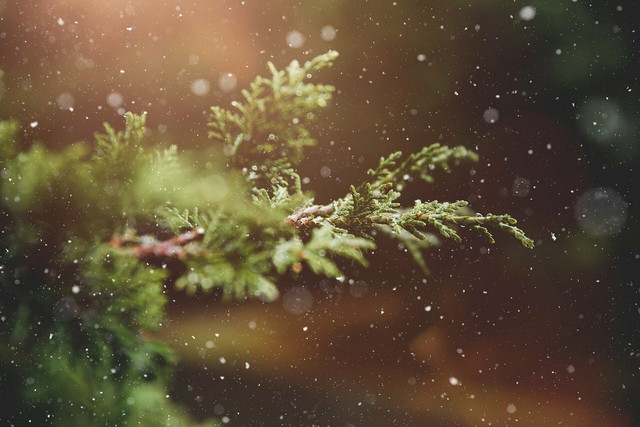 This endangered tree species is best known as the humble Christmas tree. Every year people enjoy the beauty and scent this joyful tree brings to their homes, but the sad truth is that Christmas trees are endangered. Despite what you may think, Fraser firs are not endangered due to the millions cut down during the festive season each year. In fact, Christmas trees are being killed by the balsam woolly Adelgid pest that is infecting these beloved, jolly trees. 
7. Florida Torreya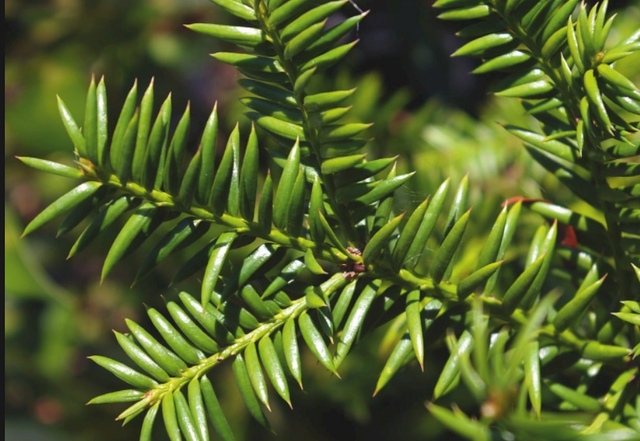 This massive tree found along the Apalachicola River in northern Florida is declining at a rate of 98 percent, according to the IUCN. The main culprit for this tree's decline is the Fusarium torreyae; a deadly fungal disease that kills the tree all the way down to its roots. There are fewer than 600 trees remaining in the area, and risk disappearing all together in a number of years. 
8. Pennantia Baylisiana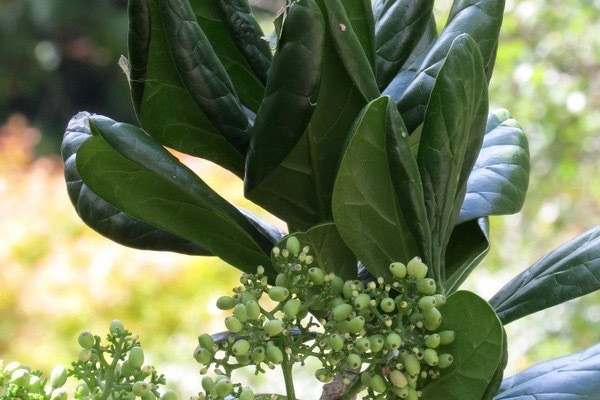 If you haven't heard of this tree, it may be because it is the world's rarest tree. There is just one known specimen of Pennantia Baylisiana, and it can be found on the Three Kings Islands in New Zealand. In 1889, only four trees were planted on the island, but goats ate the species out of existence, apart from one. The only tree to survive was luckily located out of reach of the goats and it still standing there today. Safe to say, this tree is not only the rarest in the world, but also the most endangered.
9. Bois Dentelle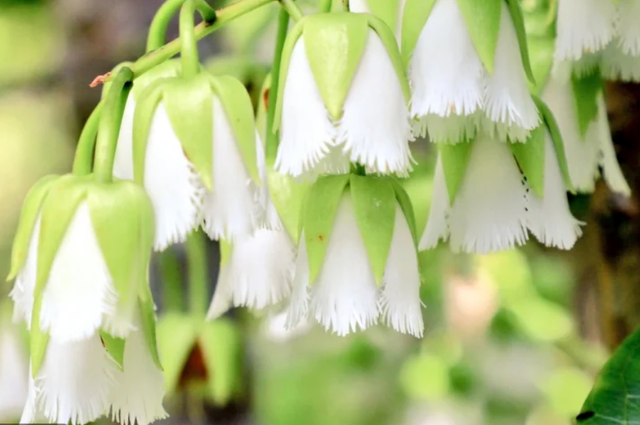 Second to the Pennantia Baylisiana, there are only two known Bois Dentelle in the world. Found in the cloud forest of Mauritius, these trees are having to compete with commercially grown Guava trees for their survival — which is a battle they seem to be losing. The extinction of this endangered tree species would be a huge loss for the biodiversity of the island. 
10. Monkey Puzzle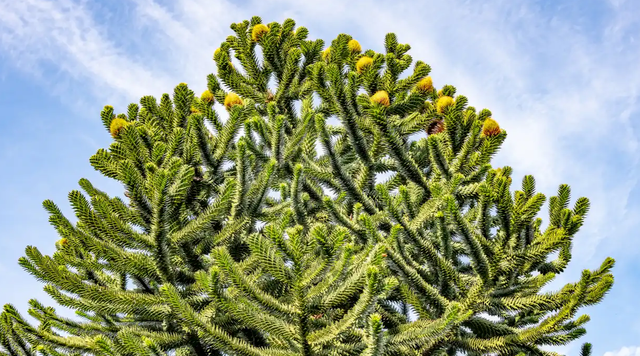 The Monkey Puzzle tree is Chile's national tree, but it's not only loved by Chileans. This tree produces very high quality timber, making it especially attractive to loggers. Excessive logging, coupled with forest fires, are severely endangering this national tree, which is on the brink of extinction. 
How to Help Endangered Trees
If you are a tree-lover and want to help save and conserve these vital species, then you can always do your part to conserve and protect our precious tree populations. Here's how:
Educate yourself and others. Learning about endangered species and how vital they are to ecosystems is the first step to understanding why protecting the planet's trees is so essential. 
Change your consumption habits. One major cause of tree extinction around the world is deforestation, most notably for meat and dairy farming, and palm oil plantations. By reducing your consumption of meat and dairy products, and avoiding products that have palm oil in them, you are reducing the need for more forests to be cut down, potentially killing thousands of tree populations. 
Be a mindful tourist. Exploring the world's beautiful wildlife is of course recommended! But make sure to be respectful and aware when venturing further afield into nature. Visit wildlife sanctuaries, where you will be helping to support preservation efforts, and always avoid buying souvenirs made from rare wood. You can also support the forests and communities living and working there by buying and eating locally, ensuring your money is going towards protecting the forest, not away from it. 
Get involved. Volunteer at a nature center or wildlife sanctuary to lend a caring hand in important conservation efforts. 
Never litter. Littering is a sure-fire way to threaten sensitive habitats, where endangered species may be growing. 
Use your voice. Call your congressional representative or email your local newspaper encouraging them to support and share important stories about trees that may be endangered in your area and help spread the word. 
Read more:
** Links to retailers marked with ** or
underlined orange
are partially partner links: If you buy here, you actively support Utopia.org, because we will receive a small part of the sales proceeds.
More info
.
Do you like this post?
Thank you very much for voting!