Discover 8 reputable environmental organizations and non-profits making a real impact in the fight against climate change and environmental degradation.
As our planet faces increasing threats from climate change, pollution and habitat destruction, it's more important than ever to support organizations that work tirelessly to protect the environment. Non-governmental organizations (NGOs) and non-profits play a crucial role in advocating for policy change, promoting sustainable practices and preserving natural resources.
However, with so many environmental organizations out there, it can be overwhelming to know which ones to support. That's why we've put together a list of eight NGOs and top environmental non-profits that are making a real impact in the fight against environmental degradation. From protecting endangered species to promoting clean energy, these organizations are worth supporting if you want to make a difference for our planet.
Sierra Club Foundation: A Grassroots Environmental Organization
For over a century, the Sierra Club Foundation has been a leading voice in environmental advocacy. What started as a conservation effort for California's Sierra Mountains has grown into a powerhouse organization that tackles some of the most pressing issues facing our planet today. From fighting climate change and promoting clean energy to protecting vital land, resources and endangered species, this non-profit truly does it all. They tackle climate and energy issues, protect land, resources and animals, and deal with social and justice issues.
Sierra Club Foundation touts itself as one of the most influential grassroots environmental organizations in the US and has established more than 430 parks and monuments since its creation. Join over 3.8 million members and explore the various ways to support them.
Charity Navigator Score: 95.87/100
Greenpeace: One of the Best-Known Environmental NGOs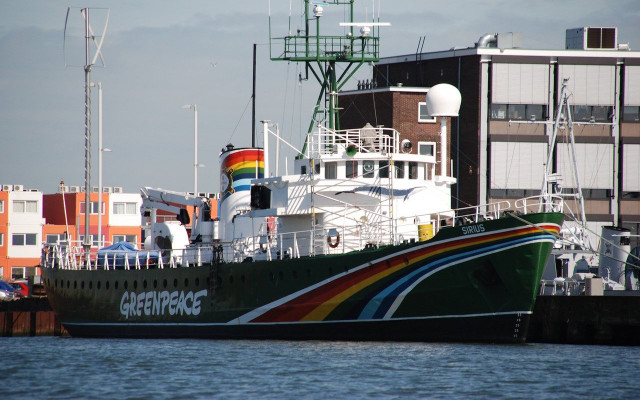 Founded in Vancouver in 1971, Greenpeace has a long history of using innovative, non-violent action to protect our planet. What started as a way to protest US nuclear testing off the coast of Alaska has grown into a global force for environmental protection. With 250,000 members in the US alone and a staggering 2.8 million members worldwide, Greenpeace has gained significant influence in the fight against climate change and other critical issues.
Some of its most popular campaigns include taking on corporations like Lego for partnering with Shell and Mattel for partnering with Asia Paper and Pulp, demonstrating its commitment to holding companies accountable for their environmental impact. But the mission doesn't stop there – Greenpeace is also working to promote different types of renewable energy, protect our oceans and preserve vital ecosystems around the world.
Charity Navigator Score: 89.16/100
National Resources Defense Council: Arctic Rescuers
For over 50 years, the National Resources Defense Council (NRDC) has been at the forefront of the fight for a healthier planet. Founded in 1970 by a group of law students and attorneys, this environmental non-profit is dedicated to protecting and preserving the natural elements and systems of the Earth. Its mission is simple: to ensure that the planet we hand down to future generations is able to sustain them just as it has sustained us.
In 2016, the NRDC successfully blocked oil and gas drilling in the Arctic and Atlantic Oceans. Help this environmental organization protect the planet by signing its petitions or donating directly.
Charity Navigator Score: 93.34/100
Earthjustice: Legal Support for Environmental Organizations
Earthjustice is an environmental non-profit that uses the power of law to protect people and the planet. Its areas of focus include the wild (both land and life), healthy communities and clean energy.
When you donate to Earthjustice, 79 percent of every dollar goes directly to fund program work. They take on court cases and give many smaller non-profits a voice to get the legal assistance they need. Whether you choose to donate your time or your money, you will be doing the Earth justice with this environmental organization.
Charity Navigator Score: 96.12/100
National Geographic Society: Fund Conservation, Research and Journalism
For over a century, the National Geographic Society has been a trailblazer in the world of environmental conservation. This non-profit ecological organization is dedicated to preserving the natural wonders that make our planet so unique, from towering forests to vast oceans. To achieve its mission, National Geographic supports scientific research and uses innovative technology and brilliant storytelling to raise awareness about the importance of conservation.
Your donations to this environmental organization keep conservationists in the field, photographers and videographers capturing and promoting our wilderness, and scientists researching and discovering.
Charity Navigator Score: 100/100
350.Org: An Ecological Organization Fighting Fossil Fuels
This environmental group was founded in 2008 with the goal of ending the use of fossil fuels and transitioning to renewable energy. The name comes from 350 parts per million, which is the safe concentration of carbon dioxide in the atmosphere. They believe that bringing together people of all backgrounds plays an integral role in the climate crisis.
Support 350.org via direct donations, fundraising campaigns, stock donations or cryptocurrency donations.
Charity Navigator Score: 94.99/100
Friends of the Earth: The Environmental Organization That Fought the Atlantic Coast Pipeline
Friends of the Earth is an environmental non-profit organization that has been fighting tirelessly for a healthier and more just world since 1969. With a focus on critical issues such as climate and energy, food and agriculture, and forest and ocean conservation, this group is at the forefront of the fight to protect our planet. Their work has been critical in the cancellation of many ecologically damaging projects, including the Atlantic Coast Pipeline.
Ways to support Friends of the Earth include becoming a member, monetary donations and signing petitions.
Charity Navigator Score: 90.57/100
Waterkeeper Alliance: Protecting Waterways and Fighting Pollution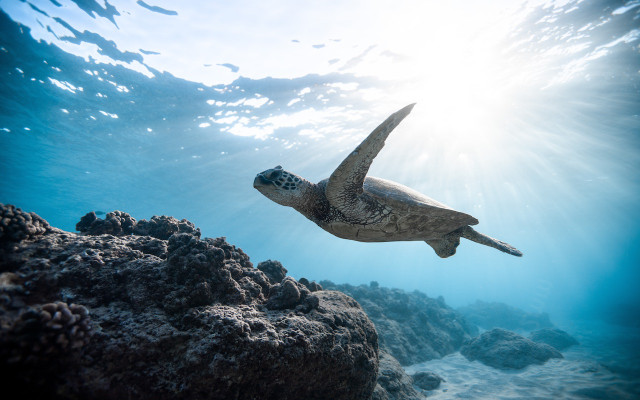 The Waterkeeper Alliance is a non-profit organization dedicated to protecting the world's waterways. With a focus on clean water, this organization has established Waterkeeper groups across the globe to hold water polluters accountable for their actions. To date, they've successfully protected over 2.77 million square miles of waterways worldwide, ensuring that our rivers, lakes, and oceans remain healthy.
Its three main campaigns are for strong environmental regulations, ending the reliance on fossil fuels and combating the pollution caused by industrial meat production (or factory farming). You can choose to donate, volunteer or become a Waterkeeper. If you're passionate about clean water and want to support an environmental group that is making a real difference in this critical issue, the Waterkeeper Alliance is an excellent choice.
Charity Navigator Score: 91.82/100
** Links to retailers marked with ** or
underlined orange
are partially partner links: If you buy here, you actively support Utopia.org, because we will receive a small part of the sales proceeds.
More info
.
Do you like this post?
Thank you very much for voting!