Do you know the worst fish to eat and why you should avoid them? Fish can be nutritious, but certain species pose significant health risks. Here are 6 fish you should never eat.
For meat-eaters (including flexitarians and pescatarians), fish can be considered rich in healthy nutrients like protein, vitamins and minerals. However, some fish have such high mercury levels that they're unsafe for human consumption. As such, many of our candidates for the worst fish to eat contain high amounts of mercury.
Mercury is found naturally in the environment but can also be discharged into the atmosphere through industrial processes. Methylmercury, formed when elemental mercury reacts with other compounds in the environment, is a particularly toxic form of mercury frequently absorbed by fish and other marine organisms.
Since predatory fish like the ones we discuss below are at the top of the food chain, their flesh typically contains high amounts of mercury. Pregnant women and young children are particularly susceptible to mercury's neurotoxic effects.
Polychlorinated biphenyls (PCBs) and dioxins, industrial pollutants that can accumulate in the food chain, may also be present in fish flesh. Developmental delays in toddlers and cancer in some adults are only two of the health issues linked to a lifetime of eating polluted seafood.
Environmental Concerns About the Worst Fish to Eat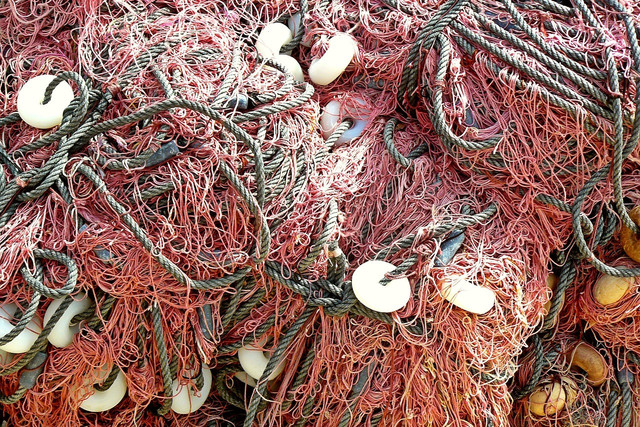 When you're deciding whether to eat fish, consider the toll that fishing has taken on marine ecosystems. When fish are removed from the water faster than they can reproduce, it is referred to as overfishing. The affected species and those relying on them for food are not the only ones that feel the effects of this problematic practice.
Overfishing and rising greenhouse gas emissions, which contribute to raising ocean temperatures and induce dietary shifts in marine animals, can increase mercury deposition in fish. These climate changes and their effects are causing fish metabolisms to adapt to survive — not just to grow. That means they accumulate more methylmercury in their systems, elevating toxicity levels further.
So without further ado, here are the six fish you should never eat.
#1 Worst Fish to Ear: Shark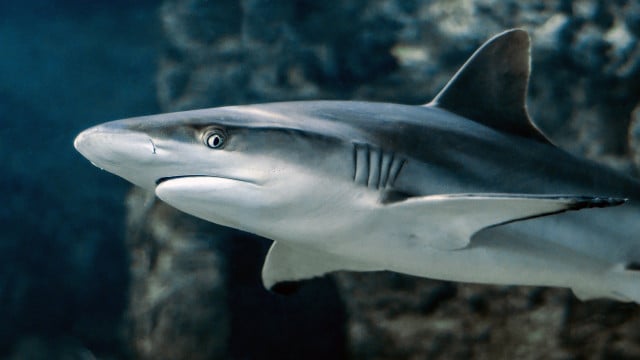 Perhaps the best place to start our guide on fish you should never eat is the premier predator of the sea: the shark.
Sharks are famously poisonous apex predators famously poisonous. They retain toxic compounds like mercury for long periods of time, compounded because sharks can live for many years before being fished out of the water.
Additionally, due to the length of time it takes sharks to reach maturity, they can take decades to reach reproductive age — and generate extremely few offspring. All in all, this renders sharks highly vulnerable to exploitation and population loss from overfishing.
These concerns have led several governments and conservation groups to advise individuals to forgo shark meat and shark-derived goods. To save the ocean, however, you might want to skip seafood altogether.
The FDA recommends that young children, women who are or may become pregnant, and nursing mothers avoid eating tilefish.
Learn cool things about sharks instead of eating them! Read 6 Wholesome Shark Facts (Plus A Surprisingly Creepy One).
#2: Swordfish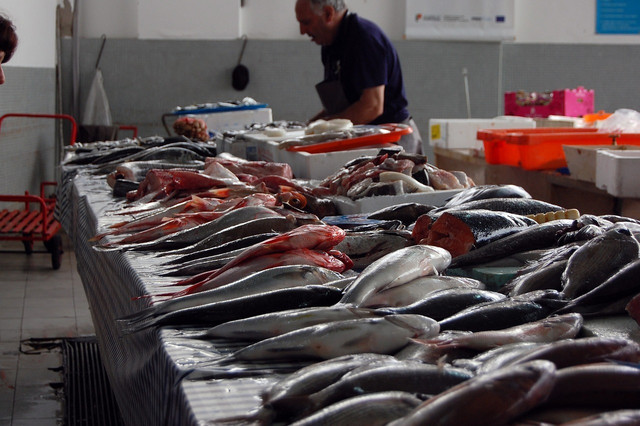 While swordfish is often served grilled in upscale restaurants, it might not immediately spring to mind as one of the worst fish to eat. But, there are serious health risks associated with eating swordfish.
Swordfish, like other large predatory fish, can collect significant quantities of mercury in their meat, which is a major cause for concern and potentially harmful to our nervous systems. 
High amounts of histamine in swordfish have been linked to an allergic response called scombroid poisoning. This happens when histidine (an amino acid on a fish's skin) is converted into histamine by bacteria. Flushes, sweating and headaches are all potential signs of scombroid toxicity.
Last but not least, swordfish are sometimes obtained using longlining, which can result in the bycatch of other marine species like sea turtles and sharks.  
The FDA recommends that young children, women who are or may become pregnant and nursing mothers avoid eating swordfish.
Learn more: What Is Bycatch & What Problems Does It Cause?
#3: King Mackerel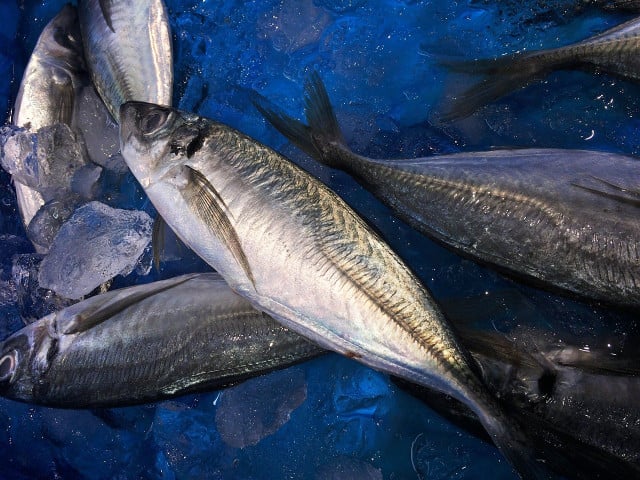 Large predatory fish like king mackerels, which consume smaller fish as food, may bioaccumulate enormous amounts of mercury. Human activities like industrial pollution and mining release mercury into the water, which can be taken up by plankton and subsequently ingested by smaller fish, which larger fish like king mackerel then eat.
The consumption of king mackerels poses health hazards due to their high mercury content. They are occasionally caught by unsustainable fishing tactics such longlining (mentioned above), which leads to the bycatch of other marine species.
Because of these concerns, we rank king mackerel among the worst fish to eat. Furthermore, the FDA recommends that young children, women who are or may become pregnant and nursing mothers avoid eating king mackerel.
#4 Worst Fish to Eat: Tilefish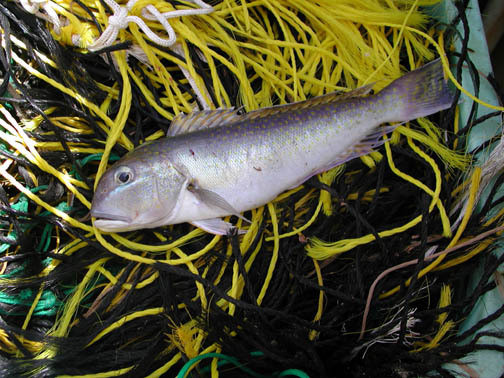 When it comes to mercury concentration, tilefish join the ranks of the worst fish to eat. They make their home in the deep waters of the Gulf of Mexico and the Atlantic coast of the US and are considered by some to be a delicacy.
Bioaccumulation causes high mercury levels in tilefish, as it does in king mackerel and other large predatory fish. Human activities, such as industrial pollution and mining, are the primary sources of mercury found in the water, which is ingested by plankton and larger fish.
The FDA recommends that young children, women who are or may become pregnant, and nursing mothers avoid eating tilefish.
#5: Tilapia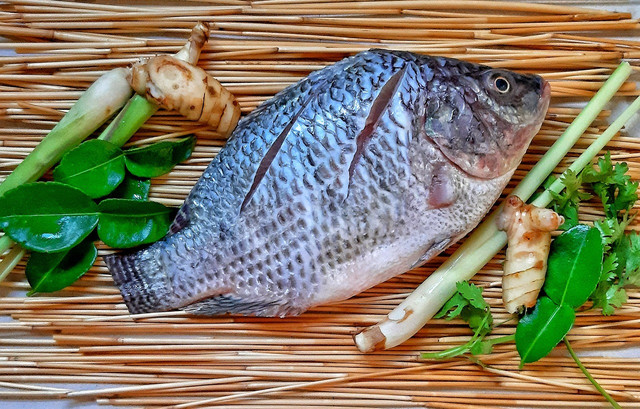 Tilapia is usually considered safe and healthful to eat; in the US, it's even farmed for mass consumption. Yet, for several reasons, it warrants a spot on our list of fish you should never eat.
Many eco-activists worry that the methods currently used to raise tilapia aren't ethical, safe or sustainable on a global scale. To speed up development and avoid disease, aggressive tilapia farms have been shown to use excessive amounts of antibiotics, growth hormones and other chemicals to ramp up fish reproduction and increase profits. As such, concerns have arisen that humans may wind up ingesting these chemicals off the dinner plate.
Some tilapia farms, especially those in open ponds and lakes, have been criticized for having a harmful influence on surrounding ecosystems. These farms can have negative effects on the environment and the animals that live there by increasing pollutants and degrading water quality.
For a more in-depth and devastating analysis of why tilapia is one of the worst fish to eat, read our guide 5 Reasons Why You Should Never Eat Tilapia.
#6 Worst Fish to Eat: Swai Fish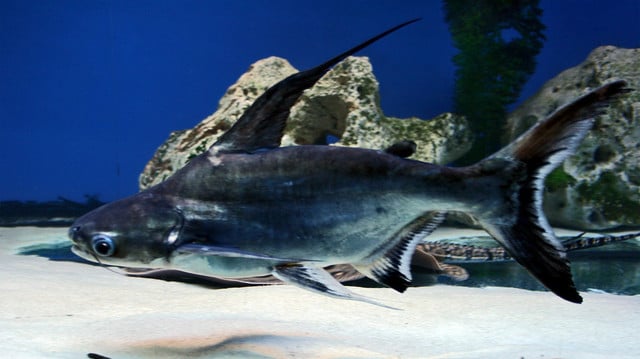 Last but not least on our list is the swai fish, or Pangasius.
Overcrowding and poor water quality are common in swai fish farms and can lead to the buildup of contaminants and pathogens, much like tilapia. There is also evidence that these farms use excessive amounts of antibiotics and other chemicals — highly hazardous for those who eat them.
The quality and flavor of swai can vary greatly, and there's always the chance over-zealous fishmongers may cut corners, making it difficult to ensure quality. Moreover, the farming methods used to raise swai can adversely affect local ecosystems and lead to deforestation and habitat degradation, making it an unsustainable seafood choice.
Read Why You Really Shouldn't Eat Pangasius for more information about why swai fish is unfit for human consumption.
Staying Safe and Doing Your Part for Marine Life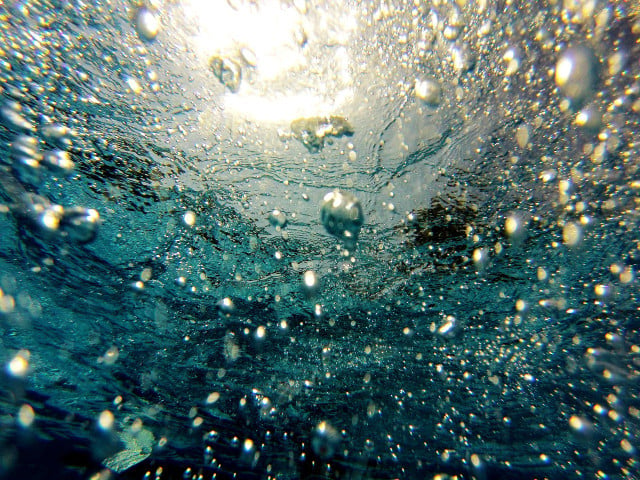 If you must eat fish, you can do your part for the environment by choosing carefully and making informed decisions when purchasing your foods. Encourage your local retailers to offer healthy options and advocate for responsible and sustainable fishing methods.
Ultimately, the best thing you can do is eliminate seafood from your diet. There are a growing number of ethical and vegan alternatives available, some of which you can make at home, like: 
Read more:
Important Information regarding Health-related Topics.
** Links to retailers marked with ** or
underlined orange
are partially partner links: If you buy here, you actively support Utopia.org, because we will receive a small part of the sales proceeds.
More info
.
Do you like this post?
Thank you very much for voting!