Homemade hand sanitizer is surprisingly easy to make. Utopia will show you a simple recipe for DIY hand sanitizer and how to put it to proper use.
We are constantly coming into contact with various germs, some of which include bacteria and even viruses. However, it's not always possible to wash our hands when you're on the go or at work. It is for this reason that many people resort to disinfecting hand sanitizer to keep their hands germ-free and stay healthy. Here are the different types you'll typically find on the market:
Bactericide: Fights bacteria similar to the majority of commercially available disinfectants
Fungicide: Effective against fungi (but not against spores)
Sporicide: Effective against spores
Virucide: Effective against viruses
Bacteriostatic or virostatic agents: Inhibit the reproduction of bacteria or viruses but do not kill them
Homemade Hand Sanitizer: The Next-Best Option?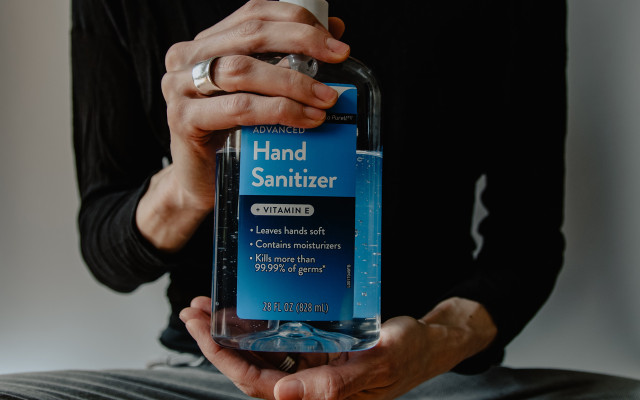 Due to the current public health crisis, many manufacturers of hand sanitizers have trouble keeping up with the extreme increase in demand. Pharmacies and grocers are often fresh out soon after new deliveries arrive. In extreme situations like these, homemade hand sanitizer may be the next best option. We'll show you how here.
Disclaimer: The U.S. Food and Drug Administration (FDA) does not recommend DIY hand sanitizers, because homemade products made using incorrect measurements may be ineffective and can cause skin irritation. In addition, the U.S. Centers for Disease Control and Prevention (CDC) also advise that washing your hands is the safest and most effective way to clean them. But in some cases this may not be possible and retail hand sanitizer may not be available. Homemade hand sanitizers are the only option, then.
Utopia's tip: Hand Washing Steps: Doing It Right
DIY Hand Sanitizer Gel: The Ingredients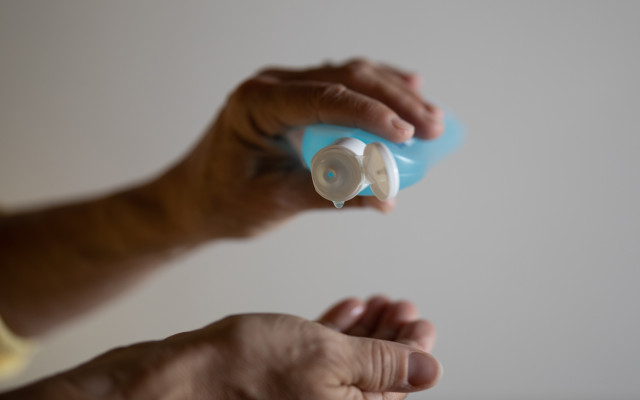 You can make your own DIY hand sanitizer gel in only a few simple steps. Simply mix the following two ingredients:
2 1/2 to 3 parts isopropyl alcohol (found at your local grocery store or pharmacy)
1 part aloe vera gel
According to the CDC, sanitizers must include at least 60% alcohol in order to be effective. So be sure to use a minimum of two parts 91% rubbing alcohol (isopropyl alcohol). For example, two parts alcohol and one part aloe vera measured with absolute precision will lend your homemade hand sanitizer an alcohol content of slightly greater than 60%. To be on the safe side, it's best to shoot for around 75% alcohol content (with more than two parts isopropyl alcohol).
Keep in mind: You'll also find bottles with 70% alcohol on store shelves – do not use these for this homemade hand sanitizer recipe. If you use this by mistake, the finished product will be a DIY hand sanitizer with around 47% alcohol, thus nowhere near the minimum 60% recommended by the CDC.
Utopia's tip: Which Cleaning Products Actually Kill Coronavirus?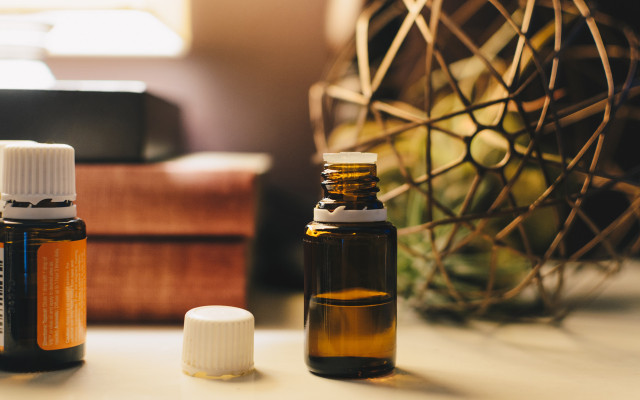 In addition, you can also add a couple drops of any of the following natural ingredients to your homemade hand sanitizer as preferred:
Tea tree oil
Essential oils (Eucalyptus oil, lavender oil, thyme oil and cinnamon oil are all known to have a antimicrobial properties.)
For larger batches of hand sanitizer, the World Health Organization (WHO) has provided a formula using isopropyl alcohol (or ethanol), hydrogen peroxide, glycerine and distilled (or boiled cold water). However, this process is more complex and calls for exact measurements. We only recommend you try this recipe if you have the appropriate equipment to do so safely and precisely.
How to Put Homemade Hand Sanitizer to Proper Use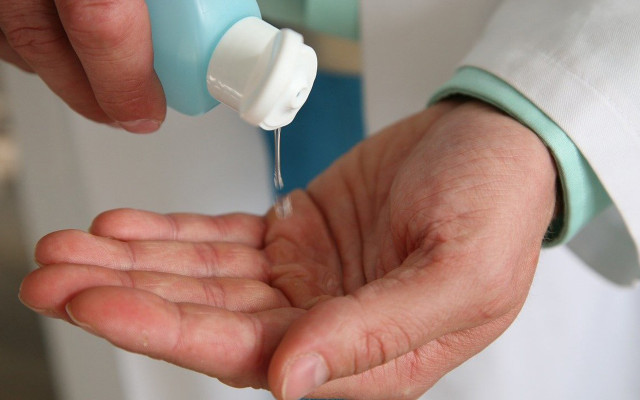 Correctly applying your DIY hand sanitizer is just as important as using the correct ingredients. Here's how to use your homemade hand sanitizer properly:
First, give the bottle a good shake before use.
Pour a small (pea-sized) amount of the hand sanitizer gel onto your hand.
Spread the gel over your hands thoroughly without neglecting the areas between your fingers, your finger tips and finger nails.
Let the hand sanitizer sit for around 30 seconds before touching anything else.
To keep the alcohol in the homemade hand sanitizer from drying out your hands, be sure to apply a moisturizer regularly.
Better than Sanitizer: Wash Your Hands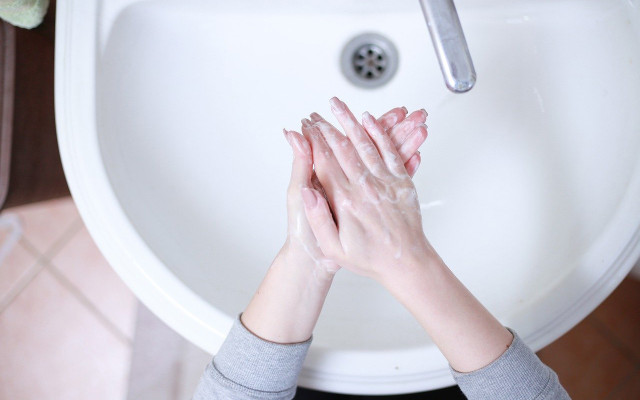 Harsh ingredients are often necessary to effectively remove bacteria, fungi and viruses from our hands. These can cause dry skin, skin irritation and even leave permanent damage over time. High-percentage alcohol, the core ingredient in this DIY hand sanitizer, is one of these substances. Therefore, no matter store-bought or homemade, we recommend using hand sanitizer sparingly and only when absolutely necessary.
Utopia's tip: 3 Soap Recipes: How to Make Homemade Soap
Wash your hands whenever possible. The CDC advises that washing your hands thoroughly with soap and water is the best way to stay healthy. Only when this isn't possible are hand sanitizers with an alcohol content of at least 60% acceptable means to help you avoid getting sick and spreading germs to others.
This article was translated from German to English by Evan Binford. You can view the original here: Desinfektionsmittel selber machen: Rezept für Spray und Gel
Important Information regarding Health-related Topics.
** Links to retailers marked with ** or
underlined orange
are partially partner links: If you buy here, you actively support Utopia.org, because we will receive a small part of the sales proceeds.
More info
.
Do you like this post?
Thank you very much for voting!