Carnauba wax is a plant-based substance that finds its way into many commercial products. But is carnauba wax vegan? Read this article to find out.
Carnauba wax is a common vegetable wax used in various industrial applications such as in cosmetics, foods, pharmaceuticals, car wax, shoe polish and more. Because this material is likely to be used in a versatile amount of consumer products, the question naturally arises: is carnauba wax vegan?
Read on to delve deeper into whether or not carnauba wax is vegan and other ethical and sustainability-related questions.
What is Carnauba Wax?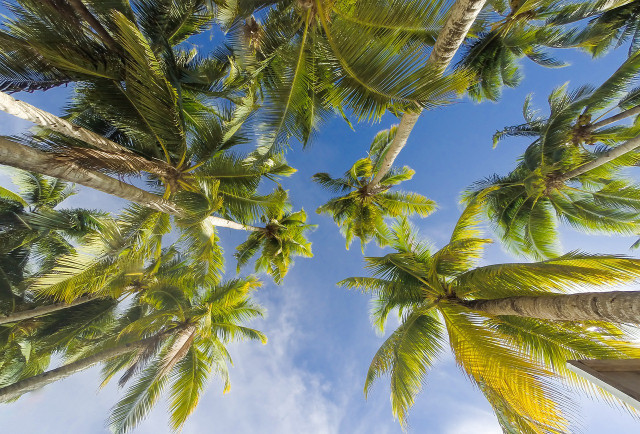 Carnauba wax is made from the palm leaves of the tree Copernica prunifera in northeastern Brazil, so on a surface level, carnauba wax is vegan. The wax is found in palm leaves where the weather is hot and dry. To harvest the wax, workers beat the dried leaves to remove the wax as it falls off in flakes. The flakes are then collected, processed and stored.
To process the wax, the workers grind the flakes into a finer powder. In some instances, the flakes are dissolved with aliphatic solvents (petroleum-based chemicals such as paraffin, iso-paraffin, or cyclic paraffin). It's during this process that carnauba wax is mixed with different waxes and other substances that may or may not be vegan friendly.
When is Carnauba Wax Not Vegan?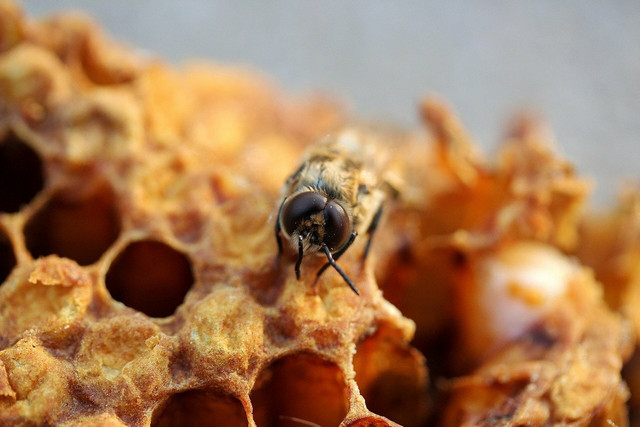 Carnauba wax is sometimes mixed with solvents quite early on in production. Carnauba wax can be mixed with materials that may not be vegan, most notably beeswax.
Because beeswax comes from bees, the process of beeswax extraction both exploits bees and sometimes causes them harm, thus beeswax is not vegan and any carnauba wax products which also contain beeswax are not vegan either.
It is possible to find 100% carnauba wax, which is vegan, but carnauba wax is usually added into foods and other products. This means that it may be difficult to avoid when purchasing processed foods and products. Inspect the labels carefully.
Where Is Carnauba Wax Used?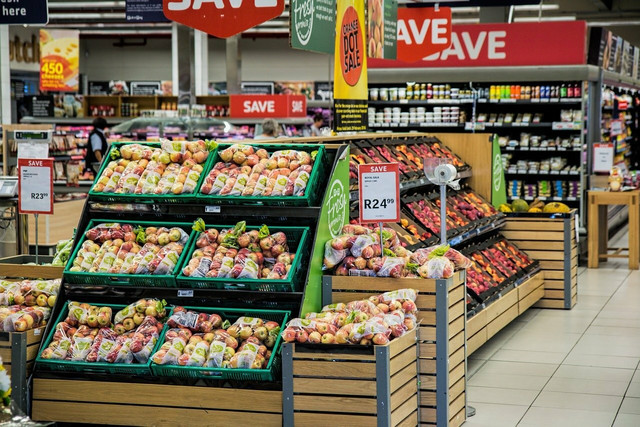 Carnauba wax is used as a hardener for other waxes and to raise the melting points of wax mixtures. The wax is also used in a range of manufactured products. These include gelling agents, polishes, sealants, furniture, leather, shoe polishes, cosmetics, foods, coatings for foods such as grapefruits, etc.
If carnauba wax is listed on the label, it is difficult to tell what it has been mixed with. If you follow a strict vegan lifestyle, you may want to completely avoid any product that contains this wax.
Ecological Effects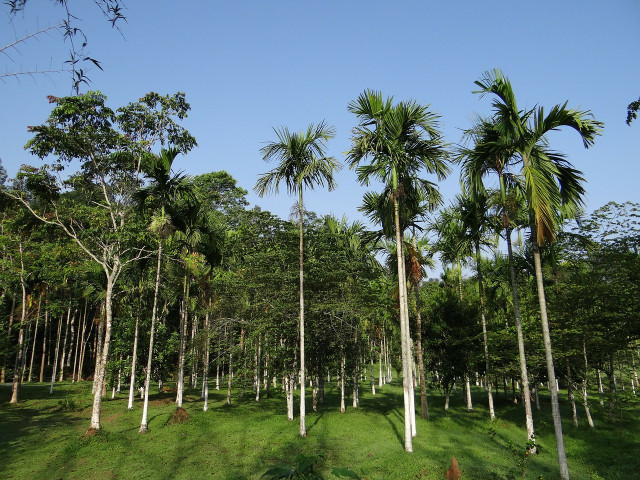 As awareness of the ecological effects of harvesting carnauba wax has grown, laborers now often remove only 10-20 leaves from a tree at any given time. This is based on the possibility that removing too many leaves can stunt a tree's growth and cause it to die prematurely. This could also have negative effects on the surrounding ecosystem and on other plants that are dependent upon these palm trees.
An omnipresent issue to be aware of when considering food production is the issue of deforestation. In the case of carnauba wax, this is particularly relevant in Brazil. Companies that harvest carnauba wax clear forests in the northeastern forests of the country, and are known for providing poor working conditions and low pay.
Ethical Issues of Carnauba Wax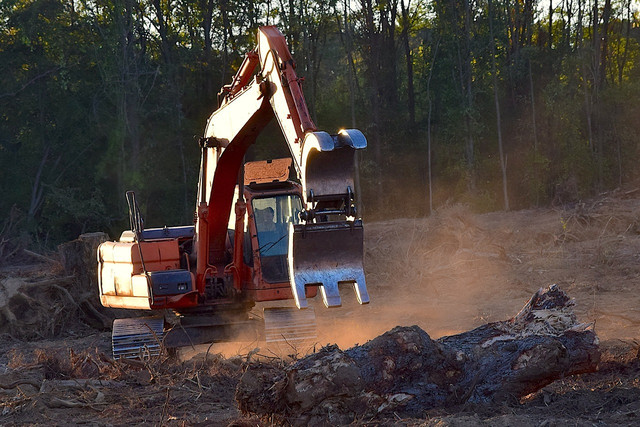 Carnauba palm trees are homes to the Rhodnius prolixus insects. These bugs carry parasites which transmit Chagas disease, which can cause illnesses in humans that vary from acute to chronic symptoms if left untreated.While any insect residue will be removed during the refinement process in production, the bugs are still a threat to the agriculture workers cutting and treating the palm and the laborers working with the wax prior to refinement.
This problem also leads to an increased use of pesticides to keep insects off the trees. This can rely on the heavy use of chemicals that can contaminate soil, water, and other native plants. If the soil and water become contaminated, the land becomes unusable, creating the need to clear more land for carnauba plantations.
Among these concerns, there are further serious allegations regarding the unfair treatment of the carnauba plantations workers which has been deemed as modern day slave-labor because the workers work strenuously by hand, earn low wages, sleep outside or in trucks, and have no access to toilets or safe drinking water.
Conclusion: Carnauba Wax Might be Vegan, but not Without Issues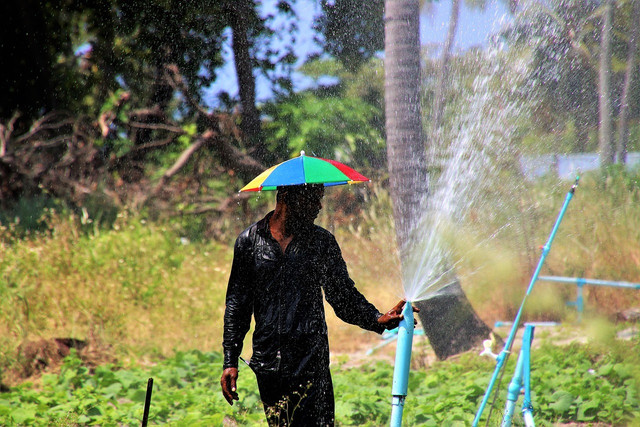 Despite these concerns, carnauba wax as a plant-based wax is more sustainable than other waxes such as beeswax or petroleum-based waxes. The tree itself can produce large amounts of wax and all parts of the tree can be used: the wood for construction, the dried leaves for thatched roofs, baskets, or hats, and fruits of carnauba trees can be used to feed animals.
The Initiative for Responsible Carnauba aims to better social and biodiversity conditions surrounding carnauba wax sourcing and production. This initiative seeks to
hold producers of carnauba wax and companies that use the product accountable,
heighten transparency, thereby
allow consumers to make better choices and
improve the living and working conditions of those working in the carnauba wax industry.
Carnauba wax as a plant-based wax does have some ethical and sustainability concerns, however, with increased vigilance and support of international organizations that can also hold the Brazilian government more accountable, there is hope for a decrease in deforestation and human rights concerns surrounding carnauba wax.
Read on:
** Links to retailers marked with ** or
underlined orange
are partially partner links: If you buy here, you actively support Utopia.org, because we will receive a small part of the sales proceeds.
More info
.
Do you like this post?
Thank you very much for voting!