This type of ecosystem is incredibly common but rarely talked about. What are wetlands? Learn more about this integral habitat and the role they play for our planet.
There is a high possibility that you live near or have visited a wetland without ever realizing it. These valuable habitats are widespread nationwide, often hiding in plain sight. Wetlands are a very unique type of ecosystem that bridges the gap between land-based and aquatic habitats. What are wetlands and why are they important? We'll explain the significance of this often-overlooked ecosystem.
What Are Wetlands?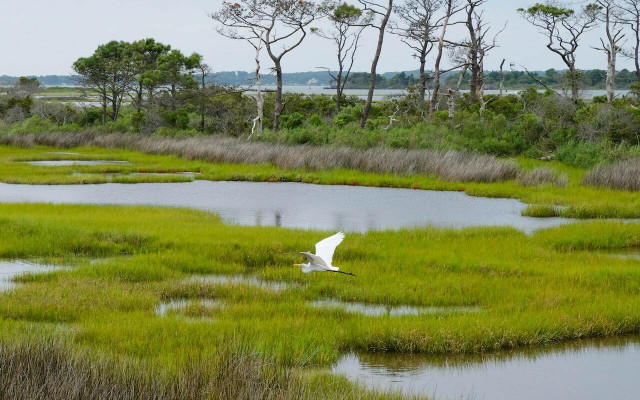 You've heard the term but may not have ever known the meaning. What are wetlands? Wetlands are a transitional ecosystem between terrestrial (land-based) and aquatic (water-based) ecosystems. They are characterized by their waterlogged soil which makes an ideal habitat for many different species.
Wetlands exist on every continent except Antarctica, and their water sources range from oceans and rivers to lakes and springs, and can even include aquifers. They are found along coasts and right in the heart of woodlands. They are rich in nutrients and home to a ton of life ranging from bacteria to larger animals like moose and keystone species like beavers.
There are two categories of wetlands that are recognized: coast/tidal and inland/non-tidal. From there, they can be further broken down into four major types: marsh, swamp, fen, and bog. Each type of wetland has its own unique characteristics and supports a wide variety of plant and animal life. Why are wetlands important? Keep reading to find out.
NOTE: finish link to keystone species if available
Why Are Wetlands Important?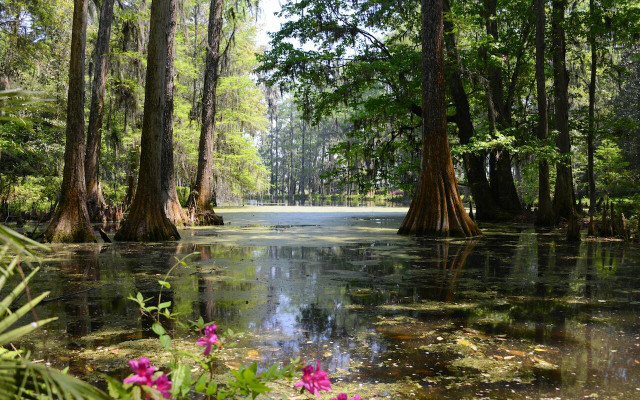 Wetlands are significantly more important than they get credit for. Often seen as useless pockets of land, many people try to reclaim them through drainage. There are many reasons why this is a grave mistake.
Wetlands act like giant sponges. They soak up rainfall and snowmelt (depending on the region) and slowly release it back during drier, summer months. In this way, they help to reduce floods, lessen the effect of drought, and can even help reduce soil erosion.
Have you ever stopped to think about the tap water you drink? Wetlands play a part in that too – surface water gets filtered through the plant life that exists within these ecosystems and pollutants are removed. Certain wetlands, like peat bogs, reduce air pollution as they capture and store carbon – similar to our mangrove and forest ecosystems.
Humans aren't the only ones who depend on wetlands, without this specific type of ecosystem, many wildlife species would disappear completely. More than one-third of all threatened and endangered species in the United States live exclusively in wetlands.
Wetlands in the United States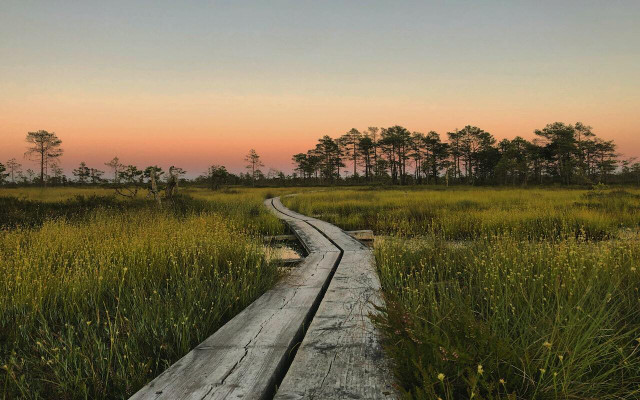 Approximately 5.5 percent of the land in the lower 48 is covered in wetlands, with 95 percent of them being freshwater. Due to their importance, many wetlands are now protected as part of the National Parks services. Some of the most significant wetland habitats include:
Everglades National Park, Florida: One of the natural wonders of the US, this vast wetland system is home to crocodiles, alligators, manatees, pythons, otters, deer, herons, storks, and frogs, among others.
Congaree National Park, South Carolina: The floodplain forest in this park includes one of the highest canopies in the world and is home to incredible biodiversity.
Death Valley National Park, California: This national park is best known for being the lowest and hottest point in the country, but it's also home to an astonishing wetland – Saratoga Springs. There are three large open-water ponds that cover an area of approximately 6.6 acres and provide habitat to a unique mixture of desert species.
Kenai National Wildlife Refuge, Alaska: This 1.92 million acre refuge is home to both coastal rainforest and boreal forest and the Kenai River is at the heart of it. Considering its northern location, there is a surprising amount of biodiversity here, ranging from types of fish to big animals like bears, lynxes, wolves, and moose.
These areas are great to visit as they provide recreational opportunities and a chance to get up close and personal with these incredible ecosystems.
How to Help These Threatened Resources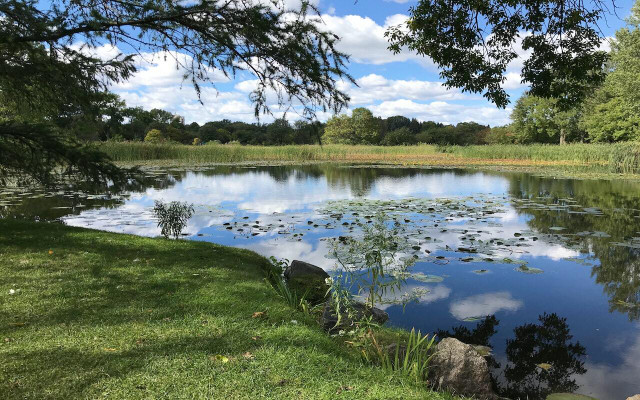 Wetlands exist all over the world, and the UN estimates that 35 percent of the world's wetlands disappeared between 1970 – 2015. It's more important than ever to take action now so we can conserve and preserve these integral ecosystems. Here's how you can help:
Educate others: It's critical for people to think about wetlands as more than just swampy wasteland.
Lobby: Once you've educated others, start getting petitions together and reach out to government officials about the importance of wetlands. It's easier to protect the ones that currently exist instead of trying to recreate them later.
Join a conservation group: Conservation groups exist all over the country and are always looking for more volunteers.
Donate: Whether you have time, money, or any other resource that may be helpful, get connected to a local conservation group and make your resources count. If you're a landowner, you can also consider donating your land to governments or private agencies to preserve the habitat.
Build a marsh in your backyard: You can take action in your own backyard by creating a marsh. Similar to a natural swimming pond, these provide chemical-free habitats for wildlife that needs it.
Read more: 
** Links to retailers marked with ** or
underlined orange
are partially partner links: If you buy here, you actively support Utopia.org, because we will receive a small part of the sales proceeds.
More info
.
Do you like this post?
Thank you very much for voting!