Wild swimming offers many physical and mental health benefits. We'll tell you 5 great reasons to try it, and give you some tips on how to get started.
Wild swimming is swimming in outdoors in natural bodies of water including the sea, lakes, and rivers. It offers you an opportunity to connect with nature, regardless of the season. Although studies are limited, there is an abundance of emerging research showing the physical and mental health benefits to cold water swimming. We'll tell you five great reasons to try it, and how to get started.
1. Wild Swimming is an Immune Booster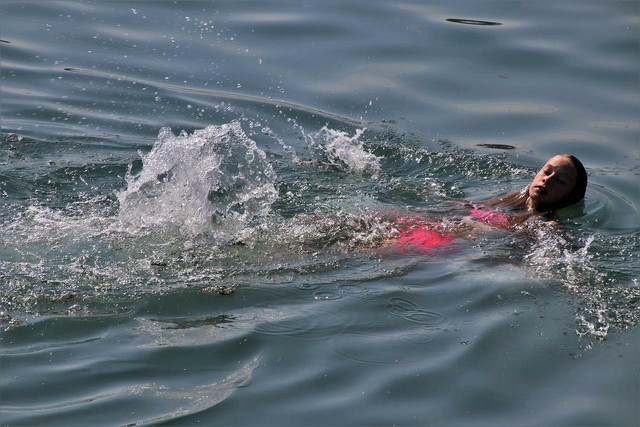 Studies show that cold water swimming can help to boost the immune system. The stress of the reaction to cold water immersion triggers an increase in white blood cell production, which provides a natural boost to your immune system.
2. It Helps Relieve Stress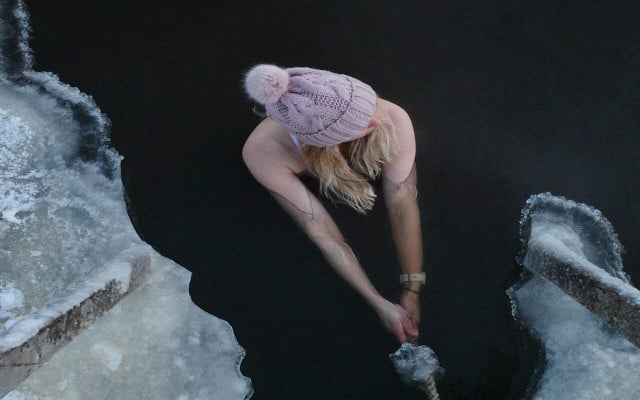 Swimming in cold water allows you to teach your brain and body how to control and regulate your breathing, which will help to make you calmer and more relaxed in your daily life and reduce stress long-term. The initial shock from cold water swimming is known as a 'fight or flight response'. Studies show that if you repeatedly dip into cold water for three minutes, over a period of time the body adapts to being able to calm itself down to the shock quicker. 
3. Wild Swimming Boosts Mood and Wellbeing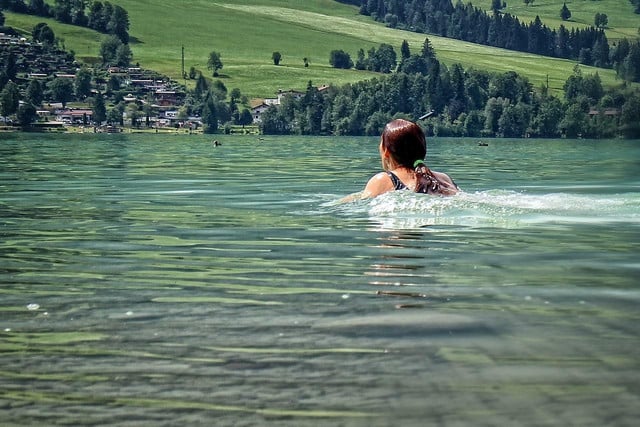 Wild swimming is great for clearing your head and washing away the stress of everyday life, and can help you overcome mental challenges. A 2018 report shows that open water swimming can be used as a treatment for depression, as endorphins are released when you swim in cold water. Spending time in nature is a great way to beat a bad mood. 
4. It's a Mindfulness Practice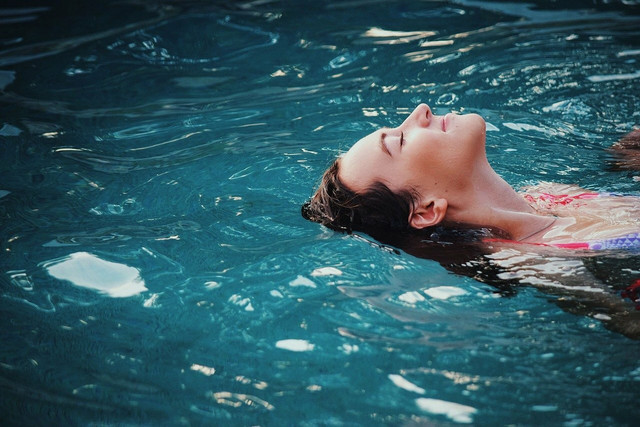 Wild swimming is a type of mindfulness based stress reduction. It gives you the opportunity to immerse yourself in nature and be at one with the natural environment around you. Being fully engaged in the present moment, swimming in cold water will energise you and allow you to become more alert in your daily life. If you're looking for other ways to practice mindfulness, try mindful walking or journaling. 
5. Wild Swimming Is a Pain Reliever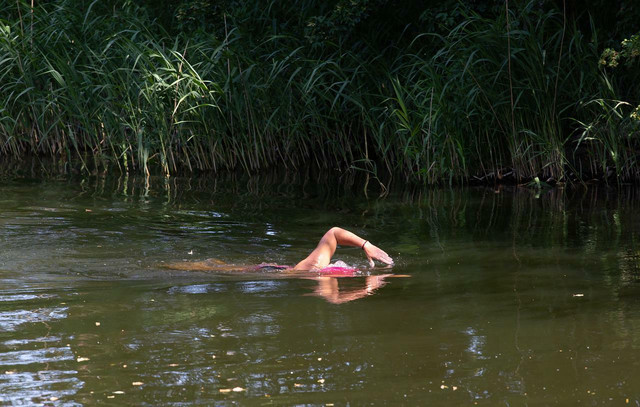 Scientific research shows that cold open water swimming may offer an alternative to strong painkillers and physiotherapy to relieve severe persistent pain. The shock of the sudden cold water immersion can induce a wave of sympathetic nervous system activity, which can act as an instant pain relief. Submerging your body in cold water can also reduce swelling and inflammation. 
Tips for Wild Swimming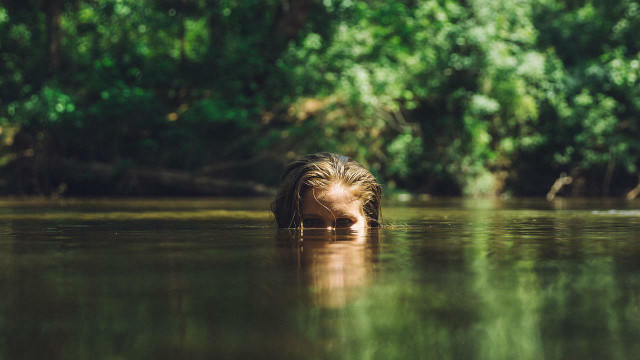 Before swimming in natural bodies of water, there are some safety tips that you should consider. Some tips for starting wild swimming include: 
Never swim alone and keep a constant watch on weak swimmers.
Never jump or dive straight in to an open body of water. Firstly, your body could go into shock from the cold water, and secondly there could be objects beneath the water that you cannot see from above. 
Plan your exit strategy by always making sure you know how you will get out before you get into the water.
If you start getting too cold and start shivering, get out of the water. 
Avoid swimming in urban rivers and canals, as they are more likely to carry harmful bacteria. 
Don't swim anywhere with stagnant water or where there is algae on the surface of the water, as this means there could be bacteria present which can make you sick.
Do not swim in natural bodies of water if you have open wounds or sores, as they could become infected with potential bacteria in the water. If you have small cuts or scapes that are beginning to heal, cover them with a bandaid before you swim.
If you are swimming in the sea, research the area of water you are swimming in first to make sure that there are no strong currents or undertows, as these can all unexpectedly pull you out to sea – and be quickly placed in a dangerous situation. 
What to Wear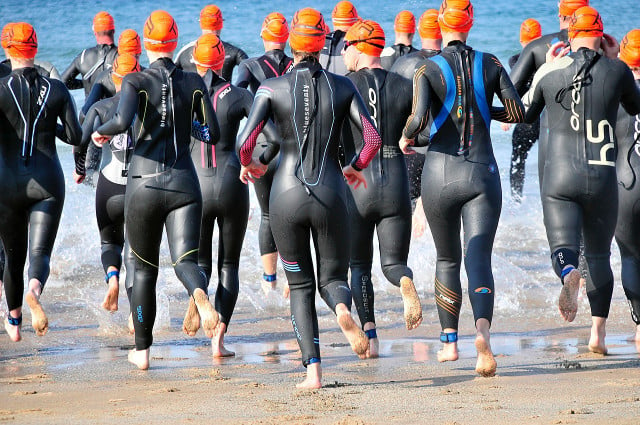 The weather conditions and water temperature will dictate what you need to wear for wild swimming. If you are swimming in the winter months, unless you are very acclimatized to cold water, you should wear a wetsuit to keep you warm. Wetsuits for open water swimming are different from traditional surfing wetsuits, as they have additional buoyancy and flexibility built in to make them more comfortable to swim in for longer distances.
When wild swimming in the summer months, the water should be warm enough to wear a swimming costume or swim shorts. Other equipment you should consider buying for wild swimming, especially if you want to swim long distances, is a swimming cap and goggles, as well as ear plugs to prevent ear infections. Choose a bright-colored swimming cap, so that people can spot where you are while you are in the water. You can also choose to wear a buoyancy aid so that people can always identify where you are. This is useful so that boats can see you in the water as well as other people who are around, in case you encounter difficulties while swimming. 
The Best Spots for Wild Swimming in the US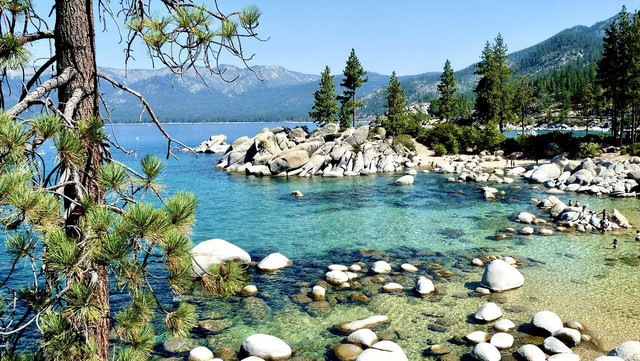 There are many great locations to wild swim across the US, and you can do research into natural bodies of water near where you live to check first if it is safe for swimming. If you would like to swim in a group, you can look online to find community wild swimming groups in your local area. Some of the most popular freshwater lakes in the US for wild swimming include: 
Lake Tahoe, California
Sleeping Bear Dunes National Lakeshore, Michigan
Tettegouche State Park, Minnesota
Bottomless Lakes, New Mexico
Firehole River Swimming Area, Wyoming
Diana's Baths, New Hampshire
Some of the most popular beaches in the US with the clearest waters to wild swim include: 
Clearwater Beach, Florida
Hanauma Bay, Honolulu, Hawaii
Waimea Bay Beach Park, Oahu, Hawaii
Oak Street Beach, Chicago, Illinois
Carlsmith Beach, Hilo, Hawaii
Santa Monica Beach, California
If you want to avoid overcrowding, and are looking for a hidden gem to wild swim, some of the least visited clean water spots include:
Lake Koocanusa, Montana 
Seneca Lake Park, Ohio 
Fire Lake Park, Utah 
Blanco River, Texas
Lake Creek Falls, Oregon
Viking Lake State Park, Iowa
Read on: 
** Links to retailers marked with ** or
underlined orange
are partially partner links: If you buy here, you actively support Utopia.org, because we will receive a small part of the sales proceeds.
More info
.
Do you like this post?
Thank you very much for voting!