Enjoy the summer sunshine and spending time with your friends and family by immersing yourself in nature this summer. We'll show you what to do on a hot day.
The warmer weather, extra sunshine and longer days make summer the perfect time to get outdoors. These activities will allow you to appreciate the nature and wildlife that surrounds you – without overheating. Even better, the activities are all eco-friendly, so you don't need to worry about creating excessive waste or harming the environment. From planting your own garden to visiting national parks, there are plenty of sustainable activities to add to your summer bucket list. 
1. Have a Picnic in the Park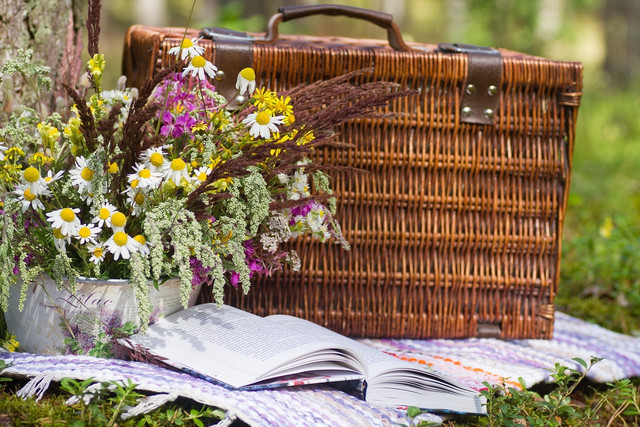 If it's hot, you don't have to stay indoors to eat. Catch some breeze by having a picnic in your local park with friends and family. Be sure to pack food in reusable containers and bring along your water bottles and reusable dishware and utensils. You can pack homemade treats using locally-sourced ingredients, such as:
Be sure to not leave any waste by picking up all of your trash and taking it home with you.
2. Go Wild Swimming on a Hot Day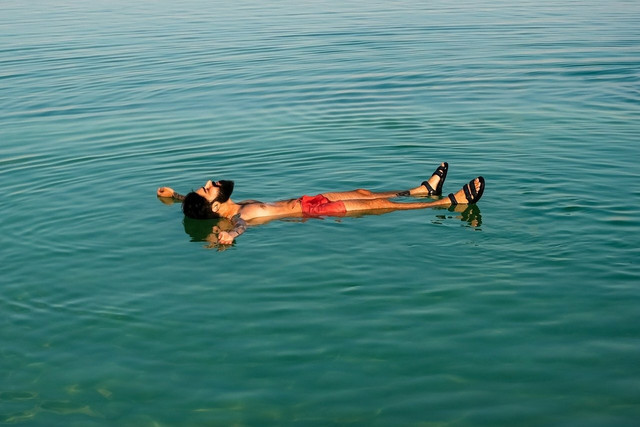 Wild swimming is the perfect eco-friendly activity to do on a hot day. Swimming in natural bodies of water such as lakes, rivers and the sea is just as nice as jumping in the pool (and minus the chemicals). Wild swimming is a great way to immerse yourself in nature, and swimming in cold water also has many health benefits. A study found that immersing your body in cold water kicks the body's immune system into overdrive, releasing more white blood cells and antioxidants. 
Wild swimming is completely sustainable, compared to swimming in a man-made pool which requires chemicals and energy, like heating systems, to function. 
3. Start Composting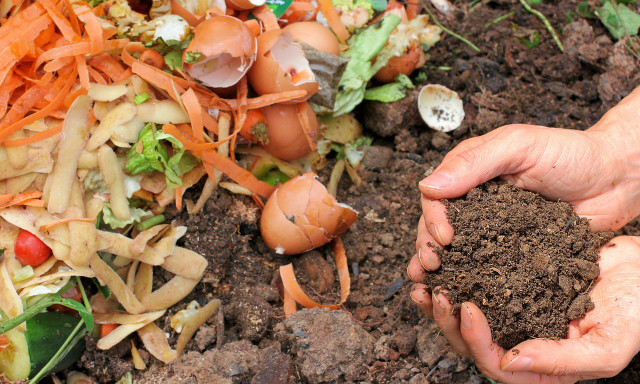 According to the United States Environmental Protection Agency, food waste makes up more than 30 percent of what we throw away. Composting is a great way of disposing of your food waste in a more environmentally-friendly way. Keeping food out of landfills will help to fight climate change, as practicing composting helps to reduce the emission of greenhouse gases. Composting is good for the environment for numerous reasons, including that it reduces the dependance on chemicals and fertilisers, and it improves the delivery of nutrients to plants. 
When it's hot, food scraps in your trash can will start to go off faster, so it's smart to start a compost once you notice the weather getting hotter. You can start a compost in a garden or backyard, but you can also compost in an apartment.
4. Go for a Bike Ride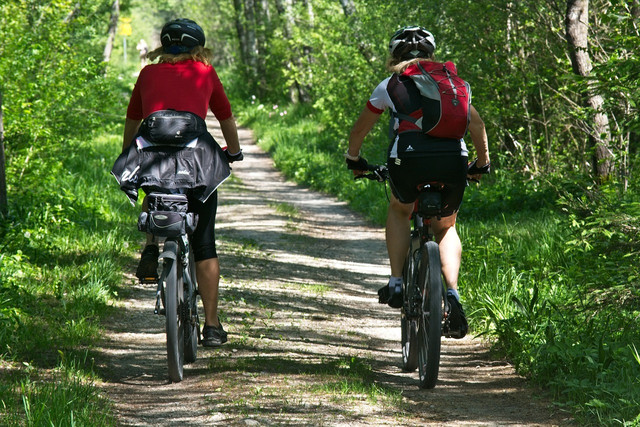 Whether you cycle with friends or alone, going on a bike ride is great form of exercise – the breeze from cycling should help stave off some of the heat. Websites like Komoot can help you find bike routes all over the US, including mountain bike trails and road biking routes in your area. 
Cycling is one of the most sustainable forms of transport. It may be temping to jump in your air-conditioned car on a hot day, but as long as you hydrate and wear light, moisture-wicking clothing, it's perfectly safe and even preferable to cycle on a hot day.
5. Go on a Hike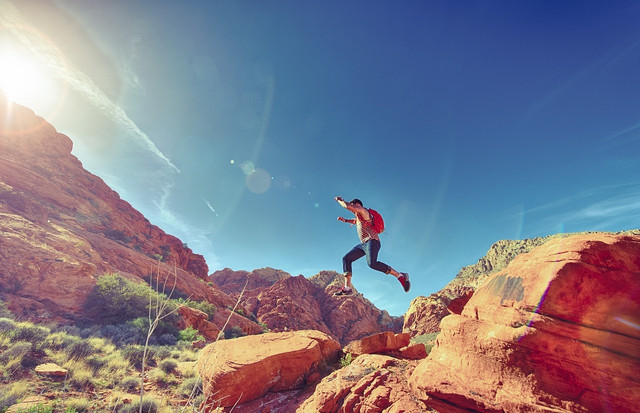 Immerse yourself in the wonders of nature by going on hikes this summer. A 2015 study by Stanford University shows that spending time in nature can have many mental health benefits, including improving your mood and reducing your stress levels. On a hot day, pick a shady trail alongside some water. Bring plenty of water in a reusable water bottle, sunscreen, a hat and a good pair of hiking shoes.
Even if you live in a city or town, you can still go on hikes, as urban hiking  to enjoy your day. Plan your urban hike so that you can duck into your favourite organic coffee shops, small art galleries, or secondhand clothes shops for a hit of AC.
6. Start an Indoor Garden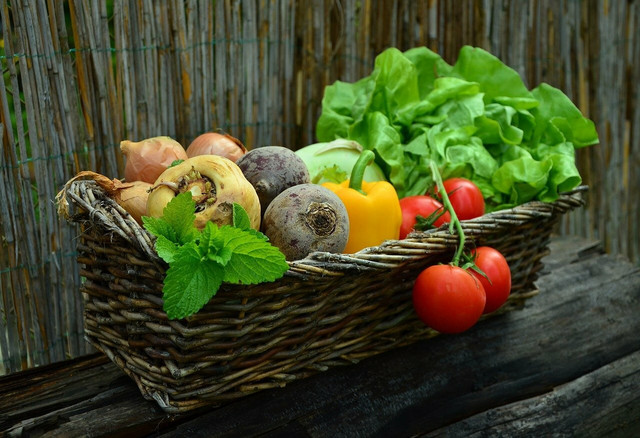 There is no better time than summer to start your own garden, but toiling in the hot sun may not seem appealing. A hot day is the best time to try out a kitchen herb garden, experiment with hydroponics or simply start growing a new plant inside.
Some of the best plants to grow in the summer months include tomatoes and peppers, both of which you can grow indoors. Growing your own fruits and vegetables is the most sustainable way to live as it means you avoid buying plastic wrapped fruits and vegetables from the store.
7. Go Camping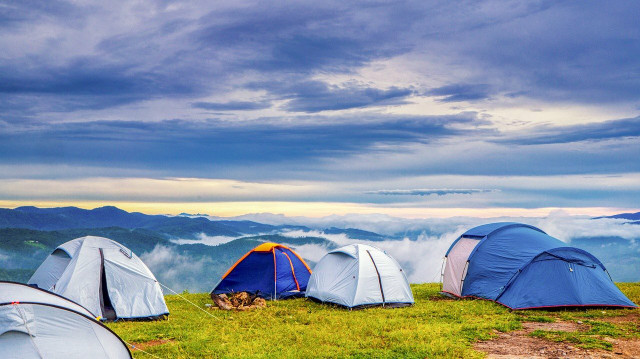 If you really want to immerse yourself in nature, camping is a great way to do so. Whether you go camping on the beach, in the woods, or in your backyard, it is the perfect summer activity. You can make your camping trip eco-friendly by using reusable containers and utensils, as well as by making your own food rather than buying it so you reduce plastic waste.
For successful (and sustainable) hot weather camping, be sure to set up your tent in a shady area, bring along your reusable water bottle, and find a camping spot near a body of water so you can regularly take a dip.
Check out our 20 essential camping tips for eco-friendly and fun tenting!
8. Make Homemade Popsicles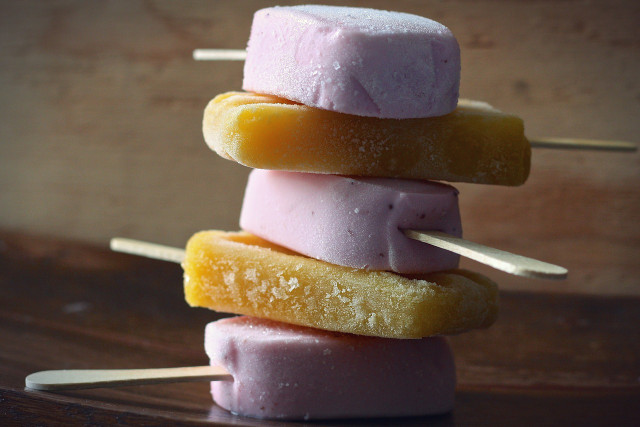 Popsicles are a tasty snack to cool you down on a hot summer days. Use our recipes here to make your own boozy popsicles using fresh, locally sourced, vegan ingredients, or get creative by coming up with your own recipes. You can buy resusbale popsicle moulds on Amazon**.
9. Visit a National Park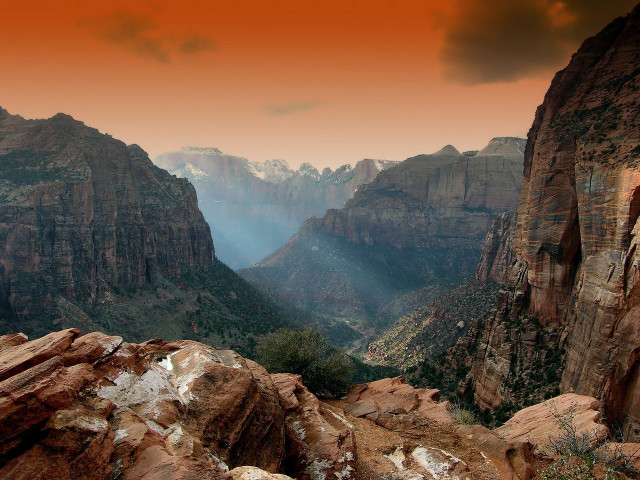 There are 61 national parks in the US, and the National Park Service works hard to protect wildlife and nature. Find a local national park near you and remember to travel sustainably by using public transport where you can and carpooling with a larger group. Pick out a canyon path or hike through forest to avoid the worst of the heat.
Respect the wildlife, land and local communities by leaving no waste when you visit. Remember to use reusable food containers, and pack with you homemade, locally sources snacks to fuel your hikes to reduce your plastic consumption. Try making these three ingredient energy bars as a healthy, homemade snack. 
10. Eco-Friendly DIY Projects to Do on a Hot Day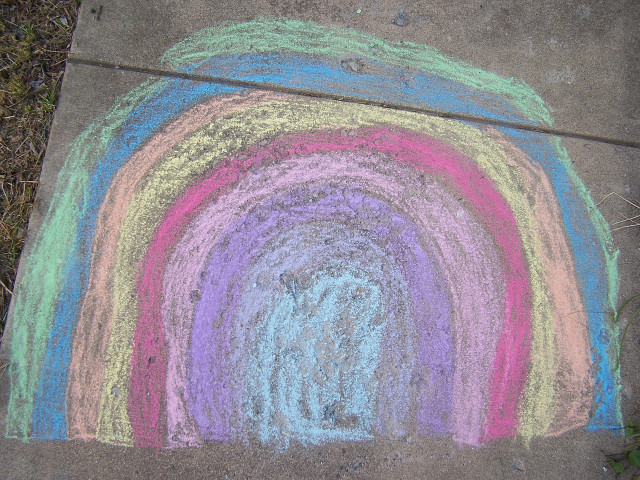 Get creative this summer by spending time doing some eco friendly DIY projects. The warmer weather makes summer a great time to try craft projects that may be too messy to do in the house. Have a go at drying and preserving flowers,  or create art by drawing some homemade sidewalk chalk. Another fun idea is to design your own natural temporary tattoos. 
11. Build Your Own Bug Hotel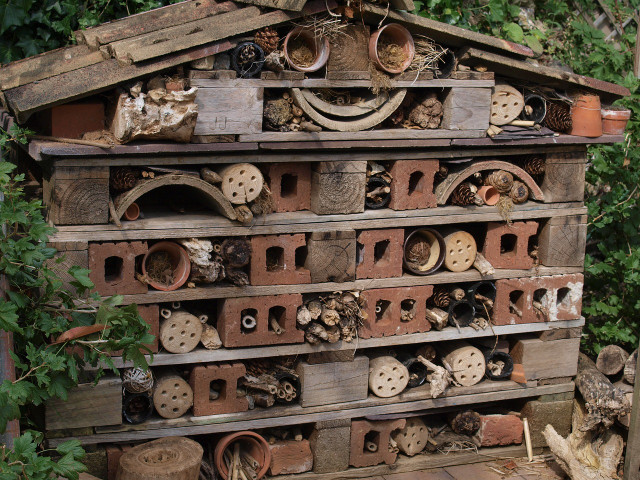 Help to conserve local insect life by building a house or 'hotel' for the bugs and creatures that live in your garden. Building a bug hotel will protect wildlife by providing a safe home for all types of creatures, so it is a great eco-friendly activity to do.
One of the great things about building a bug hotel is that it is low to no cost, as it requires materials that should be lying around in your garden, such as bricks, wooden palettes, dry leaves and twigs. Lay out some old sheets inside to start construction in the cool air, then bring it outside to put together the last parts and unveil it to your insect friends.
You can follow this guide to build your own bug hotel.
Read on: 
** Links to retailers marked with ** or
underlined orange
are partially partner links: If you buy here, you actively support Utopia.org, because we will receive a small part of the sales proceeds.
More info
.
Do you like this post?
Thank you very much for voting!