Everyone gets into a bad mood once in a while — but it's important to take this signal from your body seriously. We'll look at what leads to a bad mood and how you can lift yourself out of one when you feel stuck. 
A bad mood can make itself known in many different ways. For example, you may refuse to get out of bed all day or snap at your colleagues at work. But don't worry: getting irritable and annoyed from time to time is a part of life. Most often, it is a completely normal reaction to the ups and downs of daily life and will go away by itself. However, it is important to differentiate between the occasional bad mood and more serious and longer-lasting depression.
In some cases, a bad mood is a warning signal from your body — in this case it usually stays present for an extended amount of time. That's why it's important to get to the bottom of your feelings: you will learn important things about yourself and be able to pick the best strategy for getting rid of the raincloud over your head. 
Causes of Bad Moods
Many things can set off a bad mood. Some causes can be combated by making a minor change. Others require a bit more effort.
Possible causes of your bad mood:
the weather: the lack of natural light in the autumn or winter can cause Seasonal Affective Disorder (SAD)
lack of sleep
poor nutrition
lack of exercise
If you do not exercise enough or lack a balanced diet, you can easily change that. Paying more attention to your body, becoming more conscious of your habits, and learning to practice self-care can improve your general state of mind. 
If you think Seasonal Affective Disorder might be the source of your troubles, talk to your doctor. In many cases, a simple therapy lamp can make a huge difference (you can buy them online, e.g. on Amazon**).
But bad moods can also have more complicated causes. It could be the result of:
general dissatisfaction, for example, with a current job or relationship
stress or feeling overwhelmed
lack of challenge or purpose
negative thoughts
In these cases, a bad mood is a sign of a deeper problem. You should consider a bigger change in order to solve the problem.
Find the Reason for Your Bad Mood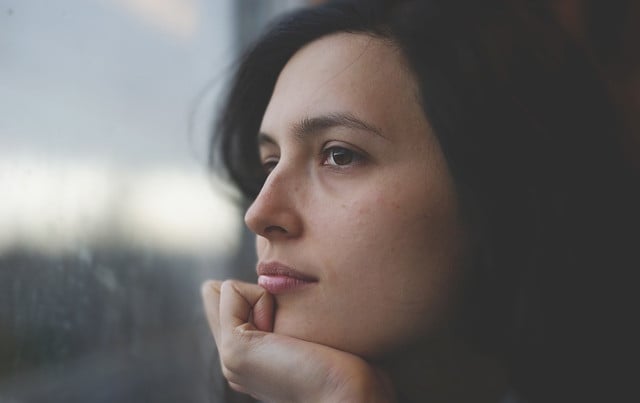 Many people react impulsively to their bad moods by getting angry, overreacting to things, or shutting themselves up. These reactions can lead to negative feelings getting worse, not better.
If you want to find a good strategy for dealing with your bad mood, you must first identify the cause of your feelings.
Ask yourself where your bad mood is coming from:
Have you changed your eating habits in the past few days?
Have you been getting regular sleep?
Could the season have something to do with it?
Is there an aspect of your life that you are unsatisfied with?
Is your job particularly stressful right now?
Is something important missing from your life? Affection? Relaxation? Community?
Do you feel like you are being properly challenged?
Are you living in accordance with your values?
Try to formulate as concretely as possible where your bad mood is coming from and say it out loud to yourself:
"I am feeling upset because…."
"What I am missing is…"
In the case of a deeper and more complicated cause, this step might be difficult. But once you know where your bad mood is coming from, you can start to think about what solutions would work best for you.
Tip: If you are having trouble pinpointing the source of your negative feelings, try doing some mindfulness exercises to calm your thoughts.
How to Improve Your Mood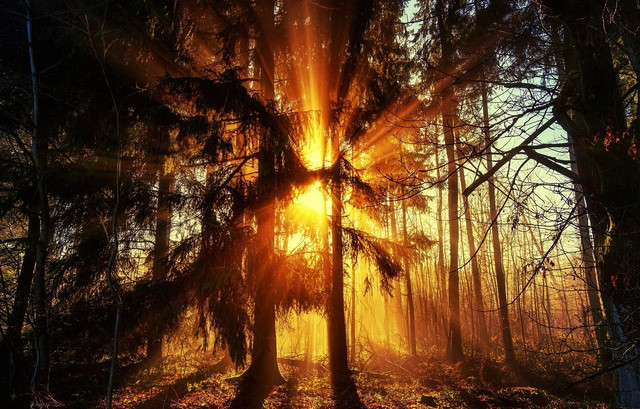 One reason for a bad mood may be that your body is out of balance. Here are some ideas for how to help your body stabilize itself and get rid of your negative feelings:
Deeper Reasons for a Bad Mood
Has your bad mood stayed around for a long time? Or does it show up again and again in certain situations, for example, at work or in connection with a relationship? Then your feelings may signify that you need to make a bigger change in your life.
Is your bad mood caused by stress and exhaustion?
Take more breaks and think about planning a vacation. Bad moods at work can be the first sign of an approaching burn-out and should be taken seriously. 
Commit to doing something nice for yourself at least twice a week: go to the spa, take the evening off and read a good book, take yourself out to your favorite restaurant.
Learn how to reduce stress in the long term by 'decelerating' your life.
If it is worry about the climate catastrophe that is keeping you up at night, our guide about eco-anxiety and how to cope with it might help you out.
Do you feel unsatisfied?
Identify the sources of your dissatisfaction. Do you wish to fulfill one of your long-time dreams but are scared to leave your comfort zone? Are you looking for a job that has more purpose? Trust yourself and don't be afraid to make life changes. 
This text was translated from German to English by Christie Sacco. You can find the original here: Schlechte Laune: Mit diesen Tipps hebst du deine Stimmung
Important Information regarding Health-related Topics.
** Links to retailers marked with ** or
underlined orange
are partially partner links: If you buy here, you actively support Utopia.org, because we will receive a small part of the sales proceeds.
More info
.
Do you like this post?
Thank you very much for voting!