A community garden is more than just a place to grow plants, it can help foster and build beneficial relationships. Keep reading to learn how to start a community garden, as well as why you should.
A community garden is a shared space where people from the community can go and share the work and harvest of various flowers, herbs, vegetables, and fruits. The beauty of community gardens is that no two look alike. It starts with a basic idea, and grows organically to be what each individual community needs. It's a great hub of activity and can help bring like-minded people together. 
Why Start a Community Garden?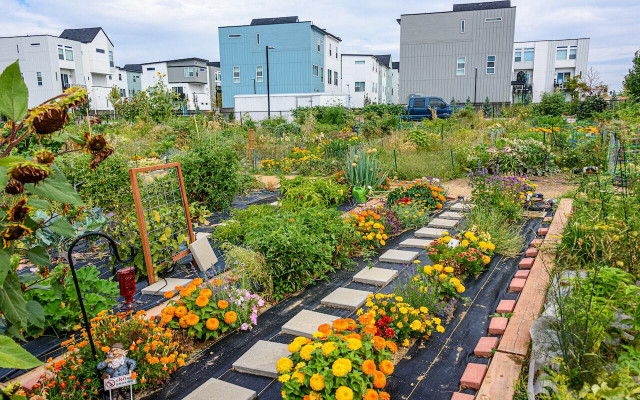 There is no right or wrong reason to start a community garden, though some common reasons include: 
beautifying the landscape 
making fresh produce available to those who don't have easy access to it 
gaining access to outdoor space for those who live in apartments 
wanting to spend more time outdoors 
cleaning up the environment 
If it's something you're interested in, take the steps to do it. We've outlined how to start a community garden below. 
Starting a Community Garden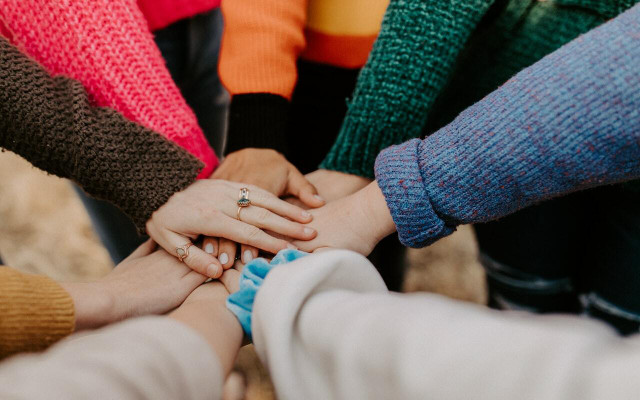 The first, and often hardest thing to do, is to generate enough interest in the project. It takes a lot of people to get a community garden up and running, and requires people of all backgrounds. You'll want to look to recruit people to:
take leadership roles 
build the garden 
be long term gardeners and 
donate money or supplies 
You can do this by using social media to your advantage, putting flyers up in community centers, go door-to-door, and ask people you know. If those methods aren't getting you anywhere, go to pre-formed communities like churches, PTAs, and neighborhood councils to let them know what you want to accomplish, and see if they can help. Once you've generated enough interest, you can use the following steps to start a community garden. 
How to Start a Community Garden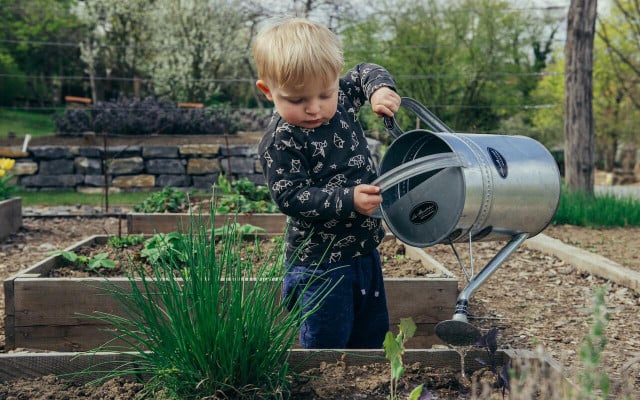 When you break it down into manageable tasks, starting a community garden can be quite simple. 
Form a planning committee: Having people in charge of the venture is a crucial step when it comes to starting a community garden. Everyone will have different ideas and wishes, so it's best to identify those who wish to take on a leadership role. 
Consider resources: If you've never done anything like this before, it's worth going out into the community to ask for help. Find a local gardening club and ask for their expertise, or visit local gardening centers for advice. 
Connect with a sponsor: Starting a community garden takes funding, so ask around for donations or consider connecting with local businesses for sponsorship. 
Find a location: In certain areas, the local governments will allow you to use public land, and in others, you may need to lease the space. Things to consider when looking for a location include soil quality, sun exposure, water availability, and accessibility. 
Prepare and develop the site: Once you've selected the site, it's time to get to work. You will need plenty of manpower to help prepare the site, gather materials, and get things organized. 
Map out the site: This is where the planning committee comes into action. Determine how many plots you'd like to have, how they will be organized, and assign them to people. 
Determine the rules: Coming up with basic ground rules (and putting them in writing) gives all gardeners a rough guideline for what's expected from them. 
Enable members to keep in contact: Communication is an important part of a community garden, so make it easier for your members by either making a page on social media, adding everyone to an email list, or by installing a waterproof bulletin board somewhere on the premises for important updates. 
Community Garden Benefits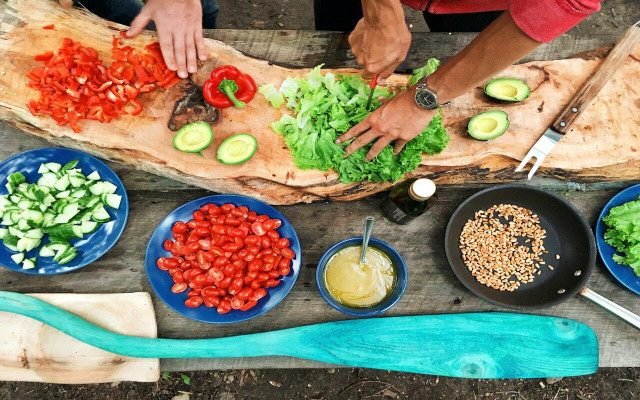 There's a reason community gardens have increased in popularity over the last several decades. Some benefits include: 
Environmental Benefits:
plants help create oxygen and remove air pollution 
plants absorb rainwater meaning there is less runoff in the streets and less pollution being washed into the water system 
community garden create shorter food to table routes
compost from leaves and dying plants can be turned into fertilizer for new growth
certain flowers will improve conditions for insects like bees by giving them additional food sources 
Societal and Health Benefits: 
community members will gain access to fresh, homegrown, local produce 
community gardens better your community and bring people together, which helps keep loneliness at bay
spending more time outdoors helps relieve stress 
community projects create a sense of unity and common ground 
Educational Benefits:
community gardens reconnect people with the growing process
they teach younger generations about the value of hard work and patience
like-minded people can exchange knowledge and learn new gardening techniques
Potential Obstacles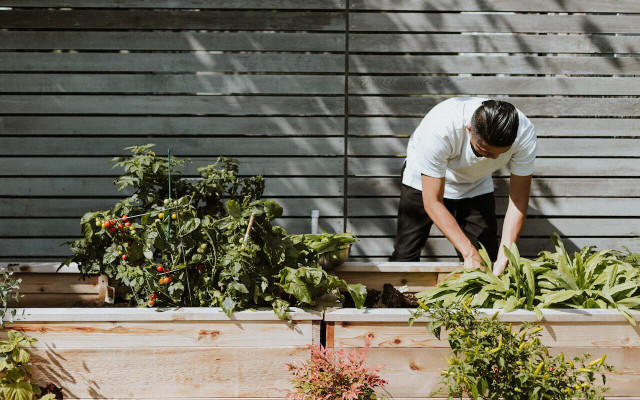 It may seem like a simple process, but sometimes, starting a community garden doesn't go according to plan. You may hit a delay in your planning, or get caught up in some red tape. Knowing what potential obstacles you might need to overcome ahead of time can hep make planning a bit easier. The biggest potential obstacles are: 
Getting the approval to start your community garden 
Securing proper funding 
Finding an adequate location 
Deciding which fruits, vegetables, and plants you wish to grow
Security
Getting children interested in the project
Each obstacle can be overcome with the right support. Appeal to community members that are part of city council to help get approval, or speak to local schools about getting children involved in the project. Be open and honest with the struggles you're experiencing. Many people have additional resources that they don't offer up until they know they're needed. 
Tip: Learn about crop rotation and how to leverage its benefits in your community garden to minimize damage from insect pests and to help you manage soil fertility.
Happy planting! 
Read more: 
** Links to retailers marked with ** or
underlined orange
are partially partner links: If you buy here, you actively support Utopia.org, because we will receive a small part of the sales proceeds.
More info
.
Do you like this post?
Thank you very much for voting!