Winter is a great time to visit national parks — the snowy landscapes can be extra beautiful, and the parks tend to be less crowded. Read on to learn which are the best national parks to visit in winter and how to be an eco-friendly hiker.
Why Visit National Parks in Winter?
Visiting a national park in winter means less stress when finding accommodation, booking activities you are interested in, and even finding parking. Overall, avoiding the high season and going to national parks in the winter can help you feel more at peace, secluded, and "one with nature." Hiking on a cool, brisk day can be much more enjoyable than sweating in the heat. Not to mention how cozy it is to come home to a homemade hot chocolate. Of course, many parks also offer unique opportunities in the winter as well, such as cross-country skiing, snowshoeing and dog sledding!
By visiting in winter instead of summer, you can also help reduce the overcrowding that happens in the high season, which can put a strain on fragile trails, wildlife, and the local infrastructure.
Tips for Visiting National Parks in Winter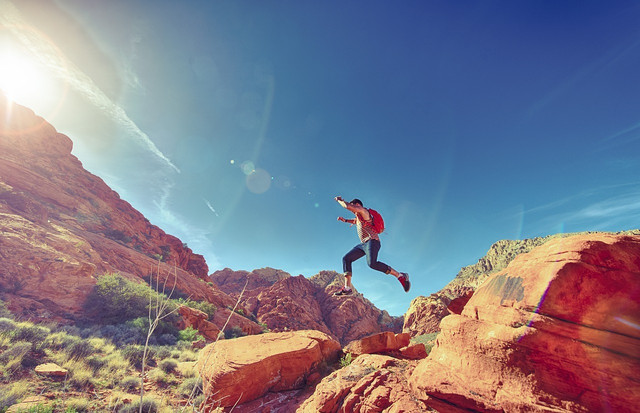 Pack tire chains if there is any chance it could snow in the area. If possible, it's always better to take a vehicle with four-wheel drive when you are driving to more remote locations.
Carpool! If you are taking a car and traveling with family and friends, carpooling is the most sustainable choice. Of course, traveling to national and state parks which are local to you is also recommended to save on gas money as well as your carbon footprint. You can also check out public transportation options. Amtrak runs through some national parks. 
Follow park regulations. This way, you can protect not only yourself but also the wildlife and other natural features of the park.
Stay up to date on the weather forecast.
Dress appropriately for the climate. This might mean wearing several layers if it's colder.
Always wear proper hiking boots. 
Use walking sticks for grip and traction when hiking.
Pack lots of water and stay hydrated. We recommend one liter of water for every two hours of hiking. 
Pack plenty of snacks as well! Avoid plastic packaging by preparing your own snacks at home, for example, 3 ingredient energy bars, DIY granola bars or vegan banana bread.
Always tell people where you are going. You can send a text, a voicemail, or leave a note. All that matters is that somebody trustworthy knows where you will be in case you get lost. 
Bring a GPS monitor. It is always smart to have a GPS monitor through which a loved one can track your location, especially if you are alone.
Be careful to stay on the trail. Especially in rocky and snowy areas, it is important to be extra careful. It's always good to have a map and GPS to stay on track. Staying on the trail also prevents you from disturbing wildlife and eroding the surrounding landscape.
Keep track of time. Winter days are short, so it is important to give yourself plenty of time to do all your activities before it gets dark. 
Pack out what you pack in. Any trash and bio waste you produce while in a park must be packed up and taken with you until you find a proper disposal site. This includes things like granola bars wrappers, banana peels, tissues, tampons, and feces. 
1. Visit Bryce Canyon National Park, Utah in Winter
Bryce Canyon National Park in Utah is beautiful in the winter. The snow brings out the red color of the rock formations and provides a great contrast in the landscape. On President's Day weekend, the park holds an annual winter festival that features astronomy programs, full moon snowshoe guided tours, and beautiful stargazing views. 
For highly prepared and experienced hikers, backcountry permits are provided as well. Keep in mind, however, that popular trails such as Wall Street and parts of the Rim Trail are closed in the winter.
2. Yosemite National Park, California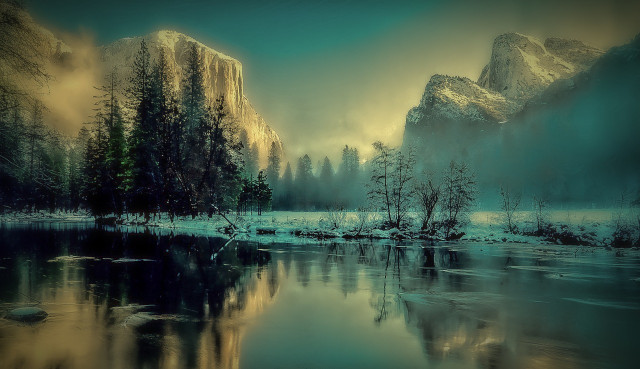 Yosemite National Park has lots of fun, snowy activities during the winter too! Although some roads are closed in the winter, the main roads which lead to Wawona and Yosemite Valley remain clear. Trails are open for snowshoers, and there are also beautiful spots for skiing and snowboarding. Just make sure to check the park website before you start your trip to make sure there aren't any road blockages where you want to go.
3. One of the Best to Visit in Winter: Grand Canyon National Park, Arizona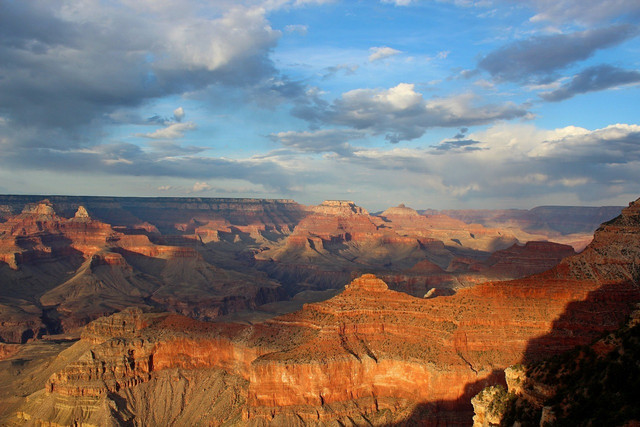 The Grand Canyon National Park, perhaps the most well-known national park in the United States, is perfect for visiting in the winter if you want to beat the heat. While Arizona is blisteringly hot in the summer, you can avoid the sweat and mosquitos by visiting in winter when the weather is fairly temperate and often sunny. While the North Rim closes during the winter, the more popular South Rim is open all year. It rarely snows in the area, and actually, the inside of the canyon can be cozy and warm, whereas the top is cooler. The most popular hikes, such as Bright Angel Trail and South Kaibab Trail, are delightful throughout winter.  
4. Volcanoes National Park, Hawaii: Warm and Sunny, Even in Winter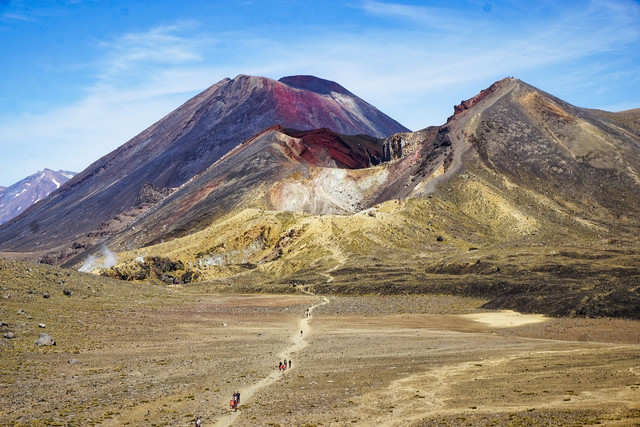 The Volcanoes National Park is in the Big Island of Hawaii. Due to its tropical climate, the park is open all year round and is consistently very sunny and warm. Visit the Volcanoes National Park to see active volcanoes, unique vegetation, and the massive caldera of Kīlauea. 
5. Zion National Park, Utah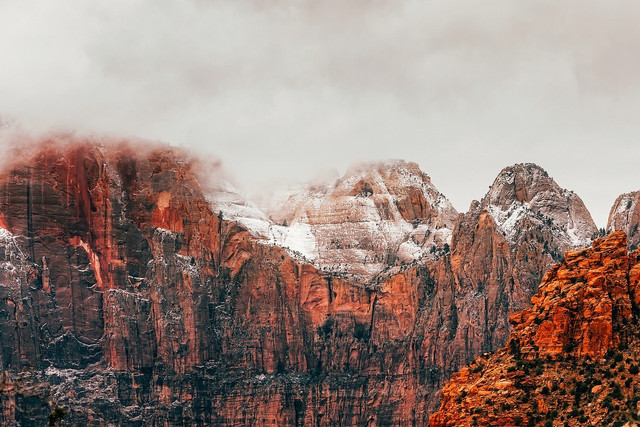 Zion National Park is beautiful year-round. Like Bryce Canyon, Zion National Park has red rocks, which are especially dramatic-looking when covered in snow. However, Zion National Park does not see much snow. It also does not get too cold. The average temperature is between fifty to sixty degrees Fahrenheit, making winter an ideal time to visit and avoid crowds. 
6. Big Bend National Park, Texas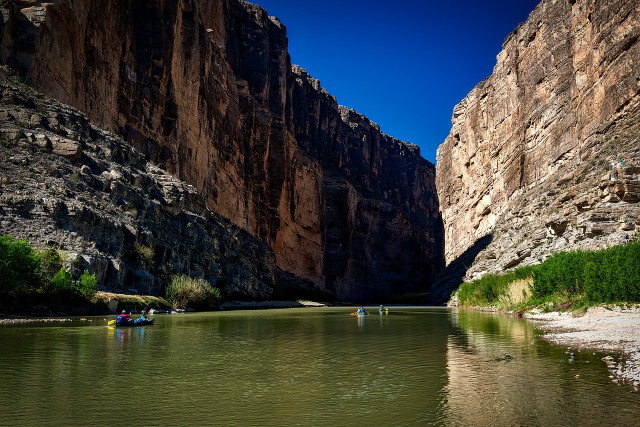 Known for its extreme heat in the summer, Big Bend National Park is perfect for visiting when it is cooler. This park is open year-round and does not suffer from snow closures. Crowds are fairly small in the winter as well. Popular trails include Boquillas Canyon Trail and Santa Elena Canyon Trail. Canoeing is also popular in Big Bend. 
7. Biscayne National Park, Florida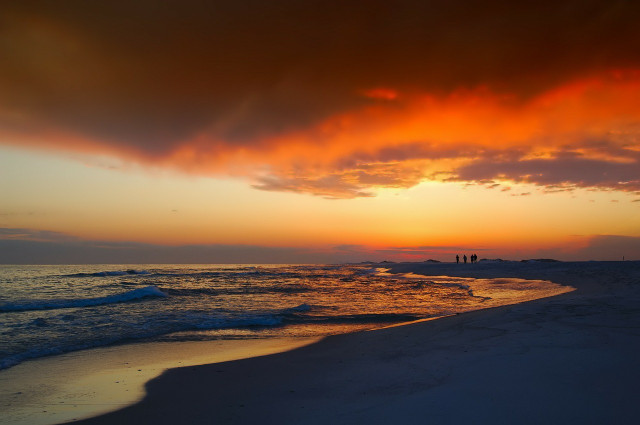 Some of the clearest waters and most beautiful beaches can be seen in Biscayne National Park in Florida. The average winter temperature is around eighty degrees Fahrenheit, so you can still enjoy the popular Biscayne activities, including kayaking, snorkeling, and boating. Visit Biscayne to see beautiful sunsets, tropical fish and sea turtles!
8. Death Valley National Park, California: Ideal to Visit in Winter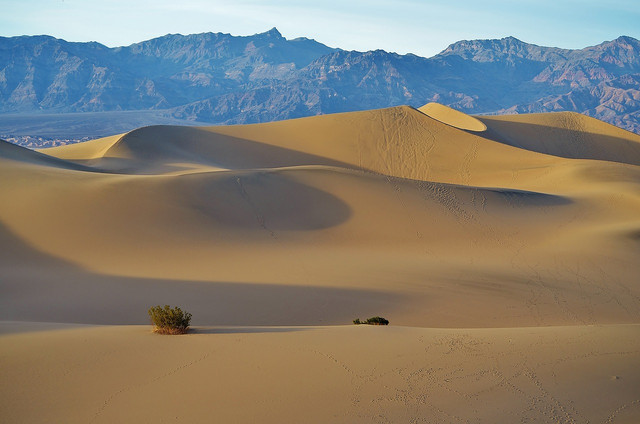 Death Valley is one of the hottest and driest places in the world, so it is bizarre that so many people continue to visit in the spring and summer. While the high season is in April and May, we recommend you visit Death Valley National Park in the winter. It doesn't get much colder than forty degrees Fahrenheit in the daytime, and it is sunny almost every day. Death Valley has a variety of unique landscapes, including sand dunes, canyons, colorful rock formations, and salt flats. It is open year-round, and you can camp or stay in a hotel. 
9. Mesa Verde National Park, Colorado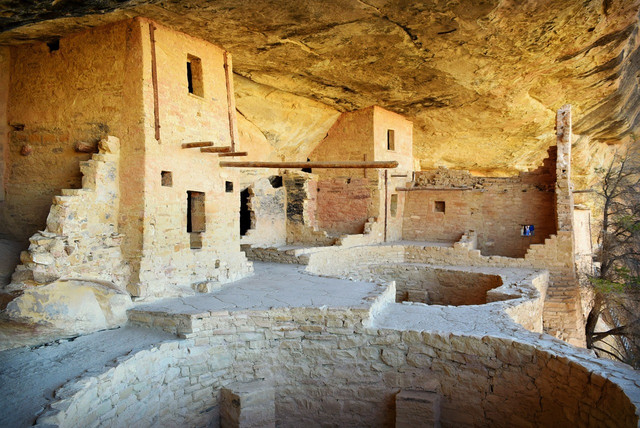 The Mesa Verde National Park of southwestern Colorado was named a UNESCO world heritage site for its archaeological and historical significance. While some parts of the park are closed during the winter, you can still see the beautiful dwelling remains of the Ancestral Pueblo people. It is rarely visited in winter so this is a great time to go see the famed spot without the stress of other tourists. 
10. Acadia National Park, Maine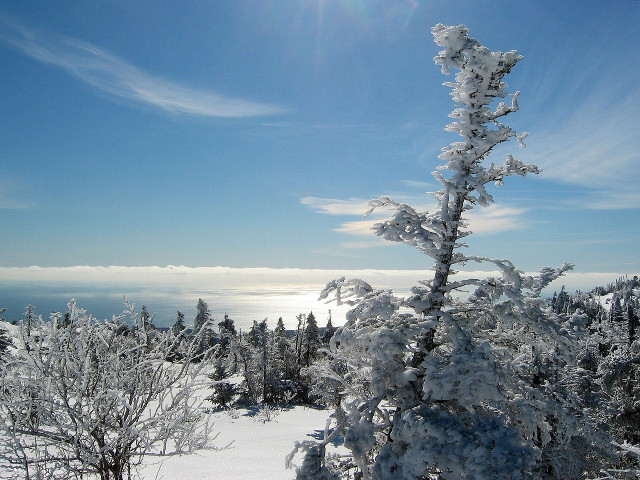 This East Coast national park has loads of winter activities, including backcountry skiing, snowshoeing, ice fishing and dog sledding. There are also beautiful scenic drives for days where you feel like being cozy and lazy. 
Read on:
** Links to retailers marked with ** or
underlined orange
are partially partner links: If you buy here, you actively support Utopia.org, because we will receive a small part of the sales proceeds.
More info
.
Do you like this post?
Thank you very much for voting!