Travel green! With the right zero-waste tricks, you can avoid producing trash on the road and keep your adventures environmentally friendly.
Zero Waste Travel: Water Bottle and Filter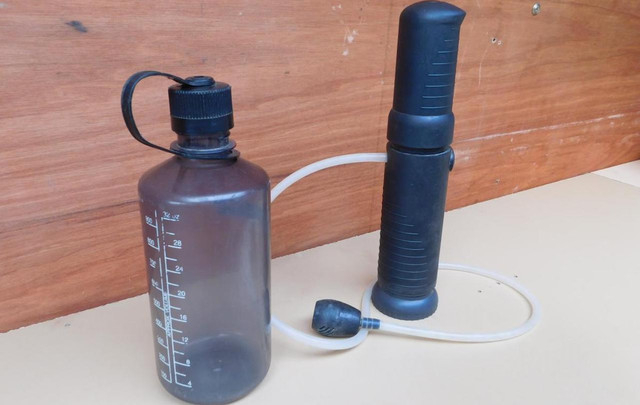 Plastic bottles create a huge amount of the trash. But the good news is, it's very easy to avoid using them by simply keeping a reusable water bottle in your backpack.
What material should your bottle be made of? Glass, aluminum, and plastic all have their pros and cons in terms of sustainability, and environmental advocates will probably argue to the end of time about which is the greenest choice. Instead of spending hours reading the literature, focus on ensuring that your water bottle is purchased from an ecologically responsible brand and that it fits your personal travel needs.
Water bottles or water pouches made of plastic are popular among travelers because they are often collapsible and can be paired with drinking tubes or filtration systems. Many bottels are made of recycled plastic, so no new synthetic material had to be produced for them. If you decide to buy a plastic bottle, look for one made of BPA- and PVC-free plastic.
Bottles made of stainless steel or aluminum are popular, because they are durable and don't weigh much. Metal bottles are also often insulated and will keep your coffee or tea hot all day. (You can buy them online, e.g. on Amazon**.
In the United States, we are lucky enough to have clean drinking water in every state: just fill your bottle up with tap water and you're set!
In many travel destinations, the tap water is full of bacteria, chemicals, hormones or even viruses. In these cases, a good water filter is necessary. You should decide what kind of water filter to purchase based on what kind of toxins you are trying to avoid. Many filters can remove bacteria from water, but not smaller infectious agents like viruses. Ask an expert in your local outdoor store for advice before deciding which filter is best for you.
Use Canvas Bags Instead of Plastic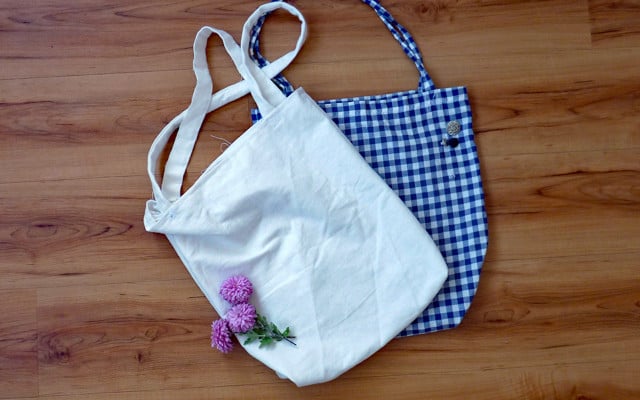 A canvas bag is one of the most useful tools in your zero-waste backpack.
Whether at the supermarket, farmers market, flea market or street fair, plastic bags are ubiquitous. By keeping a canvas bag with you at all times, you can carry all of your purchases without producing any extra trash.
To reduce your carbon footprint even more, try making your own canvas bag out of old mosquito nets or clothes.
Zero Waste with Camping Dinnerware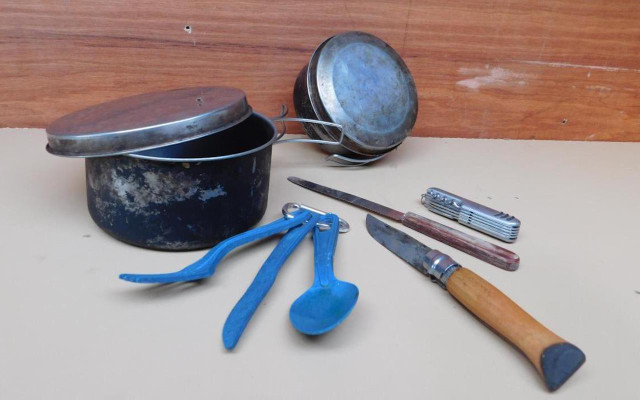 Many travelers enjoy eating outdoors and on the go. That works without producing trash, too.
A set of travel utensils with a fork, spoon, and knife is an absolute must. If you're going ultralight, go with a spork and use your pocketknife to cut whatever food you're eating.
A deep, wide plate that you can cut on will come in handy.
Travel dinnerware is available in many different materials, including BPA-free plastic, metal, and even wood. Choose whichever material suits you best, but be sure to avoid dinnerware made of melamine.
If you want to store your food in your backpack for later, bring along a sealable lunch box.
Zero-Waste Hygiene On The Road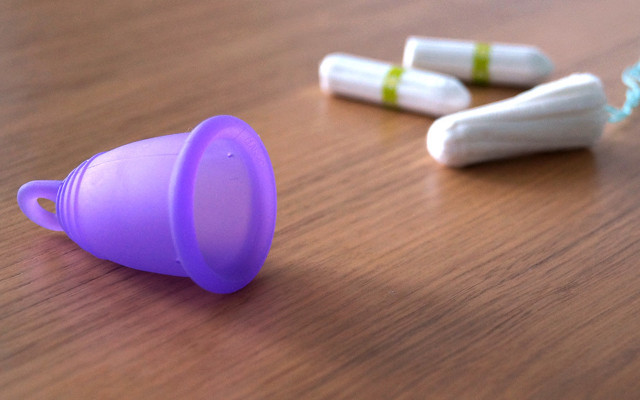 Personal hygiene products lead to enormous amounts of waste, but with just a few small changes you can dramatically reduce the amount of trash that you produce.
Choose a toothbrush made of compostable material, like bamboo, and use a concentrated toothpaste.
Disposable wipes are the opposite of zero-waste living and often contain chemicals that are harmful to your skin. Choose a compact microfiber towel like this one on Amazon** with soap and water instead: it produces less waste and is better for your body.
As an alternative to tampons, use a washable menstruation cup. It's cheaper, much better for the environment, and will save room in your backpack..
Traveling with a baby? Check out our advice on how to live waste-free with a baby.
Luggage and Souvenirs: Less Is More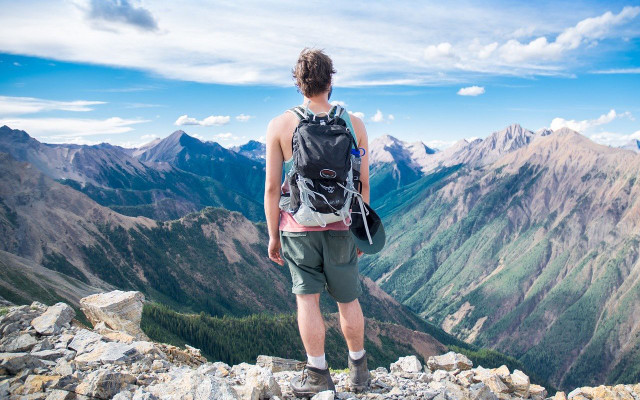 Zero-waste thinking is closely connected to minimalistic thinking, which is closely connected to backpacker philosophy. The core tenet of all three is, less is always more.
When packing, consider very carefully which things you really need and which you don't. Don't bring extras or doubles: you don't need three books and four power banks. Pack smart instead of more.
Buy a backpack that can fit the things that you need to bring and no more. This way, you set a hard limit on the amount of luggage that you can buy during your travels.
Ditch the souvenirs. Although they are given with the best intentions, souvenirs often end up collecting dust in the far reaches of the junk drawer. Send postcards to friends and family instead and let them know that you are thinking of them.
This article has been translated from German to English by Christie Sacco. You can read the original here: Zero Waste auf Reisen: Müll clever aus dem Urlaub verbannen
** Links to retailers marked with ** or
underlined orange
are partially partner links: If you buy here, you actively support Utopia.org, because we will receive a small part of the sales proceeds.
More info
.
Do you like this post?
Thank you very much for voting!