Poisonous trees are found throughout the US. When hiking or camping, it's essential to know which trees to avoid and how to prevent coming into direct contact with them.
The US offers some of the most spectacular outdoor experiences anywhere in the world, but it's essential to be aware of potential dangers. While you may be on the lookout for poison ivy or mushrooms, there are also poisonous trees in wilderness areas across the country. Read on for the poisonous trees you are most likely to encounter.
1. Sandbox Trees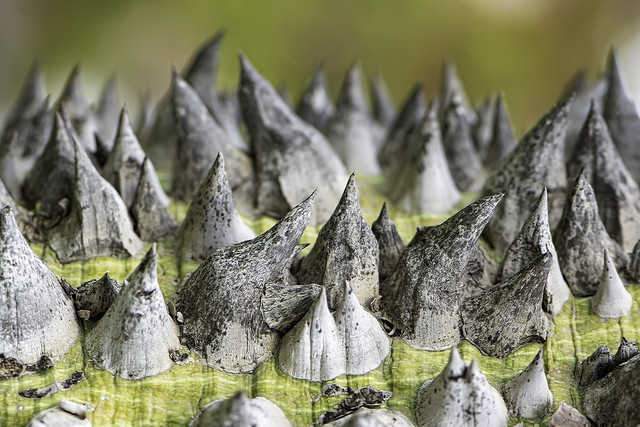 The sandbox tree, found in the US Virgin Islands and parts of Hawaii, is a particularly threatening-looking tree species, thanks to its spike-encrusted trunk. Sandbox tree sap can cause rashes and is so toxic that traditional Caribbean fishermen use its sap to poison fish. The tree's fruit is also poisonous and can cause nausea, diarrhea and painful cramps if ingested.
Weirdest of all, when the fruit of the Sandbox tree matures, it eventually explodes violently, sending seeds in all directions at nearly 170 miles an hour.
2. Poison Ivy
Poison ivy is an infamous plant found virtually everywhere in the US except for Hawaii and Alaska. Although not fatal, poison ivy should definitely be avoided since it has poisonous leaves that, when touched, can cause unbearable itching lasting for hours. Worse still, if left unattended, your skin can develop dermatitis up to three days after initial exposure. Dermatitis is typically characterized by itchy bumps or blisters that can become infected if not properly cleaned and treated.
3. Poisonous Trees: the Poison Oak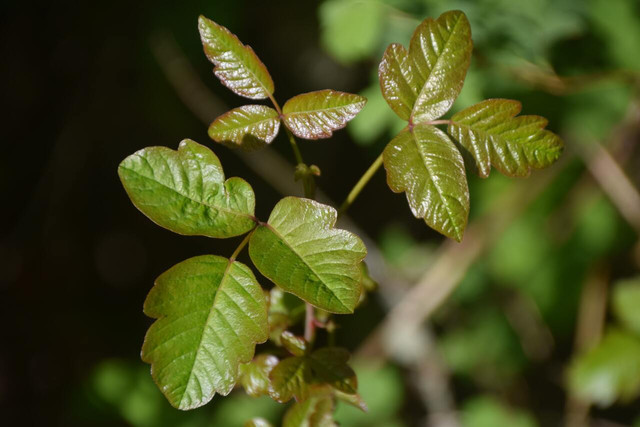 Like poison ivy, poison oak is found all over the US. Its toxins will affect you in many of the same ways: skin can develop dermatitis up to three days after initial exposure if not thoroughly and immediately cleaned. Itchy bumps or blisters appear shortly after your skin comes into contact with its leaves and sap.
4. Poison Sumac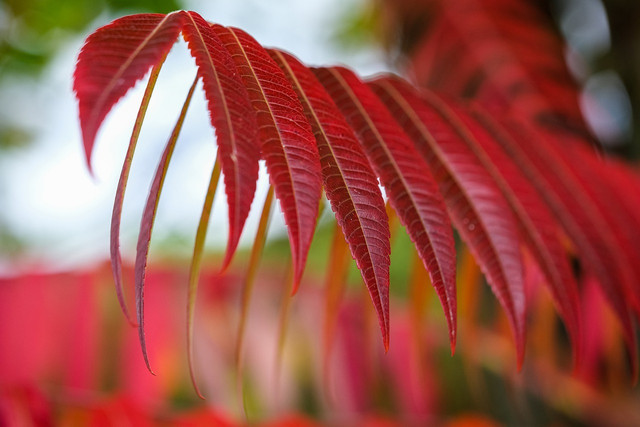 Poison sumac usually grows as a tree and is commonly found in swampy areas throughout the southern and eastern US. Much like the better-known poison ivy, coming into contact with its sap and leaves will cause skin rashes and irritation. If left unattended, skin that touches poison sumac can be affected by all the unpleasant symptoms of severe dermatitis.
5. Oleander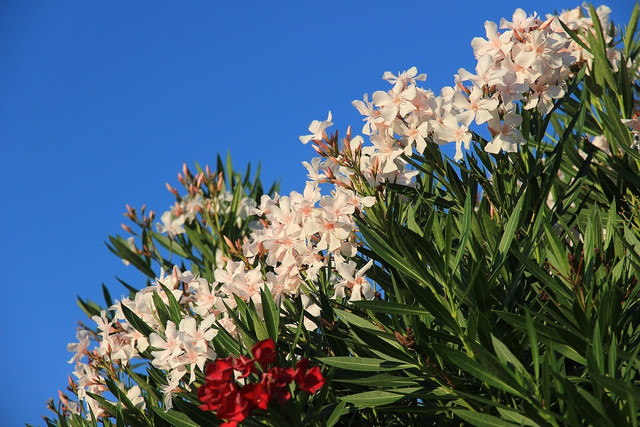 Oleander is a small, woody shrub found in gardens and roadsides in most southern states and along the west coast. Admittedly, oleander produces beautiful flowers in vibrant reds, yellows and pinks, but every part of this tree is highly toxic and should never be ingested.
6. Poisonous Trees: the Manchineel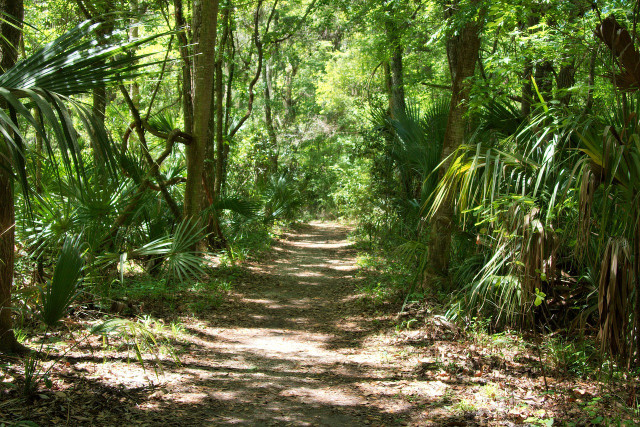 The manchineel is considered the most dangerous tree in the world — and for good reason. Toxins are found in nearly every part of this tree. It has acidic sap that can cause blisters. It can even cause blindness if it makes contact with the eyes.
It bears innocuous-looking fruit; however, don't be fooled. Just a single bite can be fatal. You want to avoid burning the manchineel tree, too, since the smoke it releases can damage the lungs and eyes. This tropical terror is native to Florida and is mainly found along the coast and in swamps.
7. Poisonwood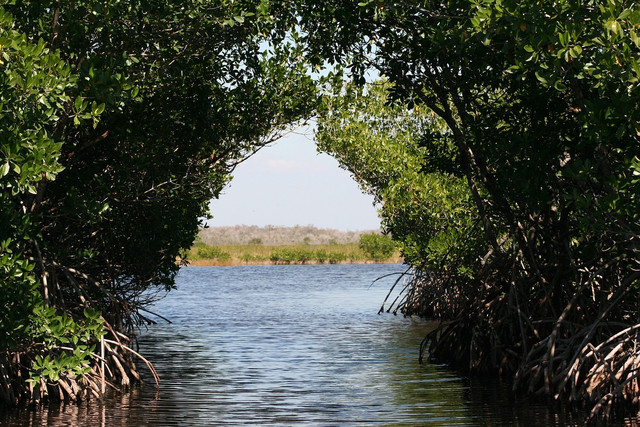 Poisonwood, found all over Florida, grows everywhere from Key West to the Everglades and Big Cypress. The trees are a common sight when hiking along the trails of Long Key State Park, National Key Deer Refuge and many other nature reserves in Southeast Florida.
Simply touching poisonwood will cause the skin to itch and swell. In severe cases, painful blistering can occur. Symptoms of poisonwood toxicity include swelling of the face, throat, eyelids and genitals.
Safety Tips for Poisonous Trees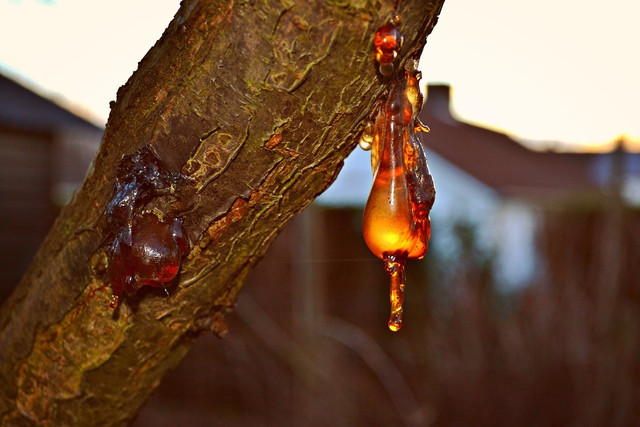 You don't need to worry about just being in the vicinity of poisonous trees, but to be safe, here are the most important safety tips to keep in mind.
Don't eat it
Unless you have good knowledge of the edible flowers, edible leaves, edible weeds and berries that are safe for humans, never consume something you come across on a whim. Illness and even death can occur if you ingest something poisonous in the wild.
Wear protective clothing
In most cases, the best way to avoid coming into contact with poisonous trees and plants is to simply cover up with long pants and long-sleeved shirts or sweaters. If you're working with trees, gloves and protective eyewear will keep you safe from saps and other parts of poisonous trees.
Don't burn poisonous plant matter
Okay, so burning those tree trimmings in the backyard seems like a great idea. However, depending on what type of tree you're burning, you're likely to inhale poisonous compounds from the wood and foliage. That can lead to respiratory irritation and, in more extreme cases, hospitalization. So, always be cautious if this is your go-to tree disposal method.
Wash up
If you do come into contact with a poisonous tree, you should immediately wash the exposed skin. Where possible, find water quickly and rinse the area thoroughly. If sticky sap is hard to remove, you may need to use rubbing alcohol or detergent combined with water to wash it off completely.
Seek help
If your symptoms persist, seek immediate medical help. Call the 24/7 Poison Helpline at 1-800-222-1222, visit poisonhelp.org or head to the nearest emergency medical center. Make sure to inform any medical professionals of the poisonous tree you've touched.
Want to learn more about sustainability and the environment? Follow us on Instagram or Twitter!
Read more:
** Links to retailers marked with ** or
underlined orange
are partially partner links: If you buy here, you actively support Utopia.org, because we will receive a small part of the sales proceeds.
More info
.
Do you like this post?
Thank you very much for voting!
[contextly_main_module]