You don't need to tolerate a smelly car interior with these simple DIY car air fresheners. Using natural, low-waste alternatives, your car will be smelling fresh in no time.
There are countless car air fresheners out there, using various ingredients, scents, and mediums to overcome foul odors. But you don't need to bother with the store-bought, plastic-wrapped disposable types if you opt to use some of these pleasant-smelling, low-waste car air fresheners that you can quickly make at home with little to no cost. We'll show you 8 DIY car air fresheners to help combat those smells. 
1. Baking Soda Sachets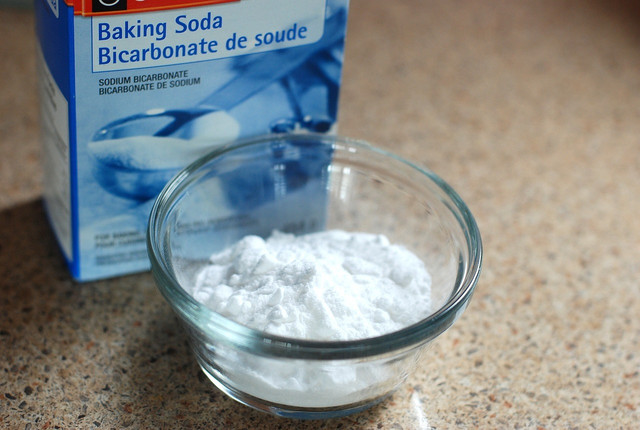 A proven 'odor eater', baking soda, when combined with your favorite essential oil (peppermint, sandalwood, or lavender being excellent choices), makes for an excellent DIY car air freshener. All you need to do is take some thin cloth (like an old bed sheet or worn-out shirt for example) and cut off a small square of the fabric – aim for 3 to 4 inches in length and width.
Lay the fabric on a flat surface, place two to three tablespoons of baking soda in the middle of it, add a few drops of essential oil, then lift up the corners of your fabric, bring them to the center, twisting them together to create a neat little air freshener pouch. Use some twine or ribbon to hold the ends tightly so the baking soda can't escape and make a mess. You can then place the little fabric pouch in your car's console, on the dash, or on the back seat where it can work its magic. You could even make a bunch of these to place throughout your car if you are dealing with a persistent smell.
Tip: Another option is to simply sprinkle baking soda over car interior surfaces like the floors and seat covers and let it rest for a few hours. This will allow the baking soda to absorb unpleasant smells before you vacuum the surfaces clean again.
2. DIY Clothespin Car Air Freshener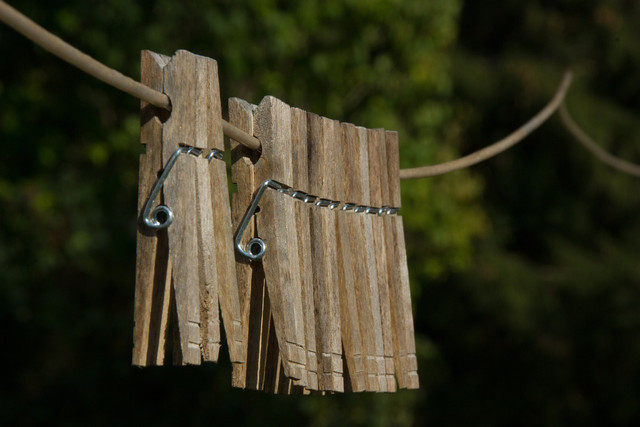 The quickest and cheapest option as a DIY car air freshener is taking a wooden clothespin and placing a few generous drops of your chosen essential oils onto it. The wood will quickly absorb and hold the essential oil within it, allowing for the oils to slowly diffuse their scent over time. Then once the fragrance starts to fade away, just add a few fresh drops to start all over again.
The good thing about clothespins is that you can easily attach them to the air vents in your vehicle, or any other part of your car's interior where they will not interfere in any way with your ability to drive. Keep a few spare in your glove compartment along with your essential oils and you can deodorize your car while on the go.
3. Scented Rearview Mirror Decor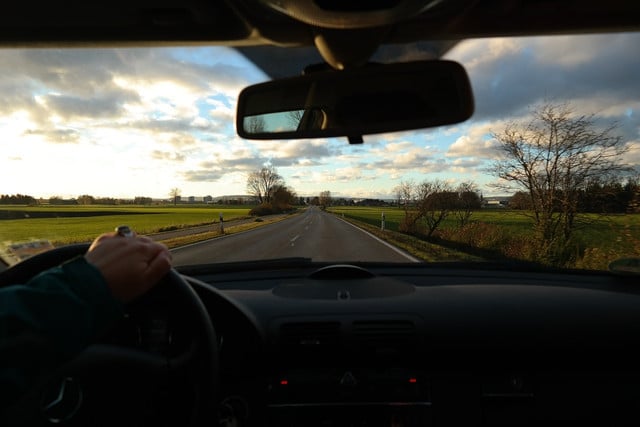 If you like your DIY car air freshener to have a creative and more decorative touch, you can make your own scented tree branch medallions and scent them with some generous drops of essential oils. This works in the same way that the clothespin method does. 
You'll want to cut a piece of a thick tree branch to make your medallion, no larger than the base of a coffee mug. Then you'll be able to drill a hole in the wood, run some twine through it, and hang it from your rearview mirror. Just keep in mind the smaller the better, since you don't want your DIY car air freshener to hinder your line of sight while driving. 
Note: Depending on which state you live in, it's illegal to have decor hanging from your mirror, so always pay attention to the local laws in your area. 
4. Herbal Sachets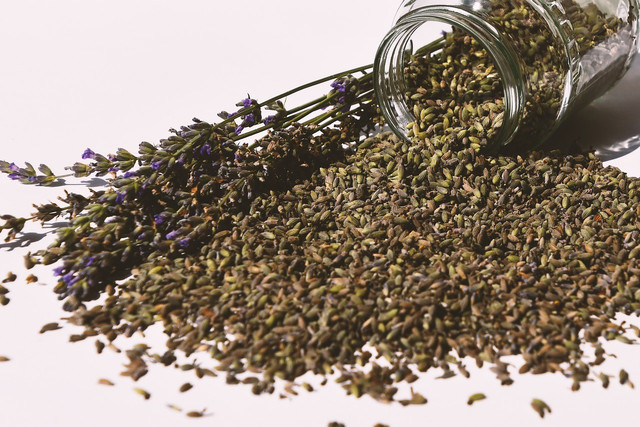 For those that prefer the wonderful natural fragrance of dried herbs, you can make a pouch of DIY herbal car air freshener. Similar to the baking soda and essential oil option described above, this is pretty much the same thing, just using dried herbs instead. Lavender, mint, chamomile, and rosemary are great choices since their fragrance will cut through stale odors inside your car with ease.
Take your little squares of thinly cut fabric, remember, you want the scent to be able to diffuse, rather than be trapped inside by the textile. Lay your fabric on a flat surface, add your dried herbs to the middle, then bundle and twist up the fabric so the herbs are held firmly in place. You can opt to tie them off with twine or ribbon, but even better, take a needle and thread and sew the herbs in so they can't fall out. Your scented herbal pouch will be super easy to prepare, so make a few and place them in convenient spots throughout your car's interior.
5. Essential Oil Air Freshener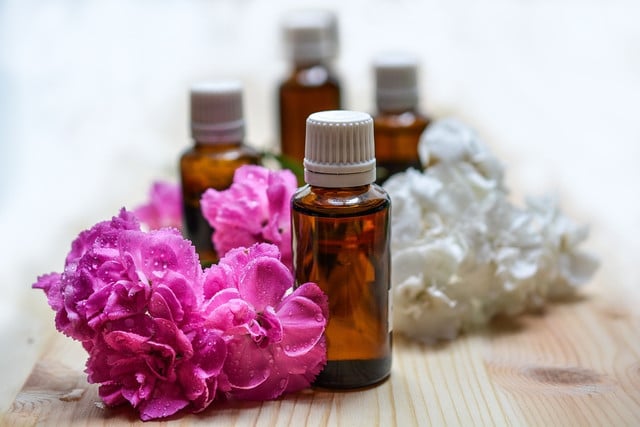 Another DIY car air freshener idea you might have come across is using some felt with a few drops of pleasant-smelling essential oils. You can whip these up in next to no time, cut them into whatever size and shape you please, and replenish them with more oil when the scent starts to wane. Felt is easy to find if you don't have some of it laying around already, and given its dense properties as a textile, it is the perfect medium for holding your essential oils for a long time.
6. Scented Candle Wax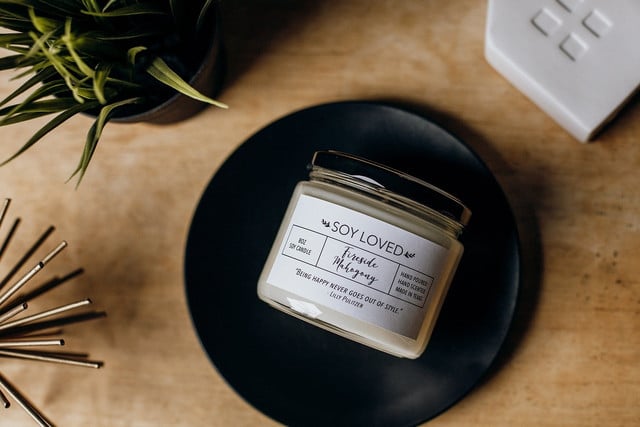 Don't want to throw out the remains of those spent scented candles? Give them a second lease on life as car air fresheners. You will need to take a small empty jar, punch some holes in the tin lid and place your waxy remains inside. This is a great option particularly in the summer months, as the car heats up the wax will melt, releasing its scent in the process. You can even make up a few different jars using your old scented candles and rotate them to vary the scents inside your vehicle over time.
Tip: This works best with plant-based scented candles, since many conventional candles are petroleum-based, it may not be ideal to be inhaling those types of fumes over a prolonged period. Remember that the key is to keep your DIY car air fresheners as natural as possible.
7. Scented Felt Wreath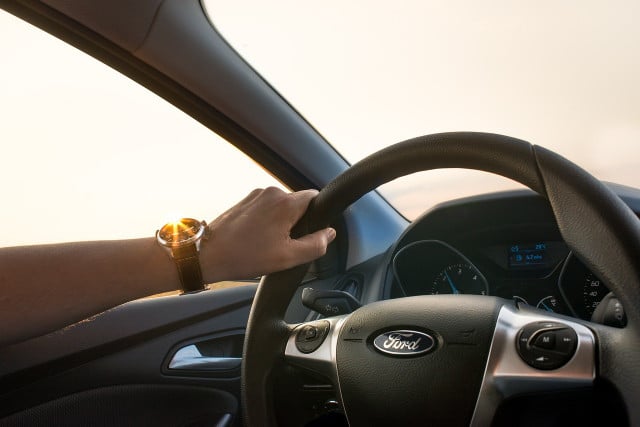 A crafty, colorful way to freshen up the smell inside your car is fashioning a scented felt ball wreath. Just grab a handful of felt balls (available at most craft stores), take a needle and thread, and run the needle through them one by one to create a little chain. Then bring the two ends together and fasten them with a bit more sewing and voila, you now have a wreath. Taking your chosen essential oil, generously drop some onto each felt ball before placing it inside your vehicle. You could opt to even hang it from your mirror, but again, be sure to inform yourself of local laws to avoid any legal entanglements.
8. DIY Car Air Freshener Spray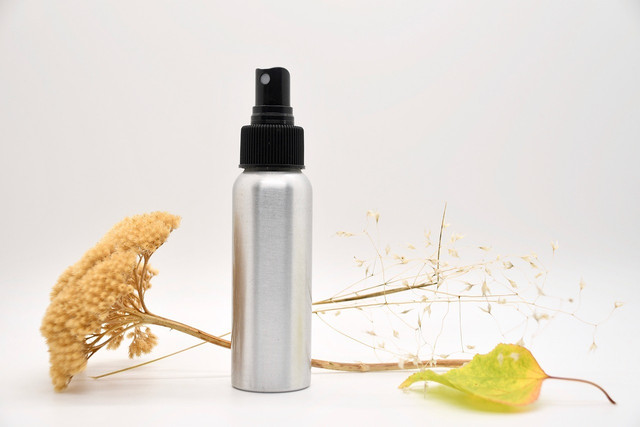 Last but not least, if you don't have the time or inclination to get crafty with your DIY car air freshener, just get to the point and concoct your own handy air freshener spray. Using a two-ounce bottle, fill it with some rubbing alcohol or vodka, add your essential oils and some salt, and you are done.
If you are worried about potentially harming leather seats or interiors, this deodorizing idea should be safe, so long as you're not drenching every surface of the interior with your freshening spray. A few quick spritzes should be plenty enough to neutralize bad smells in your car almost immediately. Avoid sensitive areas like your dash and any displays since the alcohol in the spray could affect plastic-coated surfaces.
Other Car Freshening Tips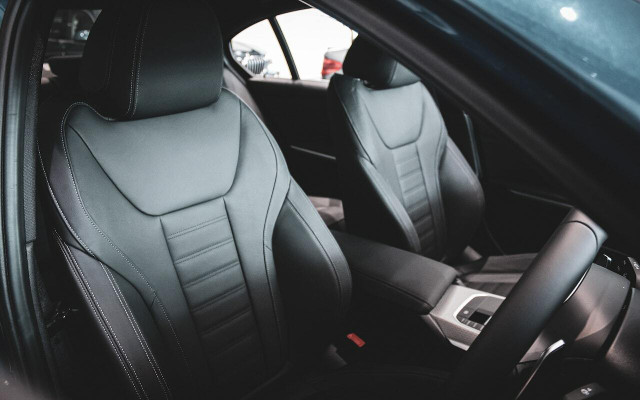 Vacuum Out Bad Car Odors
Most of the time, bad smells in your car will likely be coming from fabrics. Regular vacuuming at home should be enough to maintain a fresh smell inside your car, but for those really stubborn smells, consider a professional detailing service. Once that is done, you can stay on top of odors developing again by regularly vacuuming when you get a bit of spare time.
Check for Mold
If there is a persistent damp, mildew-like smell in your car, you might be looking at a problem with mold. Mold can sometimes develop in your AC vents, which might require a professional to take a look at, but in most cases, you should be able to clean the AC vents easily enough yourself. Also check seat fabrics and carpeted floor covering for signs of mold, as these could also be the source of the bad smells and will require a more vigorous professional cleaning.
Read more:
** Links to retailers marked with ** or
underlined orange
are partially partner links: If you buy here, you actively support Utopia.org, because we will receive a small part of the sales proceeds.
More info
.
Do you like this post?
Thank you very much for voting!