No diffuser? No worries! Follow our guide for quick and easy ideas for DIY oil diffusers using items around your home without spending a dime.
Everyone wants a home that smells good. While scented candles or incense sticks can be a great way to make a room smell good, you might not want potential fire risks around your home. Using essential oils as room odorizers not only keeps you from worrying about open flames but may also help with your mood and well-being.
If you want to achieve a nice-smelling home without spending a lot of money on fancy equipment, there are many other ways you can do it. You can make your own DIY essential oil diffusers in a pinch that will fill your home with lovely scents, follow our tips and tricks for ideas on how to diffuse essential oils around your home without spending a dime.
1. Natural Air Flow Diffusers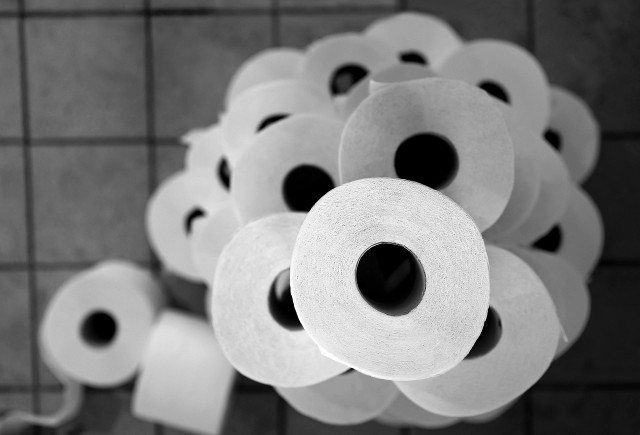 Toilet Paper Roll Method
The easiest, quickest, and most discreet way to make a DIY oil diffuser in your bathroom is to put a few drops of essential oil on the cardboard tube at the center of your toilet paper roll. Every time it's unrolled, air will flow across the oil and leave the room smelling refreshed.
Careful not to use too much oil, as it could saturate through to the paper and irritate your skin. After the roll is finished, you can continue to benefit from any oil left on the cardboard tube by placing it near a source of airflow.
Cotton Ball Method
Alternatively, if you don't want to scent your toilet paper accidentally, use a cotton ball by putting a few drops of oil on it and secure it anywhere with good airflow with a clothes peg.
Alternatively, you could pop a few cotton balls in the bottom of a bag, drawer, or trash can to diffuse oils easily in small places. If you don't have cotton balls, you can always use a handkerchief as a reusable option for this DIY.
Tip: To get the most out of a near-empty essential oil bottle, use the cotton ball or tissue to mop up the last of the oil inside the bottle before you repurpose it for something new!
2. Using Your Furniture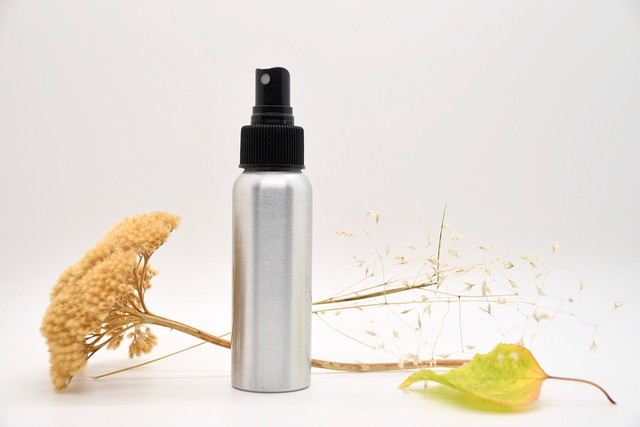 Spray Bottle
Sprays can be used to refresh any room in your home, and you can tailor them to fit the season. They are easy to make and can also make great DIY gifts. Add a few drops of your chosen oil to a repurposed spray bottle and top up with water, give it a good shake, and you're set.
Always shake well before using, as oil and water do not mix. Spray onto fabrics and carpets, every time someone sits down or moves across your carpet they will get a whiff of your essential oil spray. You can even add a bit of apple cider vinegar to the mix to help get rid of some stubborn odors.
Tip: Try using lavender oil and spraying them onto your bed linens for a relaxing night's sleep.
Vacuum Cleaner
Another lesser-known method of using household furnishings to diffuse oils around your home is to add a drop or two of your favorite oils directly onto the filter of your vacuum cleaner to turn it into a DIY oil diffuser. This is an easy way to refresh your home and boost your mood while you clean your carpets.
If you can't reach your vacuum filter, or you're worried about causing damage to your machine, don't worry! You can also vacuum up a cotton ball with a few drops of oil on it as mentioned above and vacuum it up before starting your cleaning for a similar effect.
3. Ornamental Diffusers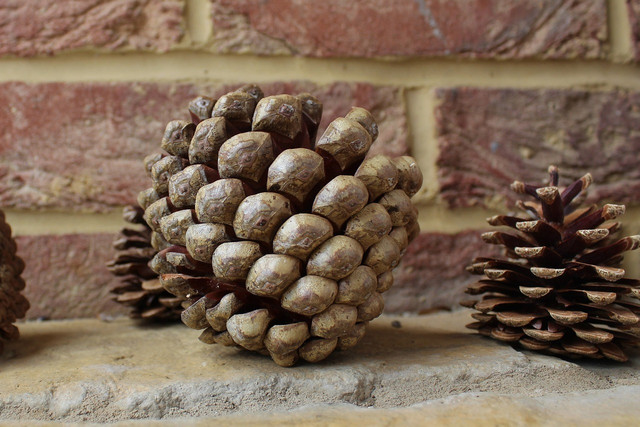 Pinecones
Pinecones are great for holiday decor and great for defusing essential oils. What better way to get in the festive mood than foraging for pinecones to decorate your home?
Before you can repurpose and use them as decorative DIY oil diffusers, you will need to bake them to ensure all bugs and bacteria are gone. This also helps ensure any unwanted houseguests.
Spread out your foraged pinecones on a baking sheet and place them in the oven for up to 1 hour at 200 degrees Fahrenheit, and let them cool. You can skip this step if you're reusing pinecones from a previous year.
Place pine cones in a large bowl and sprinkle with cinnamon essential oil (or scent of your choice). Toss to coat.
Cover the bowl tightly, preferably with a lid.
To distribute essential oil and scent, shake pinecones every couple of days. The pinecones will be ready to use in a few weeks. They will smell more potently in smaller rooms, or you can space them out around larger rooms for a more pungent scent.
Tip: While you're out collecting pinecones, why not gather a few pine needles too? Long appreciated for their therapeutic benefits and uses in and around your home, pine needles are always good to have in supply.
Terracotta or Clay
Terracotta and clay are great natural DIY oil diffusers, as they absorb the oil and release the scent slowly. Some people place a few drops so essential oil on little statues or pendants and hang them up in windows to allow the sun to warm them up and the breeze to pass over them.
You can also reuse old broken terracotta plant pot pieces in this way by tying some string around them and hanging them as makeshift pendants in your home. This method is best suited to more aromatic oils, as the clay or terracotta does tend to soak up and hold quite a lot of the fragrance.
Read More:
** Links to retailers marked with ** or
underlined orange
are partially partner links: If you buy here, you actively support Utopia.org, because we will receive a small part of the sales proceeds.
More info
.
Do you like this post?
Thank you very much for voting!