Backpacking in the rain can be bad for you if you are not prepared. Make sure to follow our tips to be a safe, comfortable, and responsible backpacker.
Not only is hiking and camping in the rain often frustrating, but it can pose safety concerns. Backpacking can be dangerous in general mainly because you're likely to be far from medical assistance if needed. The rain can increase risks on the trail because it's harder to hike in muddy and slippery conditions. Things like flash floods, mud slides, and getting caught in thunder and lightning are concerns in the rain as well. Even in warmer weather, you can get hypothermia when wet for too long.
Day hiking provides the option to turn back if it starts coming down hard – when you're backpacking, you need to be even more prepared. You'll be in a lot more trouble if it starts raining a few days into your journey, and you don't have what you need. It's important to educate yourself and pack right so that the rain doesn't completely ruin your trip by causing illness or injury.
1. Dress Properly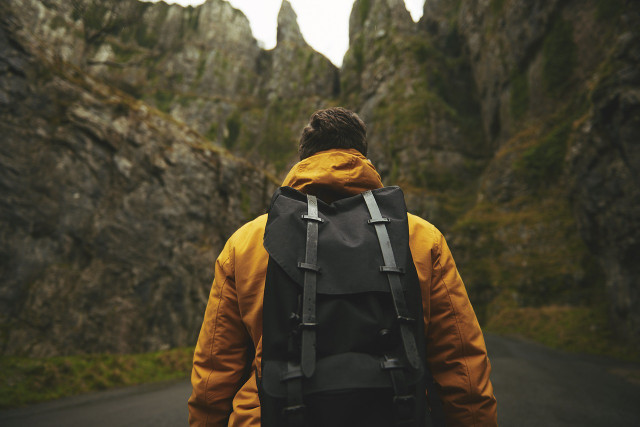 Most importantly, you need to dress right for backpacking in the rain. This means wearing lots of layers to stay warm and dry. Waterproof outer layers are essential, so put on your best rain jacket and pants. Keep your feet warm and dry with moisture wicking socks. You may want to layer crew socks overtop and pull them up high under your pants. Since most of your body heat escapes through your head and feet, hats are important as well. You may want to wear a beanie or baseball hat underneath the hood of your raincoat.
Tip: pack extra clothing so you can swap them out if you get wet.
2. Wear Waterproof Hiking Shoes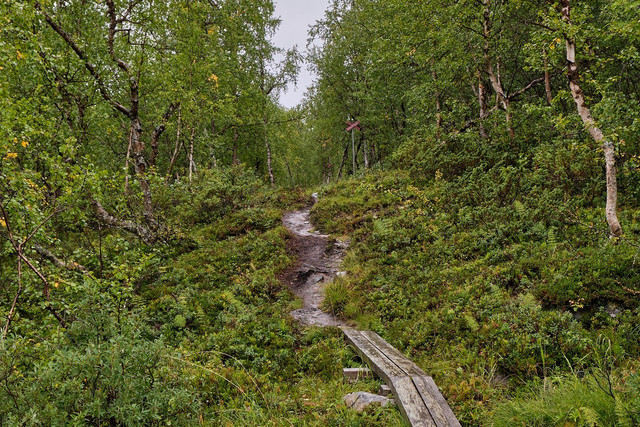 You will need waterproof trail shoes. While rain boots may seem ideal, they don't provide the support needed for long distances. Properly cushioned hiking shoes with rubber lining are best to keep your comfortable and dry. If heavy rain is forecasted throughout your trip, you should bring a second pair of shoes. Shoes take quite a while to dry out, especially in rainy climates, so you'll be happy to have a dry pair to slip into while you wait.
3. Waterproof Your Bag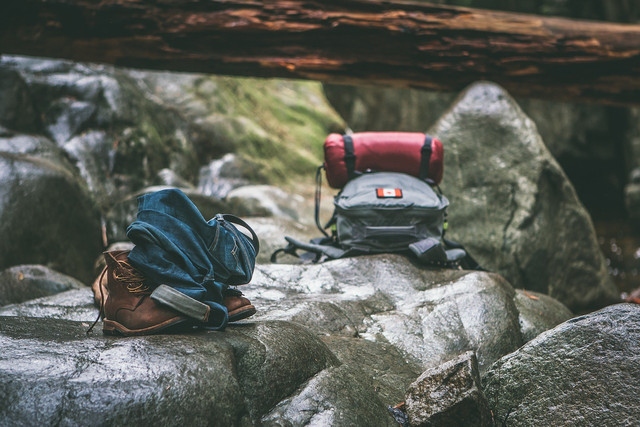 In addition to wearing waterproof clothing, your backpack should also be waterproof. This is essential as all your important gear needs to stay dry for the entirety of your trip. If you don't have a waterproof bag already, head to your nearest outdoor shop for a rain cover for your backpack. Otherwise, you can tie a tarp around your bag, though the rain will likely still get in. For extra protection, you may want to pack some of your more important gear in separate waterproof bags as well. Things like your phone, camera, maps, clothing, and dry foods are essential. If you're going to be taking your phone in and out of your pocket, you might want to invest in a waterproof case.
4. Pack Heavy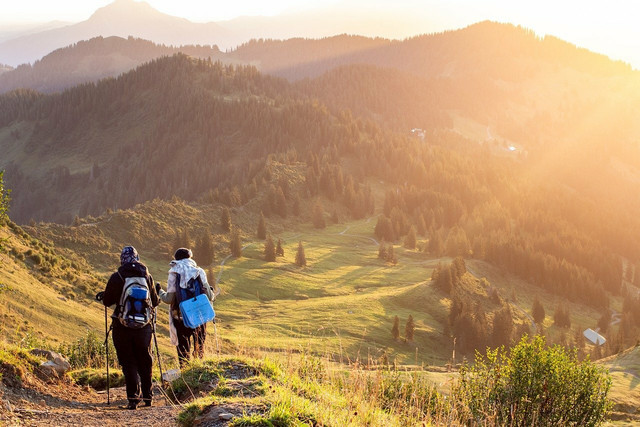 Overpacking is often avoided due to the excess weight, but when backpacking in the rain, it's recommended. It's important to bring plenty of extra clothing and food. When the weather is bad, you need to be even more prepared. Extra calories are necessary to keep your body energized and warm, so bring more food than you think you will need. Layers are also important so that you can change your clothes when you do get wet. It might take a while for your wet clothes to dry out, so you'll be happy to have a good supply of dry tops and pants.
5. Pack a First-Aid Kit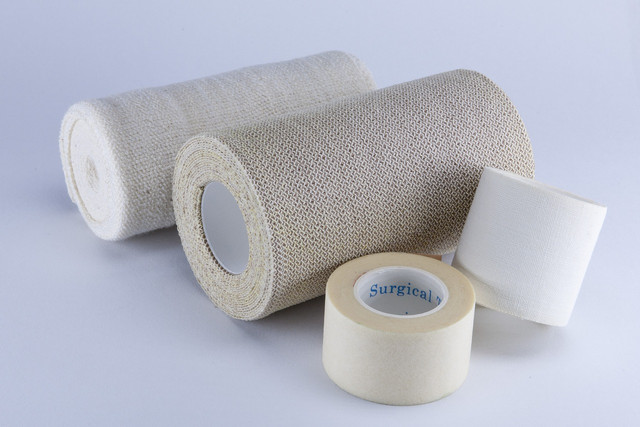 Rainy weather increases risk of injuries, both big and small. Anything from blisters to slipping and breaking your leg is possible. When you're farther into a trek and backpacking away from any nearby cities, it's best to be prepared for anything. Bring bandaids, ibuprofen, gauze, antiseptic, emergency hypothermia medication and anything else you think you might need.
6. Use Hiking Poles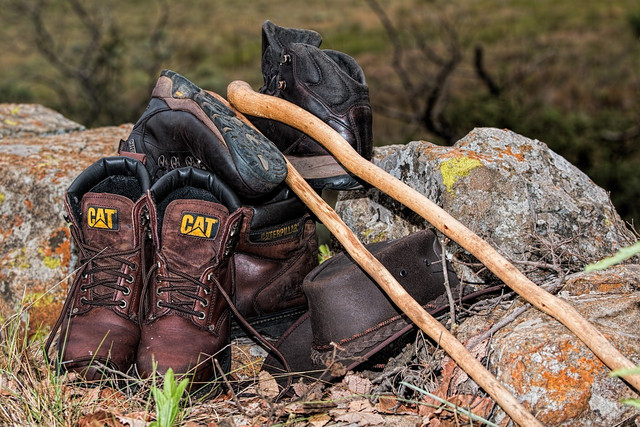 Walking sticks are helpful when backpacking in the rain, as they can help you retain your balance. Not only does this make every step you take a bit easier, it can also help decrease the risk of injury. Whether you're young or old, beginner or expert, hiking poles can be a very useful tool.
7. Look for Higher and Drier Ground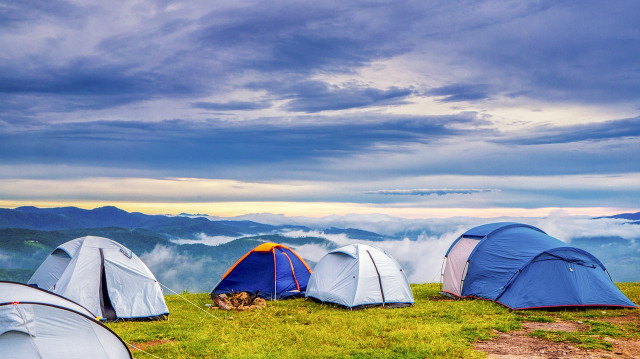 When setting up camp, it's ideal to search for somewhere that you can escape the elements. This generally means avoiding valleys and lower elevations. If you can, try and find a hill or somewhere a bit higher up so that you won't have to worry about flash floods. If there isn't any lightning, setting up camp under a tree is a good idea.
8. Use Rain Cover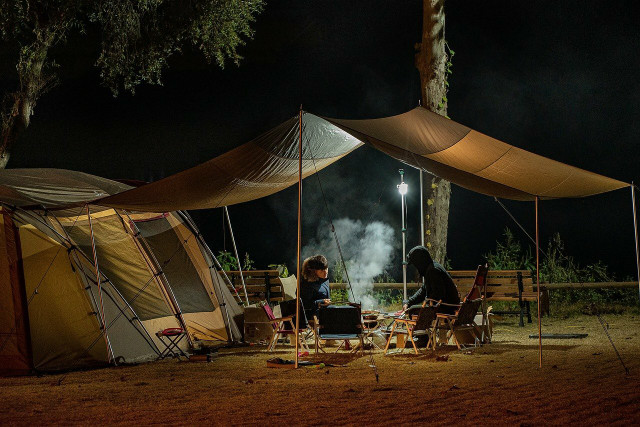 Don't be lazy when it comes to your set-up – set up a tarp or rain fly, even if it's not raining when you're building camp. Make sure your rain guard is taut and strong, and try to angle it against the wind. It might be tempting to curl up in the tent as soon as it's built, but it's important to set everything up properly so you are protected from the elements.
9. Stay Dry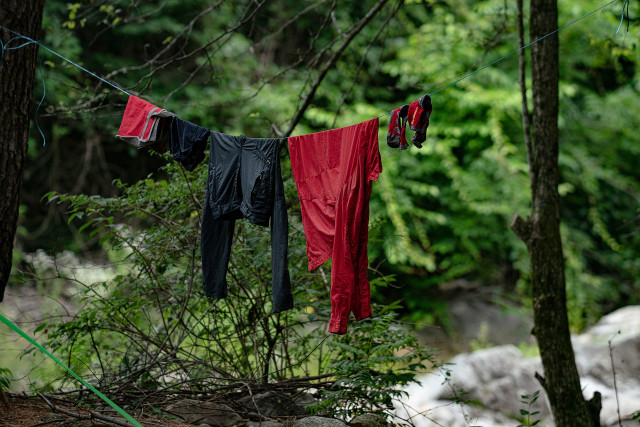 Don't underestimate the dangers of hypothermia. Getting wet and staying wet can be very dangerous. Make sure to change your clothes regularly if you are getting wet. Even with the best gear, you will get wet over time. Take breaks on the trail to change your clothes, especially your innermost layers. The top and pants touching your skin should not be wet for very long. When you set up camp, hang your clothes under the tarp or by the fire so they can dry overnight. Make sure to put on fresh clothing so that you are completely dry when you go to sleep.
Read more:
** Links to retailers marked with ** or
underlined orange
are partially partner links: If you buy here, you actively support Utopia.org, because we will receive a small part of the sales proceeds.
More info
.
Do you like this post?
Thank you very much for voting!