Camping outside of developed areas with no electricity, water, or sewer hookups doesn't appeal to everyone, but the benefits of free camping are numerous. With this guide, we'll explain what wild camping (or boondocking) is, and what to keep in mind. 
Free camping goes by many different names. According to the Bureau of Land Management (BLM), it's dispersed camping, among the RV community, it's better known as boondocking, and some like to call it wild camping. Whichever your preferred term, we've put together a guide on what you should know when free camping in the US and Canada.
What is Free or Wild Camping?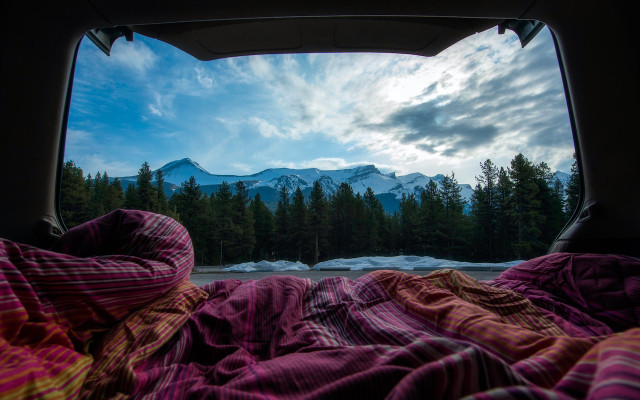 Camping is a popular outdoor activity for Americans and Canadians alike, and with the rise of #vanlife, more and more people are looking to overnight in natural areas. However, wild camping refers to a style that is much more off-grid than your typical campsite.
There is no access to potable water, sewer hookups, or electricity, so you really have to make sure you plan accordingly. Cell service ranges from super fast LTE to absolutely none at all, so bring a satellite phone! Some dispersed camping sites require you to drive down old service roads, while others are a bit less off the beaten path.
Benefits
You can end up camping in spots that are more wild, secluded, and beautiful than your average campsite.
The sites don't require payment, so you can have a very inexpensive holiday.
The flexibility to change your plans on the fly and the freedom to go where you want.
Get away from the hustle and bustle of city life and enjoy some rest and relaxation while getting in touch with nature.
Where Can I Wild Camp?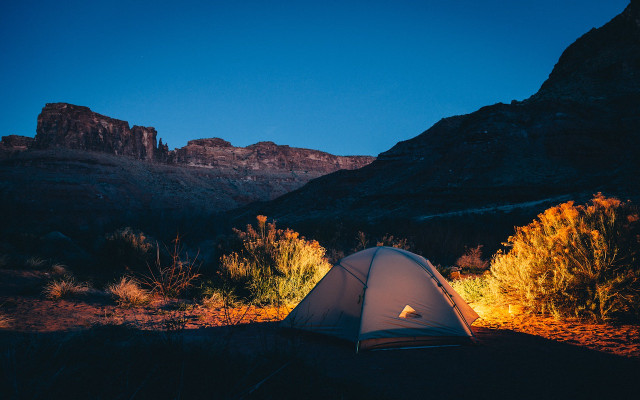 Now that you know what wild camping is, we'll look at where you can do it. Free camping can be done on different types of land across the country, and each type appeals to a different type of camper. There are a few common rules about campsite location:
must be at least 200ft away from a water source
maximum stay policy, check your site for more details
USA: Unless otherwise marked, you can typically wild camp in US National Forests & Grasslands or on BLM publicly managed land. Most of the wild camping areas have a 14 day maximum stay policy in any given 28 day period, and your next site will need to be 25 miles away from your last one.
Canada: 89 percent of the land is Crown Land, meaning it's available to Canadians for public use. If you're not Canadian, you can purchase a permit to enjoy the same freedom. You really need to do your research when it comes to camping on Crown Land because each province has its own rules. Canadian residents can wild camp up to 21 days in any one location per calendar year.
Free Camping With Kids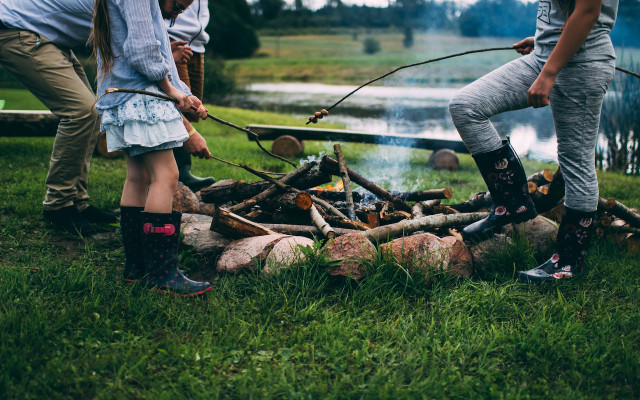 Whether you're on a budget, want to try something different, or just simply love nature, wild camping can be a great alternative to your standard family vacation. It will allow your kids to experience nature in a whole new way and teach them wilderness survival skills like fire building, creating potable water, and wildlife safety.
Nowadays, it's a great way to get children to really disconnect from technology and get back to basics. Just be sure you bring enough blankets, warm clothing, food, and water…plus the ingredients for smores!
Dispersed Camping Resources: How to Find Boondocking Sites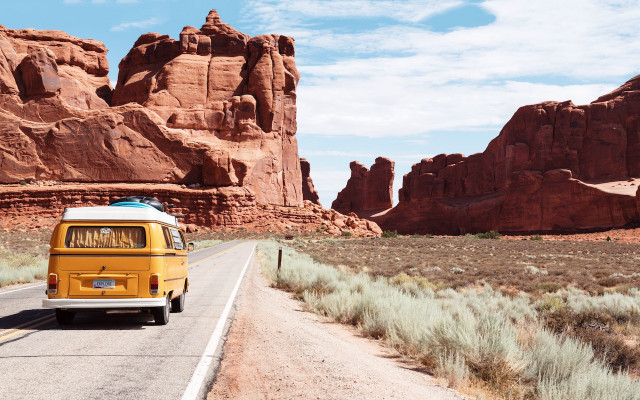 There are incredible amounts of information out there to make finding a spot to call your own a simple and straightforward process. But that's not all there is to learn. Make sure to educate yourself on the area and on how to respectfully behave in nature before you go boondocking. These are just a handful of the resources available to use:
Websites
Books
Camp for Free: Dispersed Camping & Boondocking on America's Public Lands, available in your local bookstore or on Amazon**
Backroad Mapbooks (Canada + Washington State), available through the BRMB website.
Free RV Camping American West, available in your local bookstore or on Amazon**
Apps
Phone/In Person
Local Ranger Stations: call to check for fire restrictions and any other important up-to-date information. One of the best resources for information on wild camping you can use!
Visitor Information Centers
Go with a friend who has camping experience and knows how to appropriately behave in nature. There's no greater resource than someone who has first-hand experience!
Recommended Packing List for Free Camping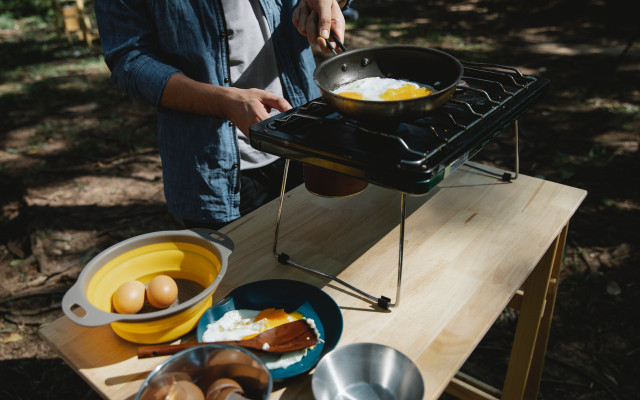 Besides all your regular camping gear like a tent, sleeping bags, flashlights, or first aid kits, the following gear will come in handy when boondocking:
Folding Table: great for prepping meals, eating, and playing cards.
Folding Chairs: these will help ensure you can get out and enjoy your surroundings.
Water Filtration System: you either need to bring extra water, or a way to purify water so you don't get dehydrated while wild camping.
Wash Basin: for dishes, clothes, or anything else you need to clean. You may also want to bring along some dish soap and clothes.
Camp Stove: some dispersed camping locations don't allow fires, so you can't rely solely on cooking over flames. Make sure to bring backup fuel too.
Shower Bag/Solar Shower: this one is a personal preference. If you aren't going to be camping for long, you can probably do without – it's up to you.
Toilet Kit: this includes items like a trowel, toilet paper, trash bags, and hand sanitizer. Depending on your campsite, you may be required to pack out your waste. Check out REI's Guide on outdoor bathroom hygiene for more information.
Tire Traction Mats: weather can change quickly when you're out in the wilderness. It's better to be prepared than to get stuck in the mud down an old logging road.
Keep in mind, some wild camping locations don't have vehicle access, so you'll want to pare down what you have to carry in and out. If you're planning on wild camping with kids, make sure to bring some extra snacks, blankets, and forms of entertainment!
Respect Nature When Wild Camping: Leave No Trace
When spending any time in nature, especially overnighting, it's important to follow the Leave No Trace guidelines. There are seven main principles:
Plan Ahead and Prepare
Travel and Camp on Durable Surfaces
Dispose of Waste Properly
Leave What You Find
Minimize Campfire Impacts
Respect Wildlife
Be Considerate of Others
If you want more in-depth knowledge of what these principles entail, head on over to the Leave No Trace website.
Dispersed Camping Safety Tips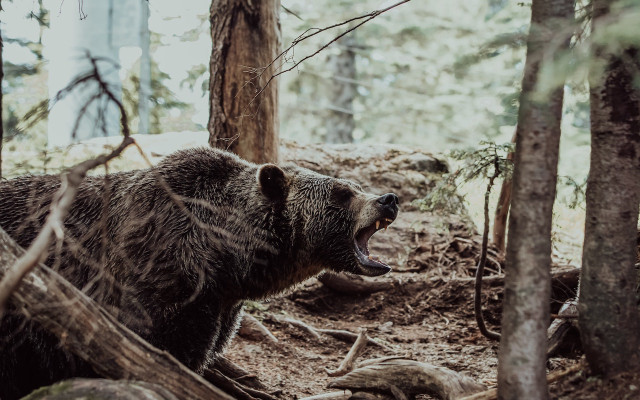 It's always a good idea to educate and prepare yourself for any potential emergencies that may arise while going out into the wilderness. This includes wildlife encounters and injuries. Depending on the region you're headed to, wildlife encounters can be very dangerous, so here are a few tips to reduce your risk:
Make sure that the spot you chose for wild camping is safe. Check in with a local park ranger or wildlife official for information on the area and tips.
Keep all food, toiletries, and garbage in airtight containers (preferably bear proof ones) and either keep them in your vehicle, or hang them between two trees at least 10 feet off the ground.
Don't sleep in the same clothes you cook in – animals have a very strong sense of smell and this can attract them to your campsite while you sleep. Instead, keep those clothes in an airtight container to block out any smells.
If you're headed to bear country, make sure you bring along some bear spray. Chances are, you'll never have to use it, but it's better to be safe than sorry. Read more about what to do if you encounter a bear here.
** Links to retailers marked with ** or
underlined orange
are partially partner links: If you buy here, you actively support Utopia.org, because we will receive a small part of the sales proceeds.
More info
.
Do you like this post?
Thank you very much for voting!