In recent years, fair trade coffee has been gracing our shelves in ever-increasing numbers. But what are the fair trade coffee brands worth paying attention to? Let's find out.
First of all, what is fair trade coffee? 
Put simply, fair trade is a term applied to products such as foodstuffs (like coffee or chocolate) and handicrafts that are sourced fairly. This means they are sourced via supply chains that benefit and remunerate farmers and producers for their goods fairly, as well as mitigating unfair trading practices such as price gouging, monopolies and harm to communities or individuals.
Fair trade, as a concept, is different to Fairtrade, an official certification. For example, the label you see on a bunch of bananas is most likely awarded by the Fairtrade International organization. There are, however, a few different fair trade organizations in the US with different seals, which we'll explore further below. 
Fair Trade Coffee: Issues Facing Coffee Producers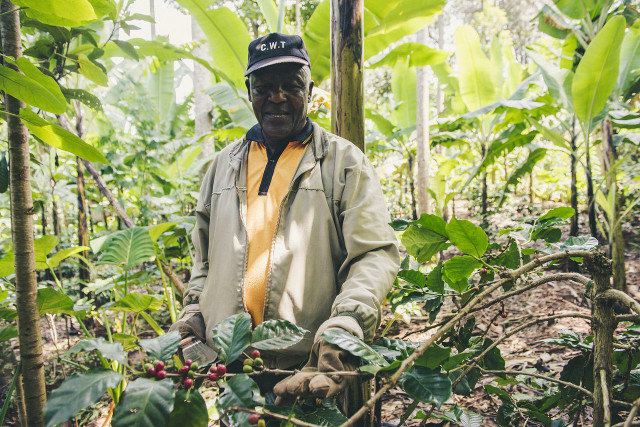 Roughly 1.6 billion cups of coffee are brewed every single day around the world. Many joke about how they cannot survive without their coffee. However, it's easy to forget that around the world, more than 125 million people's livlihoods depend on it. Sadly, however, many are unable to earn enough from their work growing, harvesting and processing this "life-saving" crop to sustain a living. 
The common problems that coffee growers face are:
Climate: The environment that produces coffee is very specific; it's grown inside the earth's tropical equatorial zone in direct sunlight, without any frost. Although the tropics will be less affected by global warming currently, rising temperatures are believed to reduce the area suitable for growing coffee by up to 50 percent by 2050. Unpredictable weather events such as fires and floods as well as eco-social factors such as migration currently impact coffee growing, and are expected to continue to impact it in the future.
Price: The global price of coffee is, for many reasons (including climate), extremely volatile. Initiatives such as Fairtrade Minimum Price are put in place by Fairtrade to protect against sudden price drops, and organic producers are offered further price incentives. 
Disease: The coffee plant is particularly susceptible to diseases, many of which are exacerbated by climate change. For example, in 1869, Sri Lanka produced more than 45,000 tons of coffee yearly. That year saw the spread of the Hemileia vastatrix fungus, a disease that causes coffee leaf rust and ruins coffee plantations, which annihilated the country's coffee production and quickly spread to central and South America. 

In less than 20 years, the fungus killed Sri Lanka's coffee industry, continuing to resurface intermittently. From 2012 to 2013, half of Honduras, Costa Rica and Guatemala's planted coffee had to be destroyed because of an outbreak. 
Why Is Buying Fair Trade Coffee Important?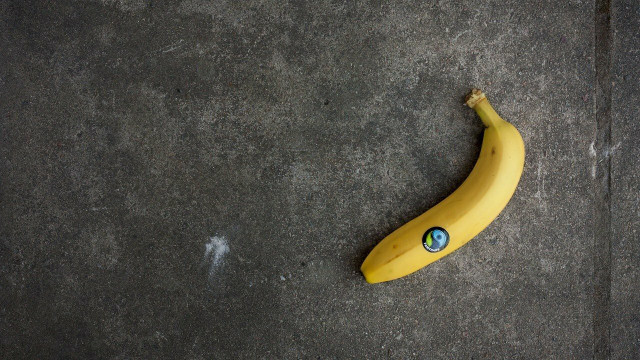 Coffee is one of the hardest crops from which to make a living when you consider instability, vulnerability to exploitation and labor. Buying fair trade coffee means that you're helping farmers who do essential work to simply earn a fair living. You're helping farming communities to build more stable futures and even to produce better coffee. 
Let's look at the two main fair trade certifications in the US, and what the money goes towards when you buy products with their seal. 
Fairtrade International, has launched initiatives to assist farmers with funding, planning and education. This effort has included:
Seeking input from rights holders, experts, and trade partners to better understand what farmers and their organizations need 
Giving away two million rust-resistant coffee seedlings
Planning tools and training from climate change experts
Promotion of the participation of youth, women and other underrepresented community members, and much more. 
Here's the seal for this Fairtrade certification, which you may recognize:
Fairtrade Certified, also known as Fair Trade USA™, is US-specific. Their aims are similar to Fairtrade International's. Their efforts include:
Helping farmers and their organizations to understand and guard against risks through training
Detecting and mitigating undetected labor violations in the supply chain
Ensuring safe working environments and improved conditions, wages, working hours, benefits, and the elimination of forced labor and poverty
You'll be able to recognize it by its seal:
Now let's dive into the best tried-and-tested fair trade coffee brands!
1. Thunder Island Coffee
This Native American-owned and operated company offers around half a dozen high-quality, organic South and Central American Arabica coffees. They're certified by Fair Trade USA / Fairtrade Certified. As of 2022, a 16 ounce bag was around  $14.20 and is available from their site as well as other retailers (available on Amazon**). 
2. Arvid Nordquist
This Swedish, Fairtrade International-certified coffee brewer offers a stunning extra-dark Arabica roast with chocolatey notes and a fruity finish — look out for their Amigas range, which is women-run. It's also organic, GMO-free and carbon compensated. 16 ounces will set you back $19.20 from their online store. 
3. Ethical Bean
It's in the name — Ethical Bean use only 100 percent organic, fairtrade certified (Fairtrade International) beans, and pride themselves on providing a fair wage to the farmers who produce their coffee. Grab a 12 ounce bag for yourself for around $10 — it's one of the most affordable fair trade coffee brands on our list. Buy it here. 
4. Equator Coffees
Offering a huge range of fair trade (Fair Trade USA) and organic coffee as well as quality brewing equipment, this women-owned and run coffee producer places a huge emphasis on sustainability. A 10 ounce bag of coffee will set you back $16.99. You'll find their fair trade coffee on their website. 
5. Kicking Horse
This female-run, Canada-based roastery boasts 100 percent certified organic, Fairtrade (Fairtrade International), Arabica coffee. It's also among the most affordable on our list at only $8.48 for 10 ounces and there are many different blends to choose from. 
6. Tony's Coffee
All coffee from Tony's is roasted in a green-powered, carbon-neutral roastery. Choose between fair trade (Fair Trade USA) and organic light, medium and dark roast coffees from their online store. A 12 ounce pack will set you back between $12 and $16.
7. Gimmee Coffee
The folks at Gimme offer an enormous range of sustainable products from small-scale farms and producers. Notable products include Leftist Espresso, which is Fairtrade (Fairtrade International) and organic and has notes of dark chocolate, cherry, sweet toffee and a spiced finish. Many of their coffees go for $16 for 12 ounces. 
8. Death Wish Coffee
Marketed as the world's strongest coffee, the ominously named Death Wish coffee is also certified by Fair Trade USA, and offers several robust blends with natural flavors of cherry, chocolate, blueberry and vanilla (available on Amazon**). Avoid buying the coffee pods, which are disposable. Browse their collections here. 
9. Red Roster
This brand offers a large selection of award-winning blends and products, with cool enough packaging to convince even the most dedicated skeptic. While not all of their coffee is officially organic or fair trade certified, their signature blends and many of their single origin products are, and when they're not, they are transparently sourced from estates and farms that are known to treat workers equitably and take care of the land. A 12 ounce bag is $15.99.
NB: Prices correct in August 2022. 
Best choice: We recommend any coffee that's certified organic with a fair trade seal. 
Drinking Fair Trade Coffee Outside the Home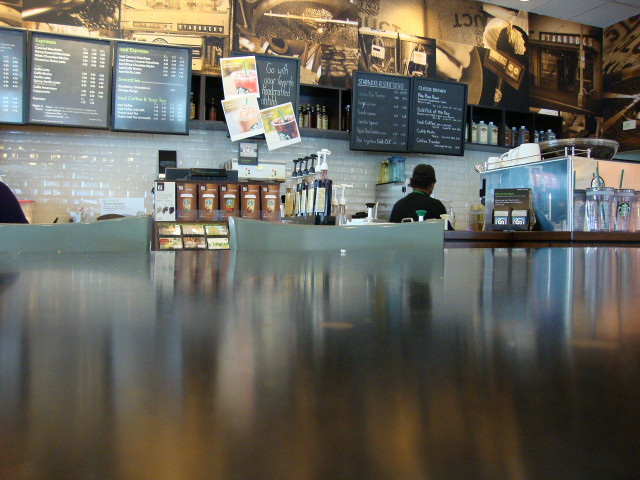 First of all, we recommend going to your local independent coffee retailer over one of the major giants. Their trading practices are more likely to be ethical, or at the very least transparent, and you'll be supporting a community business. 
However, if you do go to a bigger coffee shop, here's what you should keep in mind:
McDonald's, Tim Hortons, The Coffee Bean & Tea Leaf, and many more mainstream coffee sellers cannot assure the sustainability or fair trade credentials of their coffees.
When buying coffee when on the road, be sure to bring your own reusable cup. Latest figures show that more than 50 billion coffee cups are thrown away every year in the US alone. 
Read more:
** Links to retailers marked with ** or
underlined orange
are partially partner links: If you buy here, you actively support Utopia.org, because we will receive a small part of the sales proceeds.
More info
.
Do you like this post?
Thank you very much for voting!