Using apple cider vinegar for warts has been practiced for centuries. Find out more about this easy home remedy and how to use it by reading more.
Although no scientific research exists to prove that using apple cider vinegar for warts works, the remedy has been used for generations. Anecdotal evidence — and the longevity of the treatment — would therefore suggest that some people avoid seeking medicalized treatments by successfully using apple cider vinegar to remove unwanted warts. We do advise seeking medical attention if you have an undiagnosed skin growth or if your warts do not respond the apple cider vinegar and continue to grow.
What Are Warts?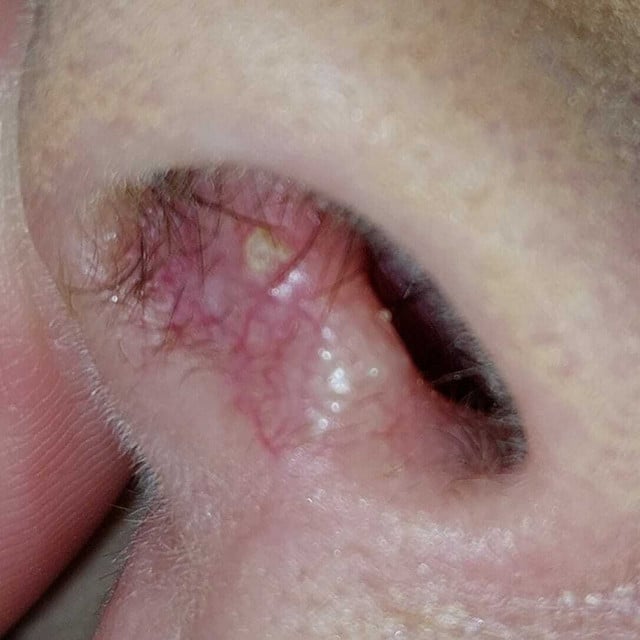 Common warts are nothing to be concerned about. They are caused by a virus called human papilloma virus (HPV). There are over 150 types of this virus and only some cause warts. The virus is transmitted by touch, which is why warts most commonly grow on the hands and fingers.
According to the Mayo Clinic, warts are usually rough to the touch and can exhibit a pattern of tiny black dots — which are actually tiny, clotted blood vessels.
The main types of warts include:
Plantar warts — or verrucas — usually occur on the ankles and soles of the feet. They can become quite large, tender and even painful. These warts are difficult to treat and may not respond to apple cider vinegar.
Common warts range from pinhead sized to reasonably large and usually appear on the hands or fingers. They can grow anywhere — even inside the nose. We do not recommend apple cider vinegar for warts in the nose. Their fibrous consistency makes them rough and hard. These warts are usually painless, unless they grow on an area that endures pressure — like the feet.
Flat warts are small, slightly raised warts that are usually very small. Sometimes they are light brown in color. These warts usually appear on the face — primarily the forehead and cheek areas — but can grow anywhere. We do not recommend using apple cider vinegar for facial warts due to the sensitive nature of facial skin.
Mosaic warts are usually found on the feet — especially on the balls or under the toes. They are usually white and tiny. Mosaic warts are flatter than plantar warts, therefore, less painful.
Filiform warts often appear on the face and have thread-like appearances. The eyes are a common site. Again, we do not recommend using apple cider vinegar on these warts.
Genital warts are small, rough, hard nodules that resemble common warts. They are sexually transmitted and affect only the anal and genital areas. We strongly recommend attending your local sexual health clinic or seeing a healthcare provider if you have, or suspect you have, genital warts. We do not recommend apple cider vinegar for warts in the genital areas.
How to Use Apple Cider Vinegar for Warts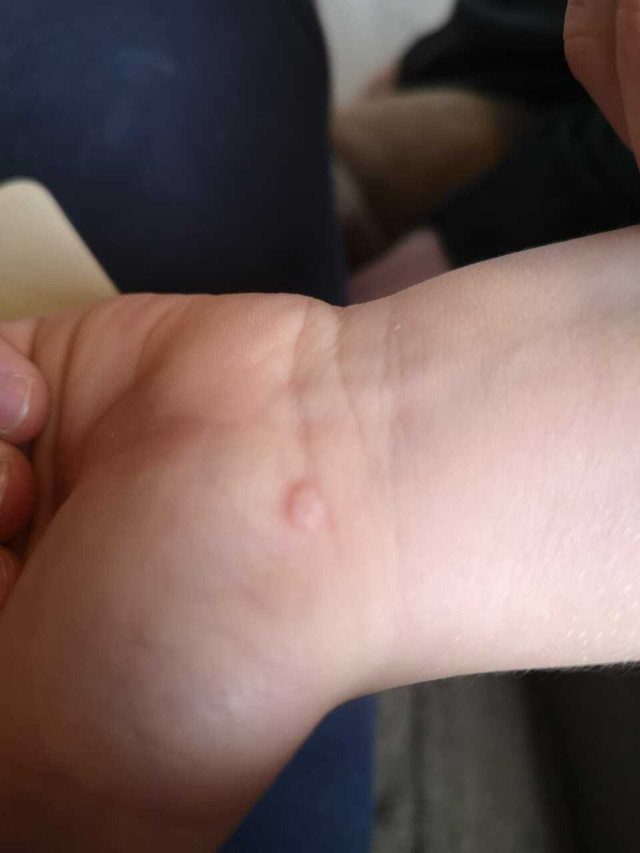 You will need:
Organic apple cider vinegar
Cotton Balls
A bandage or medical tape
Using apple cider vinegar for warts:
Soak the cotton ball in apple cider vinegar.
Apply the soaked cotton ball directly to the wart.
Cover with the tape or bandage and allow maximum contact — at a minimum overnight.
Remove after a maximum of 24 hours and apply a fresh soaked dressing every night until the wart falls off. This can take between one and four weeks.
For maximum effects, file the wart with a nail file before each treatment.
Continue the treatment for 3 days after the wart is gone to destroy any residual HPV.
Expect some tingling, mild burning and discoloration while using apple cider vinegar for warts. If you experience severe discomfort, pain or swelling, stop the treatment immediately and seek medical advice. If you do not see improvements after 2 weeks, see a dermatologist.
Dermatology treatments for Warts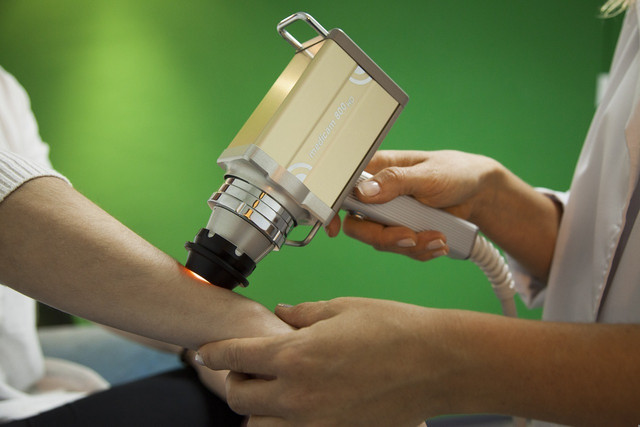 Aside for using apple cider vinegar for warts, there are several treatments your dermatologist might try to remove them. Common treatments include:
Application of salicylic acid solution to burn away the wart over time
Cantharidin application causes a blister to form under the wart. The blister is left for a week and then cut away by your dermatologist.
Cryotherapy involves freezing the wart. Repeated treatments may be necessary.
Electrosurgery and curettage involves scraping off the wart with a sharp knife or small, spoon-shaped tool.
Excision: The dermatologist may cut out the wart.
Laser and chemical peels are less commonly used.
Read more:
Important Information regarding Health-related Topics.
** Links to retailers marked with ** or
underlined orange
are partially partner links: If you buy here, you actively support Utopia.org, because we will receive a small part of the sales proceeds.
More info
.
Do you like this post?
Thank you very much for voting!