Lemon peels have so many benefits – so why would you throw them away? Here are five useful things you can make out of lemon rind.
It's best to always use organic lemons — especially if you want to use the peel as well. Organic lemons are free of chemical synthetic pesticides. You should, however, wash both treated and untreated lemons thoroughly before consumption, to wash off the grime of the long transport. And, of course, don't forget to use the pulp along with the lemon rind!
Preserve the Peel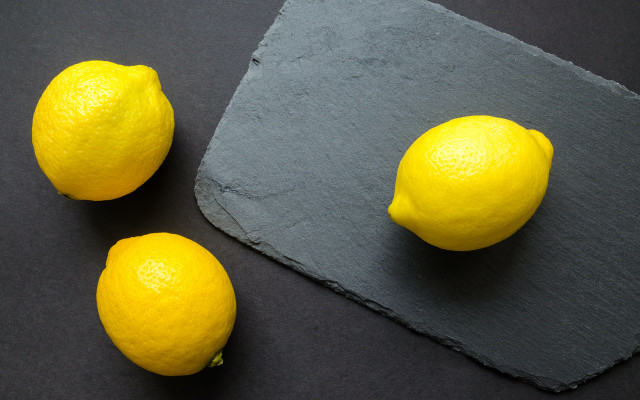 One benefit of lemon peel is that it's easy to preserve — you don't have to use it straightaway. There are different ways to do this depending on the intended use: If you want to eat the lemon peel, remove the outer layer with a zester. Be sure to only zest the yellow part, because the white part is very bitter. For other uses, which we'll touch more on below, you can cut the peel into pieces.
Here's how to preserve lemon peels, regardless of how you want to use them:
Let the peel air dry for a few days before spreading it onto a board or cloth.
Once it's dried out, you can then pop it into an airtight container and it'll keep for a few weeks.
You can also preserve lemons and their peel by making a lemon marmalade out of them. You'll find a recipe here.
Benefits of Lemon Peel: DIY Cleaning Agents
Both lemon juice and lemon peels have a limescale dissolving effect – which is why they can be used as cleaning agents.
Place lemon peels in a container filled with vinegar to make a natural all-purpose cleaner, which leaves a pleasant scent.
Freshen up your dishwasher and replace the rinse aid with lemon peel. Simply put the peels in the cutlery compartment before starting the washing cycle.
Another benefit of lemon peels is that you can remove bad smells from plastic utensils like bowls or cutting boards. To do this, simply rub the peel over the affected areas.
If you place lemon peel (dried or fresh) in your fridge, it will remove unwanted odors.
Use Lemon Zest to Refine Your Food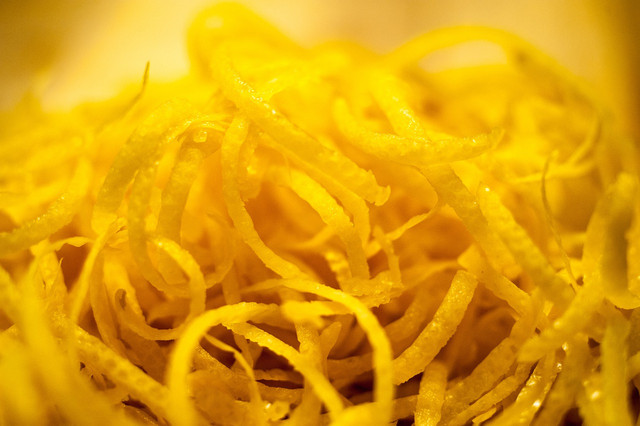 Use grated lemon peel or lemon zest to refine your dishes. They go great with vegan cakes, pastries and desserts, sauces and salad dressings. Simply add fresh or dried lemon zest to the raw dough or to the sauce or dressing. The lemon peel provides a fresh citrusy note.
You can also use lemon zest to liven up your drinks. Pour hot water over lemon rind to make a nice tea or add some lemon zest to your water for a nice boost of flavor. Lemon zest also provides a fresh twist in cocktails and and lemon peel works as decoration.
Cooking with Lemon Peel
Refining your dishes is an obvious benefit of lemon peels, but they can also be used as the main ingredient.
You can use lemon oil for recipes like oven vegetables.
Lemon peel is wonderful for Christmas pastries like vegan sugar cookies.
Lemon pepper spices up food and give it a nice citrus edge.
Try your hand at Dandelion Honey.
Homemade lemon syrup or ginger-lemon syrup tastes sweet and refines food and drinks.
Limoncello is a fruity Italian lemon liqueur.
Add lemon zest to mulled wine.
Fragrance as a Lemon Peel Benefit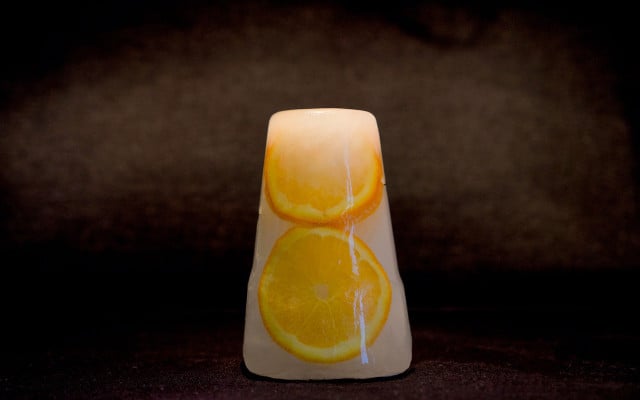 Everyone knows that lemons have an intense, yet wonderfully fresh scent. And there are several ways in which to use this lovely fragrance.
Create potpourri using dried lemon peel. Use it to ward off moths by placing dried lemon peel loose or in a cloth bag in the closet.
Ants and mosquitoes also don't like the scent of lemon. You can keep these insects at bay by adding lemon peel to DIY candles or to your mop bucket when mopping.
Let you laundry benefit from lemon peels and their special scent. Place them in a mesh bag and add to your load.
Use lemon rind in the dishwasher! Not only does it clean, it also adds a lovely lemon scent to your dishes. You can also use it to make homemade dish soap.
This article has been translated from German by Karen Stankiewicz. You can find the original here: Zitronenschale: 5 Gründe, sie nicht wegzuwerfen.
** Links to retailers marked with ** or
underlined orange
are partially partner links: If you buy here, you actively support Utopia.org, because we will receive a small part of the sales proceeds.
More info
.
Do you like this post?
Thank you very much for voting!