Cli-fi is short for climate fiction, books that explore the potential outcomes of the climate crisis and global warming. They must just inspire you to take climate action.
Cli-fi books are an important tool for exploring possible outcomes of the climate crisis through fiction. If you're not into science fiction, you can also check out our list of the eight best books about climate change, which includes handbooks, guides and other non-fiction. However, if you crave adventure but still want to educate yourself about environmentalism, cli-fi books are a perfect choice.
Although climate change has been central in art, literature and cinema for decades, the term cli-fi was first coined in 2007 by climate activist Dan Bloom. Through storytelling, writers create a sense of urgency and trigger big emotions — which may inspire readers to fight to combat climate change.
1. Zahrah the Windseeker by Nnedi Okorafor
Zahrah the Windseeker is a cli-fi book written by Nigerian-American writer Nnedi Okorafor, and published in 2005. Okorafor explores African environmentalism within this fantasy novel. She creates a fictional world in which technology is completely plant-based. In doing so, Okorafor demonstrates the distance between nature and humankind that exists today and suggests rebuilding this connection and establishing trust in the environment.
Besides climate issues, this novel talks about storytelling from West African mythology and features a strong female protagonist of color. This book is great for middle and high schoolers, adults, and anyone else ready to dive into a magical world full of surprises while following a thought-provoking plot.
2. Stochasticity by Tobias S. Buckell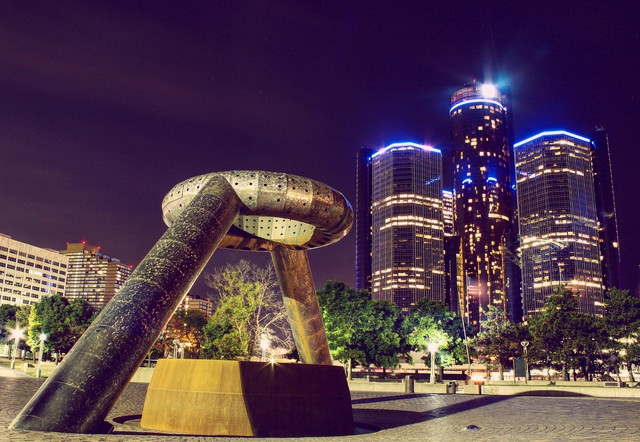 Stochasticity, by Tobias S. Buckell, is part of a larger collection of science fiction novels called METAtropolis: The Dawn of Uncivilization. The collection is made up of five tales set in a shared urban future, written by some of the most popular young authors in the genre. The collection envisions a world, but specifically urban areas in the US, where resources are depleted in the aftermath of climate change.
In his cli-fi novel, Buckell provides social commentary by taking themes of today and projecting them into the future. Prominent themes throughout the novel include greed for material wealth, an expanding carbon footprint, and the impact of the car industry on climate change. Buckell does not shy away from criticizing current US climate politics. The plot follows the adventures of a bouncer who gets involved with the intrigues of an extreme environmentalist group in Detroit, but you'll have to give it a read to find out more!
3. The Swan Book by Alexis Wright
The Swan Book, by Alexis Wright, is a cli-fi novel set in a dystopian future. Wright's novel portrays climate change as a product of a capitalist and materialist society. The fictional world Wright creates has been altered by climate change irreversibly. For example, there is a flipped weather system in Australia, where the tropical north has become infested by dust and entire species have been expelled from their lands.
Wright especially focuses on the interdependence between the non-human environment and the human. Throughout the novel, she manages to link climate change to the issue of Aboriginal rights. Her writing style is remarkable for its diversity in characters, excellent storytelling, and use of linguistic devices and prose.
4. The Water Knife by Paolo Bacigalupi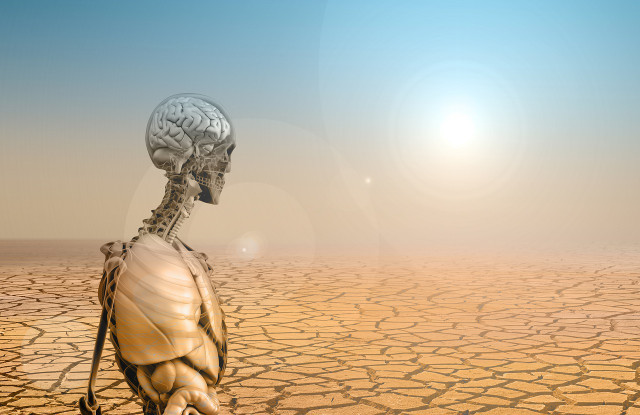 In his cli-fi novel The Water Knife, award-winning author Bacigalupi invents a version of America facing the extreme aftermath of climate change and drought: mountain snows turning into rain, rain evaporating and more.
The novel explores the scarcity of water in the United States, resulting in individual states fighting each other for access to it. Protagonist Angel Velasquez works as a "water knife", his job being to strategically cut the water from rival towns and cities. Mysterious happenings collide with his mission throughout the story — a read full of suspense and thought-provoking incidents.
5. The Fifth Season by N.K. Jemisin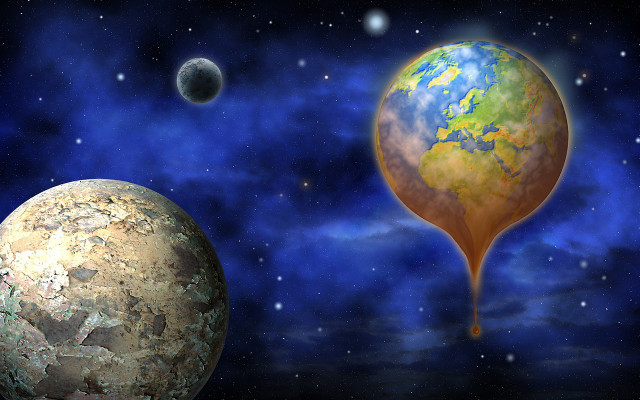 The Fifth Season is part of a trilogy set on a planet with one supercontinent, referred to as "The Stillness". This complex cli-fi book addresses the intersection of climate change and social oppression. In addition, developments in technology are referenced.
Every few centuries, inhabitants of "The Stillness" experience a so-called fifth season, full of catastrophic climate change events. These are often caused by incidents such as volcanic ash blocking the sun, toxic algal blooms or the mining industry. The Fifth Season is great food for thought and a good choice for all science fiction lovers.
6. Tentacle by Rita Indiana
Tentacle is a vibrant and unpredictable cli-fi novel showcasing a future where environmental destruction has caused obstacles for everyone but the rich. Indiana combines truths of the past, such as the origins of colonialism, to contemporary tragedies like extreme weather events. Overall, she dives into questions of climate change, technology, queer politics, poverty, sex and arts.
Tentacle follows the story of a young maid Acilide who is part of a voodoo prophecy. She is given the opportunity to travel back in time and save the ocean from disaster, but only under certain conditions. It's a complex and creative read, but worth it if you are in for an inspirational adventure with valuable takeaways on climate change and social justice.
7. Implanted by Lauren C. Teffeau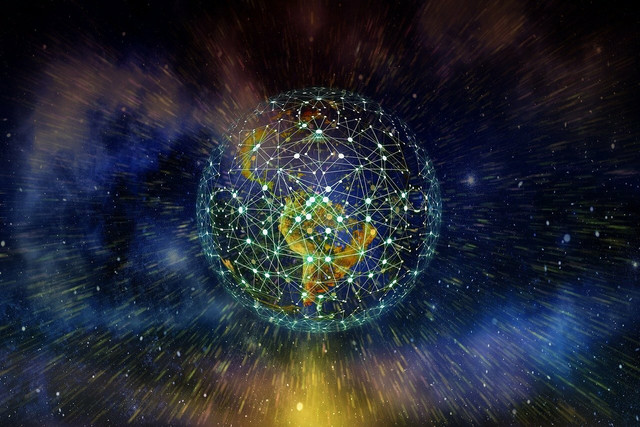 Implanted is a science fiction novel with many cli-fi elements. Teffeau takes a thought-provoking look into climate responsibilities and examines the dangers of digitalization. She writes about extreme weather forcing humans to move into domed cities. Domed cities are hypothetical structures enclosing large urban areas under a single roof.
The plot follows college student Emery Driscoll, who is blackmailed into being a courier for a clandestine organization, a group keeping their affiliations secret and concealed. This results in her being cut off from the community binding the domed city of New Worth.
8. Multispecies Cities: Solarpunk Urban Futures by Multiple Authors
Multispecies Cities is a cli-fi collection of 24 authors investigating humanity's relationship to nature. Throughout the stories, characters are placed in situations where they have to look beyond their own human needs.
Set in the Asia-Pacific, the diverse stories investigate possibilities of future ecosystems while engaging with justice and inclusion. This novel offers an optimistic perspective and can thus help you combat eco-anxiety.
9. Dune by Frank Herbert
Dune is a 1965 climate fiction book by American author Frank Herbert, set in a fictional world. It reflects real-world issues, such as environmental science. The novel is one of the first cli-fi books to explore relationships and interactions between organisms and their environment. The plot takes place in a vast ecosystem and, on top of ecological issues, examines power struggle and exploitation. The intersection between politics and technology is investigated too.
Having a reputation of being dense and difficult to read, Dune might be your choice of cli-fi if you're up for a challenge. Its positive reviews speak for themselves, so it's worth a shot!
10. Parable of the Sower by Octavia Butler
Parable of the Sower, by Octavia Butler, is a speculative cli-fi novel telling the story of protagonist Lauren Olamina, who escapes an ecological and societal collapse in Southern California. Butler emphasizes the need for empathy with natural disasters and humanitarian crises ahead. The award-winning novel comments on climate change and social inequality and has even been adapted into a concert and graphic novel.
Read more:
** Links to retailers marked with ** or
underlined orange
are partially partner links: If you buy here, you actively support Utopia.org, because we will receive a small part of the sales proceeds.
More info
.
Do you like this post?
Thank you very much for voting!