Learn how to find geodes and find physical proof that beauty does indeed lie within. Discover more about these unusual rock formations and how you might find them in nature.
Learn how to find geodes, and you will never judge a book by its cover again. The name geode comes from the Greek word Geoides, which means earth-like, and they are indeed natural, earthly formations that look like simple rocks. Look inside these earthly stones, though, and they might just take your breath away. Learning how to find geodes will bring you not just beautiful crystals, but a newfound respect for the geological processes of our planet. Let's find out how where and how to find geodes.
How to Find Geodes in 4 Steps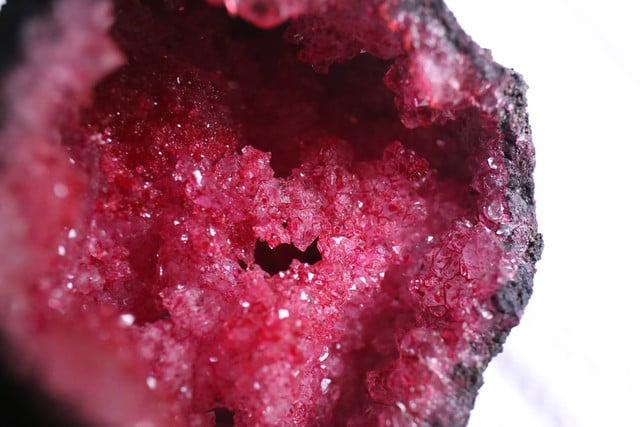 Knowing how to find geodes begins with knowing what they are. All rocks are made of minerals, which are naturally-occurring substances that are usually solid, crystalline, stable at room temperature, and inorganic. Most rocks are solid, but geodes are a little bit different. They are like the Pandora's box of Mother Nature (in the best way) because they hold a treasure trove of crystals in their core.
Step 1: Pick the right location

Geodes are usually formed during volcanic activity or within sedimentary rock over millions of years. These hidden gems are therefore found throughout the world, but you are most likely to find geodes in deserts, stream beds, volcanic ash beds, or regions that are rich in limestone. There are many popular geode collecting sites across the States — including in California, Arizona, Utah and Nevada, Indiana, Iowa, Illinois, Missouri, and Kentucky.

Step 2: Keep your eyes peeled

Geodes are rarely smooth due to how they are formed. Look out for round or oval-shaped rocks that have a porous or bumpy texture. Examine the rock for any traces of sparkling crystal traces on the exterior.  Geodes can range in size from small pebbles to giant, boulder-sized rocks — so size is rarely a factor in finding one.

Step 3: Pick them up

Geodes are lighter than solid rocks of similar size, so always look out for one that weighs less than you were expecting before you picked it up. Amethyst, rose quartz, and hematite are commonly at the center of geodes across America, and there are some particularly popular hotspots for finding them.

Step 4: Crack it open

The only way to find out for sure whether a rock is a geode or not is to crack it open and look inside. We explain a few different methods for opening your geodes below.
How to Break Open Geodes
There are a few different ways to break open your geodes. If you want to preserve a certain aesthetic, you should wait until you get home and use specialty equipment or take it to a professional to ensure an even cut. However, it's also possible to open your geodes to check for crystals on site.
Large rock: Find a larger, heavier rock and smash it against the geode. This may cause the geode to break into several pieces or create shards of rock, so be careful.
Hammer and chisel: Bring a hammer and chisel along to create clean breaks on site. Place the chisel against the geode, and tap the end with the hammer, working your way around the geode in a circle. If you apply the right amount of pressure, the geode should break in two.
Saw cutter or professional: At home, you can use a saw cutter to create a neat, even cut in your geode, or bring it to a professional to achieve the same result.
Required Equipment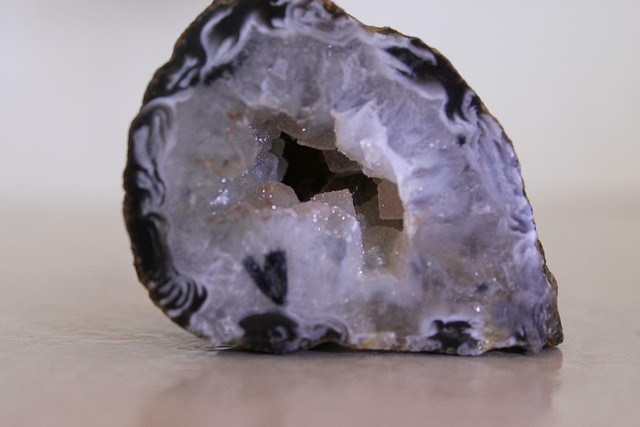 These are just some examples of popular places to find geodes in the US but you can look in streambeds and riverbeds near your own home too. If you are an experienced rock-hunter, knowing how to find geodes will likely be easier for you than it is for a novice. That doesn't mean that you can't embark on your first mission to find geodes today. To start your search, you will need:
A bucket
A small shovel or trowel
A hammer
A rock pick (optional)
Safety goggles
As we mentioned, the only way to know a rock is actually a geode is by splitting it open. Ideally, a tile saw would slice a geode in a clean cut through the middle. Most of us don't have access to such tools, so bashing the rock with a hammer — or a larger rock — will help you access your crystals too. We always recommend that you return the geodes to the earth and leave nature as you found it — albeit a little smashed up.
How to Find Geodes in Iowa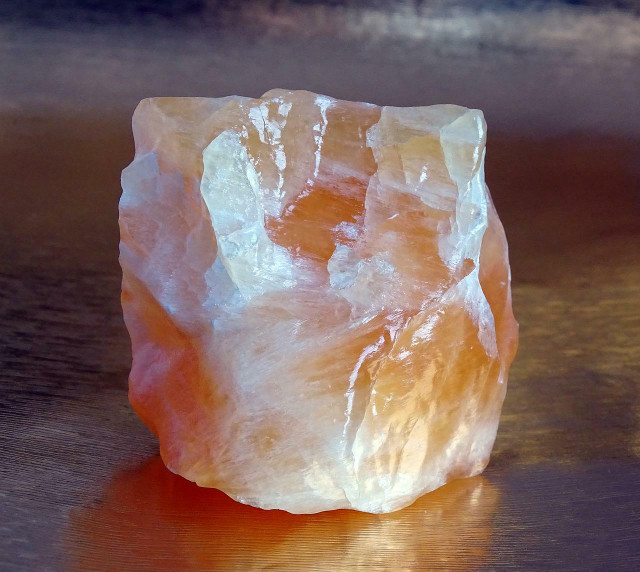 The geode has been the official state rock of Iowa since 1967 — so it's definitely worth learning how to find geodes if you are planning a visit soon. Southeastern Iowa is a particularly fruitful collecting area. Geode State Park is in southeastern Iowa — named for the abundance of geodes around it. Despite the name, geode hunting is not actually permitted in State Parks.
Although Geode State Park is out for geode hunting, the nearby town of Keokuk and its surrounding areas are within a reasonable distance from the junction between the Mississippi and the Des Moines Rivers. The Mississippi is a hotbed for geodes, and Keokuk has such an abundance that the geodes found here have inherited its name. Keokuk geodes are often highly sought after and can contain a variety of minerals. Nineteen minerals have been identified in Keokuk geodes in total — with quartz and calcite being the most commonly found. 
How to Find Geodes in California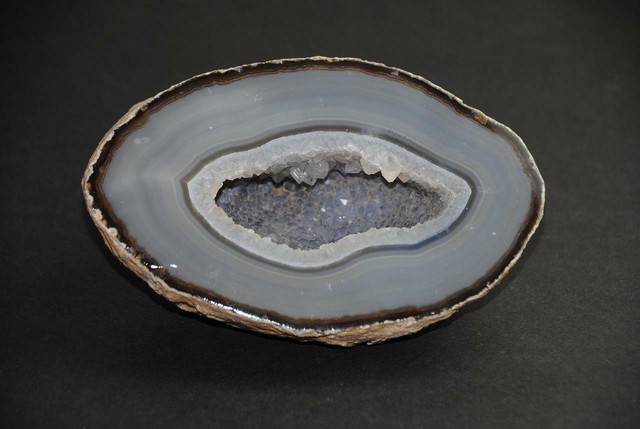 Southern California is another favorite spot for finding geodes. The Hauser Geode Beds in the Mojave Desert are well known for their crystal balls, and many geologists visit the area. The desert spans southern Nevada and portions of western Arizona, as well as southeastern California. It is a biologically diverse area and holds huge ecological importance —and geodes. Currently, almost half of the region is protected. You might be lucky enough to spot an endangered species or any of the twenty-three species of cactus plants this desert is home to while you are learning how to find geodes in this desert.
If you are considering a trip to find geodes in this or any desert region, remember that many areas are remote and can be hazardous. Do not travel to the desert unless you have fully researched your trip or are experienced in desert conditions. The Hauser Geode Beds do offer campsites, but these can also be remote and difficult to access. Nearby places to find geodes include The Potato Patch, North Black Hills Geode Beds, and the Cinnamon Geode Beds.
Where to Find Geodes in Utah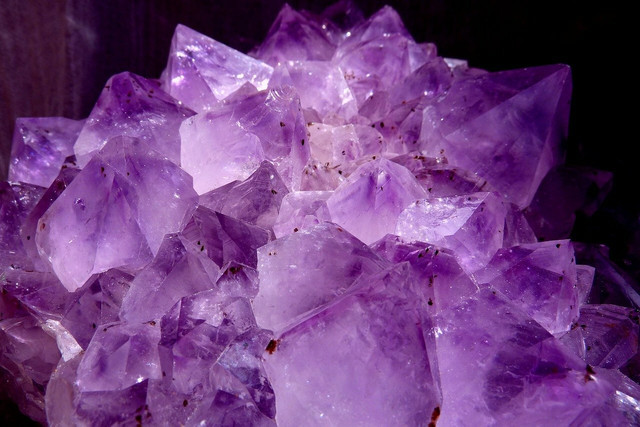 The Dugway Geode Beds in Juab County are another attraction for geode and rock hunters. Thanks to volcanic activity around 7 million years ago in the area, geodes exist here in abundance. The most commonly found crystals in geodes here are rose quartz, clear quartz, and amethyst.
There are professionally managed excavation pits you can access here, but you are not limited to these and can try to find geodes in multiple sites in the area. Check that you do not require permission before entering a digging site to avoid trespassing. You will be hunting in a soft, unstable environment that is at risk of caving in some sites here, so always be careful.
Read more:
** Links to retailers marked with ** or
underlined orange
are partially partner links: If you buy here, you actively support Utopia.org, because we will receive a small part of the sales proceeds.
More info
.
Do you like this post?
Thank you very much for voting!