We're lucky enough to have a ton of pretty lakes right on our doorstep. Not sure which one to visit? Here are the 10 most beautiful lakes in the US.
Want to get close to the water but don't live by the ocean? No problem, just head to a pretty lake for some scenic views and outdoor activities, no matter what the weather forecast looks like. Whether you're a fan of hiking, biking, diving, or boating or just want to have a picnic on the shore, we'll share the prettiest lakes near you.
Let's not forget that these days natural areas are often disturbed by human influences, so we'll discuss the environmental significance of these lakes and what is being done to protect them. So, what are you waiting for? Dive in and find out more about the ten most beautiful lakes in the US.
1. Lake George Offers an Escape from the City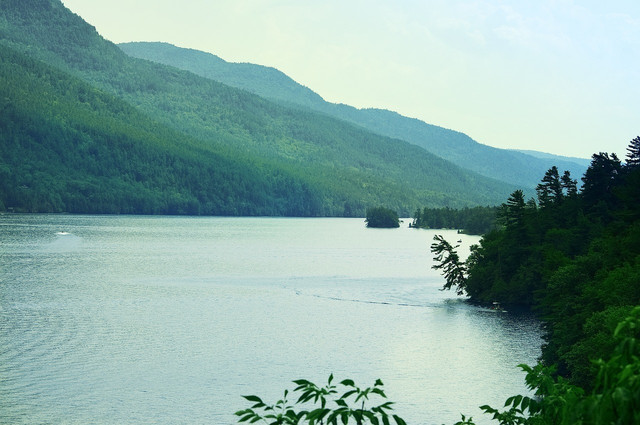 Feeling hot and sweaty in the city in the summer? Then head to the "Queen of American Lakes", Lake George in Upstate New York. Want to go swimming? Then jump right into the cool, refreshing water, or boaters can enjoy the day cruising on the lake. Other activities include hiking, camping, lodging in log cabins or, foodies will love the unique restaurants dotted around the lake.
Although the waters of Lake George indeed look pretty clean, environmental monitoring over the years has shown that human activities are influencing the composition of the lake. In winter, nearby roads are covered in road salt to prevent dangerous ice from forming on the surface, although this improves road safety, it is harmful to nearby waterways, including Lake George.
A 2019 study found that salinization was the largest contributor to the decrease in water quality, but, on the other hand, that legislation had prevented algal blooms caused by eutrophication. Overall, the water quality of Lake George is considered relatively good compared to others in the US.
Want to extend your stay in New York? Check out the 7 best state parks in New York and if you want to have an overnighter you'll need to know about the best campsites in New York.
2. Echo Lake is Beautiful from Above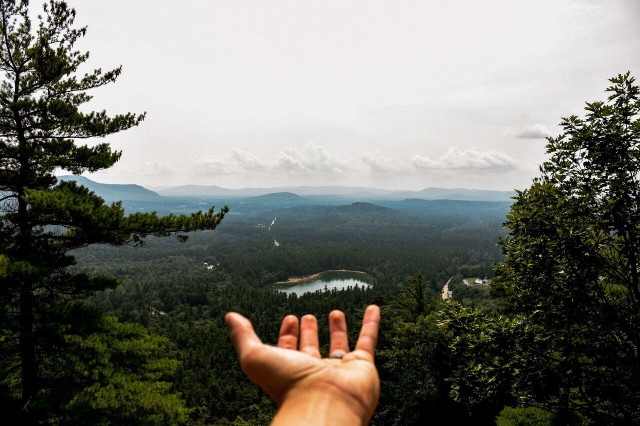 Rock climbers and hikers can enjoy this pretty lake from the top of Cathedral Ledge, which is a 700-foot cliff. Located in the White Mountain National Forest, Echo Lake is great for fall scenery as the leaves on the trees change from green to orange, red and yellow. Water lovers can enjoy swimming or canoeing on the lake as well as fishing and if you're looking for something a bit more energetic, bring your bike and go for a cycle around the lake.
Echo Lake has suffered from algal blooms in the past, which means a reduction in oxygen levels in the water, which can affect invertebrate and fish populations. Thankfully, efforts have been made to monitor water quality and reduce runoff from roads, residential areas and farmland to reduce the number of algal blooms. Visitors to the lake can check current water quality levels in New Hampshire, before visiting Echo Lake.
If you're into park hopping, check out the 10 best East Coast national parks or for some sea air, head to the top 5 beaches on the East Coast.
3. A Pretty Lake in Every Season: Lake Willoughby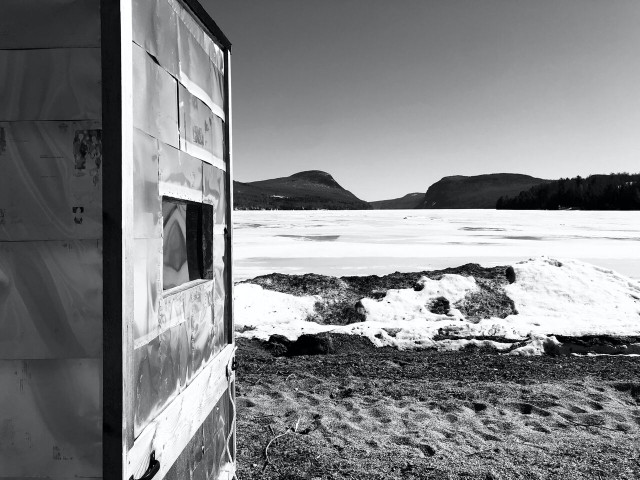 Vermont is full of fairytale scenes from dramatic mountains to gorgeous forests, and Lake Willoughby is no exception. Located in Willoughby State Forest, you'll be amazed by its clear, blue waters which are perfect for swimming, kayaking, paddleboarding and canoeing. If you want to stay at this pretty lake longer, there are cabins for a romantic overnight break and hikers will love the best hiking on the East Coast.
The waters of Lake Willoughby are pretty clean, but its shores have been plagued by vandalism in recent years, with illegal fire pits and camping taking place, as well as newly planted trees being uprooted. A "roving ranger" was employed to engage with the public, in an effort to reduce environmental disturbance.
4. Lake Santeetlah, One of North Carolina's Pretty Lakes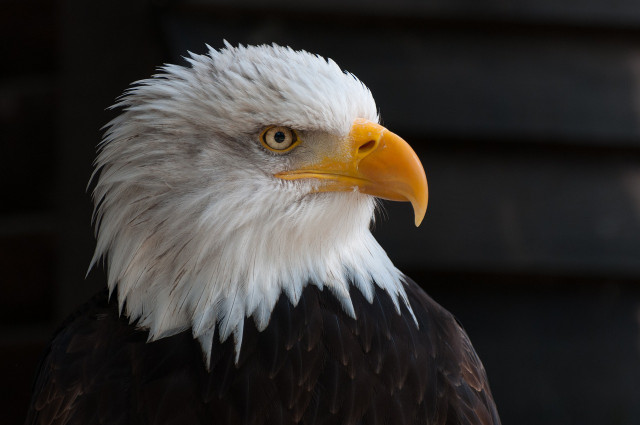 A man-made lake that is almost completely development-free, Lake Santeetlah is in the Nantahala National Forest and is a peaceful place to go for kayaking, paddle boarding, or canoeing. Wildlife such as hawks, beavers, bald eagles and otters can also be seen — a great choice for nature enthusiasts.
In 2008, high levels of mercury were discovered in Lake Santeelah. This accumulates in fish, which puts consumers at risk. A fish consumption advisory was announced to prevent humans from consuming walleye fish and largemouth bass which contained unhealthy levels of mercury. As a result, a water treatment plant was relocated downstream of the lake, this seems to have improved water quality.
5. Mono Lake Features Unique Views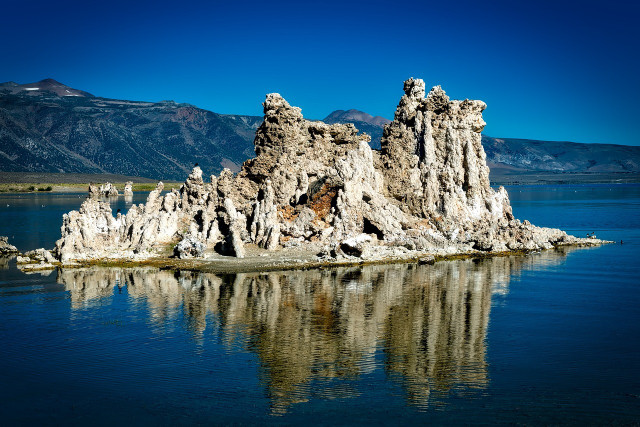 Mono Lake is a little different from the lakes we've looked at so far, it was designated as a reserve to protect the "tufa towers", which are unique limestone columns that formed underwater when calcium-rich springs reacted with the alkaline-rich lake water. Mono Lake, on the east of the Sierra Nevada, is also a protected wetland habitat, making it great for bird watching.
Three decades ago, the lake was at risk of drying out due to water extraction from its rivers to feed the LA population's water requirements. Regulations were imposed to stop the lake from becoming depleted, but now, the water level has dropped again due to local drought, which is threatening bird populations, so there is an ongoing discussion about whether to limit water extraction levels again.
Want to check out more of what California has to offer? Check out the 8 best state parks in California and hikers will love the 10 best hikes in Southern California.
6. A Pretty Lake for Boating: Caddo Lake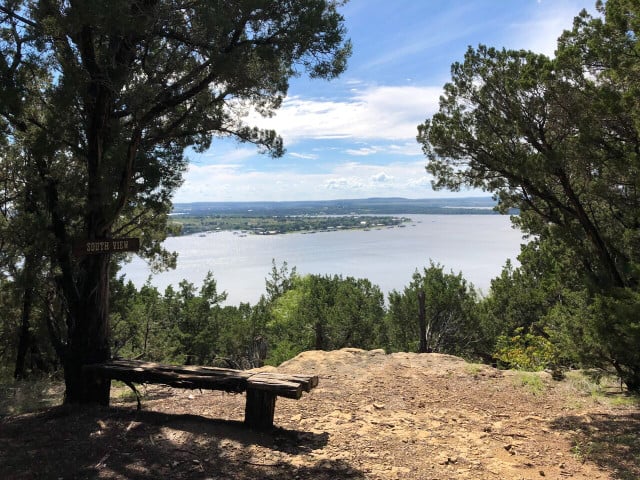 A mix of bayous, swamps and marshes, Caddo Lake is best explored by canoe or boat, where alligators and frogs can be spotted among trees that have Spanish moss hanging eerily from their branches.
Numerous invasive species are a threat to the biodiversity of Caddo Lake, such as the Chinese tallow tree, which grows on its banks, and the giant salvinia aquatic plant, which covers the water's surface, reducing sunlight penetration and oxygen levels.
Water quality is also affected by runoff from agriculture and water treatment works which increase the levels of pH, mercury and bacteria in the lake. Invasive species management projects have been introduced to manage the plants which threaten the natural balance at Caddo Lake. And to enhance water quality, the Caddo Lake watershed protection plan was established, to monitor the lake and implement protective measures to improve water quality.
7. Wyoming's Most Beautiful Lake: Yellowstone Lake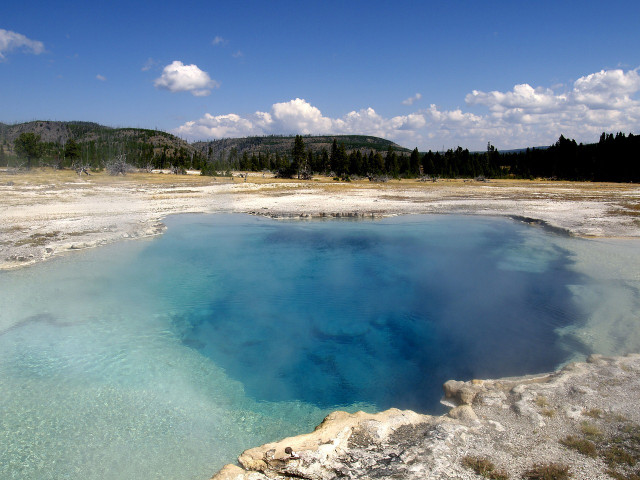 For something more unusual, head to Yellowstone Lake. It's located in an area full of geological activity and therefore offers a unique experience. Winter is a great time to visit, as steam floats off the bubbling waters, creating a spooky atmosphere, great for photographers. Be sure to check out the Hot Springs State Park in Wyoming for a refreshingly warm dip.
A 2021 report in collaboration with Montana University and the University of Wyoming concluded that Yellowstone Lake has been affected by human-induced climate change since the 1950s. This includes shorter winters with less snowpack and longer summers with an increased likelihood of wildfires. The temperature in Yellowstone Park itself has experienced an average increase of 2.3℉, particularly at extremely high levels.
8. A Southwest Favorite: Lake Tahoe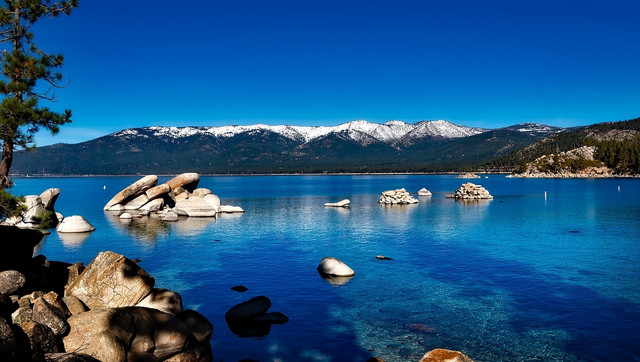 Lake Tahoe is surrounded by the Sierra Nevada mountains, which make beautiful reflections on a calm day. Divers will love exploring it, as visibility goes down to 70 feet at some points and the water is a beautiful blue color. Winter activities include skiing and snowboarding, as well as enjoying the gorgeous view of the snow-capped mountains by the lake. Hikers can enjoy the 5 best hikes near Las Vegas, to get a more rounded view of the area.
Unfortunately, water quality has been decreasing in Lake Tahoe since the 1960s due to algal blooms and an increase in invasive species. Visibility can also be affected by fine sediment and nitrogen and phosphorous which come from runoff from forests and urban areas as well as from streams and the atmosphere. In order to comply with the Clean Water Act the Lake Tahoe total maximum daily load (TMDL) is a plan to monitor the quality of the water and improve it.
9. Lake Superior: A Tri-State Beauty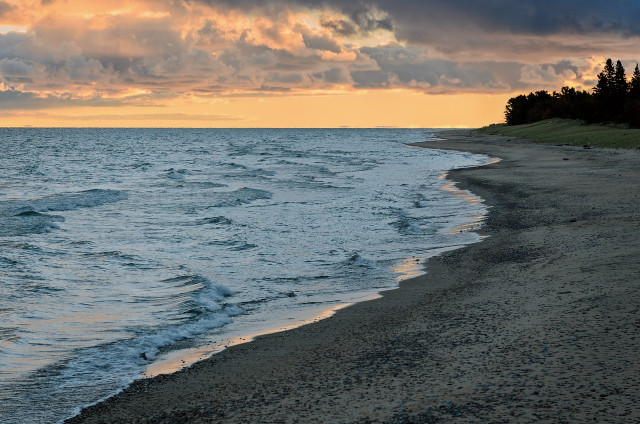 One to add to the bucket list, Lake Superior is the biggest freshwater lake (surface area) in the world. Visitors are spoiled by the number of different views, from waterfalls to beaches and rocky cliffs. There are plenty of places to explore, whether on foot or by kayak — check out Isle Royale where you can find wolves and moose. Hikers can enjoy the Superior Hiking Trail, which is one of the most beautiful US coastal hikes.
Fish stocks have been changed due to the human introduction of invasive species. But the water quality is generally better than other Great Lakes. Lake Superior still suffers from some toxic pollution, when chemicals bioaccumulate in fish stocks — this is from local air and water pollution from runoff. The Minnesota Pollution Control Agency is responsible for protecting and restoring the lake using water quality sampling as well as a program that focuses on no discharge into the lake.
10. Oregon's Prettiest Lake: Crater Lake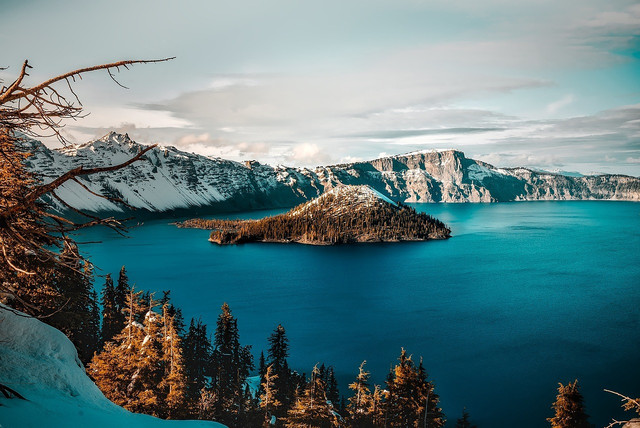 Crater Lake is another diver's dream, with very clear waters that are accessible during the summer months, and visibility can reach up to 103 feet. Hikers can enjoy circling the lake and viewing the two islands which rise from beneath the lake's surface. In winter the lake and its surroundings are turned into a winter wonderland, with snowy scenes making a beautiful white landscape.
While some pristine areas of Crater Lake National Park are inhabited by almost only native plants, the lake's waters are home to some invasive plant species. To combat this, the park has put in place an invasive vegetation management plan to try to control the number of non-native species. Air quality at Crater Lake can decrease when there are wildfires —  most often caused by lightning strikes, but humans are occasionally to blame.
Read more:
** Links to retailers marked with ** or
underlined orange
are partially partner links: If you buy here, you actively support Utopia.org, because we will receive a small part of the sales proceeds.
More info
.
Do you like this post?
Thank you very much for voting!