From stealth camping to hammocking, get the lowdown on 10 lesser-known types of camping and find the one that's perfect for you — then hit the road!
Whether you're embarking on a family holiday or doing some solo backpacking, camping can be a practical and green way to experience nature. However, there is more to camping than just pitching a tent or lighting a campfire. While some prefer to stick to the wilderness or even just a hammock, many styles of camping, like urban camping or the more luxurious glamping are growing in popularity.
Are you planning a camping trip or looking to pick up a healthy, fun hobby? Here are 10 cool types of camping and the pros and cons of each approach.
To help your next camping trip go smoothly, check out 20 Camping Tips for a Smoother Trip and Don't Miss Anything With This Camping Packing List.
1. Urban Camping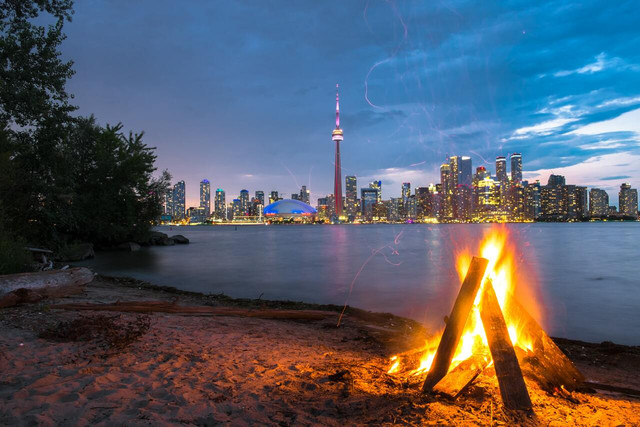 As its name suggests, urban camping is a type of camping in urban environments. From parking lots to bus stations and local parks, urban camping can be a great way to experience a new city and leave your comfort zone — if you do it legally and respectfully.
Pros:
Urban camping is popular for various reasons, including that it's generally a less expensive way to travel. Unlike regular camping, urban campers are free to access coffee shops, grocery stores and restaurants rather than relying on expensive camping equipment and ready-made meals. Some even consider urban camping safer, as camping in a busy metropolitan area means you'll always be close to somewhere or someone who can help in an emergency.
Cons:
Urban camping does have its downsides. As loitering is against the law in most places, camping in a public place without a permit can result in fines and even criminal charges. The choice of camping spots is also quite restricted compared to official campsites. Usually, you need express permission to sleep on private property.
2. Wild Camping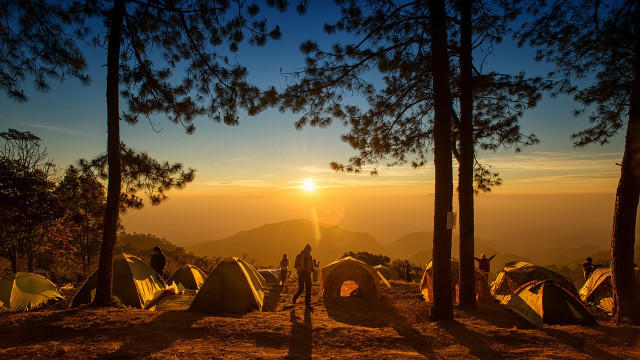 Wild camping takes regular campsite sleeping and ramps up the feeling of being off-grid. This form of camping usually means no access to direct running water, electricity or restroom facilities.
Pros:
Without the constraints of a campsite, wild camping is a great way to experience the outdoors in a unique and often more beautiful way. This style is flexible and cheap — you can pitch your tent pretty much anywhere and don't have to pay the fees required by most campsites.
Cons:
Unlike urban camping, wild camping is often done in secluded and unknown areas without immediate access to cell service or facilities. That means you'll mostly be on your own in an emergency. There are also some important restrictions on where you can camp: US National Forest lands and BLM-managed lands are typically free for wild camping, but it's advised that you check your local state or county regulations before setting up, just to be safe.
3. Types of Camping: Winter Camping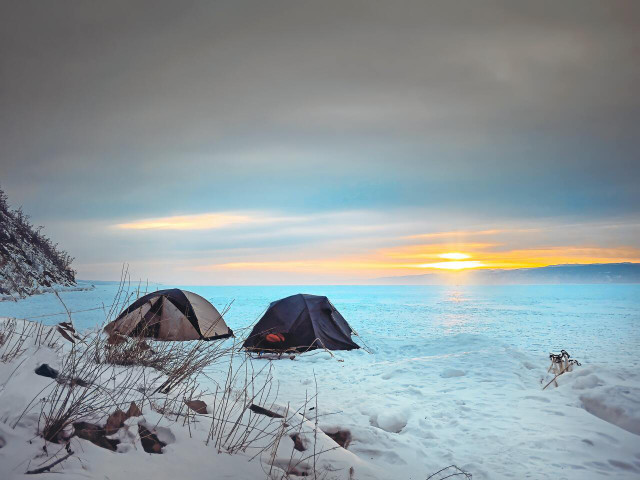 Winter camping is one of the less common types of camping that lets you enjoy the great outdoors during the colder months.
Pros:
As a less prevalent camping style, winter camping is a great way to avoid the usual crowds and enjoy the cold weather in peace. Completing a winter camping trip successfully is a satisfying challenge, as you live, sleep and eat with relatively little protection from some of the most challenging — and beautiful — weather conditions.
Cons:
Unlike camping during the summer months, winter camping means you are at the mercy of the elements during the harshest time of the year. To avoid issues like frostbite and hypothermia, specialist equipment and extra attentiveness to keeping hydrated and warm are required.
Are you interested in winter camping? Check out our guide to tenting in cold weather.
4. Family Camping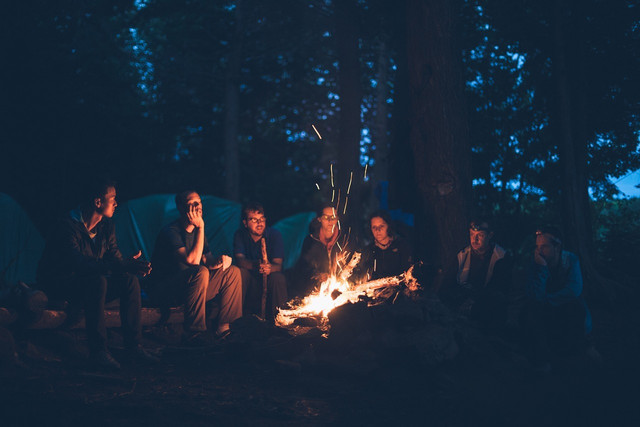 From barbeques to swimming, there's nothing more exciting than your first big camping trip as a family. The preferred camping style of many Americans, camping as a family typically involves pitching your tent at a registered campground and enjoying its amenities.
Pros:
Unlike booking a hotel or plane ride, camping with your family is a less expensive and flexible way to spend time together. Sites and equipment are usually available at affordable prices. Family camping allows you to have more control over what your camping trip consists of, as how long, where, and what activities you decide to do are all up to you and your family.
Cons:
Aside from spats between siblings or dealing with cranky family members, the biggest downfall to family camping at campsites is their popularity. During the summer months, it isn't uncommon for campsites to book up months in advance, especially when they're close to beaches and popular tourist attractions.
5. Stealth Camping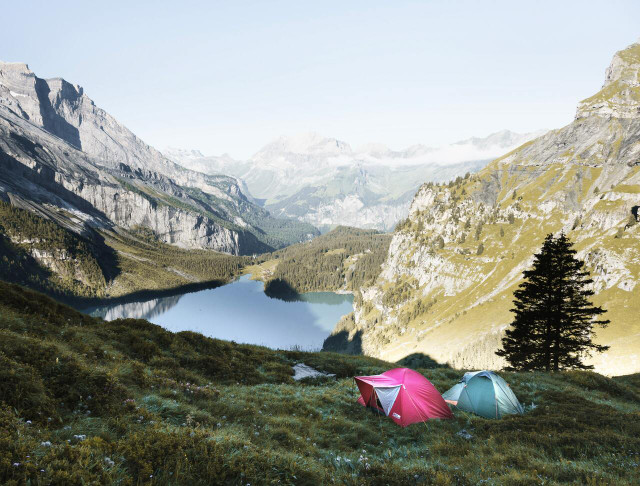 One of the least common types of camping, stealth camping is done in less popular and usually private spaces, where the camper usually leaves before anyone notices. It is particularly exciting for anyone who likes to camp and travel alone, as the whole point is to draw as little attention to yourself as possible.
Pros:
As stealth camping revolves around camping in obscure and random locations, it is a great opportunity to see some secluded spots. Stealth camping is a good way to camp sustainably. It encourages campers to leave no waste and to care for the local plants and wildlife.
Cons:
Although many places allow camping, and thus stealth campers, camping without adequately researching where you're setting up your tent can lead to problems. Generally, stealth camping is illegal in cities, towns, public parking lots and streets. Before embarking on a stealth camping experience, you must be aware of where you can and cannot camp to avoid issues with landowners and police.
6. Hammock Camping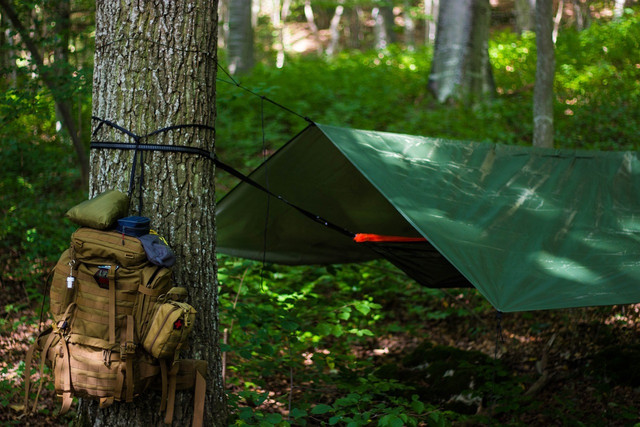 Perhaps the most minimalist type of camping on this list, hammock camping involves replacing your traditional tent or sleeping bag with a hammock or, alternatively, a hammock-style sleeping bag.
Pros:
This camping style allows you to cut down on what you carry. As hammocks are much lighter than regular tents, hammock camping is a good way to stay as light as possible while traveling. Like stealth camping, these types of camping are relatively affordable, as only a simple hammock is required to camp.
Cons:
Avid campers are usually trying to get as close to the elements as they can. One issue with hammock camping is that this closeness with nature can sometimes turn dangerous. In situations of extreme weather or emergency, the hammock provides no protection from the elements. The places you can hammock camp are also limited, depending on the size and strength of the trees in your vicinity.
Hammock campers, in particular, can benefit from the information in our article When Do Mosquitoes Come Out? (Time of Day and Year).
7. Types of Camping: Glamping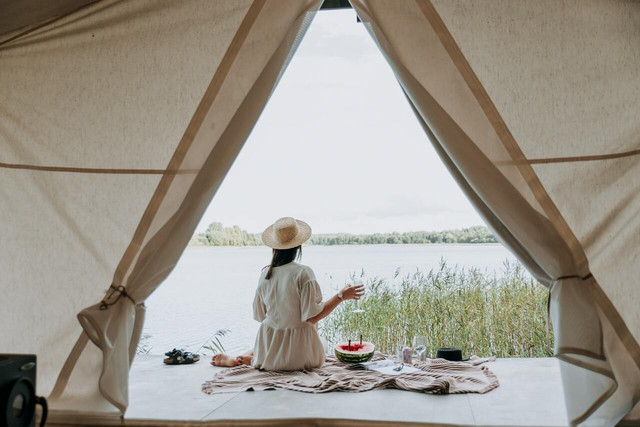 A modern fusion of luxury and wilderness exploration, glamping is camping with all the amenities you'd find in a hotel. That includes electricity, real beds and even hot tubs. Glamping accommodations come in all shapes and sizes, from yurts to treehouses and glamping domes.
Pros:
The biggest plus of going on a glamping escape is the sheer comfort this type of camping can offer. If you're wanting to get closer to nature or try out camping for the first time, glamping can be a luxurious alternative to regular campsite sleeping. In recent years, the glamping industry has expanded to offer many varieties, including giant tents, shepherd's huts and even themed glamping experiences.
Cons:
As "glam" suggests, glamping is one of, if not the most expensive types of camping. Electrical bills, heating and hot tubs aren't cheap, and the average glamping holiday can sometimes cost as much as a hotel. In addition, some think glamping defeats the whole purpose of camping in the first place. It's possible to glamp without ever interacting with the outdoors.
8. Bikepacking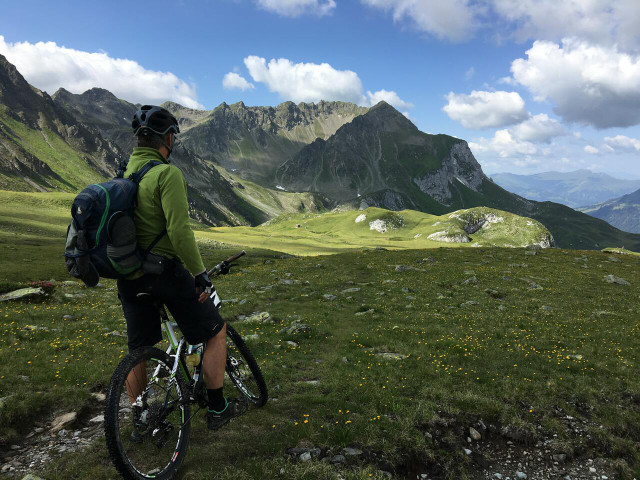 A form of nomadic traveling, bikepacking refers to camping while traveling by bike. Like backpacking, bikepackers travel a pre-planned route with simply a backpack and few other items.
Pros:
This type of camping is great for minimalist travelers, as bikepacking is dependent on fitting your possessions into a small bag or backpack. Like wild camping, bikepacking gives lots of freedom — you can go wherever your bike takes you.
Cons:
The biggest thing to consider before committing to bikepacking is how much you can commit to minimalism. Unlike campsite camping or regular backpacking, overpacking your bags will actively affect the speed of your travels much more. Bikepacking is also one of the more "functional" types of camping, so if you're looking to camp with a few luxuries from home, this may not be for you.
9. Group Camping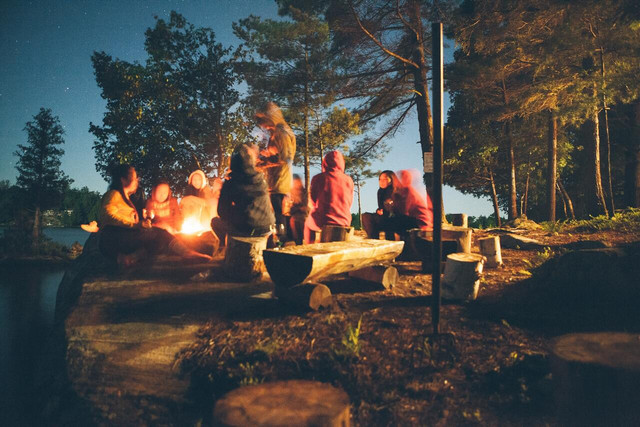 Group camping is about appreciating the outdoors with your friends and family. It can refer to everything from camping in separate tents with multiple people to glamping with a big group.
Pros:
Camping with friends is an easy way to take a break and enjoy the great outdoors. You can plan routes, cook meals and enjoy time away together as a group. Group camping is also a cheaper alternative to other forms of travel and accommodation. Where renting hotel rooms quickly adds up, group camping can be enjoyed with just a few tents.
Cons:
Like every activity done with a large group, one of the significant issues with group camping is the possibility of personality clashes. As an already difficult-to-coordinate venture, camping can become more challenging when multiple people are responsible for planning the trip and assembling the tents. Before committing to group camping, it's best to ensure that you and your group are all on the same page.
10. Types of Camping: Car Camping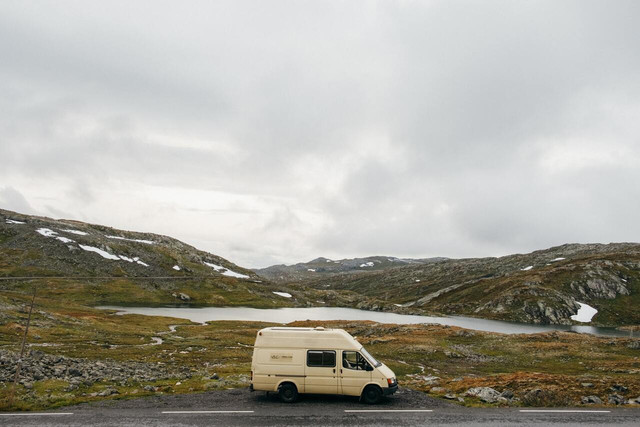 As the name suggests, car camping involves a van, car or other vehicle instead of a tent. This type of camping is often done on road trips or when you're camping in urban areas.
Pros:
Like glamping, one of the biggest positives of car camping is your control over your space. Traveling and sleeping in a vehicle gives you a much larger area to fill with all the home comforts you want to take with you.
Cons:
As car camping revolves around traveling in a car, your trip will inevitably be limited to places accessible via roads. In addition, some campsites do not allow RVs or vehicle campers without a tent, so double-check before booking to stay at a site.
Read more:
** Links to retailers marked with ** or
underlined orange
are partially partner links: If you buy here, you actively support Utopia.org, because we will receive a small part of the sales proceeds.
More info
.
Do you like this post?
Thank you very much for voting!