Thinking of making a radical lifestyle change to live more self-sufficiently? Check out the best states for homesteading, where you can make that dream a reality.
Homesteading is a lifestyle of self-sufficiency that involves growing and raising your own food, preserving and canning, and may even stretch into making your own clothing and homeschooling your children.
When the United States was first settled, homesteads popped up across the country as people made a fresh start in a new country. The Homesteading Act of 1862 was brought in to redistribute the population and move settlers into the West. 160 acres of land was given to anyone who agreed to farm the land, and by 1890, the federal government had granted 373,000 homesteads. Modern homesteading has more comforts but aims for the same "live off the land" mentality.
There is no perfect place for homesteading, so do your research and figure out what's most important to you. You can start below with our list of the best states for homesteading.
1. Best State for Homesteading: Tennessee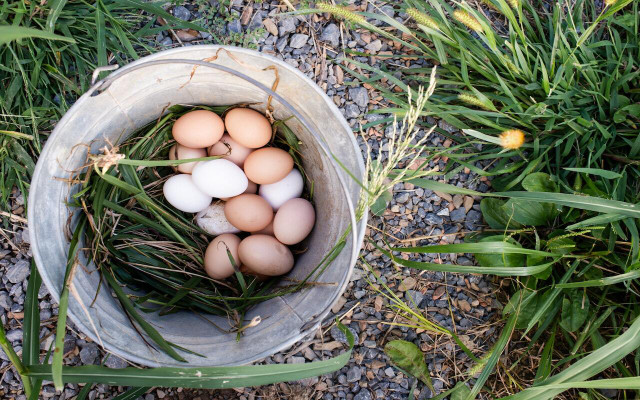 Tennessee is arguably the best state for homesteading as it features excellent farmland and a long growing season of approximately nine months. Not only does the state have favorable homesteading laws, but it also has one of the more generous homesteading tax credits ($5,000). To top it all off, you also have a rainwater collection allowance which is helpful for those aiming for complete self-sufficiency.
It's already popular among sustainable living enthusiasts due to low property taxes and a low cost of living, numbering in the best states for off-grid living. In fact, the Great Appalachian Homesteading Conference is hosted in Tennessee each year. Just keep in mind that the area is prone to flooding, tornadoes, and inclement weather.
2. Idaho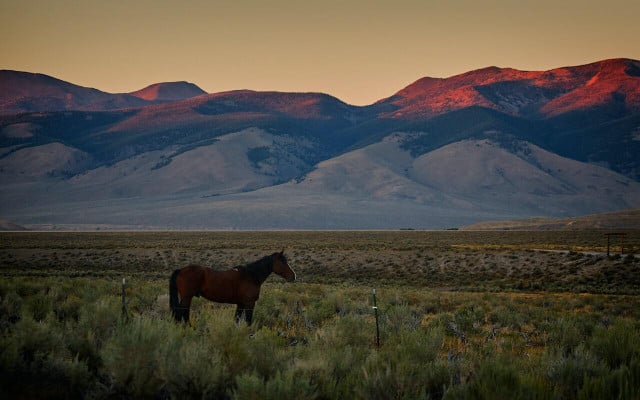 When you think of Idaho, you may think of potatoes. That's because the soil in Idaho is some of the best in the country, which is great news for future homesteaders. Plenty of lush and arable farmland is just waiting to be utilized. There are already several sustainable living communities in the state that you can join, or you can choose to go completely off-grid. Homesteaders can enjoy access to great outdoor activities, a low cost of living, and a low crime rate.
3. Oregon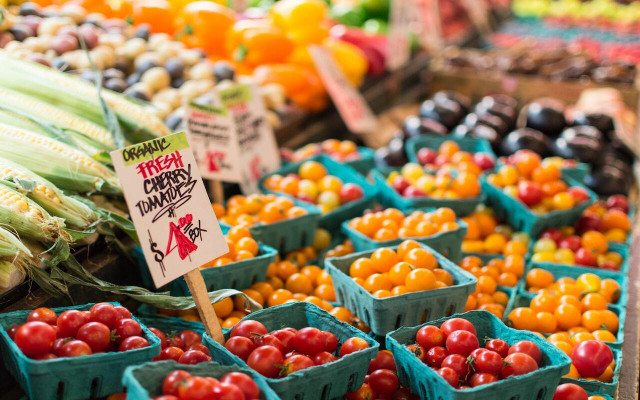 Oregon is considered one of the best states for homesteading because it has access to everything you need: versatile climates, arable land, water rights, and a large and supportive community. As a nod to the Homesteading Act of 1862, in parts of this state, you'll still be allowed to protect up to 160 acres of land.
You can easily grow enough to feed your family, and there are plenty of farmers' markets year-round to sell off your surplus. It's a geographically diverse state, so you can choose an area that speaks to your specific wishes and desires.
4. Best States for Homesteading: Iowa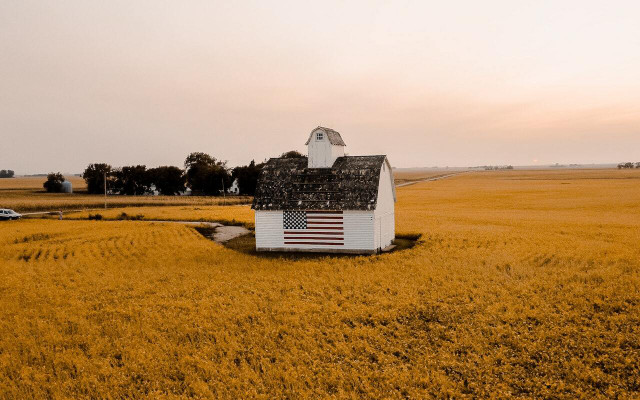 Iowa is one of the best states for homesteading if you're looking to homeschool your children, as the homeschooling laws are very relaxed. It's a great choice for those looking to join a like-minded community, as a large number of sustainable living enthusiasts have already made this state their home. It features a relatively low cost of living and arable land. Just be warned that state taxes can be quite high, even with the homesteading tax credit ($4,850) and the solar tax credit.
5. Best State for Isolated Homesteading: Alaska
Definitely not for everyone, but Alaska is a homesteader's dream. For those looking to go off-grid and truly embrace a self-sufficient lifestyle, Alaska is the state for you. You'll put up with plenty of challenges but can be rewarded with unspoiled wilderness, a helpful community, and access to plenty of land for growing your own crops and raising animals. The growing season is short, lasting only about 100 days, but the long hours of sunlight can help give it a boost. Hunting and fishing are also great ways to ensure you always have enough to eat. Winters are tough and can be lonely and isolating, so it's definitely not a spot for those new to homesteading.
6. Wyoming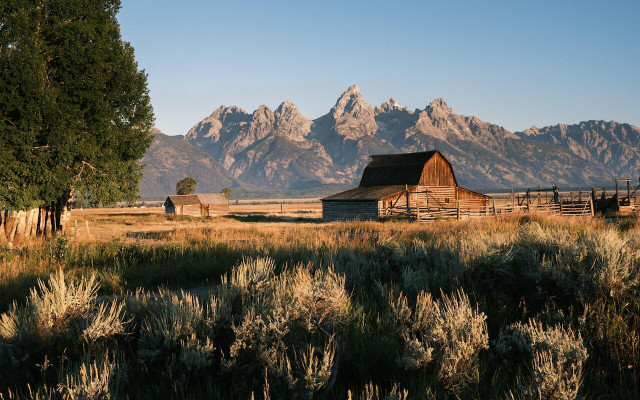 Wyoming and cowboys go hand in hand, so it's no wonder that it's a great state for farming. This state has a relatively low population and plenty of land to go around. It also features low state property taxes, no state income tax, and a low cost of land. Wyoming is another one of the best states for homesteading if you're looking to homeschool your children.
If you already have experience rearing animals, it should be fairly easy to find work at one of the many ranches and farms that exist. It's also worth keeping in mind that the growing season is quite short, and the state doesn't get much rainfall.
7. Indiana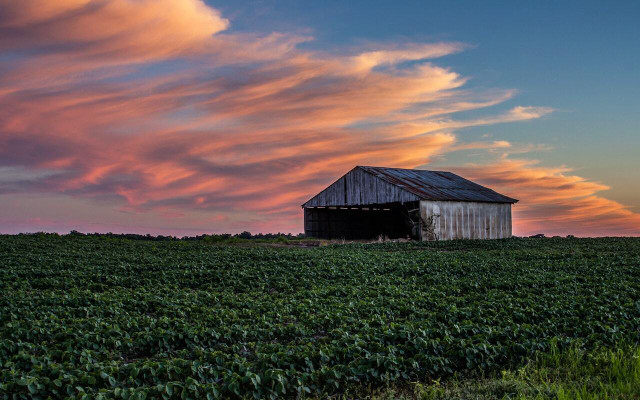 Indiana has a long history of farming, and most of the operations in the state are small and family-run. Finding land might be difficult, but if you can secure your spot, you'll be rewarded with arable land and a long growing season. The southern half of the state is less populated and features a slightly warmer climate. Homeschooling here is easier than in other states because of relaxed homeschooling laws.
8. 10 Best States for Homesteading: Virginia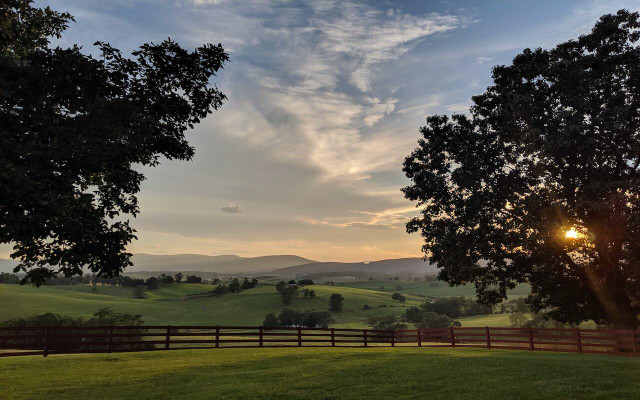 If growing your own produce is high on your list of priorities, Virginia will be the best state for homesteading for you. You'll enjoy a long growing season of nearly 200 days, a mild climate, and plenty of arable land. Rainfall in this state tends to be higher than in others, which is great for your crops. The population of Virginia is higher than many other homesteading states, so be prepared to get to know your neighbors and spend time around other people.
9. Arkansas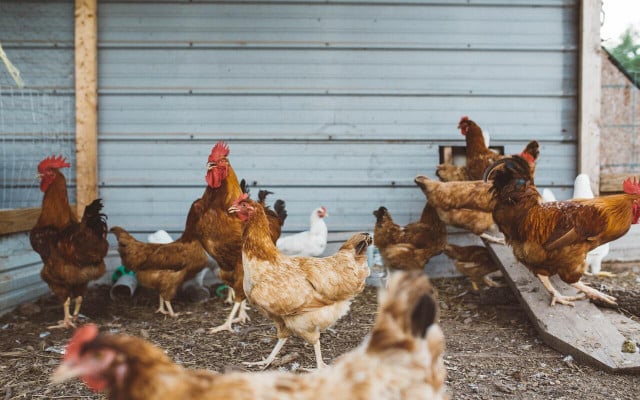 Arkansas is home to the Ozark Mountains, which are not only visually stunning but also offer great natural resources like lakes and streams. It's another great state for homesteading if you want to homeschool. The growing season is long (200 days), and the climate is mild, making it an ideal place to settle. Quite possibly the biggest advantage to setting up your homestead in Arkansas is the unlimited homestead exemption.
10. 10 Best States for Homesteading: North Carolina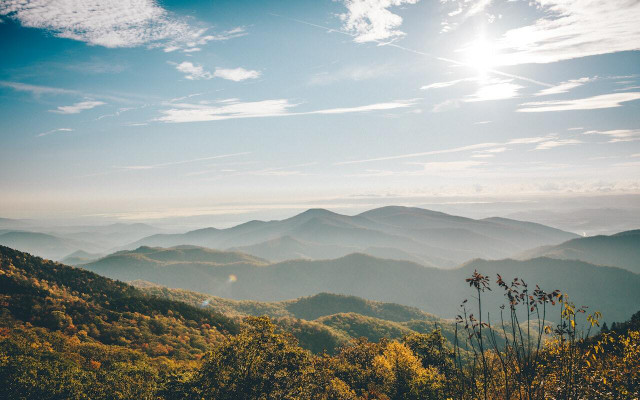 Mostly known for its coast, the part of the state best suited to homesteading lies in the west. By heading towards the mountains, you will also find plenty of foraging opportunities. North Carolina offers a long growing season, favorable homesteading laws, and is a great location for raising goats for milk. The state also offers rebates for solar energy, which is something to keep in mind when setting up your homestead.
Read more: 
** Links to retailers marked with ** or
underlined orange
are partially partner links: If you buy here, you actively support Utopia.org, because we will receive a small part of the sales proceeds.
More info
.
Do you like this post?
Thank you very much for voting!