Wondering which is the best state to live off-grid? Let's take a closer look at which parts of the country are most suited to this increasingly popular lifestyle.
Living off-grid is a bold decision but one that can be very rewarding. It isn't for everyone, as it takes a lot of planning and commitment to be successful. If you've been thinking about making the change, you may wonder what the best state to live off-grid is. We've compiled a list to help you get the ball rolling.
What Is Off-Grid Living?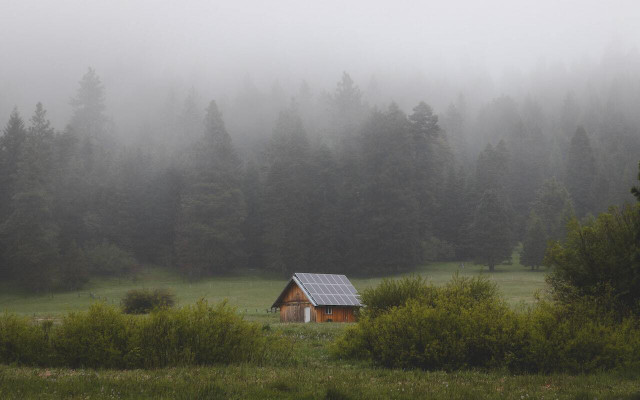 There are many definitions of off-grid living, as it encompasses a variety of modern homesteading practices. Typically it refers to living without municipal infrastructures such as water, sewage, gas, and electrical grids, hence the term "off-grid". It means that you will need to find your own ways of accessing water and generating electricity.
Off-grid living focuses on sustainable living and renewable energy. It's about getting back to basics and being self-sufficient while minimizing your impact on the environment. Living off-grid will enable you to:
Live more sustainably
Reconnect with nature
Become self-sufficient
Enjoy a healthier, more active, and rewarding lifestyle
Be part of a like-minded community
Save money
If you're thinking of giving off-grid living a try, here is also a comprehensive overview of all the pros and cons of off-grid living you should know beforehand.
1. Best State to Live Off Grid: Alabama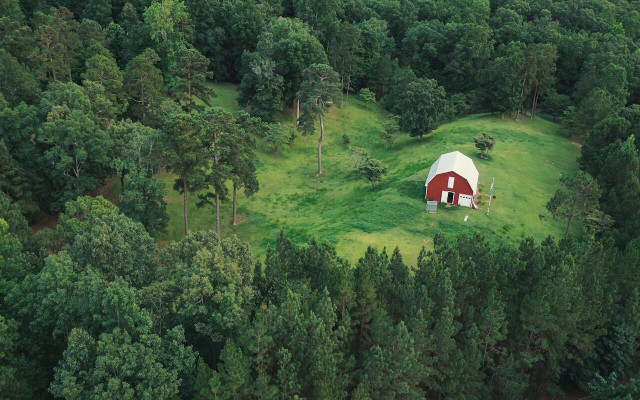 Alabama is said to be the best state to live off-grid for various reasons. This state boasts inexpensive land, low property taxes, and a low cost of living. On top of that, there are several counties without strict building codes, which makes finding your slice of paradise and setting up shop fairly straightforward. Alabama also has plenty of rainfall, and you can harvest rainwater without restriction.
2. Missouri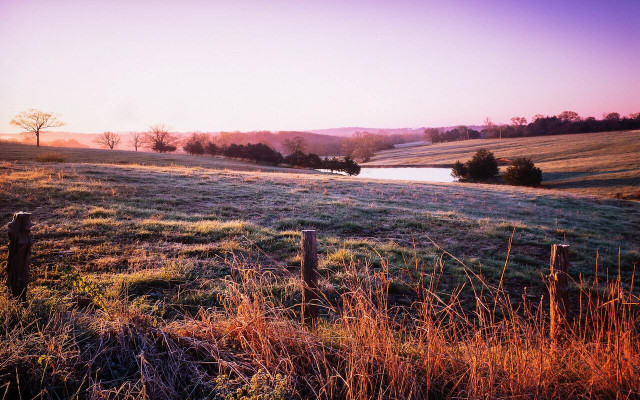 Missouri has very relaxed off-grid laws, particularly when it comes to zoning regulations, building codes, and even homeschooling — which is a great option for those wishing to raise their families off-grid. The access to open rural landscapes enables you to carve out your own space. Missouri boasts great farmland along with short, temperate winters, so growing your own crops shouldn't be a problem. It's also home to Dancing Rabbit Ecovillage, which can be a valuable resource for those looking to make their off-grid home in Missouri.
3. Tennessee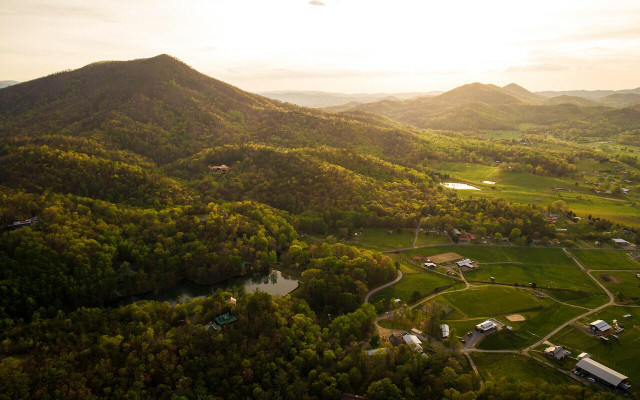 For anyone looking to experience all four seasons and have a low cost of living, Tennessee is the best state to live off-grid. Despite the cool winters, the growing season lasts about 260 days, so you can harvest plenty of food for fermenting and pickling to get you through the winter.
It pays to do some research when choosing a plot of land, as certain counties don't have any building codes, giving you the freedom to do what you want. It's also worth noting that the state technically owns all the water (including rainfall). Still, they follow riparian rights, meaning you can use water on your property provided it's put to beneficial use.
4. Best State to Live Off Grid: Hawaii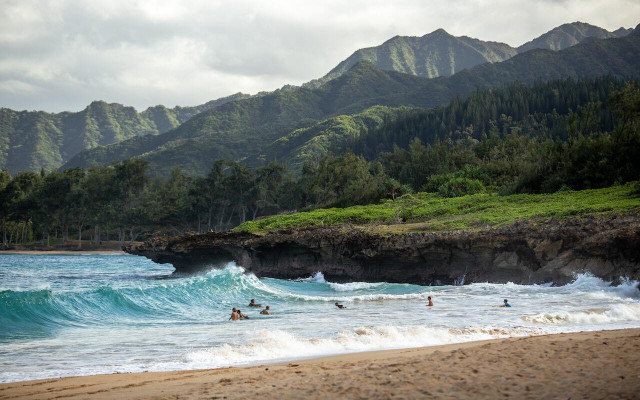 The best state to live off-grid for those seeking warm and temperate climates is Hawaii. While the Aloha state does get its fair share of rainfall, there are no rain harvesting restrictions, so you won't be short of water. Due to its lush landscape, it's also a great choice for growing crops, and fish and game are plentiful. Energy harvesting is a dream here, as the islands get plenty of sun and wind.
Hawaii does have a high cost of living but has fairly low property taxes. Another thing to watch out for is the strict state regulations, depending on what your plans for an off-grid living look like.
5. Kentucky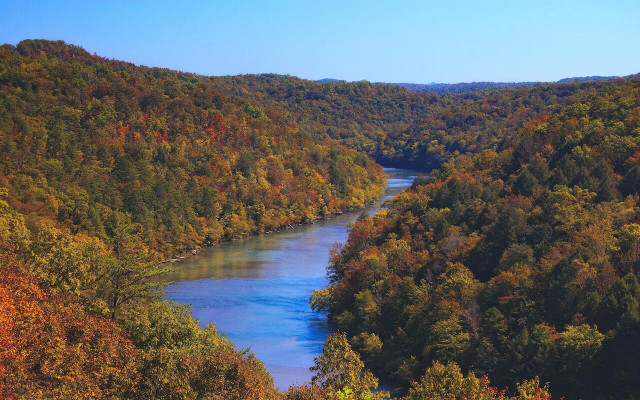 Kentucky is known for easy off-grid living, as is made clear by the significant Amish population. It's a very rural state with cheap, fertile land and a long growing season, making it one of the best states to live off-grid. The state also has a plentiful water supply from rivers, streams, and lakes and no restrictions on harvesting rainwater. If you wish to raise livestock, it's easy to qualify as a farm, which means you pay less property tax.
6. Oregon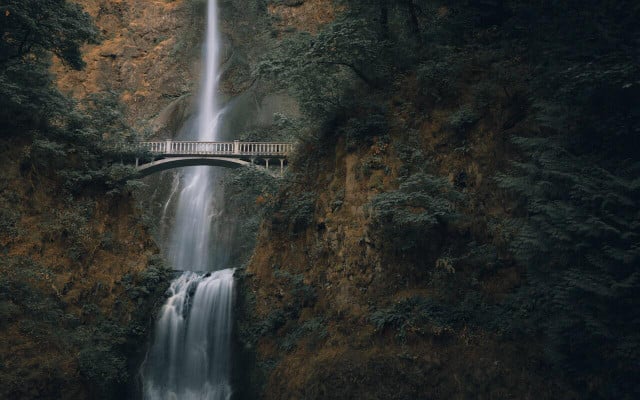 If you love the moody atmosphere of the Pacific Northwest, you may want to consider Oregon. It is already home to a few well-established off-grid communities such as Breitenbush, which has its own wellness retreat, and Three Rivers Recreation Area.
Oregon is one of the easiest states to go off-grid because the state values renewable energy and offers incentives for setting up off-grid solutions. The state also features low property costs, access to many valuable resources, and few restrictions on hunting and fishing. While it is legal, the zoning laws can make it difficult to set up your property, and you will need permits for water harvesting.
7. Best State to Live Off Grid: Colorado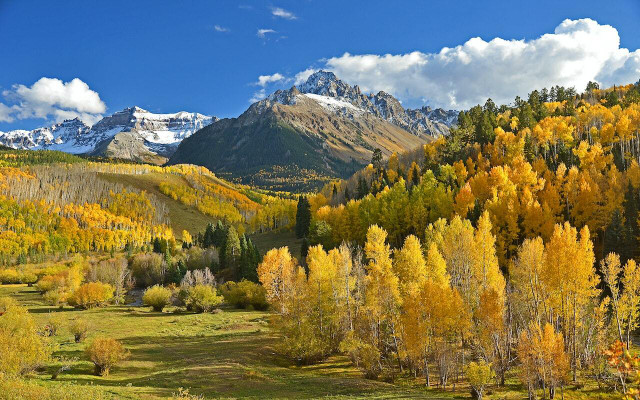 Setting up off-grid in Colorado is not an inexpensive undertaking, but the backdrop might be worth it. Much of the state has very detailed and restrictive zoning laws, meaning there will be a bit of red tape to get through. Colorado also has the 35 Acre Law, which means you'll have to buy at least 35 acres of land for an off-grid property.
This state gets plenty of sunshine and solar power is a popular energy source. There are state incentives and rebates for installing these types of systems. When it comes to water, you can harvest rainwater (though there are limits), and you'll need to apply for a permit for other water use.
8. New Hampshire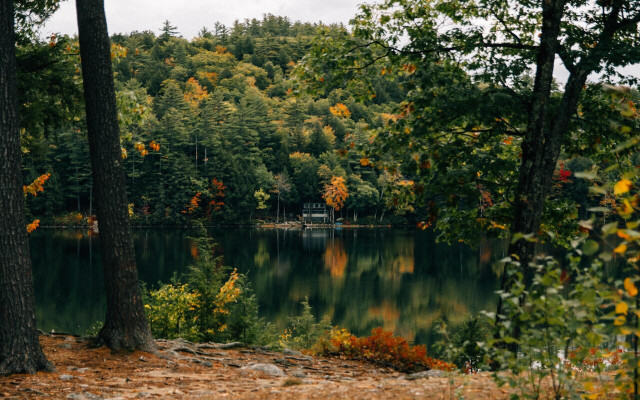 Despite having more rules and regulations than most states for off-grid living, New Hampshire continues to be where people flock. Some homes sold are already disconnected from the electrical grid. There are plenty of areas without zoning laws in the state, but building codes will need to be followed.
There are incentives for installing alternative energy systems and even property tax exemptions for solar panel systems in certain areas. Rainwater harvesting is legal (and encouraged), and riparian rights are followed for other water sources.
9. Wyoming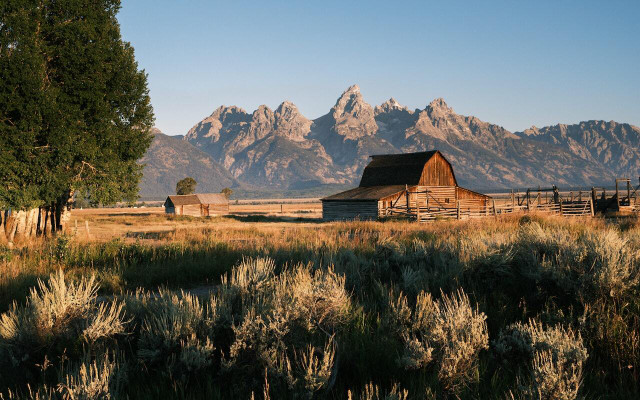 Going off-grid in Wyoming is relatively straightforward due to relaxed regulations and several areas without zoning rules. Due to this, it's one of the best states for off-grid living if you're looking to live in a mobile or tiny home. The state laws are favorable towards solar and wind energy — in fact, solar equipment is exempt from sales tax, and you can get a rebate from the state for the cost.
You can pick up some low-priced land on which you can easily grow staple crops. Just be warned that access to water will require a permit, and several parts of the state experience drought-like conditions.
10. Best State to Live Off Grid: New Mexico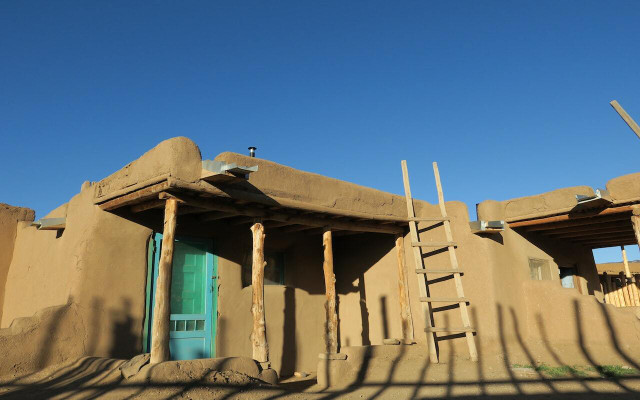 New Mexico is the best state to live off-grid for those looking to spend as little money as possible. Both the cost of land and the cost of living is considerably lower than in many other states. Much of the state also has no zoning laws whatsoever, making it easy to get yourself started. It's the second sunniest state, so you'll have plenty of sun for your solar windows and panels.
This state is also home to a well-known off-grid living community in Taos called the Greater World Community. It's a community of Earthship homes, passive solar earth shelters made from upcycled and recycled materials. As much of New Mexico isn't developed, off-grid living is very common in this state since there isn't any other choice.
Read more: 
** Links to retailers marked with ** or
underlined orange
are partially partner links: If you buy here, you actively support Utopia.org, because we will receive a small part of the sales proceeds.
More info
.
Do you like this post?
Thank you very much for voting!