From Donald Trump to Koch Industries, these climate change deniers weave a web of misinformation that hinders climate action. Here's what you need to know.
Climate change deniers strongly oppose the overwhelming scientific consensus that climate change is real. Their influence is felt in politics and the media, creating a web of misinformation and disinformation that slows progress and makes effective climate action sometimes feel out of reach.
That's why it's crucial to know how to stand up to climate change deniers, fight the belief in the "climate change hoax," and push policymakers locally and nationwide to enact laws prioritizing environmental protection.
To get a good grasp on the tangle of falsehoods and ignorance, we must understand what motivates climate deniers and the tactics they use. Often, they deny scientific evidence for reasons including personal interests (like financial gain) and ideological beliefs. Their tactics range from subtle obfuscation to brazen distortion, making climate science seem less reliable than it actually is.
Why Do These Specific Climate Change Deniers Matter?
The people and companies on this list have prominent platforms that allow them to reach a broad audience, undermining scientists and environmental organizations on an international scale. Their words and actions heighten the risks faced by vulnerable communities and impede the adoption of measures like renewable energy, environmental protections and sustainable practices that would help safeguard the planet for future generations.
Now, here are the 15 most dangerous climate change deniers in America.
1. Donald Trump, King of Climate Change Deniers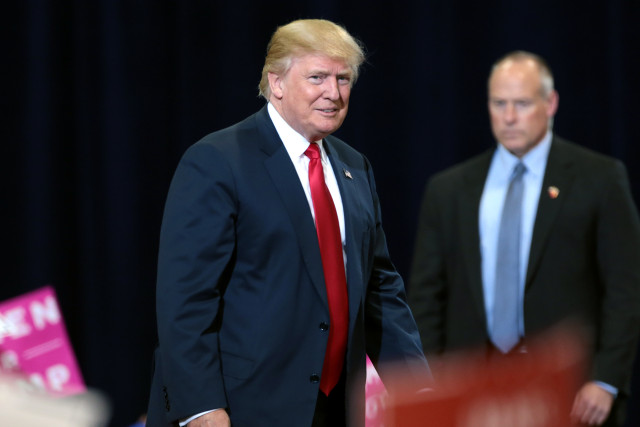 At the forefront of this disheartening crusade stands Donald Trump — politician, media personality and "businessman." His stay in office from 2017 to 2021 emboldened climate change deniers on every level, and he continues to be an influential figure in American politics.
During his presidency, Donald Trump took various actions that were dismissive of the climate crisis. One of his most significant decisions was to withdraw the US from the Paris Climate Accords, a landmark international agreement to combat climate change. Renouncing the commitments made by the US under the agreement put additional strain on other countries and clearly communicated his disregard for global cooperation needed to confront this global challenge.
Furthermore, his administration rolled back numerous environmental regulations and dismantled key policies to reduce greenhouse gas emissions in the US. His ties to the fossil fuel industry aligned him with those who sought to protect and promote the continued extraction and use of fossil fuels. By prioritizing short-term economic interests over long-term sustainability, he actively hindered progress toward a renewable energy transition and impeded efforts to mitigate the impacts of climate change.
Tip: Are you interested in learning more about sustainability and how to protect the environment? Check out some top-rated sustainability podcasts and books about climate change, or get involved in environmental activism.
2. Mitch McConnell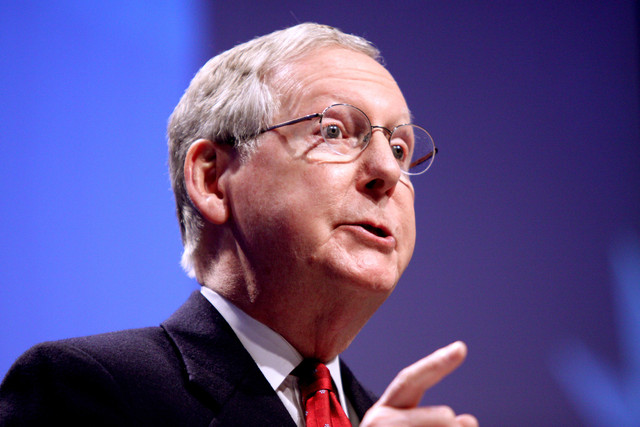 Another climate change denier of consequence is Mitch McConnell, a political stalwart and longtime senator from Kentucky who, as Senate majority leader from 2015 to 2021, blocked attempts to pass meaningful climate legislation. McConnell's obstructionism had tangible consequences for climate policy and renewable energy progress.
McConnell's motivations for climate change denial aren't difficult to trace back to his close ties with the fossil fuel industry. He has repeatedly questioned the validity of climate science, downplayed the issue's urgency and urged skepticism about the human role in climate change. His motives, intertwined with corporate interests, led him to dismiss the scientific consensus, perpetuating the myth that addressing climate change would come at the cost of economic growth and job creation.
Moreover, McConnell's role in shaping the federal judiciary, particularly in appointing conservative judges, will likely have a lasting impact on environmental regulation. Many of those judges hold views aligned with climate change denial and have issued rulings weakening ecological protections and limiting the authority of regulatory agencies.
3. James Inhofe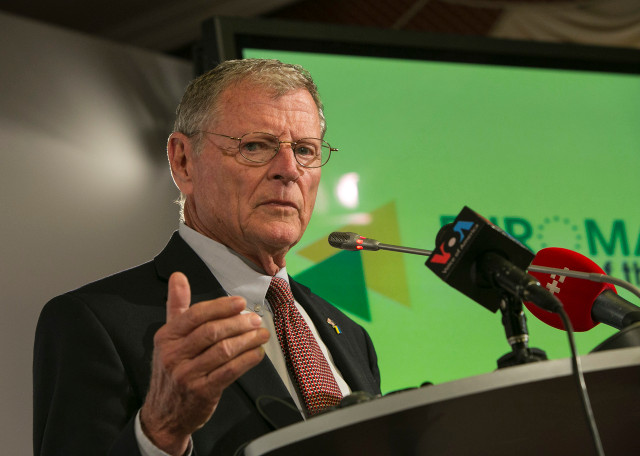 James Inhofe, an Oklahoma senator from 1994 to 2023, took a different approach. Long a prominent and outspoken figure against evidence of climate change, Inhofe's fervent denialism and theatrical displays make him a key player in obstructing climate protection efforts.
In 2015, Inhofe infamously brandished snowballs on the Senate floor, ludicrously displaying them as evidence against global warming. Such acts of theatricality are intended to delegitimize scientific consensus and research.
Inhofe's motivations for climate change denial are rooted in a potent combination of ideological convictions and his close ties to the fossil fuel industry through the Koch Institute (see #7). He has also consistently disregarded scientific evidence and dismissed the consensus on climate change, labeling it a hoax.
As a ranking member and former Senate Environment and Public Works Committee chairman, Inhofe used his position to block and delay climate-related legislation and initiatives, slowing progress toward reducing greenhouse gas emissions and transitioning to cleaner energy sources.
While he is no longer a senator, the impact of James Inhofe's climate change denialism is far-reaching. His views resonate with like-minded individuals and private interest groups, amplifying the spread of misinformation and hindering public support for environmental protection.
4. Climate Change Deniers: Ted Nugent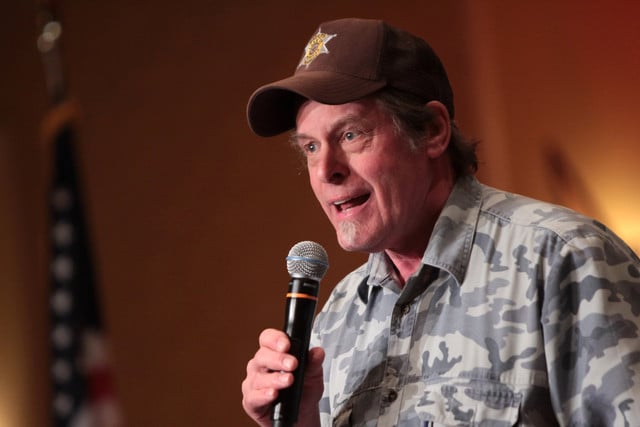 Ted Nugent is an American guitarist, singer and songwriter who has attracted attention for his outspoken conservative political views. His opinion regarding climate change is popular among his fans. With little regard for science, he dismisses climate change as a hoax and weaves conspiracy theories that resonate with those who seek to resist change. His denialism, cloaked in bravado, contributes to the growing chorus of disinformation.
Nugent is a prominent voice within conservative circles. And with 665.7K followers on Twitter, Nugent's denialist rhetoric resonates widely, reinforcing skepticism. His celebrity status gives his opinions a public platform, amplifying the spread of denialist narratives and misleading public understanding of the issues.
5. The Heartland Institute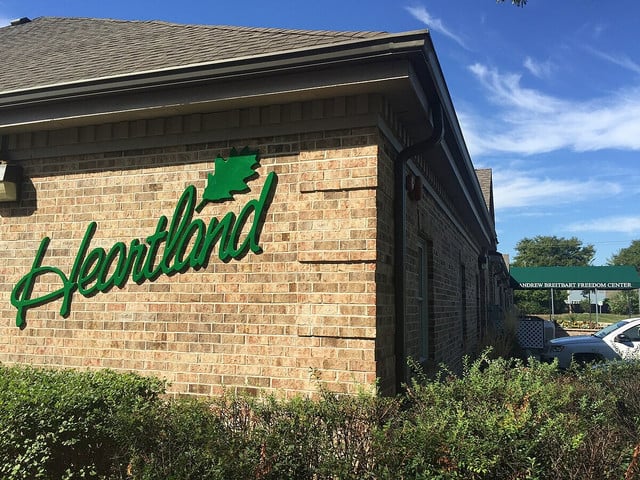 Organizations and media outlets play an equally damaging role in perpetuating climate change denial. The Heartland Institute, a conservative and libertarian think tank, has long opposed climate science. It has a history of funding from industries with a vested interest in maintaining the status quo.
Since the 2000s, the Heartland Institute has been a leading promoter of climate change denial through the dissemination of misleading reports and campaigns, distorting public opinion and promoting climate skepticism.
6. Fox News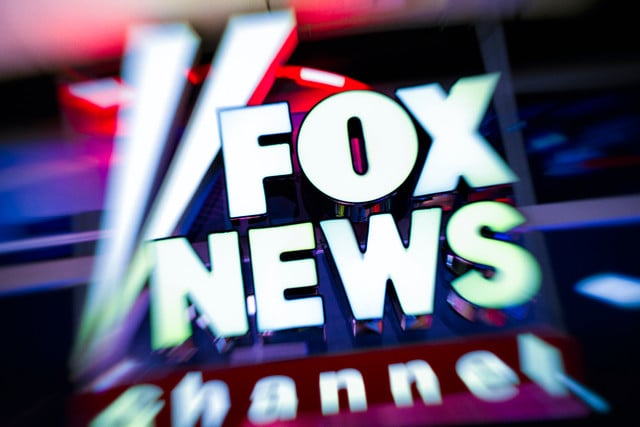 Media giant Fox News is an American conservative news and political commentary television channel and the most-watched cable network in the country. Its prominent hosts and pundits use their voices to consistently perpetuate climate change denial.
Recently, Fox News criticized a report published by the Intergovernmental Panel on Climate Change (IPCC) on the Physical Science, and past news host Tucker Carlson welcomed people to his show to disparage and condemn green energy and climate protection efforts. By amplifying dissenting voices and casting doubt on scientific consensus, they undermine the value of the scientific process and the message scientists and activists have unified to promote.
7. Climate Change Deniers: Koch Industries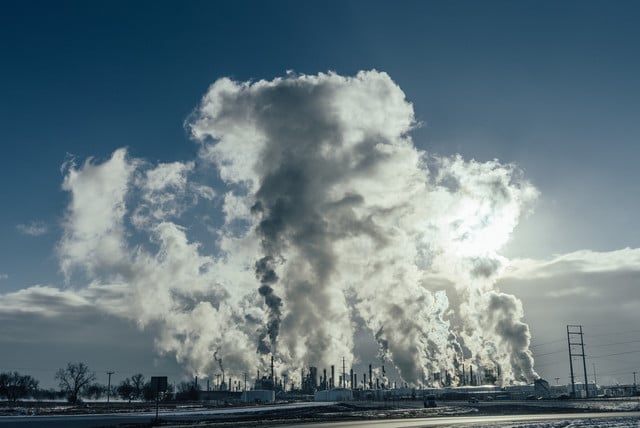 Koch Industries is an American industrial conglomerate with subsidiaries engaged in producing, refining and distributing petroleum, chemicals, energy and more. This mega-conglomerate also wields significant political influence — and the people who run it are staunch climate change deniers. In fact, according to Greenpeace, Koch Industries is secretly funding the climate denial machine.
Koch Industries has connections with almost every company and individual on this list, resulting in a network of influence that reaches far beyond the United States. Funding organizations and politicians who deny global warming has allowed the Koch brothers to create a culture of skepticism that serves their financial interests.
8. Scott Pruitt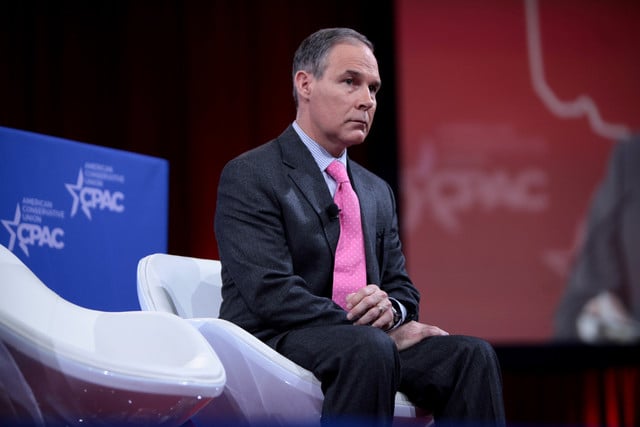 Scott Pruitt, an American lawyer, lobbyist and politician, weaponized his position as the former head of the Environmental Protection Agency (EPA) to advance the "climate hoax" agenda and deny that carbon dioxide contributes to global warming. Despite resigning under a cloud of ethics scandals and federal investigation in 2018, his policies have left a mark.
Under his leadership, the EPA rolled out policies to dismantle a number of crucial energy and environmental regulations. He continues to cast doubt on the urgency of the climate emergency.
9. Steve King
Steve King, a far-right congressman from Iowa between 2003 and 2021, likewise contributed to the dangerous narrative of climate change denial. While a congressman, King called belief in global warming a religion and asserted that efforts to address climate change are useless. He reaffirmed his stance by adding that many scientists "overreact" when they talk about the effects of global warming.
His outright dismissal of climate science, accompanied by nationalist rhetoric, stymied efforts to find bipartisan solutions and undermined the collective action required to tackle this and many other global challenges.
10. Climate Change Deniers: The Heritage Foundation
Conservative think tank the Heritage Foundation provides an online platform for climate change denial, producing reports and hosting events that reject the scientific consensus. This organization has long been a hub of opposition to climate action and even influenced policy during the Reagan administration.
The Heritage Foundation regularly partners with high-profile climate deniers and received over $6.1 million from groups connected to the Koch family between 1997 and 2017. By shellacking denialism with an intellectual veneer, they lend legitimacy to climate skepticism and perpetuate inaction.
11. David Koch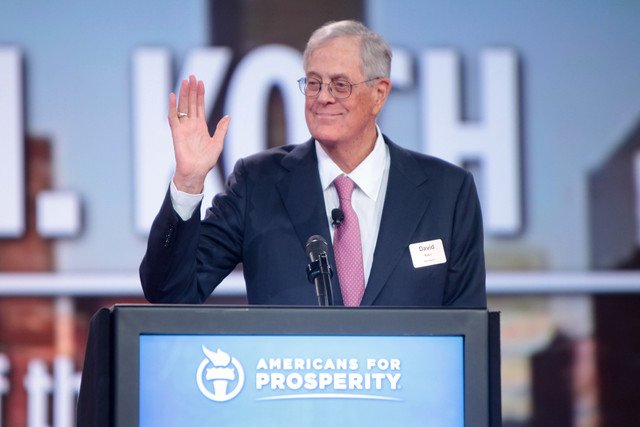 David Koch, an American businessman, political activist and one of the infamous Koch brothers, used his immense wealth to fund denialist campaigns and think tanks. As executive vice president of Koch Industries, he exerted a powerful influence on American politics and public opinion.
David and his brother Charles, heading up Koch Industries, spent $127 million over two decades funding causes that fight global warming awareness. Furthermore, his contributions to organizations like Americans for Prosperity also undermined efforts to address climate change.
12. The American Enterprise Institute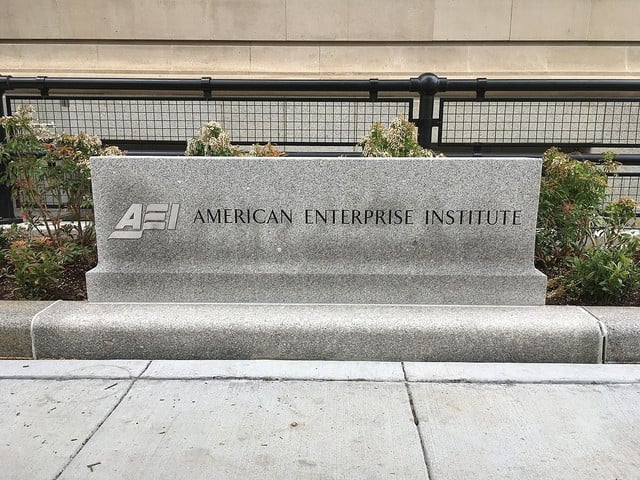 The American Enterprise Institute (AEI), a center-right think tank, is another cog in the machinery of climate change denial. From 2004 to 2017, the AEI received over $2 million from foundations related to the petrochemical company Koch Industries.
Their scholars, who appear to boast impressive credentials, craft narratives downplaying downplay the urgency of climate action, adding superficial credibility to the broader movement of climate denialism.
13. Jim Bridenstine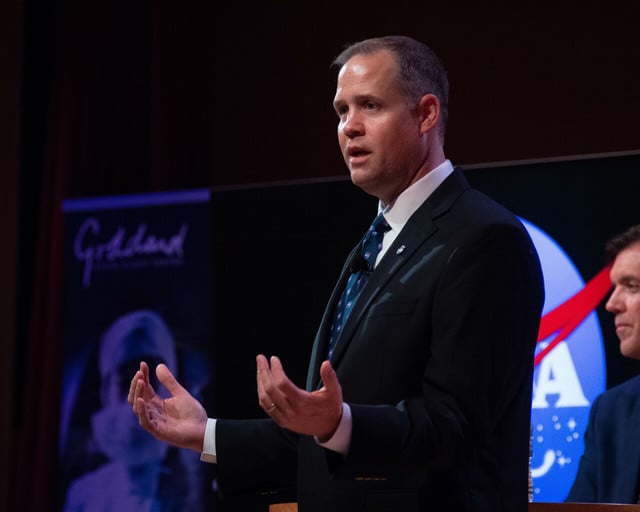 Jim Bridenstine, former NASA administrator, also lends a veneer of scientific authority to climate change denial. Despite the long-held consensus among NASA scientists regarding the reality of climate change, Bridenstine publicly contradicted their findings in 2013.
Although he later changed his mind, his initial claims heightened public confusion and interfered with the efforts of those working diligently to address this crisis by fueling climate change denialism.
14. Climate Change Deniers: Andrew Wheeler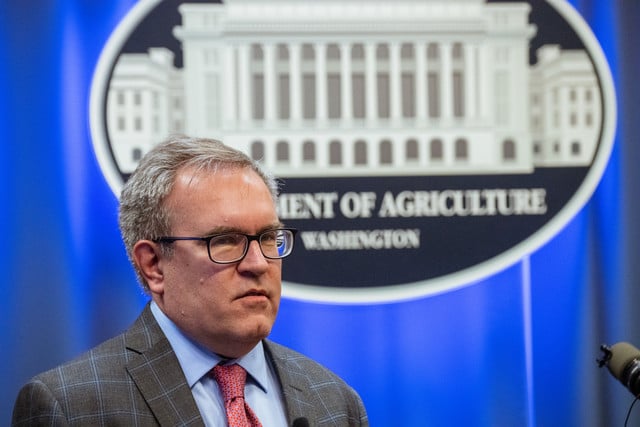 Andrew Wheeler, an American attorney who led the EPA from 2019 until 2021, continued the legacy of climate denialism in the leading EPA position. He has spent time representing coal magnate Robert E. Murray, and he lobbied against the Obama administration's environmental regulations. Wheeler served as the chief counsel to the US Senate Committee on Environment and Public Works and to US Senator James Inhofe (see #3).
While working at the EPA, he focused on rolling back environmental regulations, eroding the agency's scientific integrity and prioritizing the interests of industries over the health of the planet. Wheeler continues to staunchly oppose both limits on greenhouse gas emissions and the Intergovernmental Panel on Climate Change.
15. Rick Perry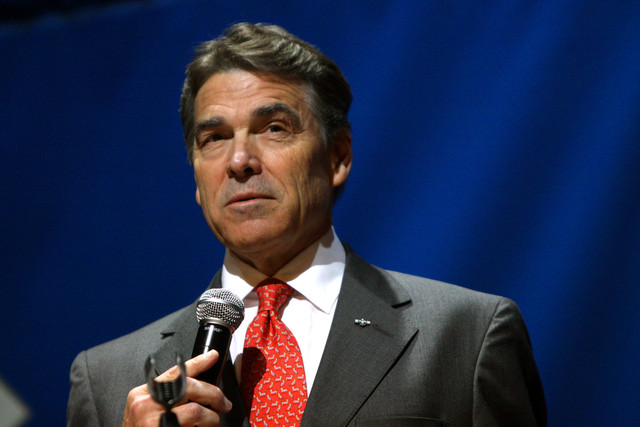 Former Secretary of Energy Rick Perry reinforced the climate skepticism and industry rhetoric by dismissing climate change as a "contrived phony mess." His comments undermine efforts to transition to renewable energy and mitigate the impacts of climate change.
He was also a prominent figure within the Trump administration. During the 2022 Senate races, Rick Perry's played a supporting role in hack doctor Mehmet Oz's bid for a seat. Oz made support for fracking a major piece of his campaign, which earned him Rick Perry's support, among others.
Read more:
** Links to retailers marked with ** or
underlined orange
are partially partner links: If you buy here, you actively support Utopia.org, because we will receive a small part of the sales proceeds.
More info
.
Do you like this post?
Thank you very much for voting!