If you want to learn more about sustainability and climate change, listening to sustainability podcasts is a great start. Here are the best podcasts to listen to right now.

Podcasts are the present — and the future. They allow you to educate yourself on important topics (like sustainability) while commuting to work, folding laundry or cooking. If you want to learn more about sustainability issues and how to be more sustainable, listening to sustainability podcasts or watching environmental documentaries is a great place to start.
We'll give you the top 21 sustainable podcasts worth listening to this year. Grab your headphones and give some of these a try!
Did you know that listening to podcasts not only gives your eyes a break from the screen but is more environmentally friendly than streaming tv shows and movies? Learn more in our guide: Why Online Streaming on Netflix Is Not Sustainable.
1. How to Save a Planet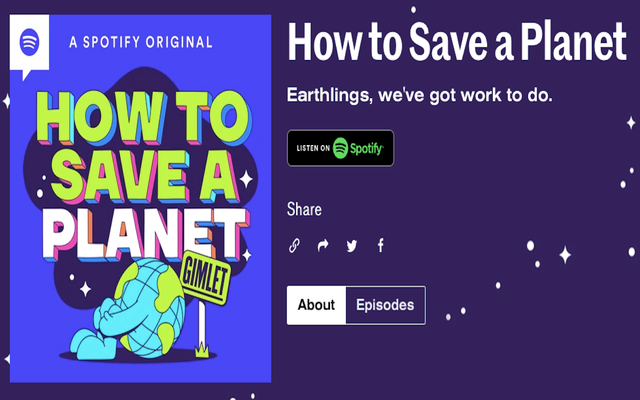 This podcast is hosted by journalist Alex Blumberg, where he and his guests present a series of stories about climate change and what we can do to slow it down. How to Save a Planet breaks down the big issues related to environmentalism and sustainability in an understandable way for all listeners.
2. Consciously Clueless
Consciously Clueless is a sustainability podcast focused on helping listeners live more sustainably in their day-to-day lives. Host Carly Puch discusses a wide variety of issues ranging from vegan activism to decolonizing yoga to factory farming. She interviews experts on every topic to help you broaden your understanding of environmentalism and how to live a happier, healthier life — without the need for perfection.
3. Browngirl Green
This sustainability podcast is hosted by Kristy Drutman, a climate activist and speaker. Browngirl Green is focused on climate change, diversity and inclusion. In each episode, the host interviews different environmental activists. They talk about creative solutions to our climate crises and everyday ways to combat climate change.
4. Sustainability Podcasts: Mindful Businesses
Hosted by Vidhya Iyer, Mindful Businesses shares sustainable innovations with entrepreneurs and introduces eco-friendly products to consumers. In each episode, she interviews different businesses. They talk about their eco-friendly journeys and discuss sustainability practices from each organization.
5. Wardrobe Crisis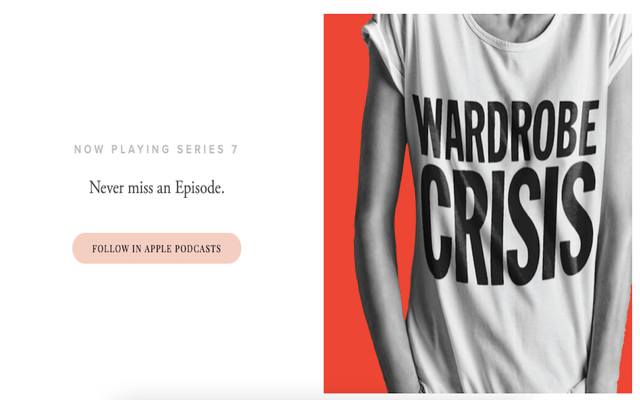 This podcast is part of a sustainable fashion platform that advocates for fairer, more sustainable fashion that respects the planet. Wardrobe Crisis is hosted by Clare Press, who interviews designers and other people from the industry about topics on fashion, ethics and sustainability.
6. The Minimalists
Hosted by Joshua Fields Millburn and Ryan Nicodemus, this sustainability podcast focuses on minimalism and how it applies to different aspects of life. Whether it is about becoming minimalist, minimalist living, or even more abstract topics such as finding meaning and mental health, The Minimalists Podcast applies the minimalist perspective to all these other topics in everyday life.
Looking for more of this? Check out these inspiring minimalist podcasts.
7. Sustainability Podcasts: A Sustainable Mind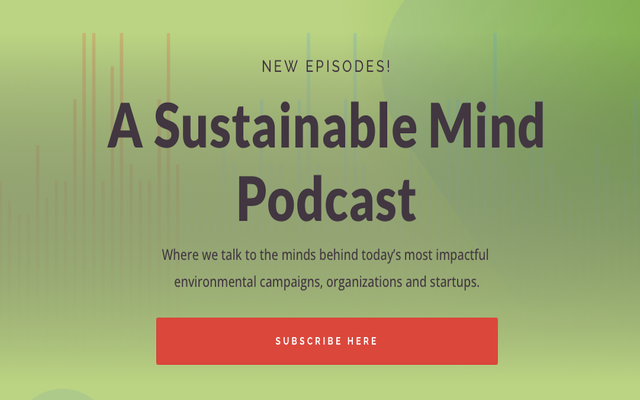 Hosted by Marjorie Alexander, this sustainability podcast includes interviews with influential people who are part of impactful organizations, campaigns and start-ups. Through the conversation between host and guest, A Sustainable Mind guides you through different topics, such as sustainable beauty products, climate change, sustainable healthcare and much more.
8. Low Tox Life
Hosted by Alexx Stuart, the Low Tox Life podcast covers topics not only on sustainability but also on well-being and health. This sustainability podcast has episodes on psychological wellness, food and health, how shopping local helps with sustainability, and more.
9. Sustainably Influenced
In this sustainability podcast, hosts Bianca Foley and Charlotte Williams interview experts on sustainability and ethical living. At Sustainably Influenced, they discuss different aspects of what it means to live a conscious lifestyle and how each of us can do our part to make a difference to the environment.
10. Sustainability Podcasts: Conscious Chatter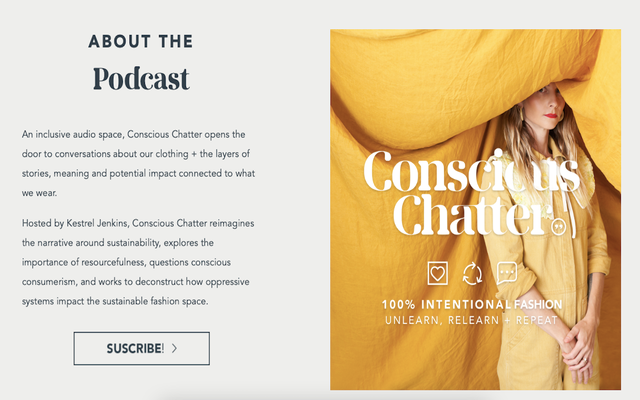 Hosted by Kestrel Jenkins, Conscious Chatter is a sustainability podcast focused on the fashion industry. Who makes our clothes? How are they made? Where do they come from? This podcast is a conversation between the host and people from the fashion industry, who discuss the environmental issues within fashion and how they are related to sustainability overall.
Read more: What Is Modal Fabric and Is It Really Sustainable?
11. Sustainability Podcasts: Style & Sustain
This sustainability podcast, hosted by Amma Aburam, is also focused on fashion. She is a former fast fashion addict and talks about how she quit it to become a sustainable fashion advocate. At Style & Sustain, the host also interviews sustainable fashion innovators and discusses how we all can get involved in the massive change needed in the fashion industry.
More Fantastic Sustainability and Climate Change Podcasts to Check Out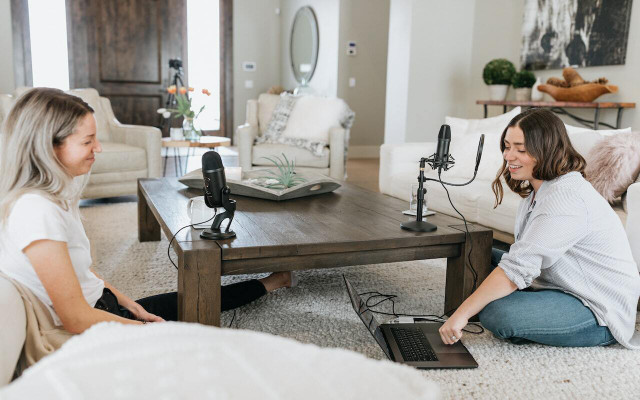 12. Transformers | The Sustainability Change Makers: This sustainability podcast talks about climate solutions, government policies and economic stability. / Average episode length: 40 min
13. Mission First – Entrepreneurs for Future gives hands-on tips to entrepreneurs on how to build a sustainable company. / Average episode length: 1h 15min
14. Trash Talking with Eco-Warriors features inspiring stories of women in eco-business, environmentalism, and sustainability. / Average episode length: 20min
15. Pretty Good Business is all about green companies and organizations that are making a difference and putting sustainability as a priority. / Average episode length: 35min
16. Sustainability 101: This sustainability podcast discusses the benefits and fulfillment of an eco-friendly lifestyle. / Average episode length: 40 min
17. Adventures in Sustainability talks about stories of personal growth and discovery from the podcast host, regarding what it means to be sustainable. / Average episode length: 1h 30 min
18. The Green Podcast is a series of interviews between the host and climate change experts and sustainable business owners on how to live a more sustainable lifestyle. / Average episode length: 30min
19. Sustainable World Radio is a nature-oriented podcast with topics such as ecology, organic gardening and sustainability.
20. Advancing Sustainable Solutions showcases ongoing research on the transition to low-carbon and natural-resource economies. 
21. Sustainably Geeky covers topics on how to live a more sustainable lifestyle. / Average episode length: 1 hour
Happy listening!
If you're craving some impressive visuals, check out 2022s Best Netflix Eco Docs.
Want to learn more about sustainability and the environment? Follow us on Instagram or Twitter!
Read more:
underlined orange
are partially partner links: If you buy here, you actively support Utopia.org, because we will receive a small part of the sales proceeds.
More info
.
Do you like this post?
Thank you very much for voting!