Greta Thunberg's quotes have the power to move millions of people. Still only 17 years old, she continues to express clearly and convincingly that we have a problem – leaving older generations lost for words.
Although it seems like longer, it was only in summer 2018 that Greta Thunberg protested for the first time in front of the Swedish parliament for more action on climate change. In doing so, she laid the foundations for one of the largest activist groups of our time: Fridays for Future. Since then, the young climate activist has spoken regularly in front of large crowds and at important events: at the UN in New York, at the World Economic Forum in Davos, at major demonstrations in London and Helsinki – with more to come. And many of Greta Thunberg's quotes have since become famous.
She hasn't achieved this by being pleasant or nice – she does not ask, she does not admonish – Greta Thunberg attacks: politicians and decision-makers, CEOs and climate deniers. When the 17-year-old girl with the braided pigtails talks about climate change, and demands that something be done at last, she makes such an impression that her listeners fall silent, politicians are shamed into responding, and those in power become nervous.
We've collected some of the best Greta Thunberg quotes to show just how she manages this.
1. Everything Needs to Change
In October 2018 Greta Thunberg gave a rousing speech at a climate demonstration in Helsinki. According to the organizers it was Finland's biggest to date: The young climate activist was the highlight of the event. In the following quote, Greta Thunberg explained what has to be done:
We can't save the world by playing by the rules, because the rules have to be changed. Everything needs to change, and it has to start today.
2. School Strike for Climate
Greta Thunberg first became famous with her school strike for the climate in August 2018: The then 15-year-old sat all alone on the steps in front of the Swedish parliament instead of going to school. Next to her was a sign saying School Strike for Climate, and in front of her was a stack of flyers that said:
I'm doing this because you adults are sh***ing on my future.
3. Our House is on Fire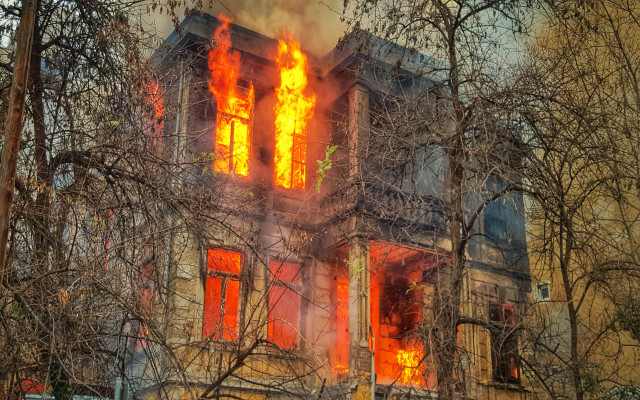 Greta Thunberg has taken the fight against climate change into her own hands. She does not have much confidence in adults. Greta made this clear in her 2019 speech at the World Economic Forum in Davos, explaining: "Adults keep saying: 'We owe it to the young people to give them hope.' But I don't want your hope…
I want you to act as you would in a crisis.
I want you to act as if our house is on fire.
Because it is.
4. Greta Thunberg Quotes: Someone Is to Blame
Same event, different location: In the Panorama Dome in Davos, Greta sat at a table in front of the podium. There, U2 frontman Bono, musician Will.i.am, behavioral scientist Jane Goodall, and diplomat Christiana Figueres were discussing the future of our planet. When the presenter asked Greta if she wanted to add anything, she got up without hesitation:
If everyone is guilty, then no one is to blame, and someone is to blame. Some people, some companies, some decision-makers in particular, have known exactly what priceless values they have been sacrificing to continue making unimaginable amounts of money. And I think many of you here today belong to that group of people.
5. Make a Difference!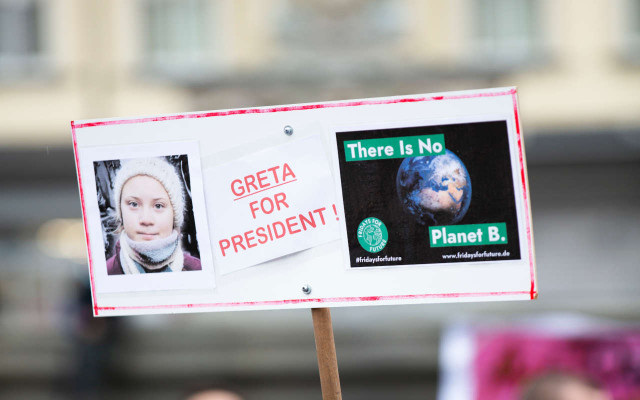 Her words have great power, and Greta seems to know that. At the climate conference in the Polish city of Katowice, she explained to high-ranking state representatives and the UN Secretary General:
I have learned that you are never too small to make a difference.
6. Greta Thunberg Quotes: Change Is Coming
This is one of Greta Thunberg's quotes that she uses again and again in her speeches – including at the climate summit in Katowice:
So we have not come here to beg the world leaders to care for our future. They have ignored us in the past and they will ignore us again. We have come here to let them know that change is coming whether they like it or not.
7. Black and White Thinking
Since Greta entered the public eye, critical voices have been heard more frequently. Many accuse her of thinking in black and white, of simplifying climate change. Greta Thunberg countered them in an open letter, including the following quote: "You say nothing in life is black or white, but that is a lie, a very dangerous lie. Either we prevent 1.5 C degree of warming, or we don't…
Either we choose to go on as a civilization, or we don't. That is as
black or white as it gets.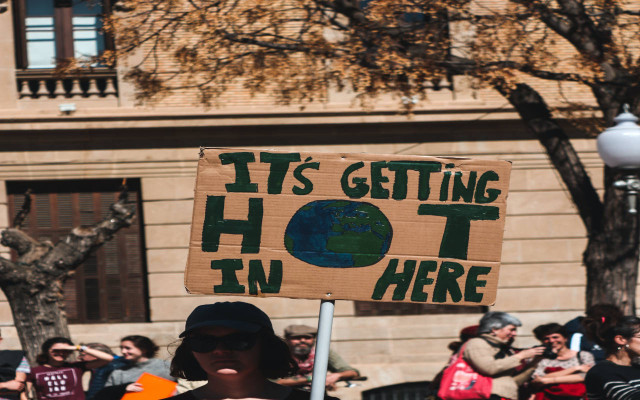 8. Greta Thunberg Quotes: How Dare You!
In one of her most celebrated and passionate speeches – featuring one of the most famous Greta Thunberg quotes – at the United Nations in New York, Greta fiercely attacked the political establishment and their lack of action: "How dare you! You have stolen my dreams and my childhood with your empty words. And yet I'm one of the lucky ones. People are suffering. People are dying. Entire ecosystems are collapsing…
We are in the beginning of a mass extinction, and all you can talk about is money and fairy tales of eternal economic growth. How dare you!
9. Fueling the Flames
At her second appearance at the World Economic Forum in Davos, in January 2020, Greta Thunberg quotes herself, calling back to her speech the previous year, and again attacking the lack of action from governments and corporations, indeed from all 'adults':
Our house is still on fire. Your inaction is fueling the flames by the hour. And we are telling you to act as if you loved your children above all else.
10. Hope Through Action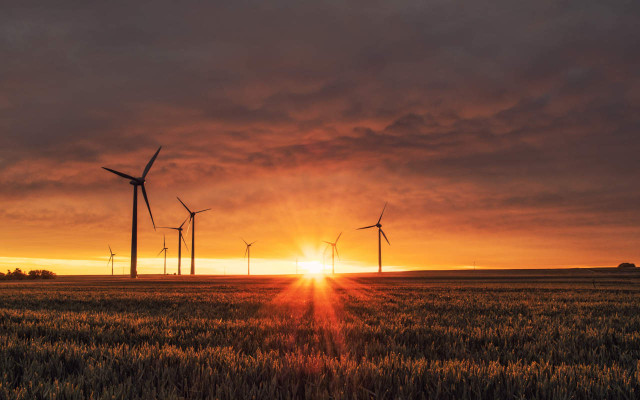 Let's end on a positive note, a call to action. We can all be part of the solution. At a TED talk in Sweden in 2018, Greta laid out her philosophy:
The one thing we need more than hope is action. Once we start to act, hope is everywhere. So instead of looking for hope, look for action. Then, and only then, hope will come.
This text was translated from German to English by Will Tayler. You can read the original here: Klima-Heldin Greta: Das sind ihre 7 stärksten Zitate
** Links to retailers marked with ** or
underlined orange
are partially partner links: If you buy here, you actively support Utopia.org, because we will receive a small part of the sales proceeds.
More info
.
Do you like this post?
Thank you very much for voting!