Looking for the best hiking on the east coast? We've compiled a list of 7 incredible trails so you can get out, get active, and enjoy your surroundings.
The east coast is characterized by having the Appalachians on one side, and the Atlantic Ocean on the other. It's an ideal place to get some incredible views of both mountains and coastline – though some views require a bit more work than others. Regardless of your fitness level, there are some amazing trails to discover. Let's take a look at some of the best hiking on the east coast.
1. Exclamation Point to Skyline Trail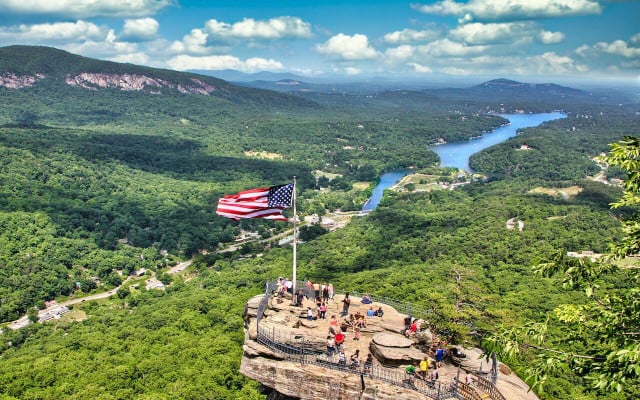 Distance: 3.5 miles round trip | Elevation Gain: 835 feet | Trail Head: Chimney Rock State Park Parking Area | Location: North Carolina
Located in Chimney Rock State Park, this trail will give you beautiful views and plenty of photo opportunities. Enjoy several lookout points, including Opera Box, Devil's Head, Exclamation Point, and Peregrine Point. This trail leads you to the top of Hickory Nut Falls, but if you want a full view of the falls, you'll want to opt for the Hickory Nut Falls trail instead.
2. Upper Hawksbill Trail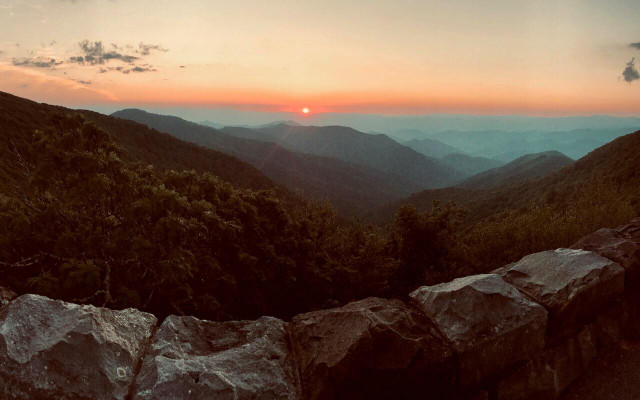 Distance: 4.2 miles round trip | Elevation Gain: 520 feet | Trail Head: Upper Hawksbill Parking Area | Location: Virginia
If you want to bag an easy summit, take the Upper Hawksbill trail to the top of Hawksbill Mountain, the tallest mountain in Shenandoah National Park. This hike is ideal for birdwatching, as peregrine falcons and other birds of prey can often be seen soaring in the skies above. This trail is generally quite flat, with a few minor inclines along the way, making it suitable for anyone who enjoys a nice walk.
3. Raven Cliff Falls Trail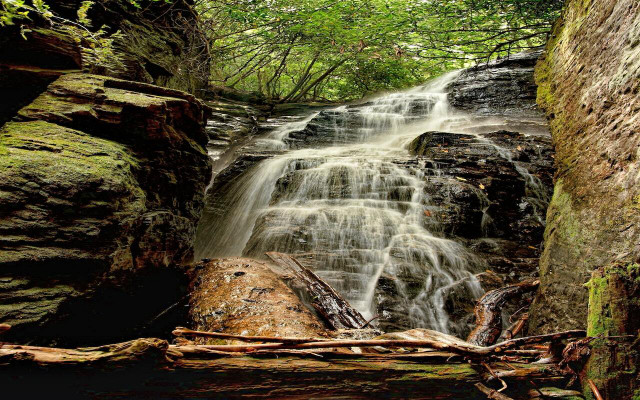 Distance: 6.6 miles round trip | Elevation Gain: 560 feet | Trail Head: Chatahoochee National Forest Parking Area | Location: Georgia
This forested trail follows Dodd Creek nearly the entire way, providing a nice, peaceful soundtrack for your journey. While the trail leads to Raven Cliff Falls, there are several other waterfalls to see on the way. It's a relatively easy journey, and it's also dog-friendly, so feel free to bring your pup along.
4. Florida National Scenic Trail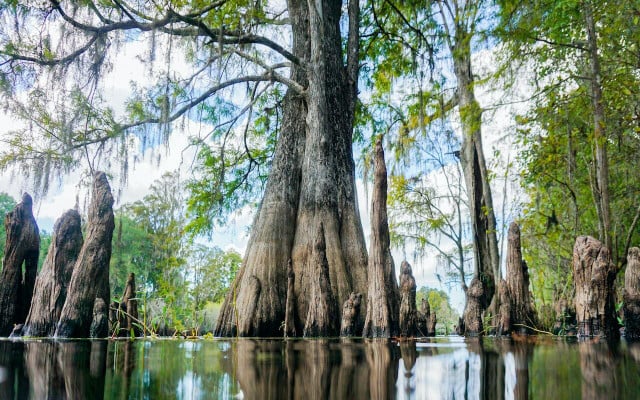 Distance: 1,500 miles | Elevation Gain: 300 feet at its highest | Trail Head: Big Cypress National Preserve | Location: Florida
This is yet another long-distance trail, which can easily be broken up into smaller, more manageable day hikes. The Florida Trail (FT), makes its way from Big Cypress National Preserve in the south to Gulf Islands National Seashore in the western panhandle. While there is relatively little elevation gain, this trail is surprisingly difficult due to swampland, unpredictable weather, and insects. However, you will manage to see some of the most incredible flora and fauna along the way.
Best Hiking on the East Coast: New England
New England is a geographically diverse section of the country, with rolling hills, jagged coastline, and home to several mountain ranges including the Appalachians, the Berkshires, the Green Mountains, the Taconic, and the White Mountains. This kind of landscape lends itself to some of the best hiking on the east coast. If you want to make your hike even more memorable, go during the fall when the colors are at their absolute finest. The following three trails will give you a taste of what you can expect when hiking in New England.
5. The Long Trail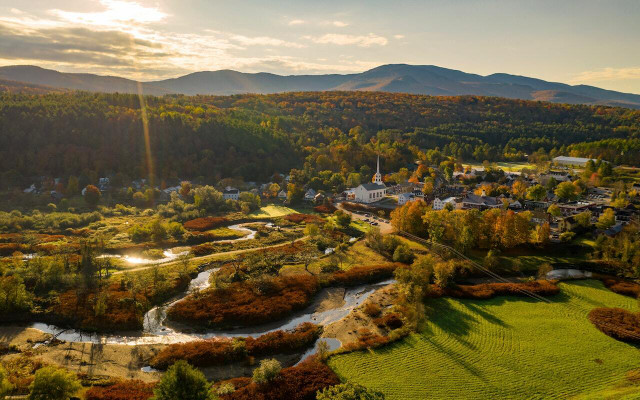 Distance: 272 miles | Elevation Gain: ∼60,000 feet | Trail Head: | Location: Vermont
Enjoy the oldest long-distance trail in the United States by tackling some (or all) of the Long Trail. The trail follows the main ridge of the Green Mountains from the Massachusetts/Vermont state line all the way to the Canadian border. In terms of scenery, you'll experience ponds, streams, forests, and alpine environments. You can choose to do the trail in sections, or simply hop on it for various day hikes. If you do complete the entire trail, you can become a certified "End to Ender".
6. Mount Lafayette and Franconia Ridge Trail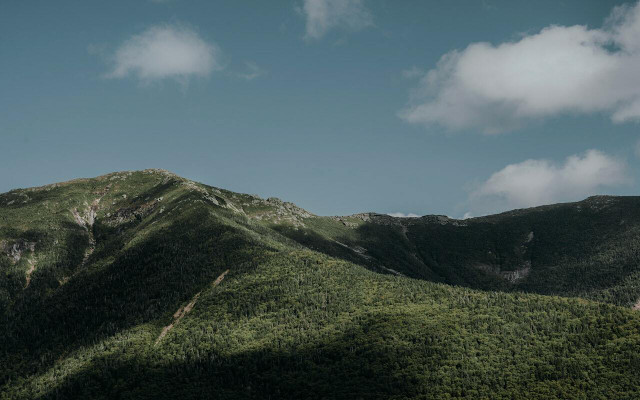 Distance: 7.8 mile loop | Elevation Gain: 3,776 feet | Trail Head: Lafayette Place Parking Area | Location: New Hampshire
If you're looking for a challenge, head on over to White Mountain National Forest in New Hampshire to hike the Mount Lafayette and Franconia Ridge Trail. Not only will you have gorgeous views of New England from the peak, you'll also get to enjoy the nerve-wracking hike along the ridge.
7. Cadillac Mountain North Ridge Trail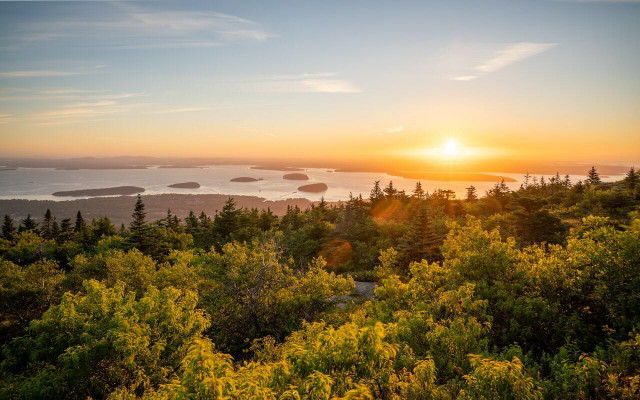 Distance: 4 miles round trip | Elevation Gain: 1,000 feet | Trail Head: Park Loop Road | Location: Maine
This stunning hike is located in Acadia National Park, known as the "Crown Jewel of the North Atlantic Coast". There are over 158 miles of trails in the park itself, so if this hike isn't for you, there are several other trails waiting to be discovered. You'll need to have proper footwear and be steady on your feet to enjoy this trail, and be careful of the weather – much of this hike is exposed. However, you get to climb over exposed pink granite along the way and enjoy gorgeous views from the top.
How to be a Respectful Hiker
Being a respectful hiker is an important part of getting out there and enjoying the trails. There are several written and unwritten rules to follow in order to make the experience enjoyable for everyone.
Stay on the trail: the flora and fauna rely on the natural environment for their livelihood, so stick to the paths that have been created, and don't go stomping on important habitats.
Yield to uphill hikers: the rule of the trail is that hikers going up always have the right of way. Step off to the side to allow them to pass. The same goes for faster hikers, allow them to pass as well.
Pack out what you pack in: everything that you bring with you on the hike should be brought back out with you. That includes seemingly harmless items like banana peels and apple cores.
Don't blast music: most people go hiking to escape the noise of city life and reconnect with nature. By blaring music from a speaker, you're disturbing others and wildlife.
Being a respectful hiker also means doing your best to reduce your carbon footprint. Instead of driving to go on a solo hike, consider taking public transit to the trailhead if possible, or asking a few friends to come along with you. Make your own snacks and put them in reusable containers so you can skip packaging waste. By taking steps to take care of the planet, we can help preserve these special hiking trails.
Read more:
** Links to retailers marked with ** or
underlined orange
are partially partner links: If you buy here, you actively support Utopia.org, because we will receive a small part of the sales proceeds.
More info
.
Do you like this post?
Thank you very much for voting!