Looking for a new adventure this year? Check out some of these East Coast national parks, forests and seashores for everything from skiing and ice fishing to snorkeling, kayaking, and birdwatching.
The East Coast national parks have a variety of natural wonders, so head to a park near you to see what the hype is all about. While you're there, keep these tips in mind to be an eco-friendly and responsible visitor.
Location: Choose a nearby park to cut down on your carbon footprint.
Transportation: Take public transportation if you can, or carpool with a group if public transport isn't available.
Follow park regulations: Be respectful and follow the rules in order to keep both yourself and wildlife safe. For example, don't stray off of paths to take photos, as you might disturb animal habitats.
Pack out what you pack in: Basically, don't litter. Make sure that any trash you produce while in a park is packed up and taken with you until you find a proper disposal site. This includes things like granola bars wrappers, banana peels, tissues and tampons.
Pack plenty of food, water, and layers of clothing especially if you are hiking. It's always better to overpack than to not have enough.
1. Great Smoky Mountains National Park, North Carolina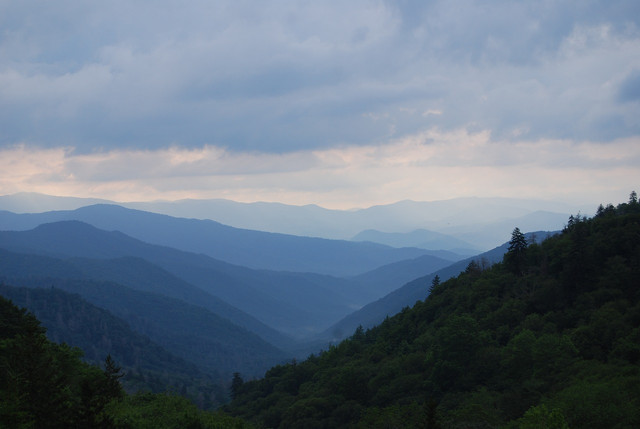 The Great Smoky Mountains National Park spans over both North Carolina and Tennessee. This park is one of the most visited national parks for a reason. The vast area boasts waterfalls, mountain ranges, forests and ample biodiversity. In fact, scientists have discovered almost 10,000 species in the park which were not previously known. The park is open year-round for hiking, camping, backpacking, fishing, biking, horseback riding and more! Keep in mind, however, that there are often trail and road closures due to weather conditions in the winter.
2. Acadia National Park, Maine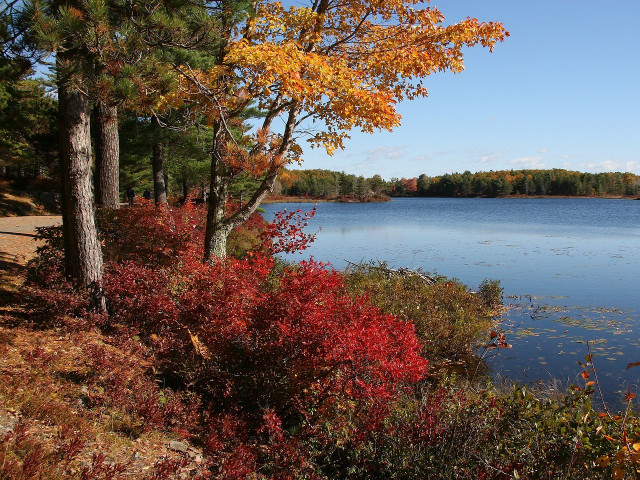 Just southwest of Bar Harbor, Acadia is an East Coast national park that is right on the shores of Maine. In fact, the park includes 16 small islands. Not only does it offer endless ocean views, but there are also forested areas, lakes, mountains, valleys, beaches and wetlands. The plants and animal diversity is just as extensive as the geography. The park is accessible on paved roads as well as through its trails for hiking, biking, and horseback riding. Activities within the park include rock climbing, fishing, kayaking and canoeing, as well as swimming in the warmer months. In the winter, it's possible to go cross-country skiing, snowshoeing, ice fishing and more. Camping is also available year-round.
3. Shenandoah National Park, Virginia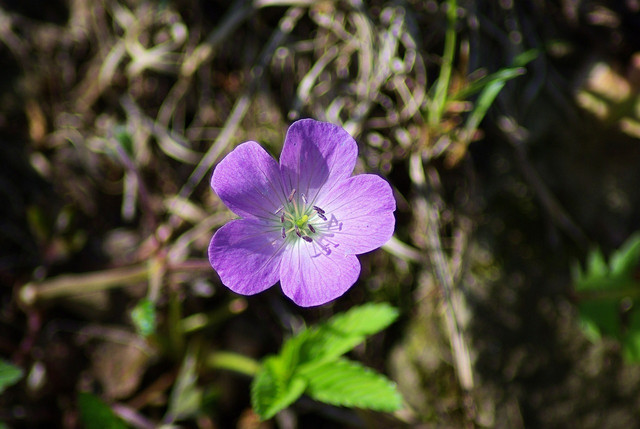 One of the most beautiful East Coast national parks, Shenandoah is found in northern Virginia along the Blue Ridge Mountains. It encompasses the Shenandoah River and Valley, as well as plenty of waterfalls, cliff views, and forested areas. The park is home to a plethora of wildlife including beautiful fields of wildflowers, deer, birds, black bears and more. The park is available for camping, hiking, biking and horseback riding. There is also a 105-mile Skyline Drive along the park mountains.
4. Congaree National Park, South Carolina
South Carolina's Congaree National Park is only 18 miles from the state capital, Columbia, and is a UNESCO biosphere reserve! It includes much of the Middle Atlantic coastal forests, mostly encompassing bottomland. This park is great for canoeing, kayaking, camping, fishing, hiking, picnicking and bird watching. Visitors have the chance to spot all sorts of animals, including bobcats, deer, pigs, coyotes, turkeys, armadillos, alligators, otters and turtles. Just make sure to check the water levels before visiting.
5. Everglades National Park, Florida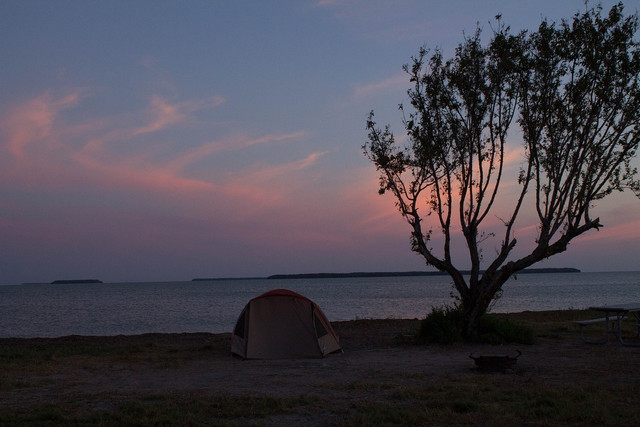 The Florida Everglades National Park is the largest subtropical wilderness in the US and one of the largest national parks in the country in general. It was named a UNESCO world heritage site because the "exceptional variety of its water habitats has made it a sanctuary for a large number of birds and reptiles, as well as for threatened species such as the manatee." Due to the heat in the summer, the busiest time for visitors is between December and March. The park offers hiking, camping, cycling, bird watching, kayaking and canoeing. Fishing is permitted with a state license.
6. Biscayne National Park, Florida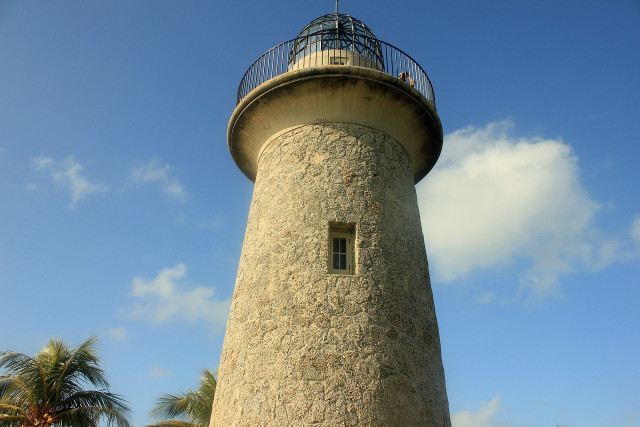 South of Miami, Biscayne National Park is a unique national park, as it is found largely along the coast of Biscayne Bay. The park preserves the coastline and its offshore barrier reefs, as well as the shore's mangrove forest. It even includes some small islands from the Florida Keys. The park is home to a variety of fish, coral, manatees, cacti, palm trees, sea turtles, whales and fish. Similar to the Everglades National Park, the Biscayne park is best visited in the winter months, when the heat, humidity and mosquitos are at their low points. The park is great for snorkeling, scuba diving, sailing, hiking, fishing, kayaking, and even windsurfing.
7. White Mountain National Forest, New Hampshire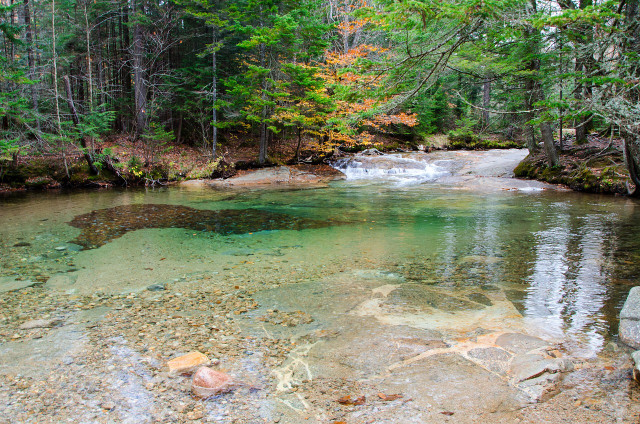 The White Mountain National Forest sits in New Hampshire and a small portion of Maine. The forest is used for hiking, camping, skiing, picnicking and wildlife watching. Bald eagles, beavers, deer, moose, black bears, falcons, bobcats, red foxes, porcupine, mink, and more animals call this area home. The forest is open all year to alloy visitors to enjoy a quiet escape amongst its beautiful trees, streams, and ponds. Keep an eye out for the wildlife, and make sure to have some bear spray handy in case you come face to face with a mom and her cubs.
8. Cape Cod National Seashore, Massachusetts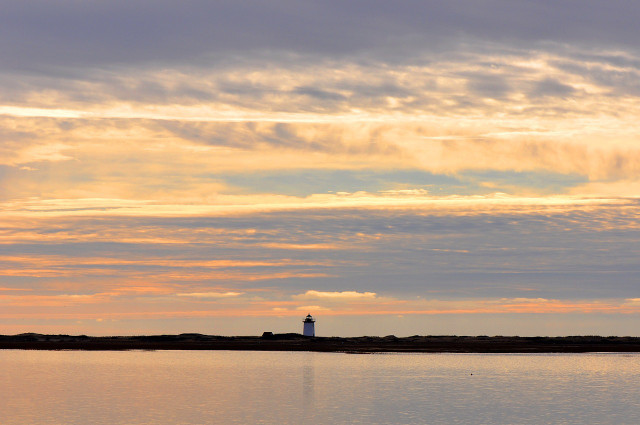 Most people don't realize that Cape Cod is a protected national area. Known for its sandy beaches, the park also has ponds, woods, walking trails, and more. Head to the seashore to explore the woods by bike, go swimming in the afternoon, watch the sunset on the beach, and enjoy surf and turf for dinner. The area is open all year and is connected to the Atlantic coastal pine barrens ecoregion, where you can escape to cooler temperatures amongst the trees in the warmer months.
9. New River Gorge National Park, West Virginia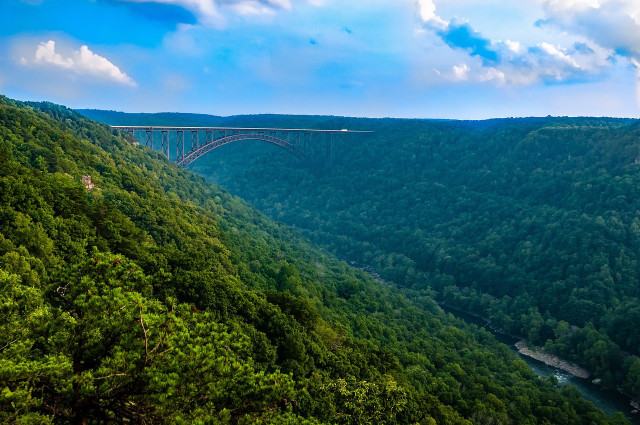 West Virginia's New River Gorge is well known for its thrilling whitewater rafting in the large New River, which runs through the park's deep canyons. Adrenaline junky visitors can go on rafting trips between April and October. Other activities in the park include rock climbing, fishing, hiking, biking, picnicking, and more. The park also offers beautiful vistas, wetlands, forests, caves, and mountain ridges, as well as diverse wildlife both in the water and on land. Native fish, rare amphibians, reptiles, birds and mammals call this park home.
10. Appalachian National Scenic Trail, Multiple States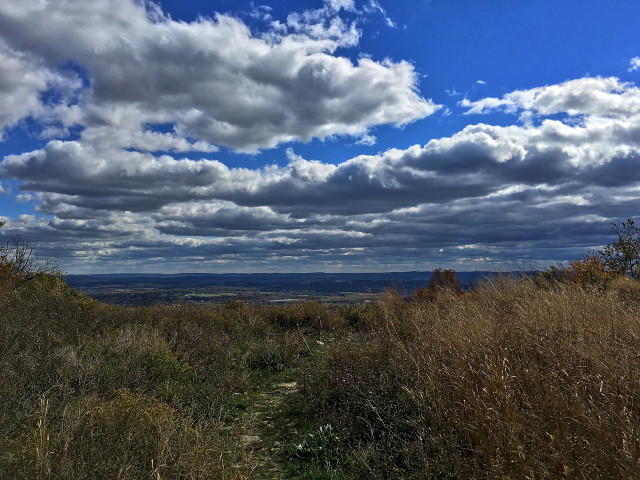 Though not a park, the Appalachian National Scenic Trail is protected by the National Park Service. At over 2,180 miles long, the trail wanders through the Appalachian Mountain's woods, hills, cliffs and forests. It also covers a few towns, roads and farms. The footpath trails through a vast range of the East Coast, including Georgia, North Carolina, Virginia, West Virginia, Maryland, Pennsylvania, New Jersey, New York, Connecticut, Massachusetts, Vermont, New Hampshire and Maine. Some portions of the Appalachian trail pass through the previously mentioned national parks. The trail is permitted exclusively for hikers, with some exceptions. There are short segments where horses and pack animals are permitted, including in the Great Smoky Mountains National Park. It's possible to hike small portions of the trail, or to walk through the entire trail in a single season. Those who walk the full trail must be healthy, avid hikers. Camping is available along the trail at certain sites.
Read more:
** Links to retailers marked with ** or
underlined orange
are partially partner links: If you buy here, you actively support Utopia.org, because we will receive a small part of the sales proceeds.
More info
.
Do you like this post?
Thank you very much for voting!
[contextly_main_module]