There is an alarming number of threats to biodiversity. But life on Earth relies on biodiversity to thrive. Right now, it is in peril due to climate change and human activity.
It's not only exotic and rare species like lions and elephants that will face challenges in the years ahead. Threats to biodiversity are a central theme in conservation efforts and a significant effect of climate change.
Biodiversity encompasses the full range of life in a particular area or ecosystem. It includes all less visible—but equally important—life, like microbes such as bacteria and fungi. These comprise a significant portion of the planet's biodiversity and play essential roles in processes we take for granted, like decomposition and nutrient cycling, which are vital in ecosystem regulation.
Biodiversity is essential to the delicate balance of ecosystems necessary to maintain life on Earth. However, despite its importance, the world is witnessing a massive decrease in biodiversity. Many species face extinction due to climate change and human activities like habitat destruction, deforestation and pollution. Read more about it: The Importance of Ecosystem Diversity
Keep reading to learn about the biggest threats to biodiversity and what you can do to fight them.
What Is Biodiversity?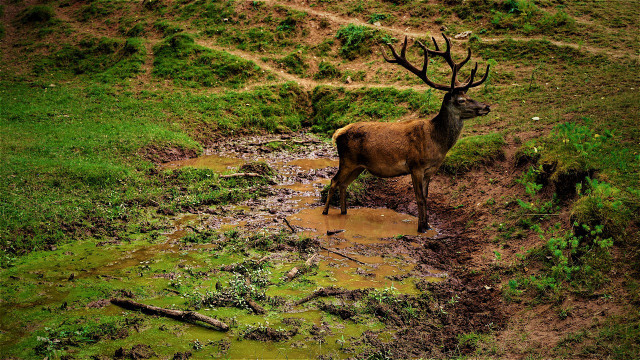 Biodiversity refers to the wide web of interconnected, interdependent life in the natural world. It includes the assortment of species, genetic diversity within species and the different ecosystems they make up. It is foundational to life on Earth for reasons including:
1. Pollinators like birds, bees, and some insects are responsible for an estimated one-third of the world's crop production. Without pollinators, we would not have many fruits, nuts and other food. Furthermore, different animal species, such as wild goats, deer, foxes and bears, rely on food that requires pollination.
2. Soil is packed with microbes that release the nutrients plants need to grow. Those microbes are then passed on to humans and other animals.
3. Biodiversity is essential for many fields, including biology, healthcare, and pharmacology. It has contributed to numerous medical and pharmacological discoveries and has the potential to provide treatments for diseases and health issues. The loss of biodiversity may limit our ability to continue making these discoveries. For example, 25 percent of modern medicinal drugs were developed from rainforest plants.
Learn more about the importance of tropical rainforest ecosystems, specifically in our guide on the topic.
4. Biodiversity ensures food security, especially for Indigenous people. Many people of the world still rely on some combination of hunting, farming, and foraging rather than industrial agriculture and factory farming for their primary food sources. Therefore, threats to biodiversity equally threaten food security as more kinds of plants and animals become scarce or face extinction.
Did you know that globally over 7000 types of trees are listed as endangered? See our list of endangered trees in the US to learn more.
5. It plays a crucial role in making the Earth a habitable place for humans. It creates ecosystems that offer natural protection against disasters like floods and storms, cleans our water, and helps to regenerate the soil.
Have you ever wondered what causes floods? Find out in our guide.
Biodiversity plays a crucial role in our survival, health, and well-being, as it supports the natural resources we rely on for our daily needs.
#1 Threat to Biodiversity: Climate Change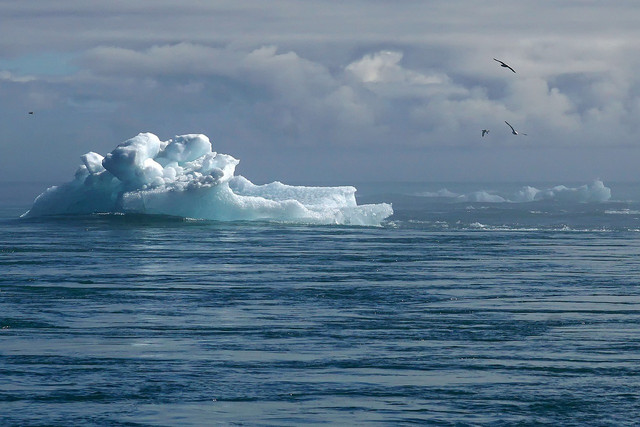 Climate change poses a significant threat to biodiversity because it disrupts the delicate balance of ecosystems around the world. Rising temperatures and increasing levels of CO2 in the atmosphere alter many facets of these systems, leading to changes in the distribution and abundance of species.
As temperatures rise, many species are forced to migrate to cooler areas, leading to competition for resources and potentially causing declines in some populations. Climate change can also alter the timing of events such as flowering and migrations, disrupting the relationships between species and the ecosystems they depend on.
Another way that climate change threatens biodiversity is through the increased frequency and severity of extreme weather events, such as droughts, floods, and storms. These events can have catastrophic impacts on species and their habitats, leading to population declines and even extinction.
Moreover, climate change can cause habitat loss, as rising sea levels and changes in temperature and precipitation patterns alter the availability and suitability of habitat for many species. This can lead to declines in biodiversity, as species cannot adapt to the changes and are forced to move or die off.
#2 Habitat Fragmentation Can Threaten the Diversity of Life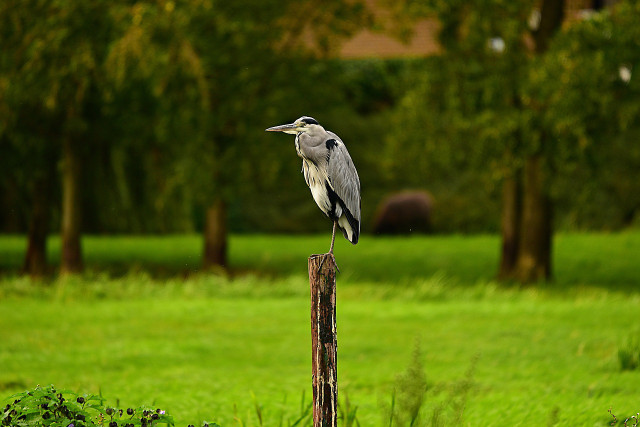 Habitat fragmentation is the process of breaking up large, continuous habitat areas into smaller, isolated patches. It can occur due to a medley of human activities such as urbanization, agriculture, and the construction of roads and other infrastructure. Habitat fragmentation can have drastic negative impacts on biodiversity by reducing the number of suitable habitats available for many species.
Fragmentation can lead to the loss of species in small, isolated patches, as they lose access to the resources necessary for survival. Isolation of populations can also lead to a reduced ability of species to migrate and adapt to changing conditions. Forcing one or more species out of or towards the limit of their habitat can also lead to unfavorable edge effects: the clash of two habitats can disadvantage the animals living therein. Habitat fragmentation can further disrupt the relationships between species and the ecosystems they depend on, leading to declines in biodiversity.
Also relevant: Edge Effects: How Humans Interfere With the Ecotone
Overall, habitat fragmentation is an acute threat to biodiversity on Earth, and efforts to reduce it are critical for the conservation of many species. We can oppose habitat fragmentation by protecting existing wildlife space, improving and taking care of degraded green or otherwise wild space, and improving sites that have faced degradation, such as wetlands.
#3 Threat to Biodiversity: Urbanization: Cities Theaten Biodiversity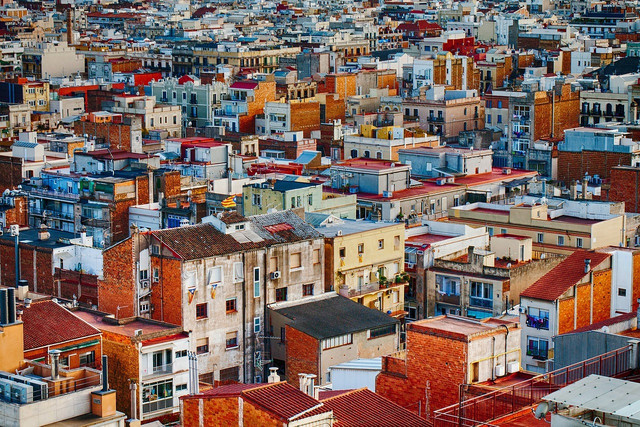 Urbanization, or the increase in the proportion of a population living in urban areas, can significantly impact biodiversity. As cities expand, they often convert natural habitats such as forests, grasslands, and wetlands into developed areas, leading to the loss of habitat for many species and, thereby, a decline in biodiversity.
Urbanization can also lead to the fragmentation of habitats, breaking up large, continuous areas of habitat into smaller, isolated patches. Above, we describe how this is a threat to biodiversity, too.
In addition to habitat loss and fragmentation, urbanization can further impact biodiversity by introducing invasive species. Check out the 16 worst invasive species in the US to see some examples of how that happens. 
To mitigate the negative impacts of urbanization on biodiversity, it is vital to carefully plan and manage urban growth in ways that minimize the destruction of habitat and other harmful effects on the environment.
Cities and communities can work together to protect biodiversity and combat urbanization by:
#4 Pollution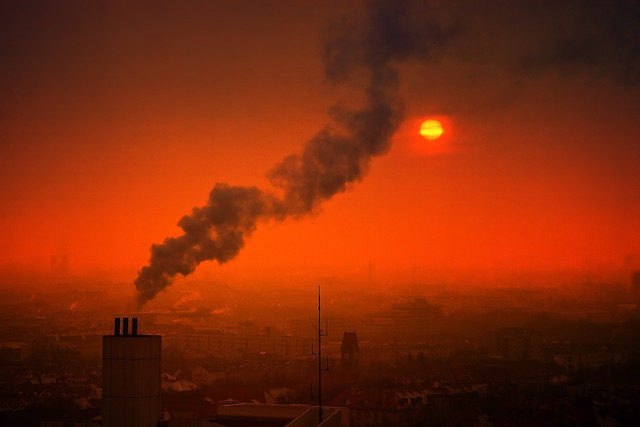 Pollution threatens biodiversity because it can harm or kill individual species and disrupt the functioning of ecosystems. Human activities contribute to air pollution. They can be causes of water pollution and even thermal pollution. Those and other types of pollution, like light, noise and land varieties, all have adverse effects on biodiversity. 
Did you know that trees can remedy air and noise pollution? Find out more: 10 Facts About Trees: How They Feel & Communicate.
Air pollution, such as the emission of greenhouse gases and other pollutants, can contribute to climate change, which poses a fundamental threat to biodiversity. Water pollution, including the release of chemicals and nutrients, can harm aquatic species and disrupt the balance of ecosystems. Land pollution, such as the accumulation of trash and chemicals, can affect biodiversity by damaging particular species and disrupting the functioning of ecosystems.
Overall, pollution can have heavy consequences for biodiversity, as it can harm or kill individual species and disrupt the functioning of ecosystems. To protect biodiversity, it is crucial to reduce and prevent pollution by choosing greener forms of transportation like public transit, cycling, walking, carpooling, etc.
#5 Invasive Species Threaten Local Wildlife
Invasive species can be any plant, animal, or insect introduced to an area outside their native range and cause harm to the environment, the economy, or human health. Invasive species can damage biodiversity, as they can outcompete native species for resources, alter the functioning of ecosystems, and even cause the extinction of native species.
One way invasive species can harm biodiversity is by competing with native species for resources such as food, shelter, and space. When invasive species are introduced to a new area, they often do not have the same predators or natural controls in their native range, which can allow them to outcompete native species. This can lead to fewer native species and, thus, loss of biodiversity.
Invasive species can also modify the functioning of ecosystems by disrupting the relationships between species and the environments they depend upon. For example, they may prey on native species, change the availability of resources, or introduce new diseases. These changes can have cascading effects on biodiversity and the overall health of an ecosystem.
Some practical ways to stop or reduce threats of invasive species include:
What Happens When Biodiversity Is Threatened or Lost?

Biodiversity loss can have a range of negative consequences, including:
What You Can Do to Preserve Biodiversity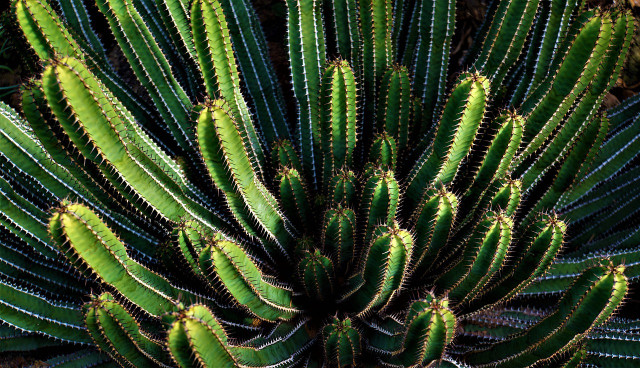 There are many things that people can do on a personal level to fight climate change and protect biodiversity:
1. Reduce energy consumption: One of the most significant contributors to climate change is burning fossil fuels for energy. By reducing your energy consumption, you can decrease the demand for fossil fuels and lower greenhouse gas emissions. Learn about ten easy ways to save electricity, when (not) to preheat the oven and how to use thermostat settings to save energy.
2. Eat a plant-based diet: Animal agriculture is a huge contributor to greenhouse gas emissions, and shifting to a plant-based diet can help to reduce your carbon footprint. Check out our guides on how to go vegan for Veganuary or on going vegan in general. A helpful resource, whether you're purely plant-based or not, is: The Ultimate Vegan Food List for Beginners
3. Conserve water: Water scarcity is a growing problem due to climate change, and conserving water can help reduce the demand for limited resources. Simple ways to save water include turning off the tap while brushing your teeth, fixing leaks, and using drought-resistant plants in landscaping.
Eating a plant-based diet also contributes to water conservation, as more water is used in animal agriculture compared to plant-based agriculture. Did you know that you can easily save and reuse potato and bean water? You could also learn how to harvest rainwater to water your plants or flush your toilet.
The environmental impact of flushing is worth considering, too. Learn how compost toilets do away with that issue.
4. Buy sustainable products: Look for products made with sustainable materials and produced in an environmentally-friendly manner. 
5. Support conservation organizations: Donating to or volunteering with environmental organizations that protect biodiversity and combat climate change can help make an impact.
6. Make your voice heard by supporting politicians who prioritize the environment and advocate for policies that combat climate change and protect biodiversity.
The fight to protect biodiversity is not only about the extinction of rare and exotic species such as elephants and big cats. Biodiversity is essential to preserving healthy soils, microorganisms, insects, birds, and all flora and fauna that make up the distinct and creative ecosystems on our planet and provide the conditions for all life forms to survive and thrive. Thus, we must take this fight against threats to diversity seriously. 
Read more:
underlined orange
are partially partner links: If you buy here, you actively support Utopia.org, because we will receive a small part of the sales proceeds.
More info
.
Do you like this post?
Thank you very much for voting!