Bean water, or aquafaba, is a familiar ingredient in vegan cuisine. In this article, you can read all about why you should save bean water, which is best to use, and find a few of our favorite recipes that use this ingredient.
Bean water refers to the water left over from cooking beans or chickpeas. Another term for this liquid is "aquafaba" (aqua = water, faba = bean). If you're wondering what you can do with bean water or chickpea water and why you should save it, this article is for you.
Whether you are specifically looking to replace the egg whites in a vegan recipe or you are working on maintaining a zero-waste kitchen, bean water is a great option both because of its binding and emulsifying properties and because it can replace other ingredients that you won't have to buy.
Important: Always remember that raw legumes like chickpeas and beans are toxic because of their high phytic acid content, which is why they always need to be cooked before you can eat them. This also applies to the water that you soak them in. The phytic acid amount is significantly reduced during the cooking process. So, only use the water the beans are cooked in. Canned chickpeas have already been pre-cooked, so this water is safe to use as well!
Why You Should Save Bean Water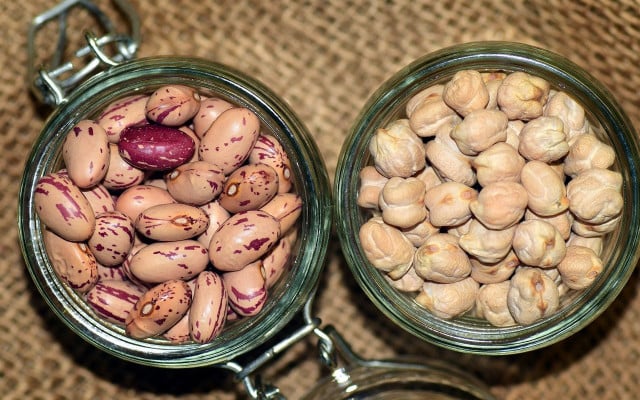 Not only can you reduce food waste and save on buying extra ingredients when using bean water, but you can also turn some of your favorite recipes using eggs and other animal-derived products into tasty vegan dishes. What's more, leftover bean water contains lots of proteins and is low in calories.
The type most commonly used in vegan recipes is leftover from cooking chickpeas or white beans because it has the most neutral taste. As a rule of thumb, the darker the beans, the stronger the taste their water will have. In any case, the following recipes show you why aquafaba is a great addition to different dishes!
How to Use Bean Water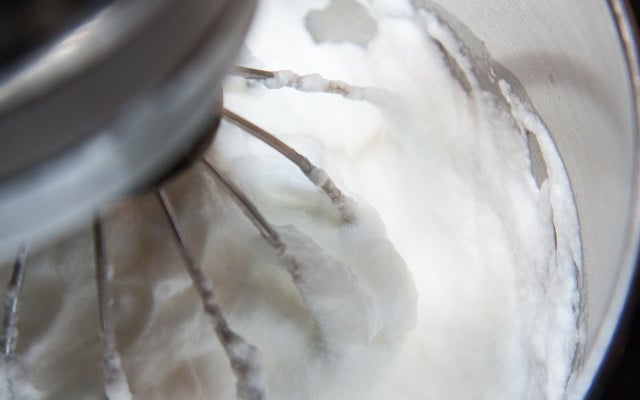 You can use bean water to make both sweet and savory dishes. It can replace egg whites when you bake, and it's also a great substitute to thicken soups, broths, or sauces. Moreover, its emulsifying properties help bind different ingredients that don't mix easily. Below you can find some ideas and recipes.
Baked Goods and Aquafaba Desserts
Aquafaba Meringues: For these vegan sweets you need very few ingredients. You could serve them with coffee or use them to decorate cakes or pies.
Macarons: Aquafaba is also a good replacement for egg whites if you're making macarons. The cooking water from red or black beans also works as a natural food coloring that will give your macarons a rich color.
Vegan Chocolate Mousse: This chocolate mousse is an absolute delight. Whip aquafaba to get the fluffy foam that makes this dessert so perfect. Once you have a stiff foam, add 1/2 cup of sugar, 1 tsp. of vanilla extract and continue to stir. Add 7 oz. of vegan chocolate that has been melted and slightly cooled. Spoon chocolate mousse into glasses and chill for at least 3 hours.
Savory Soups and Sauces
Mayonnaise: You can use white bean or chickpea water not just for desserts, but also to make excellent vegan mayonnaise.
Pesto: You can switch out oil for aquafaba in any homemade pesto recipe. The result is just as tasty and low on calories.
Stock For Soup
You can use bean or chickpea water to thicken all kinds of soups or sauces. For instance, you can sauté some vegetables, then add the leftover water and bring everything to a boil. You'll get to enjoy a savory, nutritious meal.
Of course, why not go all in and use both beans and their water to cook a hearty stew?
Simple Bean Stew Recipe
Here's what you need:
Olive oil
1 onion
1 clove of garlic
2 tsp. mustard
2 cups dry beans (try chickpeas, red, white or black beans)
6 cups water
2 carrots
2 tsp. salt
Instructions:
Remember to let the beans soak overnight before you prepare your stew. Here's how to Cook and Soak Dried Chickpeas. Cooking everything in the bean water – rather than cooking the beans separately and throwing out the water — will give your stew a nice creamy texture.
Slice the onion and dice the garlic clove, then sauté them in some olive oil.
Stir in the mustard.
Peel and chop the carrots.
Add beans, water, carrots and salt and bring everything to a boil. Turn down the heat, put a lid on the pot and let everything simmer for about 20 minutes.
Next, sample a couple of beans to see if they are cooked through. If the beans are done, you can take the pot off the stove. Add salt and pepper to taste and serve the stew.
Want to learn more about sustainability and the environment? Follow us on Instagram or Twitter!
Important Information regarding Health-related Topics.
** Links to retailers marked with ** or
underlined orange
are partially partner links: If you buy here, you actively support Utopia.org, because we will receive a small part of the sales proceeds.
More info
.
Do you like this post?
Thank you very much for voting!